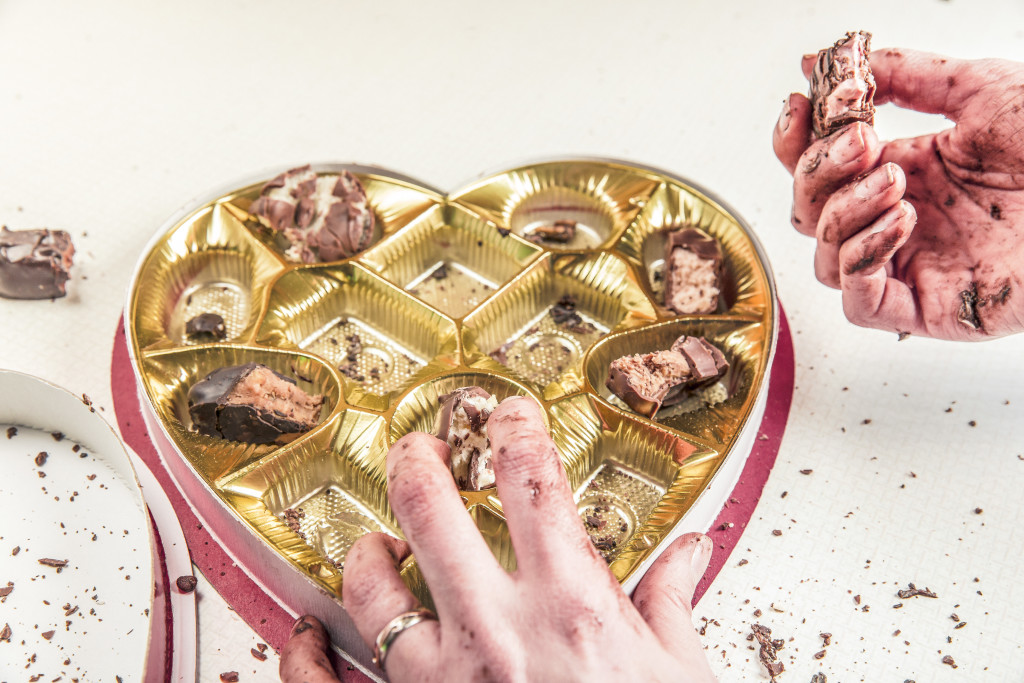 With Valentine's Day around the corner, singles everywhere are trying to find their true match. With approximately 40 million Americans taking their search online, dating websites and apps are among the most popular ways to find love today. Perhaps you've thought about trying online dating, but you aren't sure where to start. Or, you've tried it but you felt overwhelmed and frustrated. Don't worry! Love FrogKisser is here to help you navigate the interesting terrain of modern-day dating.
10 Tips for Finding Love Online
Facts and Figures. According to a 2013 Pew Research Center report (Link: http://tinyurl.com/pltv8fw)

Online dating is losing some of its stigma (yeah, we're normal!)
1-in-5 adults have used online dating
About 2/3 of online daters have been on an actual date with someone they met online
Some 22% of online daters have asked someone to help create or review their profile
5% of Americans met their spouse online
Women Take the Lead. What do you think about women making the first move? Well, if you think it's a great idea, check out the Bumble app: http://bumble.com/. Some women are tired of generic messages from guys they don't want to talk to. Some men aren't comfortable making the first move. This could be a win-win.
The Truth about Tinder. It appears that in major cities around the country Tinder is being used as a tool for people to find dates and relationships and it appears to be moving away from a "hook up" app. Let's face it though… you'll get back what you put in. If you are seeking a relationship you must put time and effort in to selecting your photos, bio and each message that you send. http://www.gotinder.com/
Which Dating Website Is Best? Understanding what you want is essential in selecting which site you should use. However, for those seeking long term relationships I would personally recommend eHarmony.com, Match.com and SpiritualSingles.com as they appear to yield the best results. You have to pay for memberships on these sites, and that could be a good thing!
Can You Show Your Grandma? If you sat down with grandma and showed her your online dating photos, would she give you a big hug and kiss, or would she take her purse and slap you in the back of the head? Would your lack of clothes or inappropriate photo make her head spin? If so, consider swapping them out for ones you wouldn't be embarrassed to show grandma (or anyone else for that matter). Recommended reading that includes stats and which photos work best for online dating: "Modern Romance" by Aziz Ansari (Amazon: http://tinyurl.com/pkdvrev)
Put Effort into Your Bio. I'm not telling you to write the next bestselling novel, but putting together a few intriguing statements about yourself could make a huge difference. Saying "I like to travel" isn't enough. Where have you been, or where have you dreamt about going? What is something you've accomplished that you are proud of? Have you lived in other cities? Do you speak another language? And, don't be afraid to sprinkle humor and wit throughout your bio, although it isn't necessary. If you have not seen Amy Webb's "How I Hacked Online Dating" TED Talk, it's a must see. She talks about how she set up her online bio and profile in a very analytical way and (spoiler alert), met her husband. TED Talk: http://tinyurl.com/khmnr2j
Fall In Love With Anyone. Have you wondered if there was a surefire way for someone to be madly attracted to you and want to ride off in to the sunset? Check out this site. It was sparked by a NY Times article that claimed that with a set of questions and intense eye contact, falling in love with anyone was possible. (Note: I would not recommend doing this on your first date or don't mention in your online dating profile that you are looking for test subjects). Link: http://36questionsinlove.com/
Put Your Money Where Your Heart Is. Fake profiles, robots and people who aren't serious about finding love have profiles on dating websites and apps. Yes, it's true. But, let's think about this: if you have to buy a membership for a dating site/app, it weeds out "window shoppers" (people who are just looking and aren't serious). Some of the more popular paid options range from about $10-$60/month. And, our personalized matchmaking service starts at $150.
You'll Never Stop Dating. Once you've found someone that you want to be with, how do you set the relationship up for success? I thought this Today article had some great nuggets of wisdom. Please remember to always keep "dating" your significant other. Just because you are married doesn't mean that you get to sail through love without effort. Link: http://tinyurl.com/qa9lwvx
Define Your Success. Online Dating Magazine estimates that there are 2,500 online dating services. Honestly, online dating can be a waste of time if you don't select the correct website/app. Do you want a niche service (i.e. Farmers Only) or endless and hassle-free options (i.e. Tinder)? Do you want to casually date or do you want to get serious about love? Each dater must determine what they want out of a relationship before they can be successful, and then we can partner together to get you there!

Love FrogKisser is on a mission to connect singles that are ready to find love, together. We assist clients with their online dating profiles, personal branding, matchmaking and love coaching. We are looking forward to co-hosting the upcoming LOVE FW event that will take place at The Collective Brewing Project on Friday, February 5 at 6:30p. For more information on our services and to purchase tickets to our upcoming event, visit www.LoveFrogKisser.com.
Dallisa Hocking
Founder, Love FrogKisser
www.LoveFrogKisser.com   •   hello@LoveFrogKisser.com