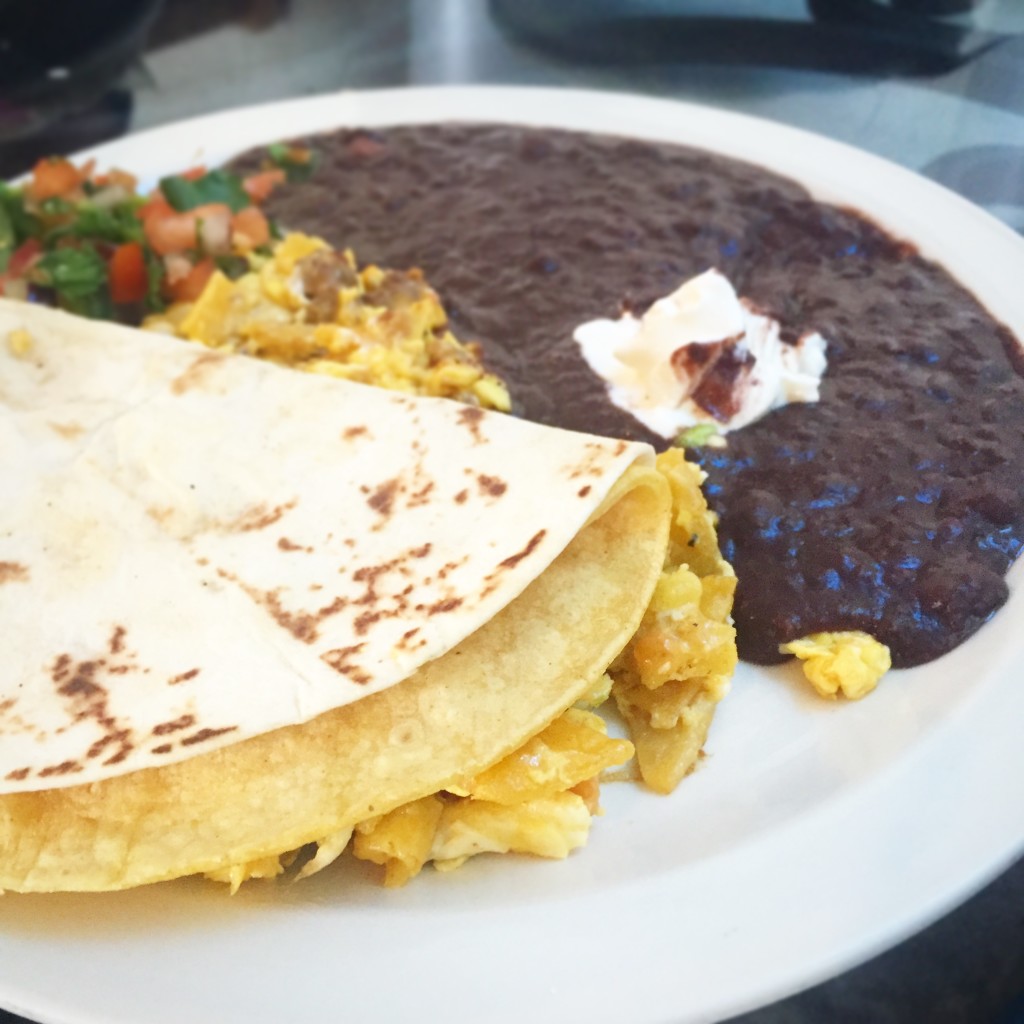 Jazz Cafe has been a local favorite for 25 years, but the owner Nick Kithas has been in the restaurant business for over 40 years. My friend Lauren and I headed in for breakfast last week and we ordered the SOB eggs. Don't get offended, it stands for "south of the border" because of it's Tex-Mex flavor . I would say it's like a migas dish and quite frankly my favorite breakfast I've had in Fort Worth. Ever. I spoke to Nick and raved that it was the best tasting breakfast and he said it's because of the special oil they use. I have a hunch it's more than that. Everything tasted amazing especially the fresh cilantro, tomato and onion pico de gallo. This is a splurge breakfast for me, but worth EVERY calorie. They offer Greek fare, so also try the gyros and hummus.
The restaurant is located on 2405 Montgomery Street and open 11-3pm Monday to Friday and weekend hours Sat 9-3pm, Sun 9-2pm. It's BYOB so mix up some bloody Mary's or margaritas and  head over to enjoy some live jazz. Call ahead to check on live music hours.
Righteous Foods by owner by Lanny Lancarte opened October 2014. He changed concepts from Lanny's Alta Cocina Mexicana because his focus changed to clean and healthful eating. It's not solely organic, but they do try to offer organic ingredients when feasible. Last time I was there I ordered the yogurt and granola with fresh fruit, but a popular choice for a grab and go breakfast is the burrito and coffee or fresh cold press juices. I love how their menu says "Your body is your temple, let's worship." And since I am trying to keep up my new year's resolutions, clean eating is a priority. Lanny also suggests the Open Faced Sammie or Paleontology as righteous breakfast choices. I love going there because they have a password protected wi-fi.
This month they are open for Valentine's Day Brunch! Make a reservation before they book up, they are not usually open on Sundays. It's also not pre-fixe, so you can enjoy the entire menu. The address is 3405 W 7th Street, across the street from Esther Penn.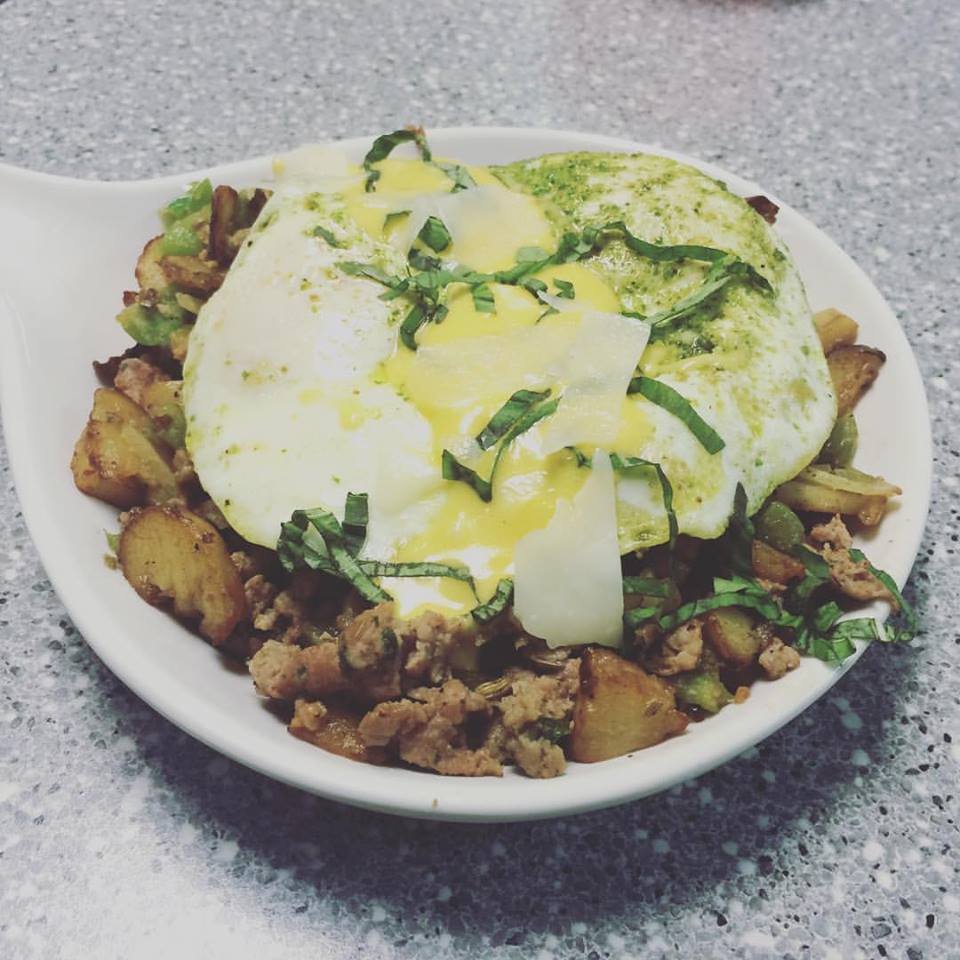 And finally Vickery Cafe. This little gem on 4120 W. Vickery Boulevard is a traditional diner with dishes prepared by Chef Curtis James. I have not been by to sample the amazing looking fare, but it comes highly recommended by a friend who has. She says to try the Spicy Italian Sausage Hash with Pesto Eggs and Hollandaise (featured in the picture above). I also have my eye on the Banana Brûlée French Toast. Do yourself a favor and click through the gallery of options on their Facebook Page. I know where I'll be stopping next!
Hope you enjoyed these suggestions, if you have others I should check out, be sure to tag @tanglewoodmoms on your Instagram picture!
xo, Victoria