Mom's Best Birthday. Ever!
If you're like me trying to make your wife's birthday special is always a little nerve-wracking. Well, it's that time of year for me again and I thought I'd do things a little differently this year. I decided to mask my annual anxiety by writing a blog about it and getting the birthday girl's input on what a mom really wants. She said that was cheating and I told her it's for the good of moms everywhere. If we give the husbands a peek into things that really make their wives happy there will be a lot more happy wives around birthday time and a lot fewer returned gifts. She swallowed it hook, line, and sinker. So listen up fellas; along with the always adorable handmade cards from the kids, here are some things that make moms really happy.
First, family brunch or lunch. Yes a date night at a fancy restaurant is always nice but more than anything moms love having the whole family together to celebrate special moments. You have a mom, right? You know how she is. She loves it when all her children and grandchildren are gathered together. Well, your wife is the same way, but if you have small children they may not fit the ambiance of a quiet dinner. So, opt for a nice lunch somewhere with the whole crew. We chose Ellerbe Fine Foods. Ellerbe is one of our favorite spots in Fort Worth. The food is always amazing, the service is impeccable, and the atmosphere is relaxed. You can't go wrong with anything on the menu but be sure and try the bread pudding for dessert and order champagne to celebrate the birthday girl. You'll want to sign up for the newsletters on their website if you are a foodie like me.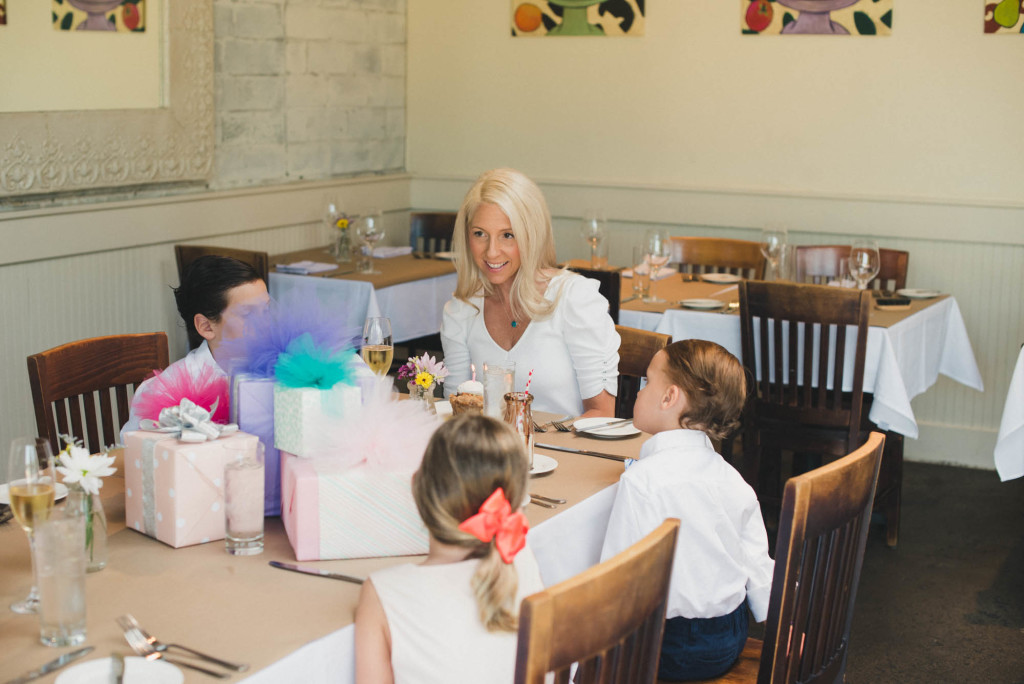 Of course, wifey is going to want to look pretty for the family outing so you can send her for a manicure or a blow out beforehand. If you don't know what a blow out is just ask your wife. Hint: it has nothing to do with tires. Just know she will like it and she'll look gorgeous. Now think how amazed your wife will be when you turn up for lunch with your kids looking spiffy too. Our boys wore coordinating bow ties from fabric by Funky Wright Designs and made by The Bow Next Door. Great options to support other local moms.
Ok, the venue is set, the birthday girl is looking hot, the kids are squared away, you're a professional dad so you always look dashing; time to talk gifts and gift wrapping. From what I can tell all women like jewelry, so it's hard to go wrong there. My wife is a jewelry designer so she can be tough to buy jewelry for, but your wife probably isn't, statistically speaking, so you should totally buy some of my wife's sterling silver jewelry. Or you can't go wrong with a run down to Kube's or Grissom's for a gold or platinum piece. You don't have to break the bank either, if you tee this up right whatever you pick out is going to hold eternal sentimental value and will be a long time favorite of hers. Now you are going to pair that pretty little bauble with a hand calligraphed scripture or favorite quote on canvas, like the one below. When she unwraps that her heart is going to swell. That's when you hit her with the jewelry. The icing on the cake, so to speak.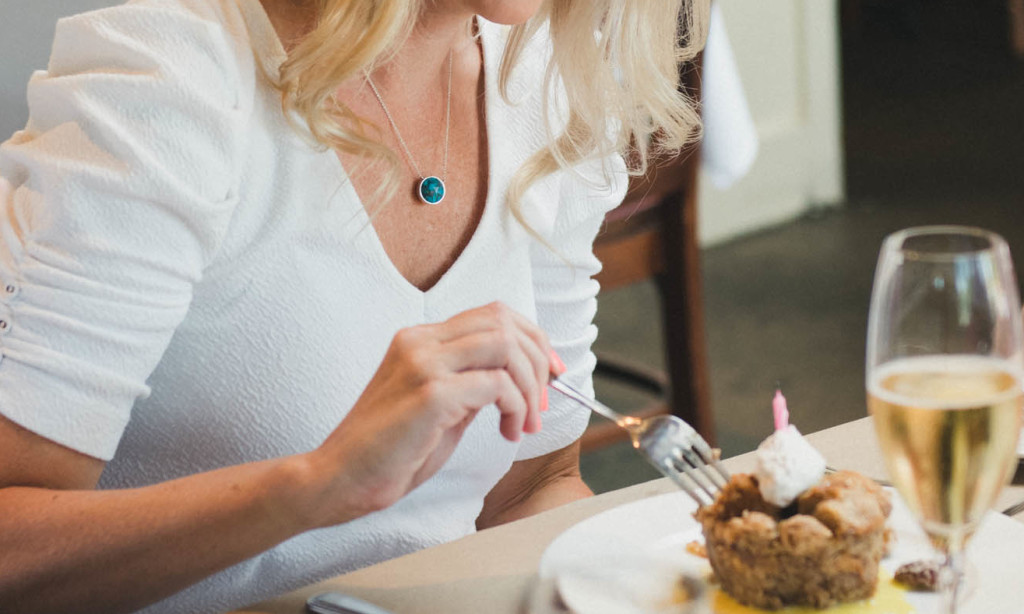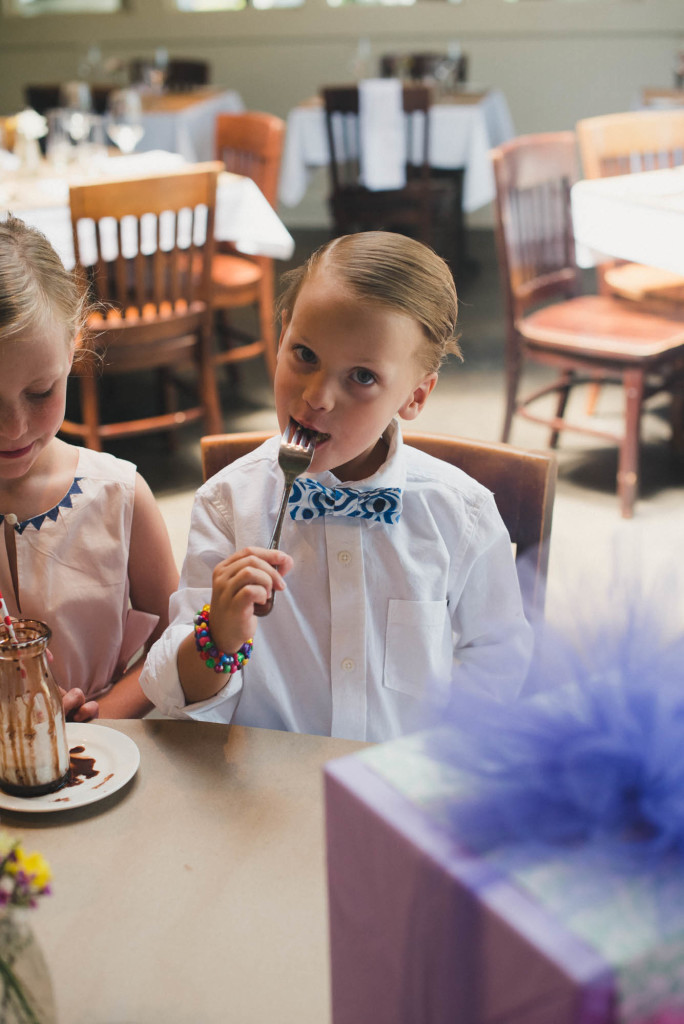 Hold on though. The weak link in this whole deal is the gift wrapping. Don't get the present wrapped at the store where you bought it. They're just going to throw it in a bag with some tissue paper and some ribbon. And whatever you do don't wrap it yourself. You stink at gift wrapping. How do I know this? Because you're a man. The thing is, for guys, gift wrap is simply a layer of trash in the way of the prize; one more thing to go out with the recycling on Wednesday morning. But for women there is something sublime about well executed gift wrapping. They really admire it. They'll talk about it for multiple minutes before gently untying knots and separating tape from paper and folding it nicely into a little stack that they lovingly take home with them and save in a drawer somewhere. It's awesome how reverently they approach gift wrapping. This is why you can't do it yourself. You must take it to a professional. The best in the biz is Prim & Proper on 7th St. After Prim & Proper get their hands on your wife's gifts she isn't even going to want to open them. She's going to want pictures first.
This is where you're going to knock this birthday out of the park. You are going to hire an awesome photographer to take a portrait of your family. We try and schedule this every year and my wife keeps the portraits documented in an album, so far 9 pages have been filled each with amazing changes from one year to the next. If you haven't started this tradition, there's no better time than now. It's best to let Mom prepare where and when to schedule the photos, but that you thought of including this touch is going to make her melt. She loves nothing more than preserving memories, have you seen her Facebook lately? Pro-tip, she loves candids…check below for one heckuva deal.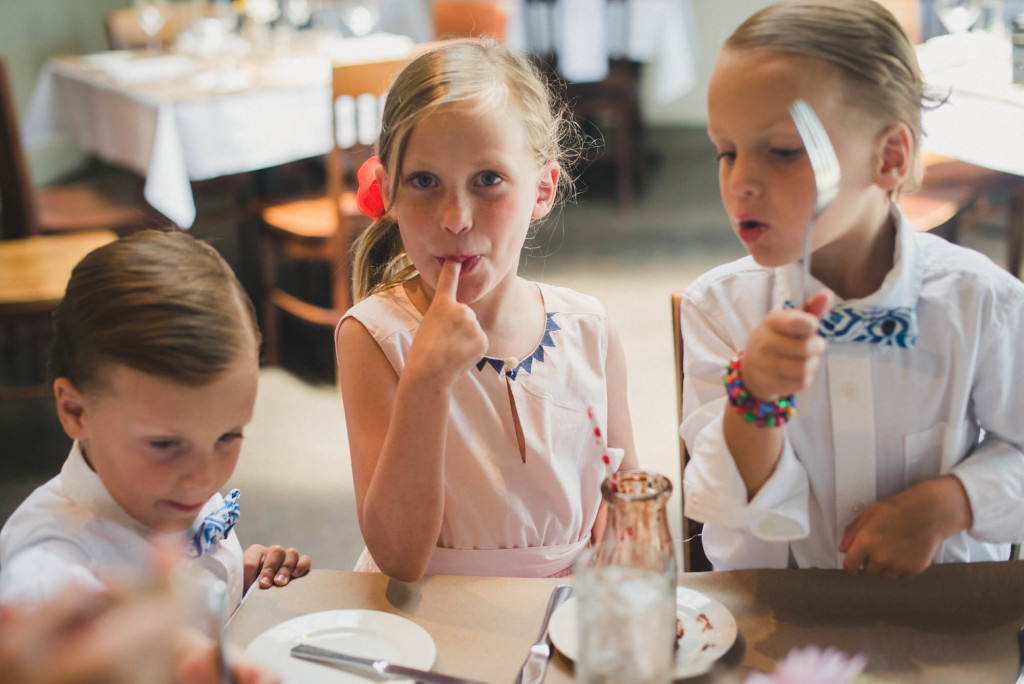 So there you have it; the perfect birthday for your bride. I've included some links to the local businesses that we endorse for the services mentioned above. Also, some of these businesses have extended offers exclusive to our readers and some have chosen to participate in a giveaway. Simply comment on this blog post to enter to win. We will randomly choose a winner on Saturday.
Giveaway: Ellerbe $50 Gift Card, Tara Leenhouts at the Salon Upstairs for a haircut and blowout $55, Funky Wright Designs Gift Tags $30, and a CSM Calligraphy Canvas $30 as shown above.
The Contest is now OVER. Congrats to Jennie!! We will get in touch with you about your prize!
Special offers for Tanglewood Moms: 50% off of gift wrapping at Prim & Proper until August 31st, mention "Tanglewood Moms"; 20% off Wishing Well Jewelry until August 31st, use code TANGLEWOODMOMS. Bree Linne Photography is offering Sunshine Minis, quick, natural, 1 hour lifestyle sessions taken of mamas (or dads!) and their babies during wake up/morning time. Babes in jammies, playing, eating breakfast, etc. Can even be nursing pictures if mom wants.  The purpose is to catch those special, private, precious moments. $100 in Aug and Sept when Tanglewood Moms is mentioned (normally $200).