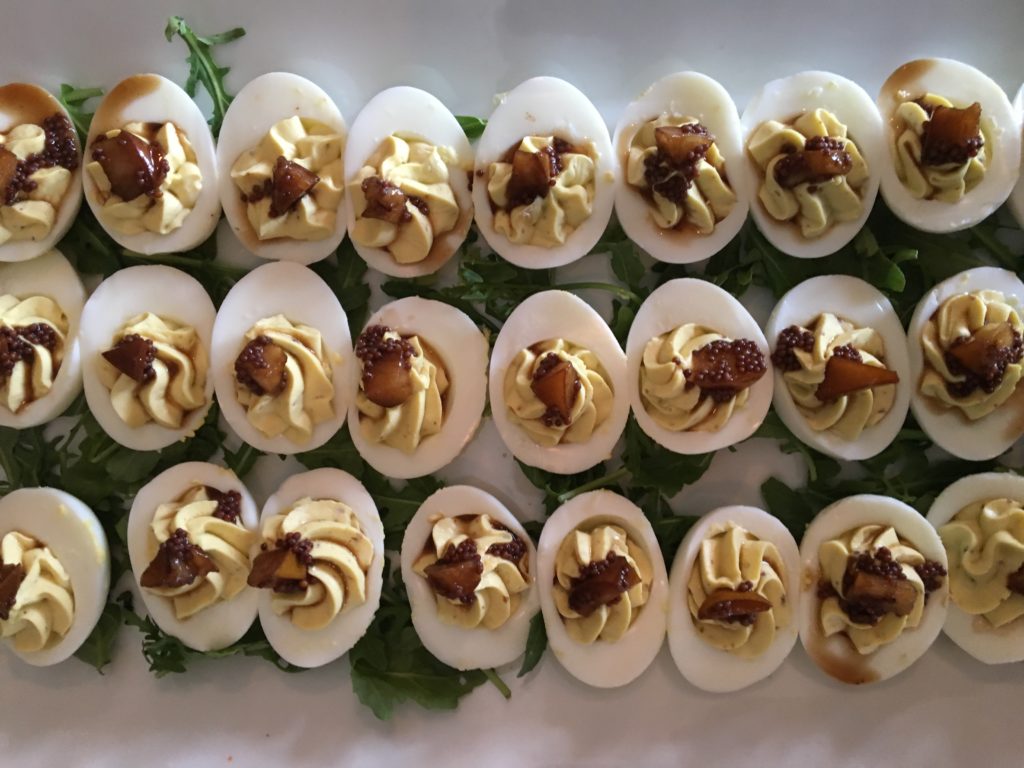 On Thursday, September 24, my fiancé and I had the opportunity to attend an event at 44BOOTLEGGER, the hip retail space turned wine/beer bar to sample the newest addition to their operation. After almost a year and a half, Tommy and Tammy Brown have, with the help of Chef Jaime P. Fernandez, added a French and Spanish-influenced menu designed to be enjoyed and shared while sampling the 44 wines and 44 beers that are in constant rotation at the Magnolia location.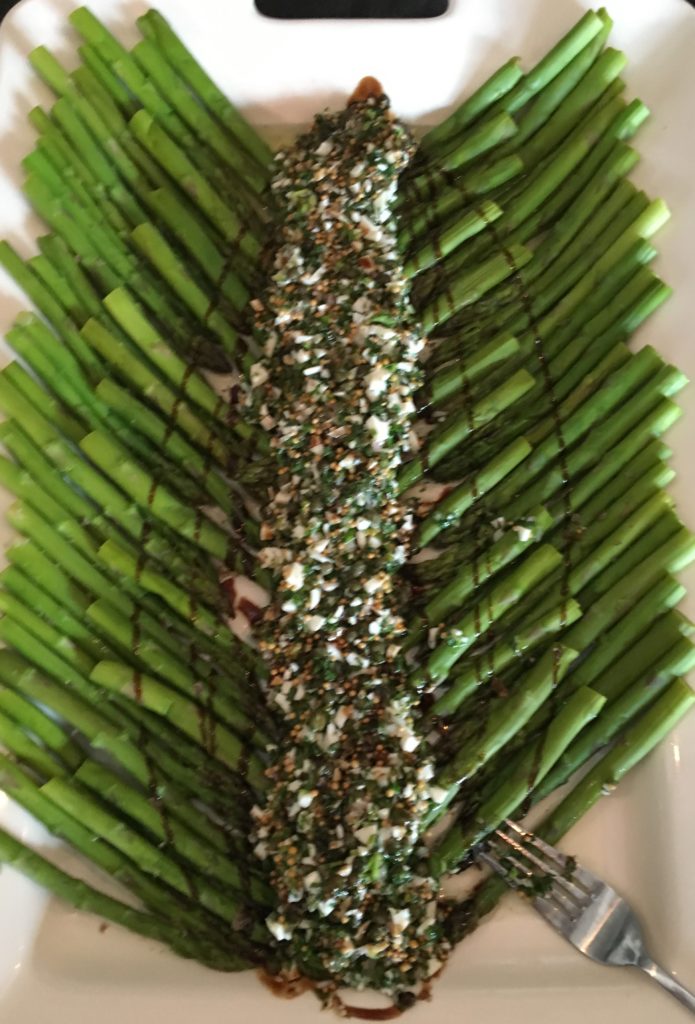 For the press dinner, Chef Jaime's offerings included a variety of tapas-style appetizers and finger foods that were very well done and went splendidly with the drink selections on offer. The space is small but does not feel crowded. It's a type of space that encourages visiting with other patrons nearby but is also conducive to a nice evening out with friends or a great date. On the night of our visit, the dining room was busy (44BOOTLEGGER's website says it can seat 55), full of conversation and background music, but the area never felt cramped or stuffy. Tommy and Tammy seem to have seamlessly made the transition from boutique retail to hip bar and kitchen with apparent ease. Both Browns are friendly and approachable and very eager to talk about their kitchen and bar choices. Chef Jaime Fernandez is a one-man kitchen staff (Tommy helps out, as well; it's one of many hats he wears) operating in a food-truck-sized kitchen and turning out dishes that many full-size kitchens would envy. Chef Jaime is adept at turning a single ingredient into part(s) of several different dishes with the common denominator (that evening, it was pears) never tasting the same across the selections. This type of culinary chameleon act speaks very well of the chef and his bosses. The chef because, well, he's knocking out great plates, and the Browns for giving him the chance to do so, something which is not always common among managing owners.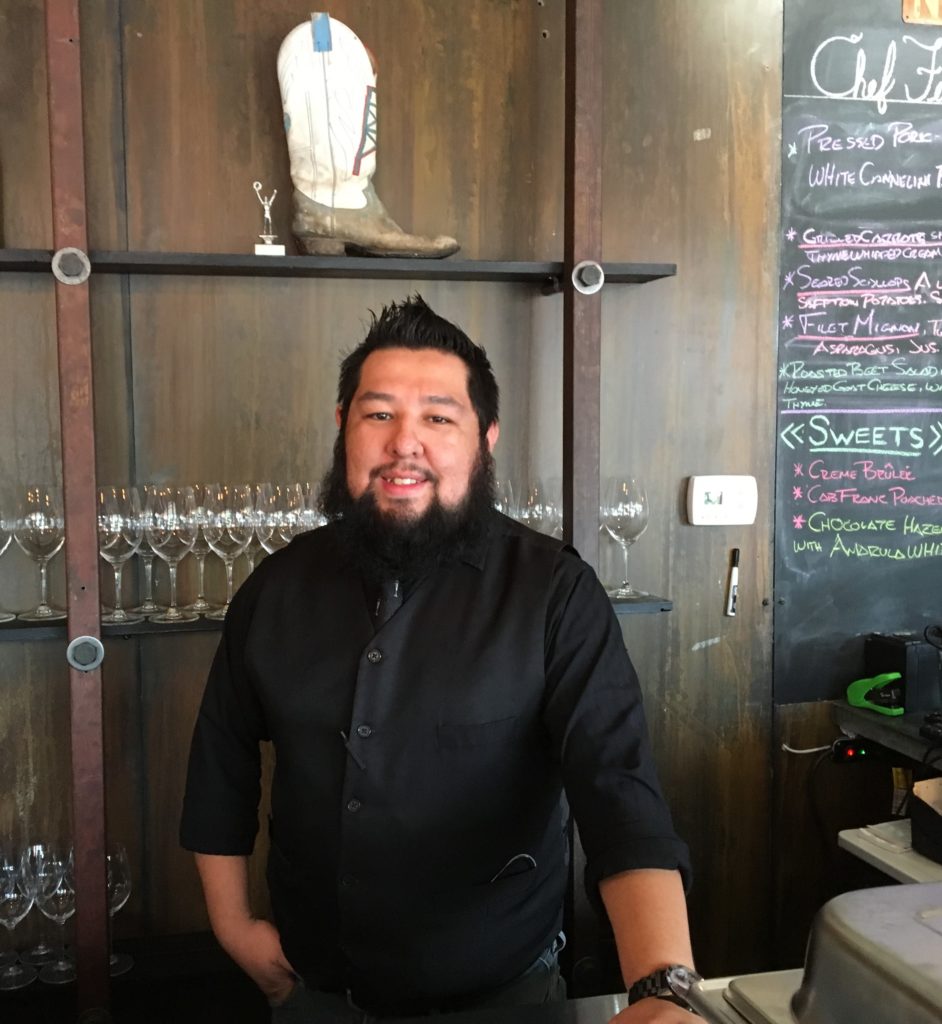 The drink menu is continuously evolving and is rigorously curated by the Browns and their staff. All staff members, led by wine and beer guru Matt, pictured above, are very knowledgeable about the bar and kitchen goodies on offer and, like good food and drink geeks, are enthusiastic and excited to give recommendations and share knowledge about the products. I asked to see the kitchen, and while chatting with Tommy, he mentioned casually that he's considering expanding. What this could mean is open for debate, but I sincerely hope that whatever the development might be, 44BOOTLEGGER maintains its personality, along with the personalities behind it. This is the type of place I love to take out-of-town guests to show them that there is much more to Fort Worth than barbecue and Tex-Mex. For further information, please visit their website for menu and drink updates, as well as upcoming events (including live music) and hours of operation.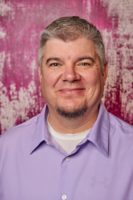 David Geurkink is a recent transplant to Fort Worth. A former zookeeper with Fossil Rim, he is enjoying learning about all that his new city has to offer.