The kids are back in school and that means being on a schedule, homework, sports and time away from the kids. That doesn't mean you can't still have fun! Gather up your crew and enjoy these family friendly events going on this month in the Fort.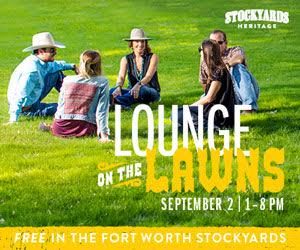 Looking for something fun and different to do this Labor Day weekend? On September 2nd, head down to the Stockyards for Lounge on the Lawn. They are celebrating Labor Day weekend with live music, lawn games, a beer garden, food trucks, and local vendors. I don't know about your kids, but mine sure do love the opportunity to watch, dance, and listen to live musicians. Plus, I am always looking for a reason to go to and enjoy our historical stockyards. The fun starts at 1 p.m. right in front of the Livestock Exchange Building! Here is the link for more information.
The Fort Worth Symphony Orchestra will be presenting Cirque de la Symphonie September 1st through the 3rd at Bass Performance Hall. The show will have acrobats, dancers, jugglers, and more performing artists, along with classical music masterpieces. Sounds fascinating and is one not to miss! Tickets can be purchased here!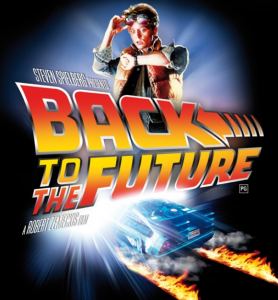 On September 5th and 6th, the Movie Tavern Retro Cinema is showing Back to the Future. Take your kids to see an old favorite! Tickets and times can be found here.
In case you missed the REEL adventures: Harry Potter and the Goblet of Fire, you have another chance! September 9th is sold out already, but September 15th and 23rd still have tickets available. Tickets can be found here. Members can call 817-255-9540 to purchase and receive the discount!

Joseph and the Amazing Technicolor Dreamcoat, the well-loved, popular musical by Tim Rice and Andrew Lloyd Weber, will be performed at Casa Manana from September 9th through the 17th . Tickets are still available, so get them before they're gone!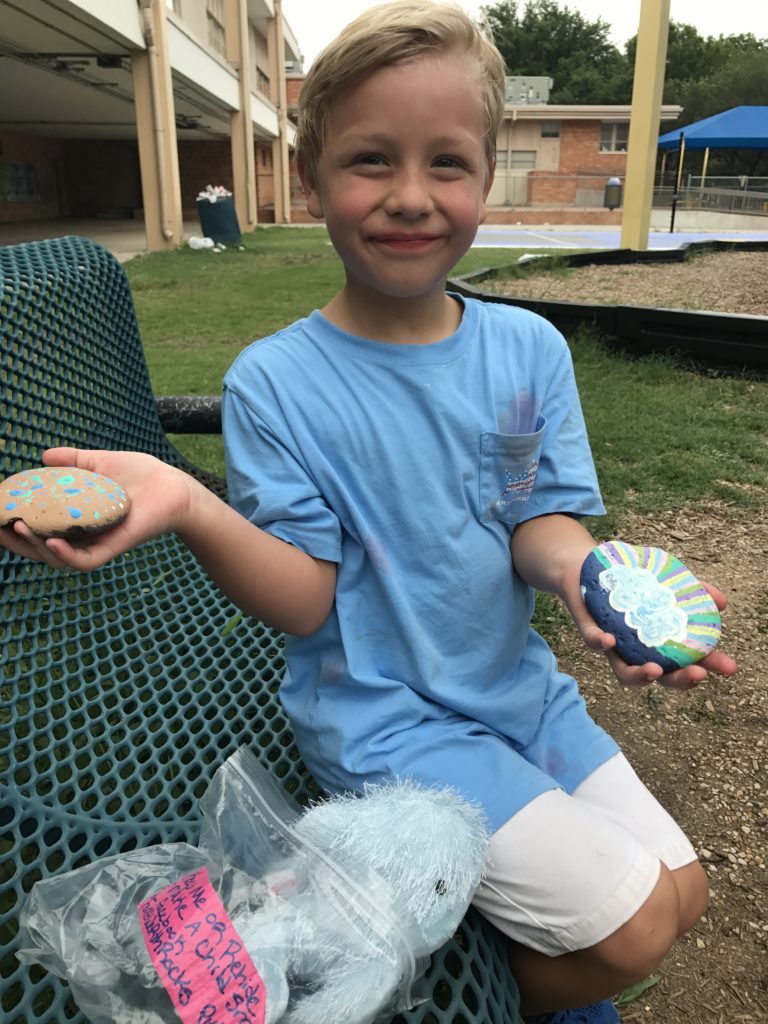 I'm sure you have heard of the new group in town, Fort Worth Rocks. If you haven't, let me tell you that it is so much fun! You and your kids can paint rocks and hide them all over the city for others to find. When you do find one, it will make your day! Fort Worth Rocks is having a celebration on September 10th at Americado. All are welcome to come anytime from 2 p.m. to 5 p.m. and paint some rocks. Here is the link for more information!
I recently wrote an article on IFly Fort Worth, and one of my favorite things about this place is that they include people most abilities and handicaps. They are having a special All Abilities Night on September 13th for anyone with special needs to participate. This can make the dreams of flight a reality! For more details and to reserve your spot, contact IFly at 817-818-4359 or email them at sales.fortworth@iflyworld.com. I would love to see photos and hear stories of these amazing experiences! Details can be found here.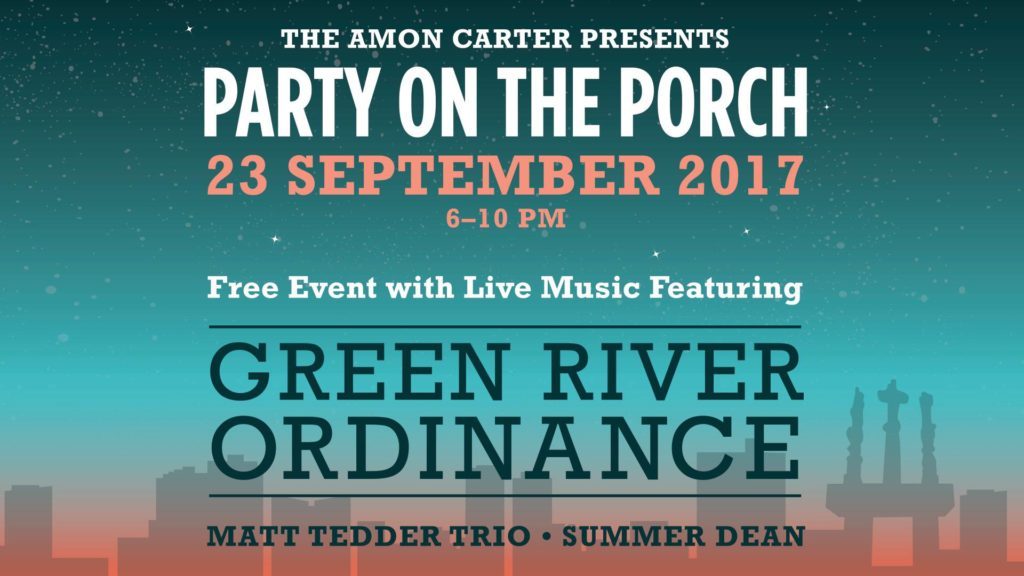 Party on the Porch is returning at the Amon Carter Museum of American Art on September 23rd beginning at 6 p.m. Once again, they will have fabulous live music, food trucks, lighting effects on the building, screen printed T-shirts, lawn games, and extended gallery and store hours. It is a free event, and everyone is welcome! Parking is available for free, as well, in the UNT Health Science Center lot and east garage on Clifton. Here is a link with more information.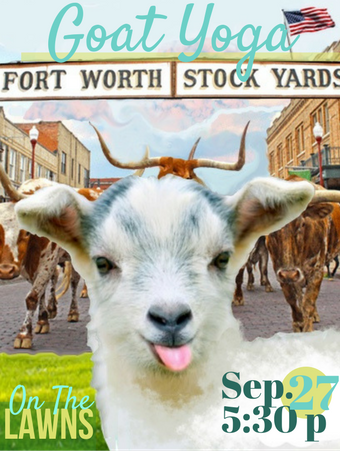 My next recommendation is unforgettable! On September 27th, you and your family can participate in Goat Yoga on the lawn in the Fort Worth Stockyards! Let me repeat. You can participate in GOAT YOGA. It will be an evening of Texas pride and baby goats with lawn games, live music, a beer garden, and a wine bar. Goat Yoga classes are geared toward ages 10 and up and will be held at 6 and 7:30 p.m. Every goat yoga ticket includes free parking, one "goatproof" mat towel (mat is not included – this is BYOM), entry into the paddock with a one hour yoga class (all levels welcome), free swag, access to a photo vault, and entry into a prize raffle valued at $1000+!!! Bring the kids beginning at 5:30 p.m. for a chance to meet the furry goat friends before the classes get started. It will be a blast! Yeee-Bahhh and Namaste all in one! Here is more information and tickets for the class.
On a trip to London as a child, I remember being fascinated by the pictures being drawn on the sidewalks by chalk. I couldn't believe how amazing chalk art could be and that so much time was put into something that was going to be destroyed by rain. I could have stood and watched them create those pieces of art for hours. Well, Crockett Row is going to have their very own 3rd annual Chalk Art Festival on Saturday September 30th from noon to 7 p.m. There will be professional and amateur street painters that will create elaborate chalk art designs for you to view and enjoy. The kids can even create their own chalk art in the children's area, plus PoserKids Yoga will be there, and there will be a performance by Zoomeez.
Hopefully, fall weather will make its appearance, and it will be the perfect time to enjoy all of these fun family outings. Have fun and stay safe, everybody!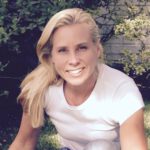 Tricia Schniederjan is a Fort Worth girl born and raised. Tricia is a runner, scuba diver, snow and water skier, hiker, and kayaker. Her love of exploring has taken her on many adventures with her 5 children which has led to her becoming an expert at traveling with children. She is a UT Austin graduate, an optimist, a peace keeper, and an enjoyer of life.