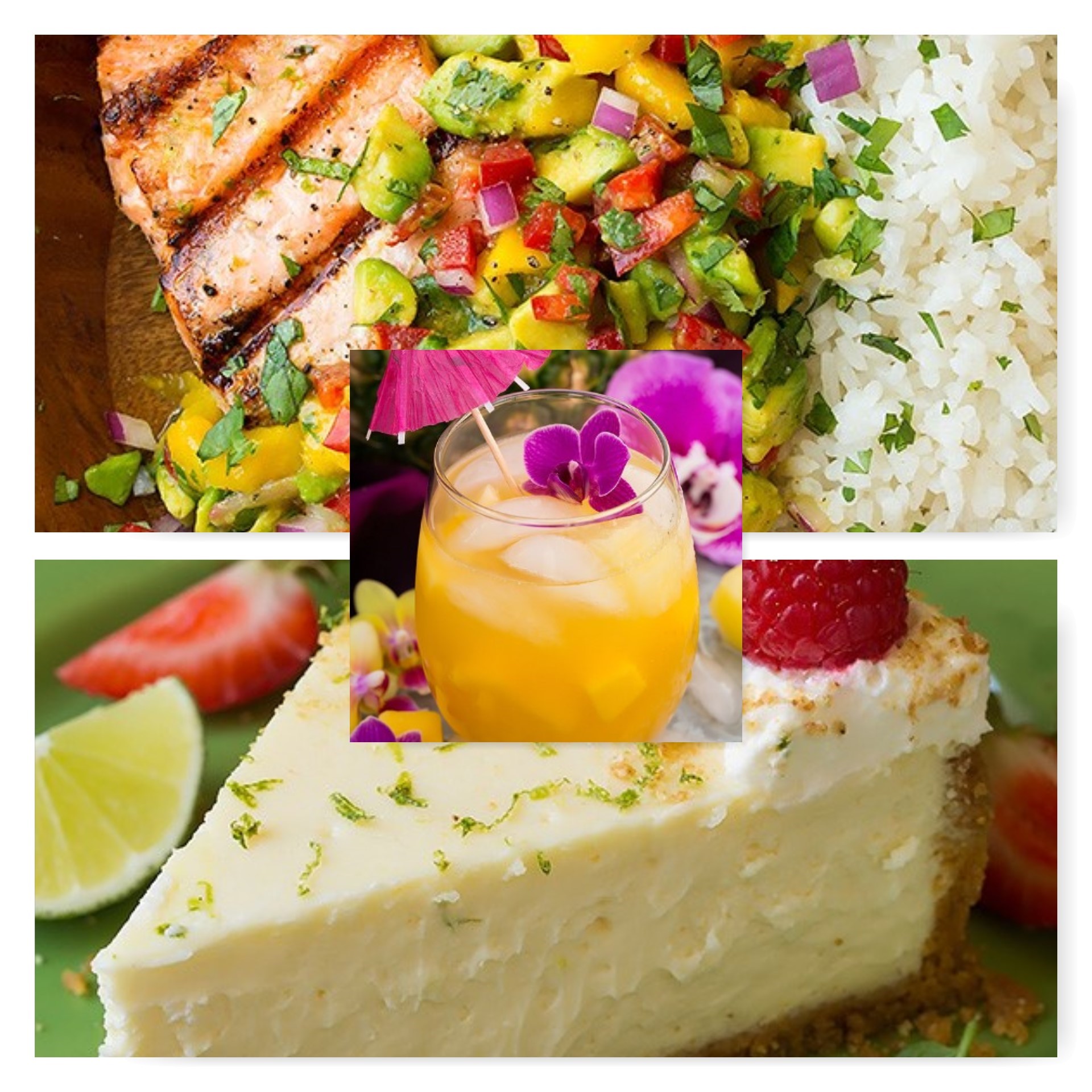 Summer has arrived with a vengeance, and no one wants to spend ages slaving over a hot range cooking. Jaclyn, of the fabulous blog Cooking Classy, has some delicious recipes to help beat the heat! Why not make this delicious tropical menu this week?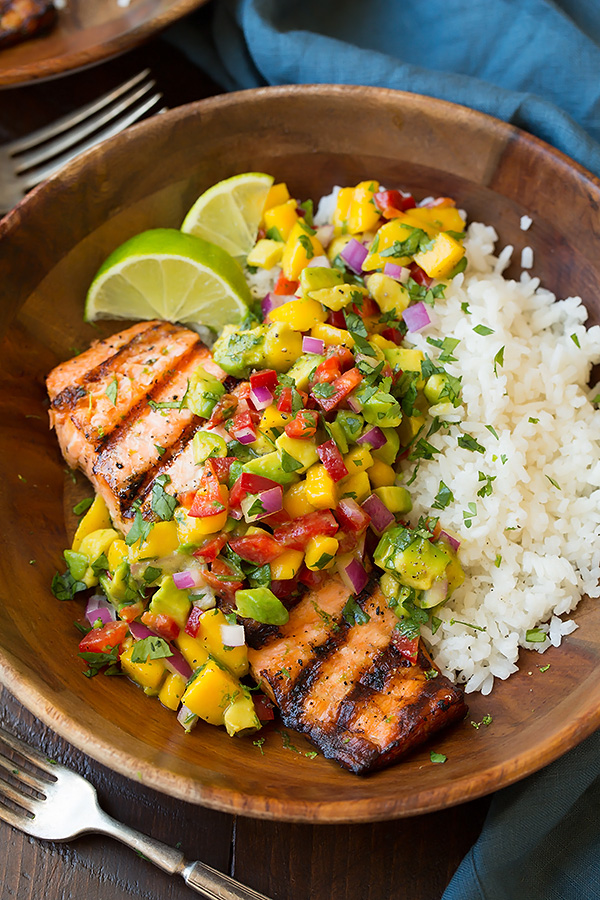 This Grilled Salmon with Avocado-Mango Salsa and Coconut Rice is not only delicious, it's healthy and gorgeous on the plate! The coconut rice is so easy to make and would go well with a host of other dishes. Really, it's the perfect dish for a lazy summer weekend – classy enough for company and yummy enough for the whole family!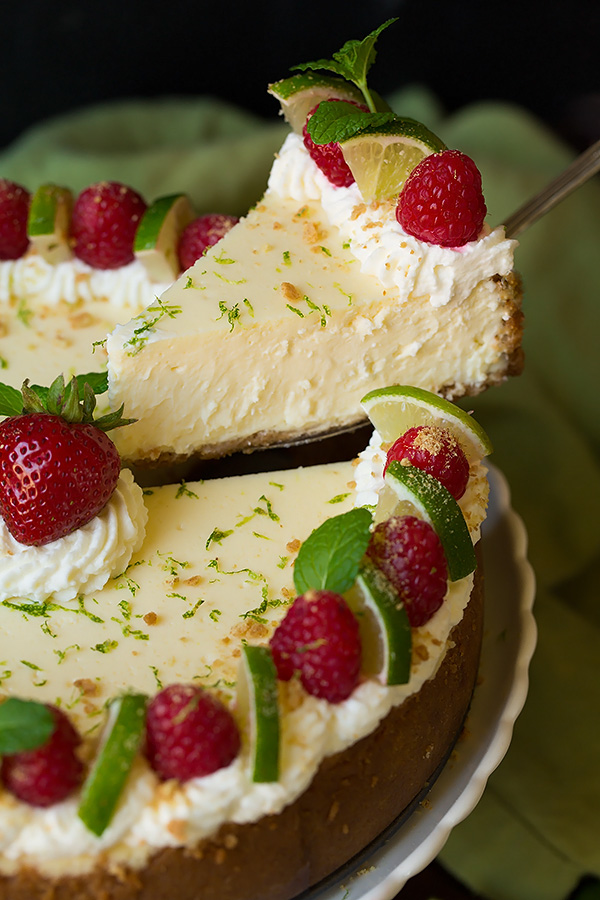 After the delicious salmon and coconut rice, indulge in a luscious Key Lime Cheesecake! Honestly, what could be better than a Key Lime pie crossed with a cheesecake? It's rich and creamy and just perfectly tart. A lovely way to end a summer evening!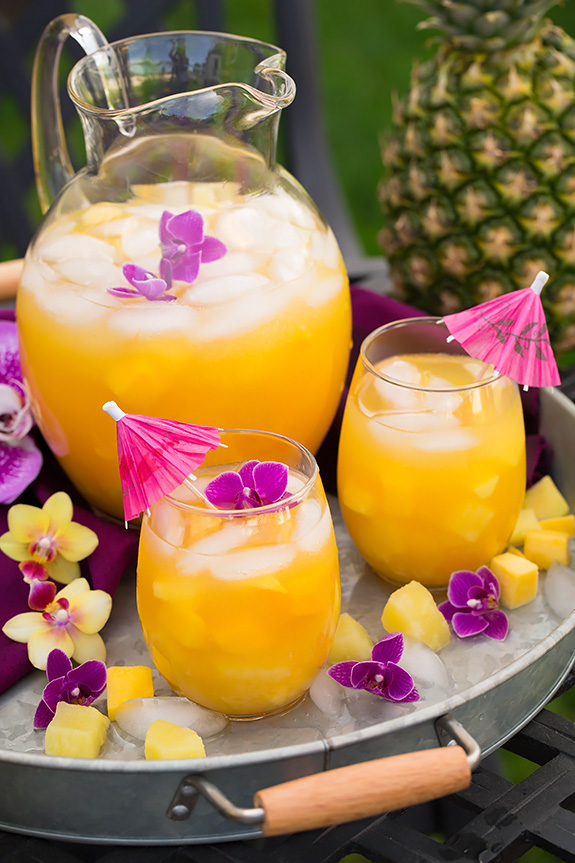 With such a delightful tropical menu, the logical choice for a beverage is this refreshing Pineapple Mango Lemonade. The lemon balances perfectly with the pineapple juice and mango nectar to make a lemonade that is sure to be one of your family's favorites!
We hope you enjoy this amazing tropical menu. Stay cool!
xo,
Victoria