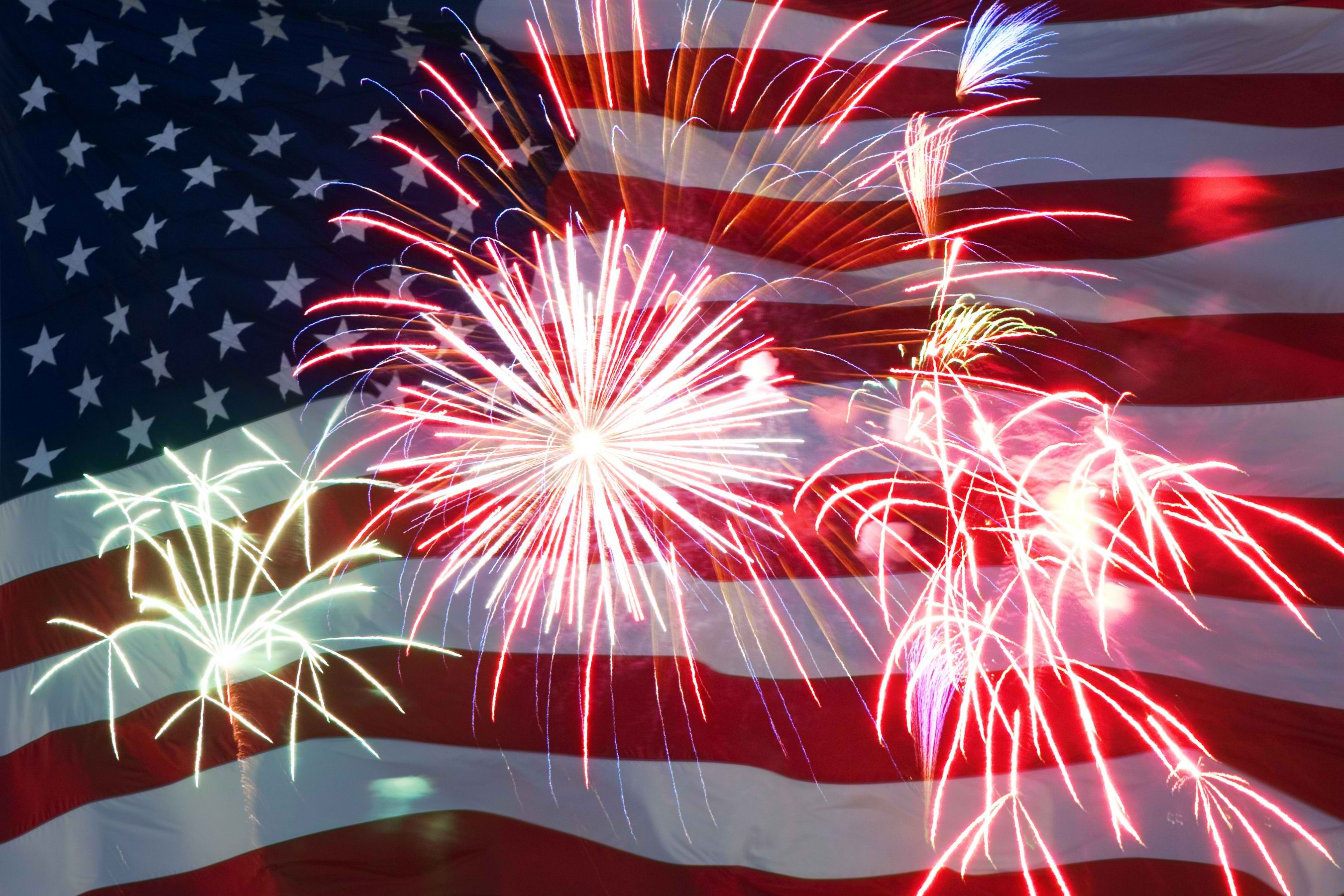 Fort Worth, this month is packed with exciting happenings you don't want to miss!  Here's the scoop:
First let me tell you that Melt Ice Cream is moving and will be open in it's new location at 1201 W Magnolia Ave.  July 1st is the official grand opening 12 noon-11pm.  In celebration, on Friday night from 6-10pm, they will have The Photo Wagon, and Saturday night you will find HD Vinyl & Hifi spinning some tunes.  I can't wait to see the new space.  I hope they still have the coolest chalkboard in town! https://www.facebook.com/events/273058703056070/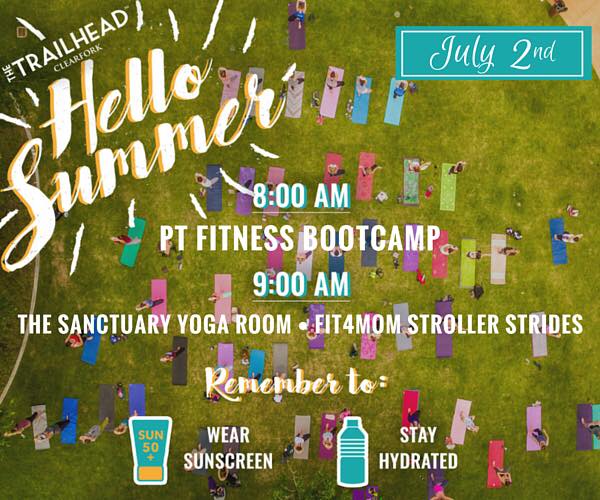 With all the extra scoops of ice cream, you'll be glad to know there are tons of ways to stay in shape this month!  At the Trailhead this Saturday, July 2nd, get your free workout with PT Fitness at 8am, The Sanctuary Yoga Room and Fit4Mom Stroller Strides Fort Worth at 9am.  No excuses people!
Another opportunity for free fitness in Fort Worth is Saturday, July 16th.  Power 9 at the Panther Island Pavilion will have a whole day of activities for the whole family.  It begins at 8:30 am with a Zumba class.  There will also be live music and entertainment, power 9 Olympics, cooking demonstrations, giveaways, prizes and more.  Power 9 stands for nine simple life-changing principals from the Blue Zones Project.  Learn more at LiveLongFort Worth.com. This city is the best for providing this healthy event.  I love that Fort Worth is promoting healthy lifestyles for its amazing citizens!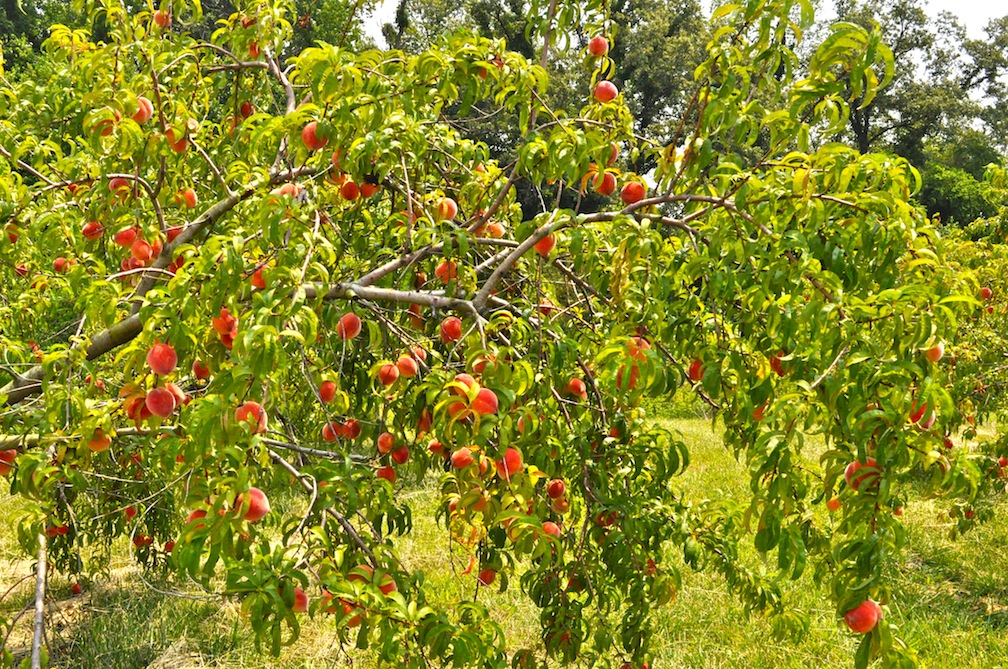 If you are from around here, you know that the best peaches are from Parker County!  On July 9th from 8 am – 5 pm is the 32nd annual Parker County Peach Festival.  This is a great opportunity to head over to Weatherford and taste for yourself.  The admission is $5 for adults and free for children 12 and under.  They are going all out with over 200 arts, crafts, food and activity booths plus children's activities.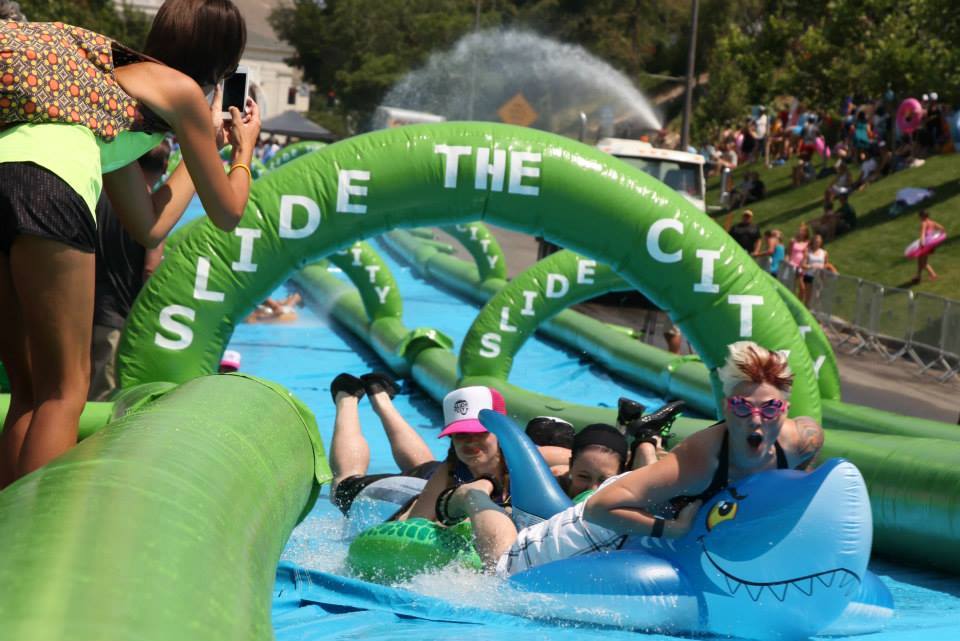 Slide the City is back!!! We are the only stop in Texas, and the location is moving this year.  If you missed it last summer, here is your chance!  Slide on Saturday, July 23, at the Clearfork Main St. and Hulen St intersection. You can tube with all your Fort Worth neighbors!  It's going to be a huge block party.  You can purchase a wristband to slide once, 3 times, or an all day pass.  You must be at least 5 years old and 46 inches tall to participate.  This is going to be a blast! Purchase your tickets here.
The City of Fort Worth Parks and Recreation Department is putting on a Dive-in Movie at the Forest Park Pool.  On Saturday July 30, you can swim, relax, and escape from the heat while watching an old school classic.  Goonies will be showing from 6:30-10pm.  Bring your coolers with a picnic dinner and some pool noodles and towels and enjoy the fun!  (No glass or metal silverware, please!) You can purchase tickets here.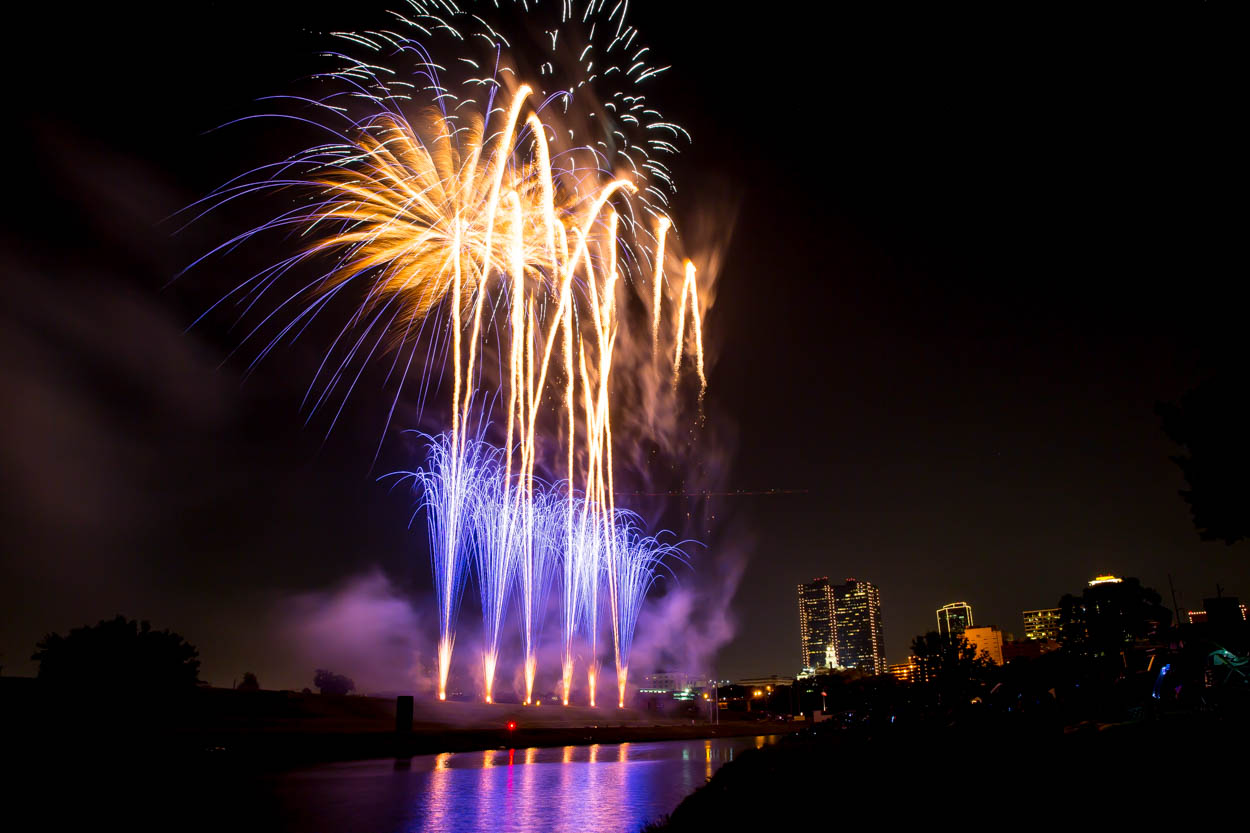 If you are wondering where all the information is on celebrating America's Independence Day, our very own Victoria previously published a fantastic article with all the details you will need for the Fort Worth Fourth.  If you missed it, here is the link to get the run down on the celebration!
Here are some activities in July just for the kids:
Every Friday, the National Cowgirl Museum and Hall of Fame will be hosting Cowpoke Camp.  Each week has a different theme.   If your little cowboys and cowgirls are getting tired of swimming, mosey on over from 10 am – 12 pm for some quality, educational entertainment.  What a fabulous event geared toward 6-10 year olds.  It's $15 and space is limited.  You can make reservations online here.
Toot Toot! If you haven't made it to Monkey and Dog Books yet, let me tell you it isn't just a bookstore.  This space inside Festivities on Vickery will be hosting Tales 'n Tunes on Wednesday, July 20th.    At 10:30 am and 11:15 am, they will be teaming up with Miss Carol from Mistletoe Musikgarten, and the theme for this month is trains.  Boys and Girls will be thoroughly entertained.  This event is totally free; however, reservations are recommended, as space is limited.  Call 817-975-4260, and let them know you'll be there!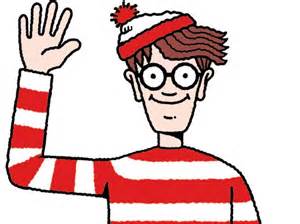 In addition to the Tales 'n Tunes, Monkey and Dog Books is hosting the 2nd annual Where's Waldo Great Fort Worth Scavenger Hunt throughout the month of July.  From July 1 through July 31, local merchants around town are participating in the citywide scavenger hunt with all sorts of fun prizes! What an original activity for your children to participate in during these boring summer months out of school!  This is such a great idea! Stop into Monkey and Dog Books at 3637 W. Vickery inside of Feastivities to pick up your passports!
Finally, The Amon Carter Museum will be hosting story time every Wednesday from 10:30 am – 12 pm.  Artful Alphabet Story time is geared toward families with children 8 and under.
Happy 4th of July!  Have fun and be safe everybody!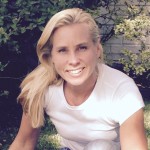 Tricia Schniederjan is a Fort Worth girl born and raised. Tricia is a runner, scuba diver, snow and water skier, hiker, and kayaker.  Her love of exploring has taken her on many adventures with her 5 children which has led to her becoming an expert at traveling with children. She is a UT Austin graduate, an optimist, a peace keeper, and an enjoyer of life.