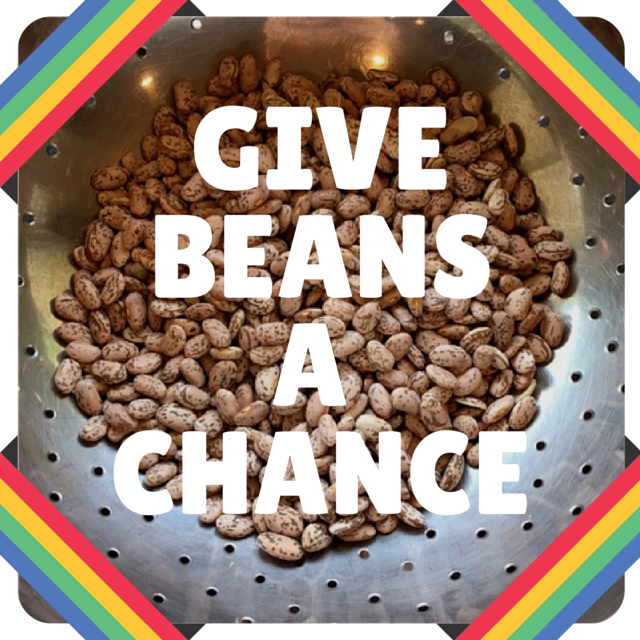 This week's guest blogger Laura Meyn shares one of her go to recipes to keep little mouths happy! Thank you Laura for your contribution, this is the perfect recipe for #TacoTuesday. 
I'm a vegetarian. Don't worry, I won't moo at you while you're eating a burger, because that's just bad manners. But I'll admit to trying to subtly sway hearts toward the notion that meatless meals belong in everyone's weekly rotation. I'm about taste first — no skewed focus on being pious here. But when the food in question is delicious and also good for you, good for the planet, and even good for your wallet, it's a no-brainer. The best case in point has to be found in one of the most humble yet nourishing ingredients on the planet: beans.
When I set out to write the cookbook Meatless in Cowtown with my longtime buddy Anthony Head (he lives in Hill Country; we've been friends since we were both staffers at Bon Appétit magazine in Los Angeles many moons ago), we knew we would keep it real. Neither one of us likes fancy for fancy's sake; neither one of us is half as interested in presentation as we are in taste (sorry, Pinterest). So while there are a couple more "involved" recipes — roasting your own chiles for chiles rellenos, for example — the majority of what's in our cookbook is easily doable for weeknights. All recipes (except cocktails, of course) were tested on my two elementary schoolers, who don't hesitate to call me out on it if dinner errs on the side of healthy rather than yummy. And although I know I should have a more glamorous answer prepared when someone asks me for my favorite recipe from our book, the truth is it's simply the Garlicky Pinto Beans, prepared from scratch. When these are bubbling on the stove for burrito night, everyone in the family is happy. I consider it a bonus that it costs only a few bucks to make and produces enough beans for two burrito nights for this family of four.
Besides that it's a family favorite, another reason to feel good about burrito night is that beans are so darn healthful. One cup of cooked pintos contains roughly half the fiber you need in an entire day. (That's why swapping out beans for meat even one day a week makes such a difference — did you know that meat contains no fiber at all?) Stateside, most of us don't even get close to meeting the recommended daily fiber intake, raising our risk of "Western" ailments like heart disease, obesity and — perhaps more immediately applicable to the little ones in our lives — constipation. My good manners end where drumming up interest in healthy eating begins, so I don't hesitate to remind my kids about the more entertaining aspects of eating asparagus (it will make your pee smell funny!) or beans (beans, beans good for the heart … ). Let's take the long view here — you know that eventually they'll stop making fart jokes at the table, but they'll be healthy eaters for life.
On to cooking Garlicky Pinto Beans: I have tested this method dozens of times and honed it to perfection, so just trust. (It looks like a lot of salt but it's for brining the beans; after a good soak, most of the salt goes down the drain.) You'll need:
1 pound of dried pinto beans, rinsed
2 tablespoons sea salt or kosher salt, for soaking beans, plus more to taste
1 large head of garlic, cloves separated and peeled
1 to 1 1/2 teaspoons chili powder (we like the hot, smoky flavor of the chipotle chili powder sold in the bulk bins at Central Market)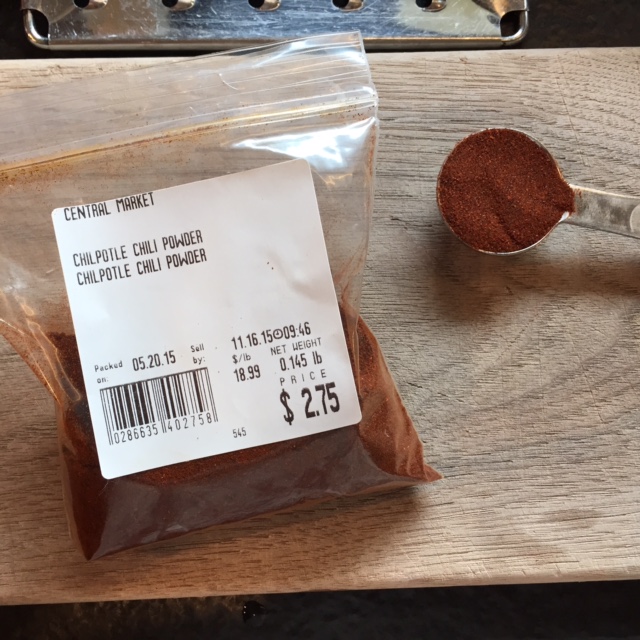 In the morning (this takes five minutes so it's doable before work, carpool or whatever), place the pinto beans in a colander and rinse well, picking out any that are shriveled or otherwise unappetizing. Place the beans in a large pot. Add 10 cups of water and 2 tablespoons of salt, stir, and let soak at room temperature all day (about 8 hours is standard but 6 will do just fine).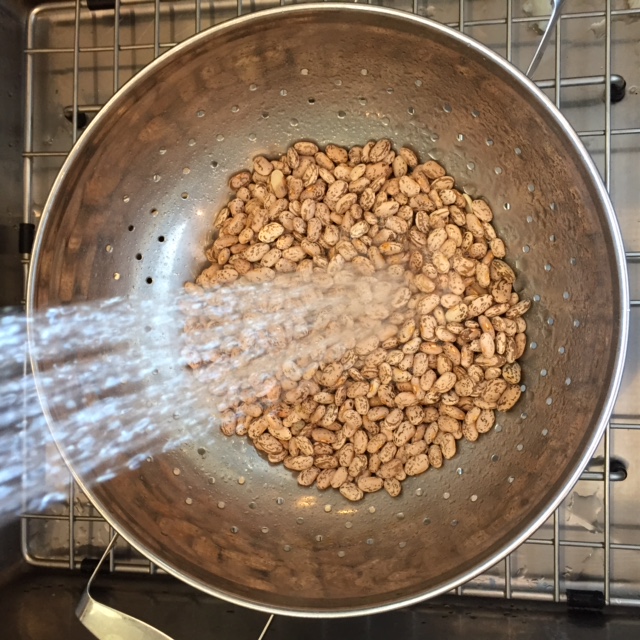 In the early evening, about an hour before you want to sit down to dinner, it's time to put the beans on to cook. Pour the beans into a colander to drain and rinse them well. Return the beans to the pot and add 7 cups of fresh water and the garlic cloves.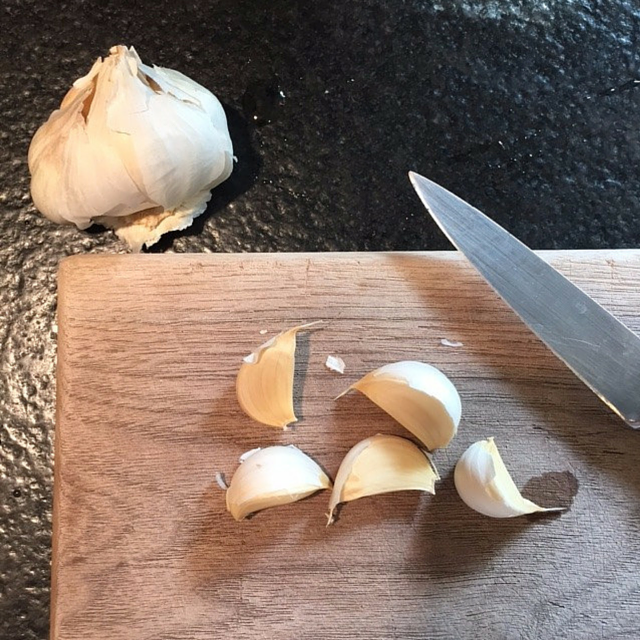 Cover and bring to a boil over medium-high heat. Reduce the heat to low, cover, and simmer until the beans are tender, about 35 to 45 minutes longer (cooking time will vary some depending on soaking time and freshness of the beans). The most important thing for texture is that they're simmered gently, not rapidly, until they are very tender. While the beans cook, prep any fixings to go with them — steamed brown rice, salsa, sliced avocado, shredded lettuce, cheese, and sour cream all work. There's also plenty of time to pour a drink while they're cooking.
Don't let a rogue bean convince you that the whole pot is perfectly cooked; taste at least four to five before taking them off the heat. Season the beans to taste with additional kosher salt (I use about 11/2 teaspoons) and chipotle chili powder. Serve warm.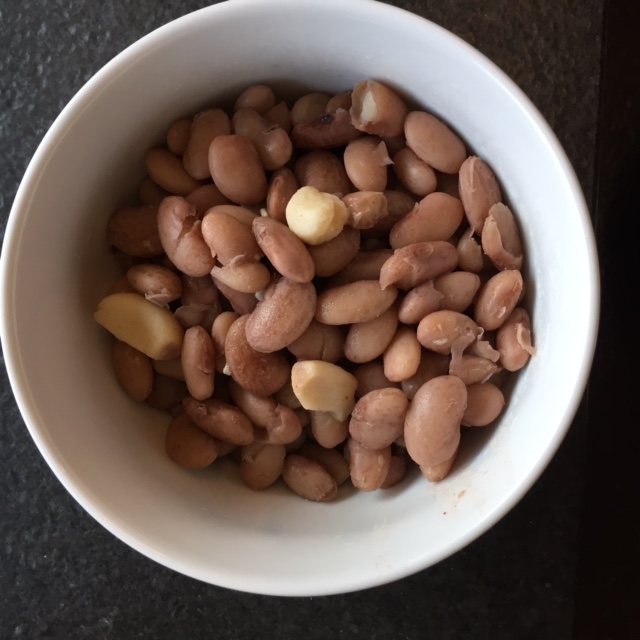 See those garlic cloves? By the time the beans are cooked, the garlic will be so sweet and soft that you might sneak a clove or two out of the pot before your family can claim them all. Serve the beans with warm fresh tortillas (we like the whole wheat and spelt varieties at Central Market the best) and any of your favorite fixings.
Leftover beans freeze well; include some of the cooking liquid, seal in an airtight container and freeze. Click download for the printable recipe:
[easy_media_download url=" https://tanglewoodmoms.com/wp-content/uploads/2015/09/LauraMeynGarlickyPintoBeans.zip" text="https://tanglewoodmoms.com/wp-content/uploads/2015/07/Free-Downloads-for-Tanglewood-Moms-copy.jpg"]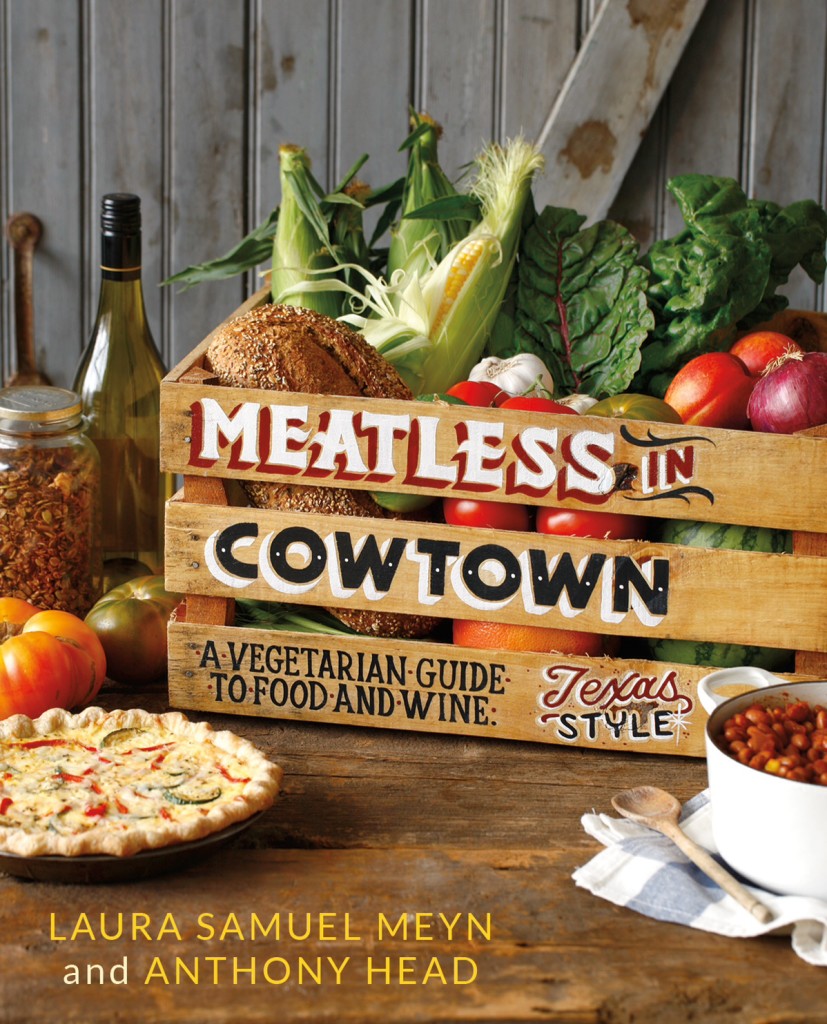 Want to discover more enticing vegetarian recipes by Laura? Please check out Meatless in Cowtown carried locally at The Modern Shop and Barnes & Noble. Or you can buy it online here: Click the Shop Now in the Amazon graphic below.

Laura Samuel Meyn is a writer, editor, and longtime vegetarian. She lives in Fort Worth, where she is contributing editor for 360 West magazine and posts about her vegetarian adventures at Meatless in Cowtown on Facebook. See more of her work here.