I failed. Not an easy thing to admit as a person, but when you know, you know. Last year my son helped me plan his birthday party. Beyblades he said. I was sort of familiar, but not like if he had asked me for a super hero or a sports themed party. So I did what any normal somewhat social media savvy mom would do and consulted Pinterest. Here was my big mistake, I allowed my son to help me "pin" ideas. He LOVED it. Of course he did, because there were AMAZING moms on Pinterest making some incredible things happen in the world of Beyblade themed birthday parties. Let's just say what I attempted to pull off was not "pinworthy" as his expectations were set just a bit too high.
NOT.THIS.YEAR. Not on my watch. But first let me tell you a little bit about my parenting style, because I don't want you to think for a minute that these little people dictate everything. We get them gifts twice a year, for Christmas and their birthday. Birthdays are special, birthdays are the one day that we like to make it all about them. Recently a good friend suggested I read Love Does by Bob Goff, and if you haven't read it. GET IT. In it he talks about allowing their children when they turn 10 to pick anything in the world they would like to do. And guess what? He agrees to do anything they want on their 10 year old adventure. The subtitle of the book is Discover a Secretly Incredible Life in an Ordinary World, and that friends, is exactly what it's all about.
Our kids aren't 10 yet, but this is the type of parent I want to be. I want to show my kids that you can live an extraordinary life. It's not about having things, or being the best at this or that. It's about collecting meaningful experiences within the moments that define your life. When my son asked to have a party at a water park I knew I wanted to make that little dream come true. We had never been to Hawaiian Falls, but it came highly recommended because of how family friendly it is, even for our 4 year old twins.
So began the planning of the best birthday party ever. We sent an evite to his buddies and I called in the big guns (my mother-in-law) to help me with the cupcakes. I found out that Hawaiian Falls offers cabana rentals for parties that include all you can drink wristbands, and you can choose to add a combo meal wristband as well. We ordered the works including a shaved ice treat –major sugar overload, but in a very very good way. The date was set and we showed up with towels, cupcakes, balloons, and a sign. Oh and 14 very rambunctious and excited kids ranging in age from 4 to 8.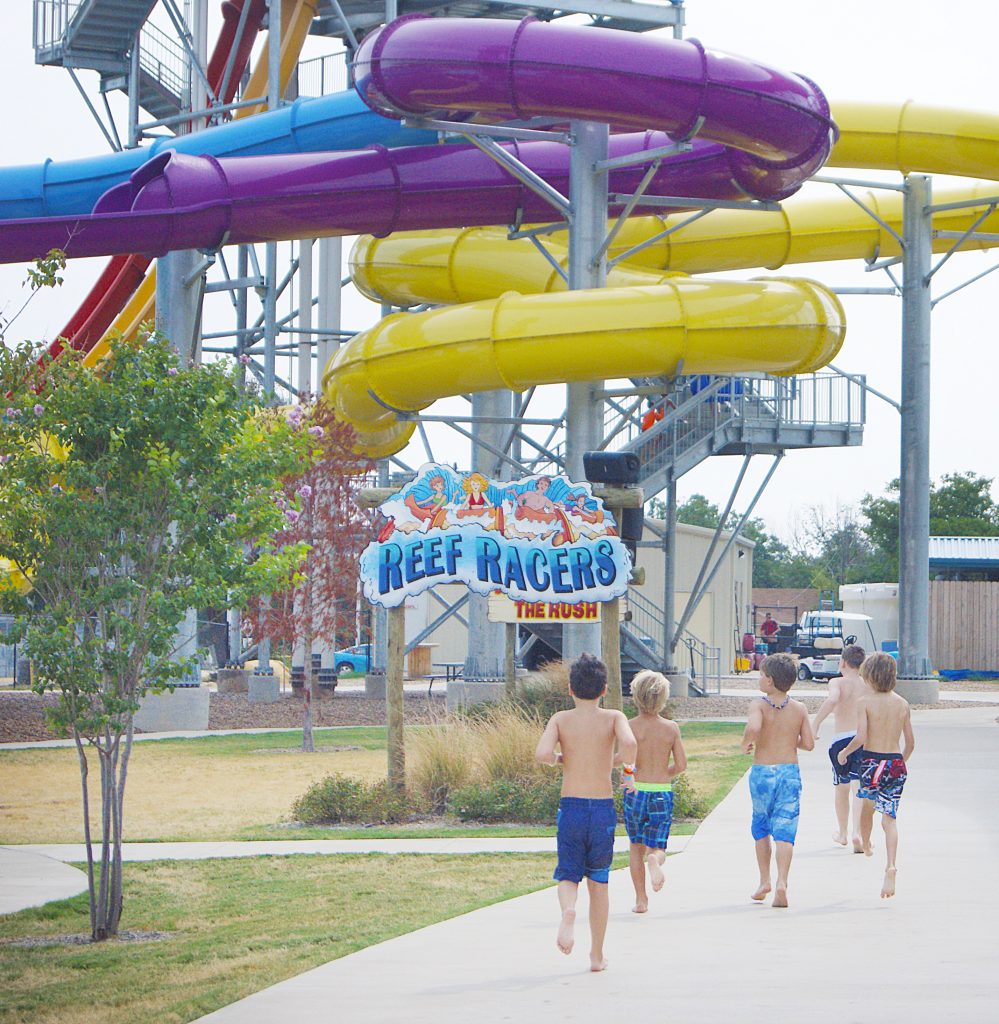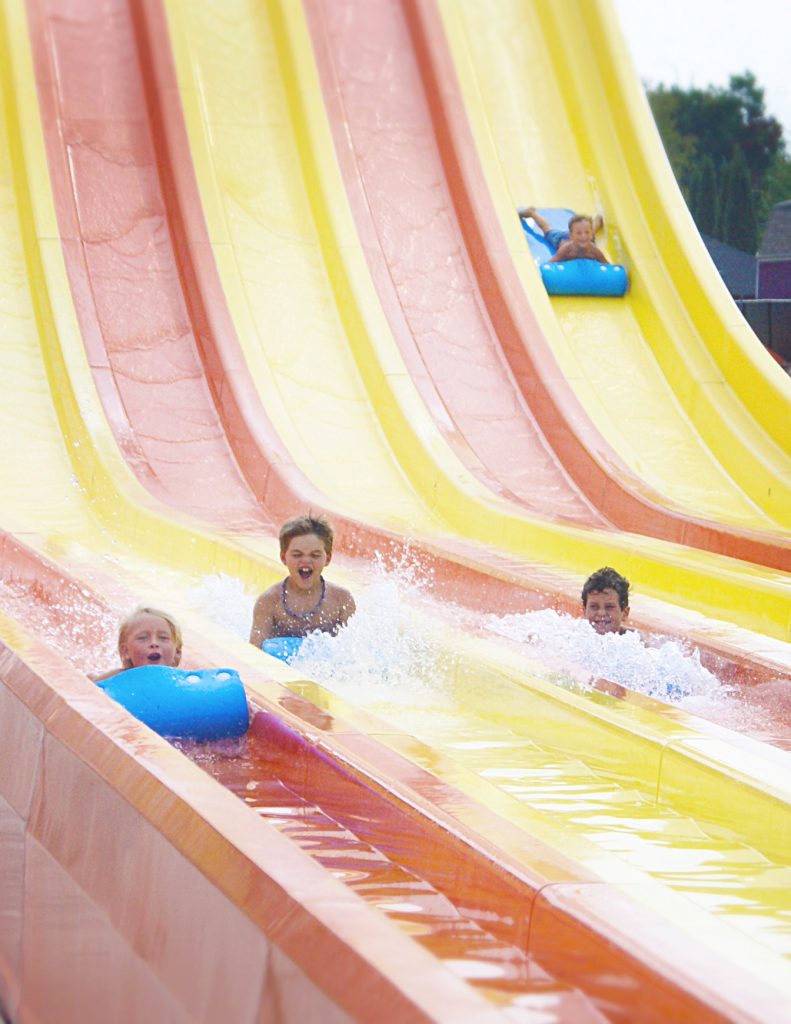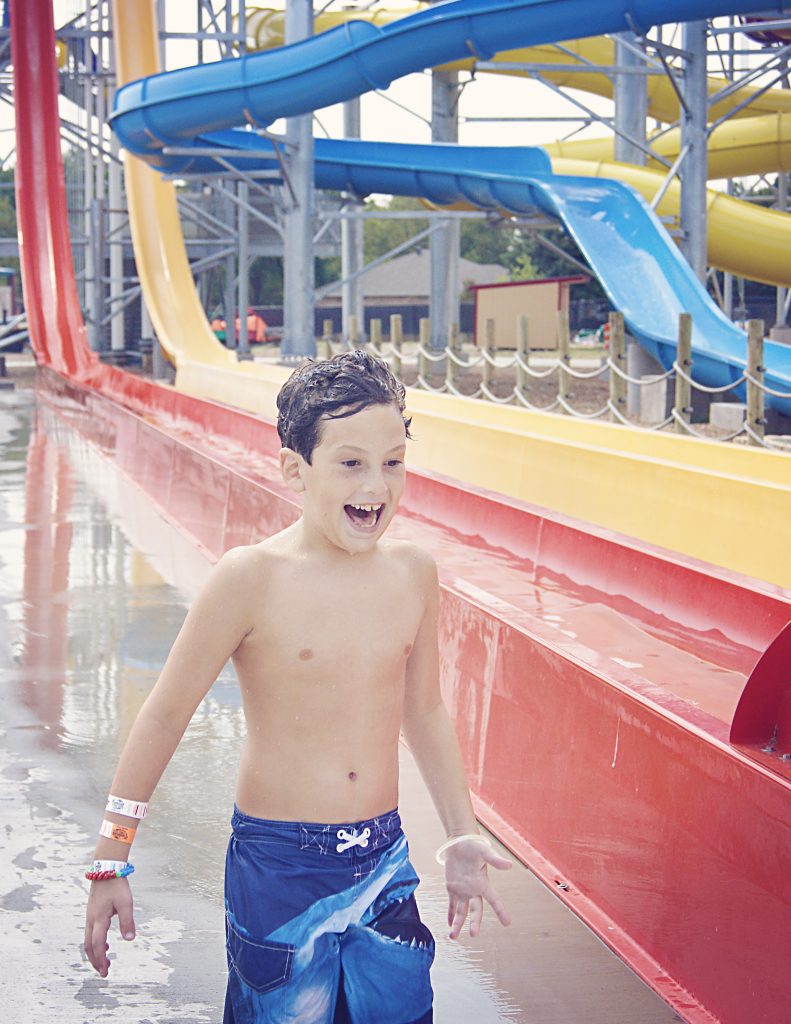 Do you see that? Do you see that huge smile on his face? #MomWin I'm going to celebrate that win all the way until next year. This was one birthday he will never forget. I think he'll tell you that his favorite part was having his friends to celebrate it with him. Those boys had a ball. They went up those stairs and down those slides all morning long.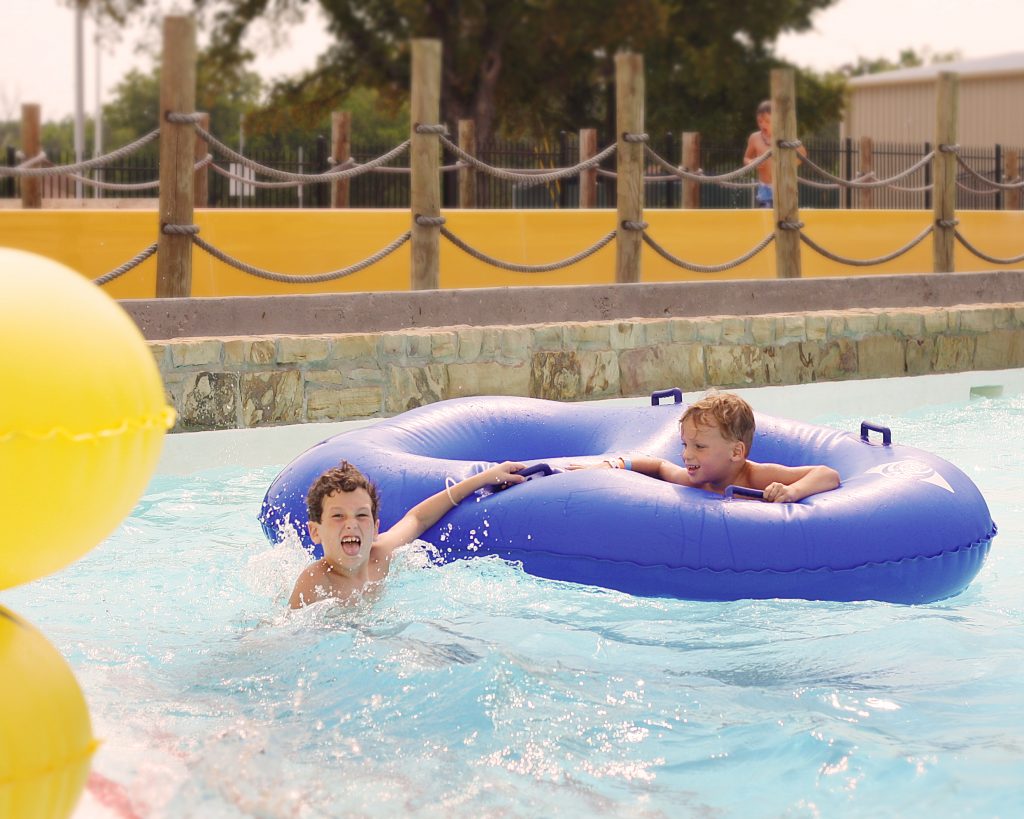 Remember I mentioned bringing in the big guns? I say that because my mother-in-law has a Masters in Ceramics. This sweet grandmother and I spent over 4 hours making Angry Birds themed cupcakes with fondant. It was maybe a bit more than we bargained for but our hard work paid off. The cupcakes looked amazing and then our 4 hours of work turned into 4 minutes of stuffing faces.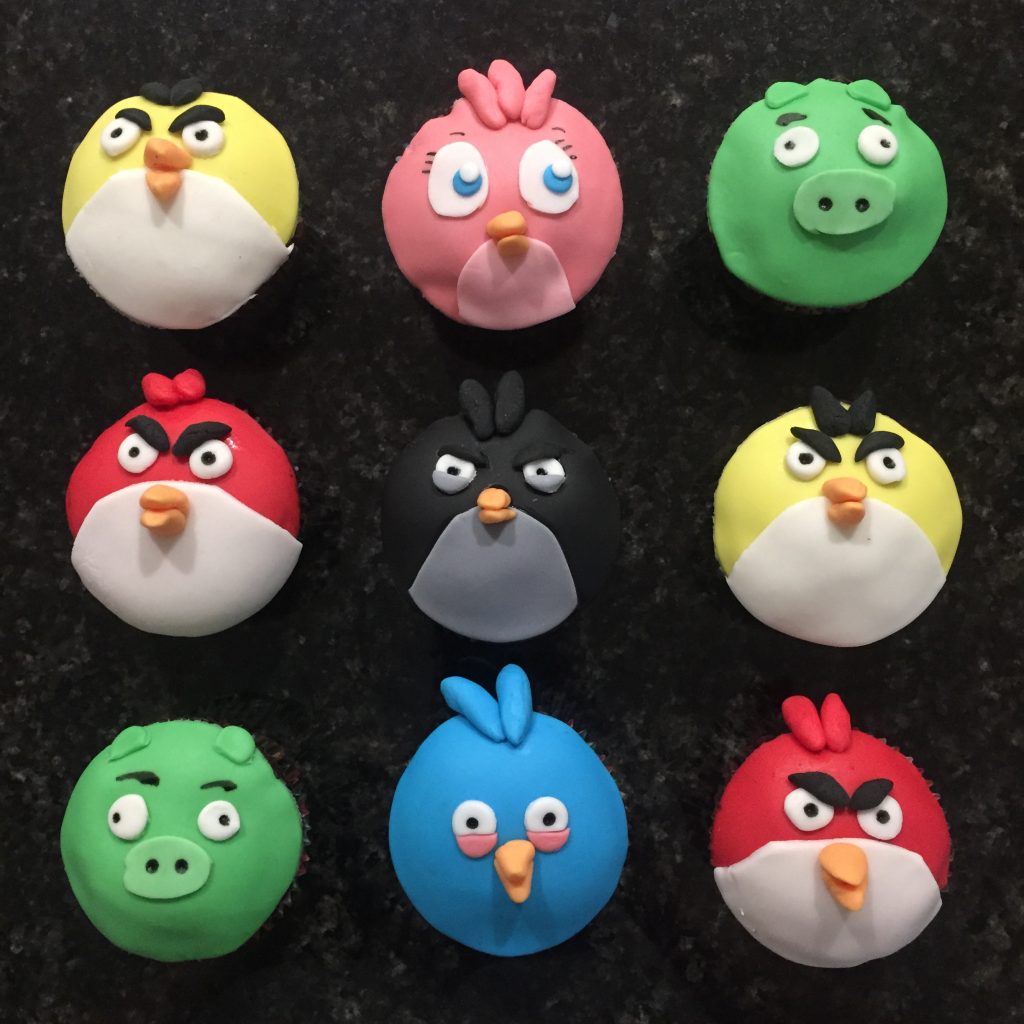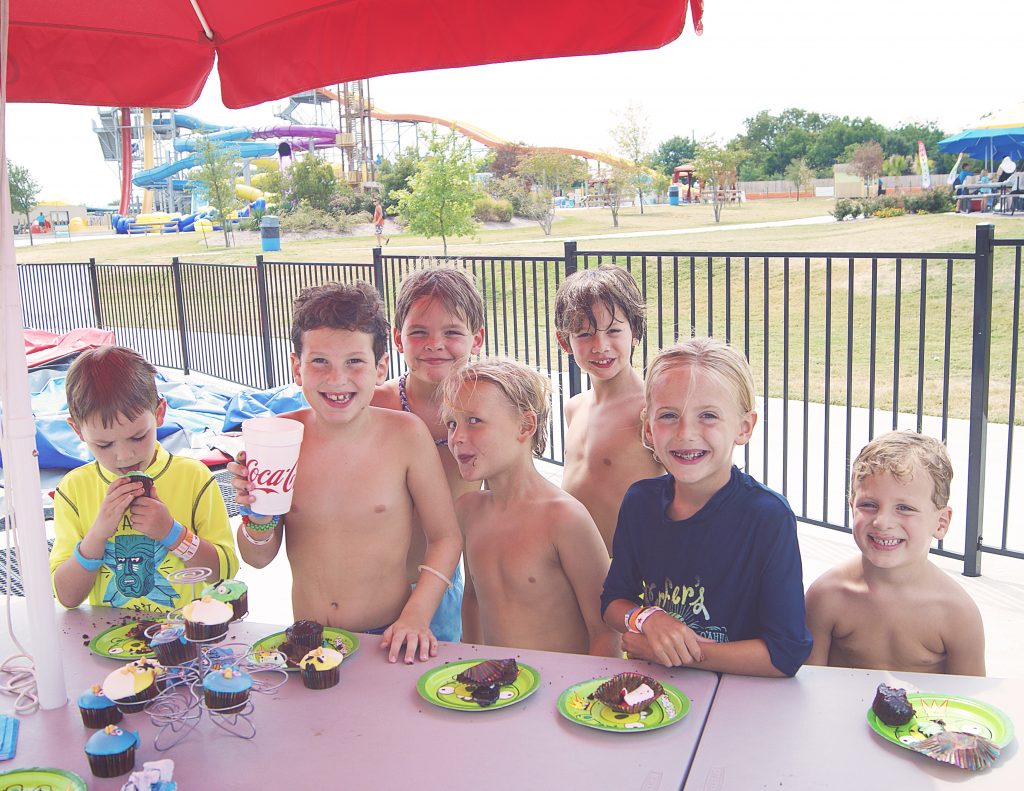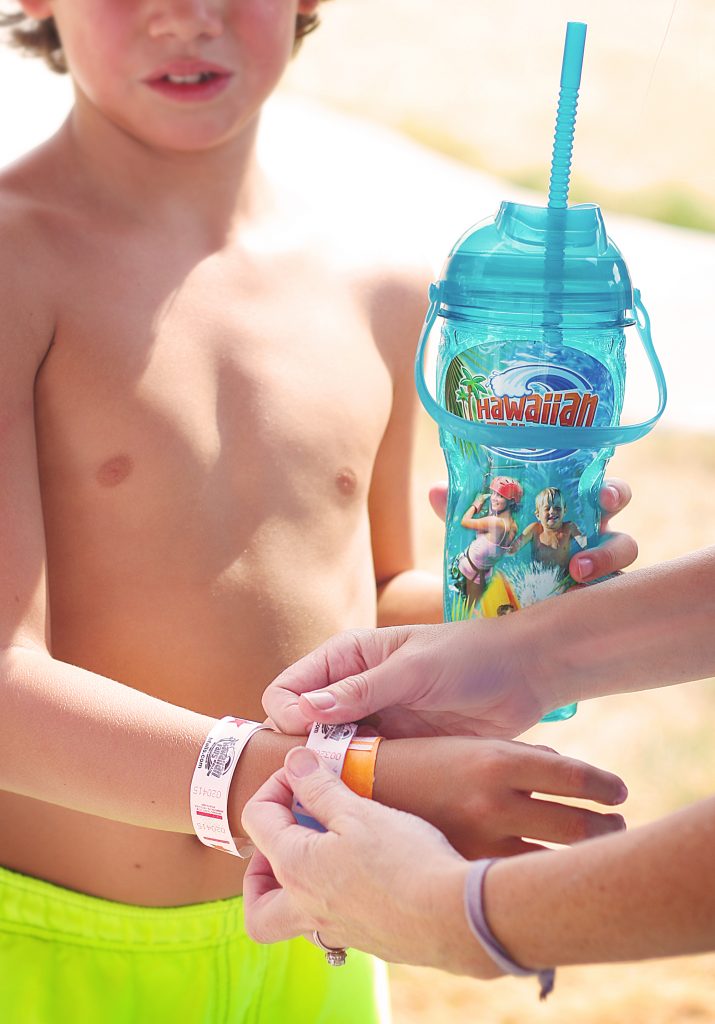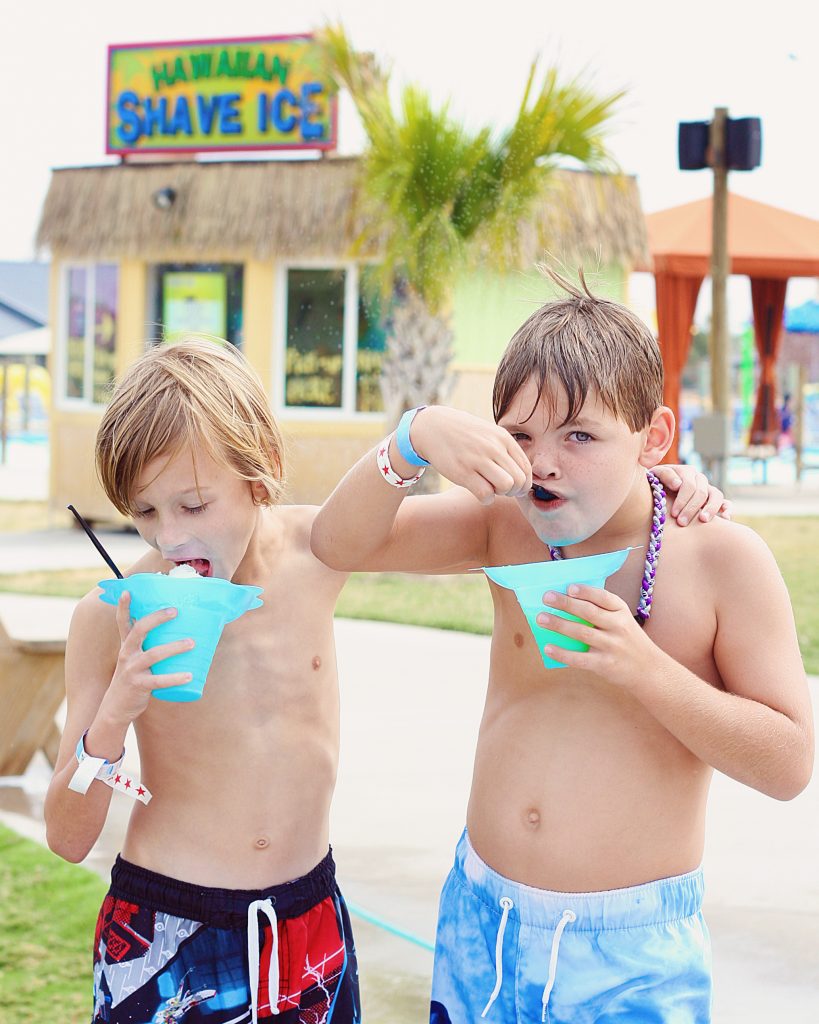 My husband is not easy to please. He's particular. In a good way. Maybe I should say discerning? I think he would approve of that word. So when he said he thinks we should get season passes next summer, I nearly fainted. I was thinking the exact same thing. Hawaiian Falls is a short drive from Tanglewood up 820N off of Clifford Street. The proximity is a big plus as is the variety of activities including their Adventure Park with climbing areas and zip lines.
Here's the exciting bit! Comment on the blog with your favorite birthday memory (either yours or your child's) and you are entered to win a Family 4 Pack of 2016 Season Passes. We'll announce the winner on Sunday night.
I did some investigating on their Facebook page, and it looks like they are having a Flash Sale this weekend with the lowest prices they will have for 2016 Season Passes. This would make a GREAT gift for your own family or for friends who love having adventures in their life.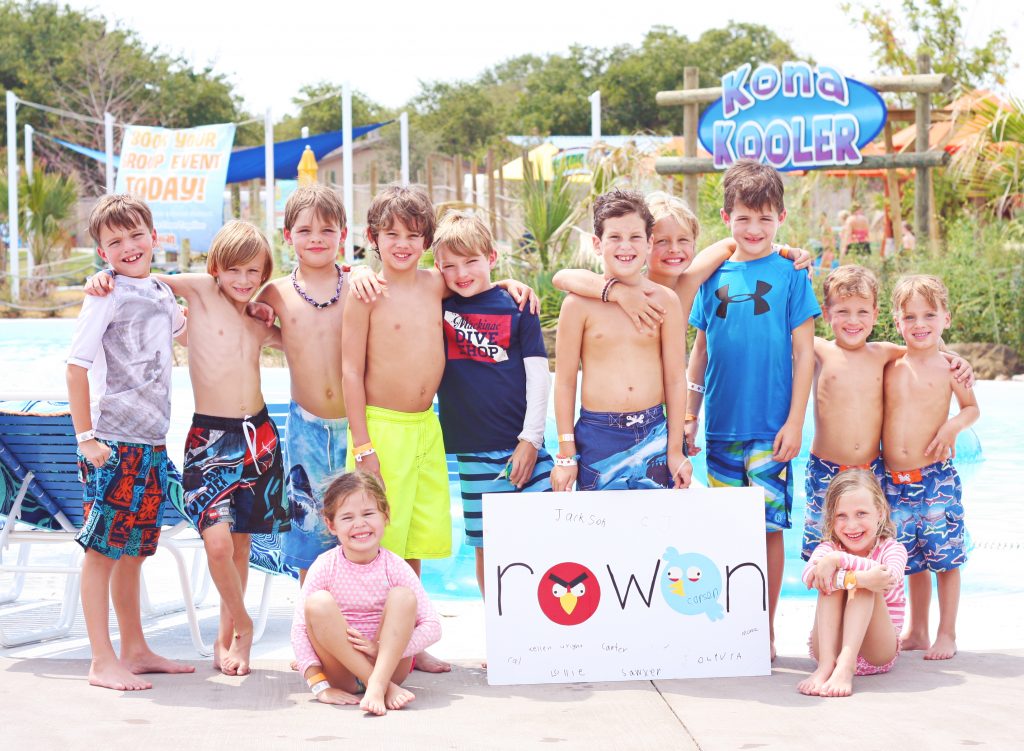 Mahalo, Hawaiian Falls! We will definitely be back.
Need a birthday party or family portrait photographer? Contact Shelby Walters shelbywaltersphoto@gmail.com or visit her Facebook Page for more info!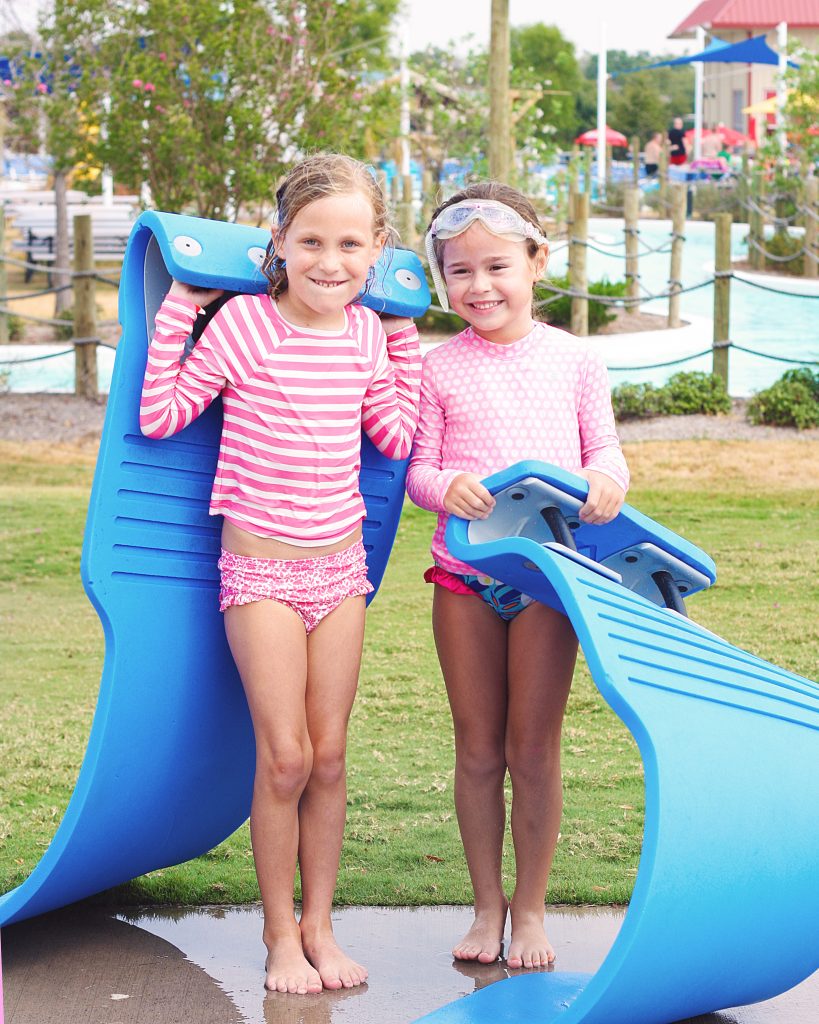 The contest is now over, Comment #19 won…See below, I have replied to that comment. Thank you all for entering, my favorite part is reading your answers!! xoxoxoxo