In Texas, our summer months are normally filled with backyard barbecues, family picnics, and simple, refreshing recipes.  I don't know about you, but this heat makes slaving over a hot stove even more unappealing than usual.  That's why I compiled three easy and fresh salad recipes to help you beat the heat.  You're going to want to give these a try.
Broccoli Apple Salad
Serves 6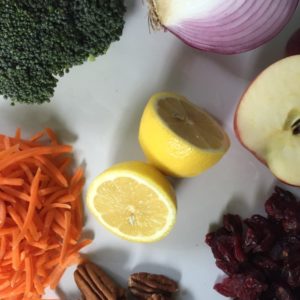 2 medium heads of fresh broccoli florets (chopped)
½ c carrots (shredded)
¼ c purple onion (diced)
2 gala apples (diced)
½ c pecans (whole)
½ c dried cranberries
Dressing:
1 c light mayo
Juice of 1 lemon
1 tablespoon sugar
Salt and pepper to taste
Chop and dice veggies and fruit as indicated above.  Whisk dressing ingredients together.  You can lighten it up more by substituting half mayo for ½ c plain, light Greek yogurt.  Dress salad just before serving.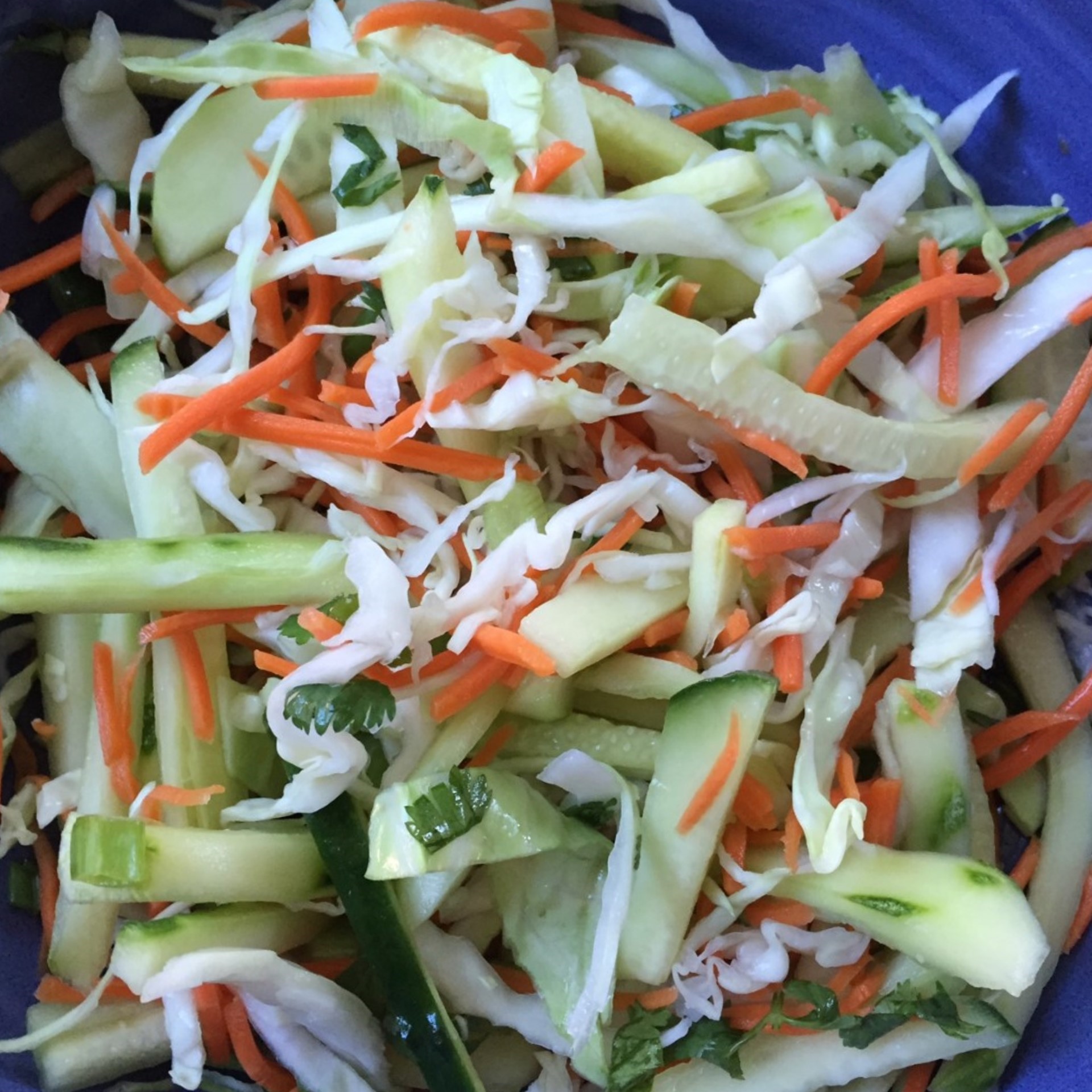 Easy Asian Slaw
Serves 6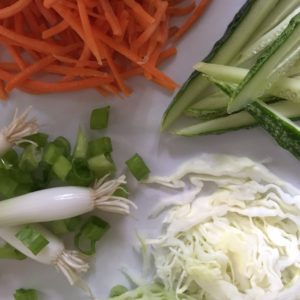 ½ cabbage (shredded)
1 c carrots (shredded)
2 large cucumbers (julienned)
1 large green onion (diced)
small handful of cilantro (chopped)
1 tablespoon sesame seeds
Dressing:
4 tablespoons rice vinegar
3 tablespoons honey
1 tsp sesame oil
juice of 1 lime
Salt to taste
Shred or slice veggies as indicated above.  Whisk dressing ingredients together.  Dress salad in advance and serve very cold.  The dressing will saturate the vegetables (which I love).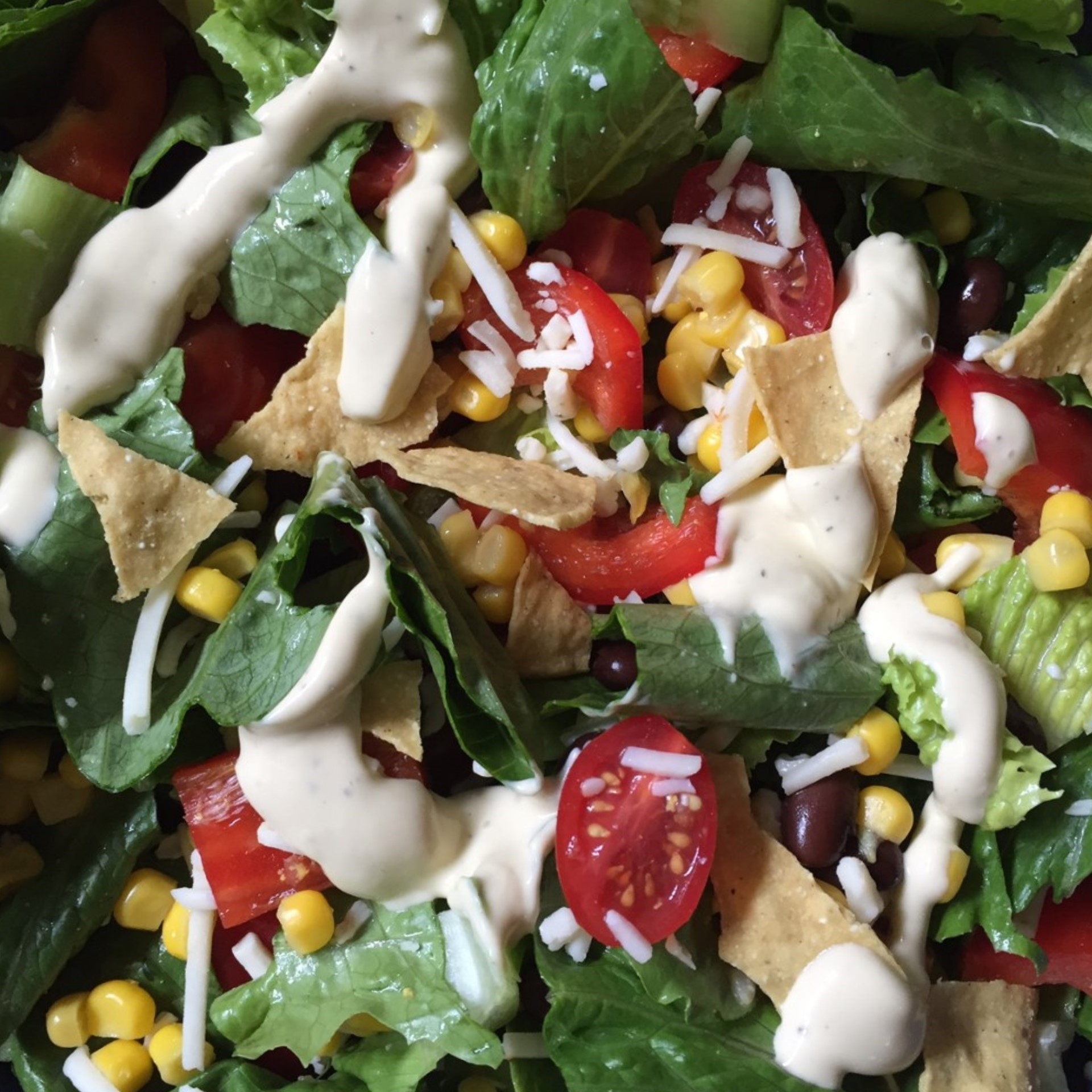 Avocado Ranch Southwestern Salad
Serves 6-8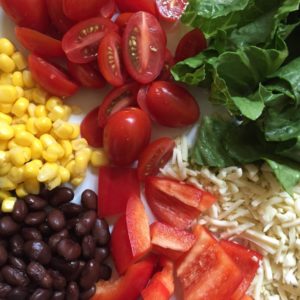 1 head romaine lettuce (chopped)
1 can sweet corn (drained and rinsed)
1 can black beans (drained and rinsed)
1 c grape tomatoes (halved)
½ c pepper jack cheese (shredded)
1 red bell pepper (diced)
tortilla strips or crumbled chips
Dressing:
1 medium avocado
1 c plain Greek yogurt
juice of 1 lime
1 clove of garlic
2 tsp fresh chives
2 tablespoons fresh parsley
½ tsp dried dill
½ tsp onion powder
Salt and pepper to taste
4-6 tablespoons of milk
Combine veggies and cheese together.  To prepare the dressing, blend all the dressing ingredients in a food processor EXCEPT milk.  Once everything is well blended, add the milk one tablespoon at a time until you get desired consistency.  Dress salad just before serving and garnish the top with tortilla strips or crushed chips.
We hope you get a chance to enjoy these salad recipes soon with family and friends.  Happy eating!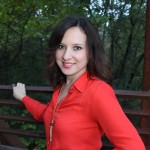 Christy Ortiz is a Fort Worth native and proud to say so.   She earned her bachelor's degree from UT Arlington in Interdisciplinary Studies.  She taught for FWISD for eight busy years before switching gears and staying home with her two small children.  Her hobbies are interior decorating for friends, photography, and flying kites with her kids.  Her South American roots and love for the Spanish language and Latin cultures add to the diverse voices of our group.