To my mind, September is the cruelest month in Texas. It's SEPTEMBER, people. It's FALL. It's supposed to be cool and crisp, with leaves turning and the scent of wood smoke in the air. But not here. Here, it's hot and muggy, with ozone alerts and watering restrictions. Fortunately for us, Central Market can help. It's Apple Festival time! From September 20 through October 3, Central Market is chock-full of apple-y goodness. To help celebrate, I've come up with some apple recipes that are sure to make you feel like fall has arrived… just as long as you crank up the air conditioning while you are eating them!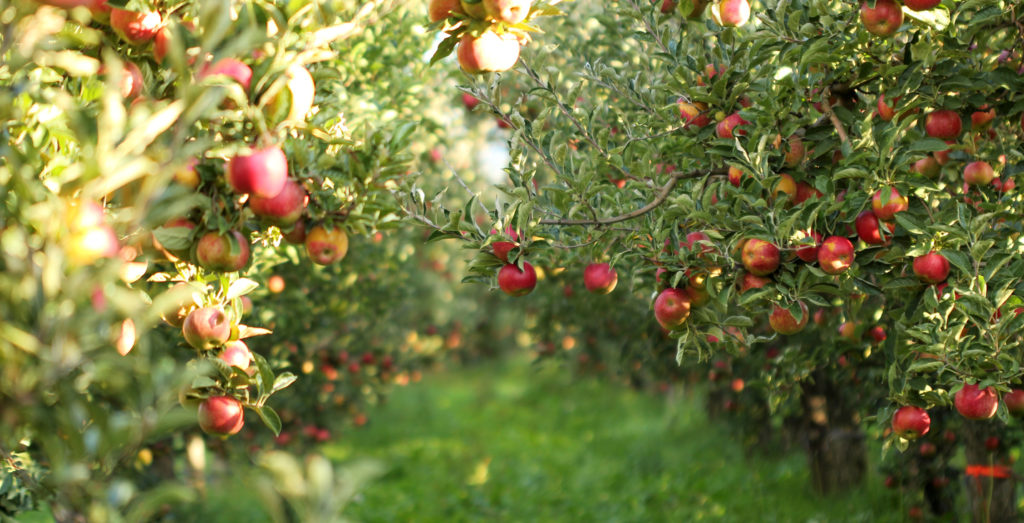 Apple and Celery Root Salad
Celery root, or celeriac, is a woefully neglected vegetable. While it is not pretty, it is quite delicious and pairs beautifully with tart apples in this wonderful salad.
Ingredients
• 2 celery roots (look for firm roots with no soft spots), peeled and julienned either with a mandoline or a sharp knife
• 1 large or 2 small mildly tart apples (look for Braeburn, Cameos, or Cripps Pink), cored and julienned either with a mandoline or a sharp knife
• Juice of 1 lemon
• ½ bunch flat leaf parsley, chopped
• Handful toasted pecan halves (optional)
• 2 tablespoons whole-grained mustard
• 3 tablespoons apple cider vinegar
• 1 small shallot, minced
• 1 teaspoon dried tarragon
• Salt and pepper to taste
• ½ cup extra-virgin olive oil
Directions
Toss the celery root and apple juliennes with the lemon juice and flat leaf parsley in a large, non-reactive bowl.
In glass jar with a tight lid, combine the whole-grained mustard, apple cider vinegar, minced shallot, dried tarragon, and salt and pepper, shaking to combine and to melt the salt. Add the extra-virgin olive oil, and shake to combine.
Toss the celery root and apples with just enough vinaigrette to moisten. (The leftover vinaigrette will keep for up to a week in the refrigerator and is wonderful on an arugula salad.) Toss in the toasted pecans if using.
Serves 4 as a side or top with grilled chicken, pork, or fish as an entrée for 2.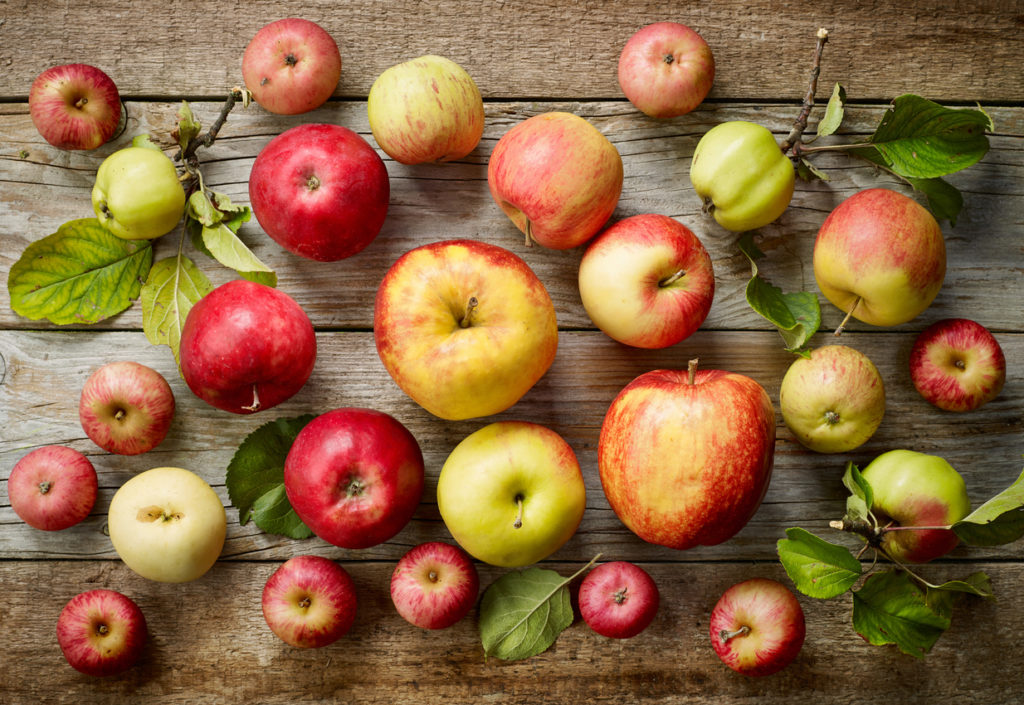 Apple Cider Brine for Pork or Poultry
If you haven't started brining your pork and poultry, you need to try this! Brines add so much flavor and juiciness to meats that you will never again grill or roast without first brining.
Ingredients
• 2 cups cold water
• 1 cup kosher salt – please use kosher salt for this as table salt will leave a funny taste
• 1 packed cup light brown sugar
• 2 to 3 sprigs fresh sage
• 2 to 3 springs fresh rosemary
• 4 bay leaves
• 1 teaspoon whole black peppercorns
• 4 cups unfiltered apple cider
• 1 orange
• 2 cups ice cubes
Directions
In a large pan or pot over medium-high heat, bring the water, salt, light brown sugar, sage, rosemary, bay leaves, and peppercorns to a boil. Stir occasionally for 3 to 5 minutes, then remove from the heat. Add the apple cider, squeeze the orange and throw in the squeezed fruit, and the ice cubes and stir until the ice cubes have melted.
Place the meat in a large (and I mean large!) non-reactive container or a 2-gallon zippered plastic bag and cover with the brine. Brine chicken breasts for about 6 hours, duck breasts for about 8 hours, and pork chops can go for up to 12 hours. If you want to use this brine for a whole turkey, double the recipe and brine that baby for up to 12 hours. Before cooking, remove the meat from the brine and dry with paper towels. Discard the brine after use.
This make approximately 2 quarts of brine, enough for 6 to 8 pork chops, 6 chicken breasts, or 8 duck breasts.
Apple Dumplings for a Gang
Sorry! Couldn't resist!
Ingredients
• 2 sheets frozen puff pastry, thawed and rolled into 12-inch squares
• 8 small baking apples, such as Cortlands, Winesaps, or Jonathans, peeled and cored
• ½ packed cup dark brown sugar
• ¼ cup raisins, dried cranberries, or (my favorite) dried cherries
• ¼ teaspoon cinnamon
• ¼ teaspoon ground cloves
• ¼ teaspoon ground ginger
• Zest and juice of 1 lemon
• 8 thin pats of butter, plus 2 tablespoons
• Confectioners' sugar for dusting
Directions
Preheat the oven to 375°. Cut the sheets of puff pastry into four quarters each. Combine the brown sugar, raisins/cranberries/cherries, cinnamon, cloves, ginger, and the lemon zest and juice in a small bowl. Place an apple in the center of a square of puff pastry and fill the cored-out hollow with the brown sugar mixture. Top each apple with a pat of butter and bring the corners of the puff pastry up and over the apple, sealing the edges together, so you form a dumpling. Melt the remaining two tablespoons of butter and brush over the pastry.
Bake for about 30 minutes, or until the puff pastry is golden brown. Remove from the oven and let sit for at least 10 minutes before serving – the inside is molten! Serve with your favorite vanilla ice cream and sift some confectioners' sugar over the top. Any leftovers are great the next morning for breakfast!
Makes 8 dumplings.
So there you have it. Three recipes which celebrate all things apple. And remember, if you're not in the mood to cook, Central Market has apple goodies throughout the store. Bring home a smoked gouda and apple quiche or a smoked apple-spiced rotisserie chicken! Even though it doesn't feel like fall, you can still pretend it is with all of the apple delights available at Central Market through October 3!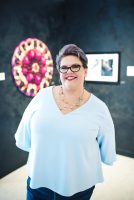 Lee Virden is a jack of all trades, master of none. She has been a bank teller, a chef and caterer (both in restaurants and in private service), a bookkeeper, a trainer, a legal assistant, and a writer. She is a proud graduate of the University of the South with a degree in Early European History. (She planned to be a professor but realized in the nick of time that professors have homework, which she never did when she was a student, so what made her think that she would do it as a professor?) While she has not used her degree in her, er, varied employment history, she is fabulous at cocktail parties. Most importantly, Lee is the proud mother of two absolutely amazing girls, to whom she refers in social media as the Girlchildren.