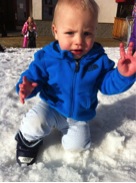 Ski season has started, and I am so excited! We won't be able to go this year until Spring Break, and I cannot wait! Ski lift pictures have already been seen on Facebook posts, and I can't imagine living in a location where you can ski on any given day.
There are so many amazing places to go! How do you choose? Where is the best place to go skiing? There is no right answer to this question. Everyone has a different preference. The answer is that they are all good for different reasons. Are you and your children just beginners? Do you want an easy to get to location? Do you want a laid back atmosphere that's also family friendly? Let me tell you about 3 totally different ski locations we have experienced, and I'll give you the details on each.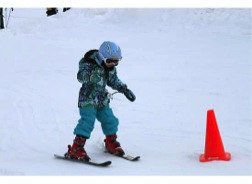 We began our family ski trips in Taos, New Mexico. The kids had their first lessons here. The ski school is superb, and I loved the ladies in the nursery. When my 2-year-old was almost three, he had to go to the nursery, but they accommodated his desire to ski by giving him a mini-lesson on a daily basis.
Après ski, we like to hangout at the Saint Bernard if it's a nice day and watch the remaining skiers come down off the mountain, or we grab a tube and have some more fun tubing down the mountain! Taos is very laid back- there aren't many restaurants on the mountain. It's usually quiet at night, so if you are looking for a ski destination with a lot going on, this may not be the right place for you! If you've never skied before, Taos can be intimidating; however, if you learn to ski Taos, you can ski anywhere.
When choosing lodging here, you can stay on the mountain, which I recommend if you want the convenience of ski in/ski out, or if some of your group does not ski, you can stay in town, and the skiers can make the 30 minute drive up the mountain when they want to go. For those that don't want to ski, there is a square in the middle of town that has shops and restaurants. Even the little ones will have fun exploring the town with you!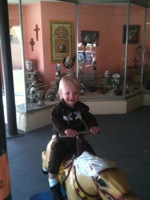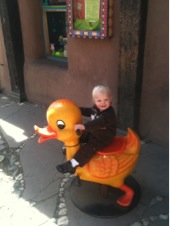 There are several different ways to get to Taos from Fort Worth.   We have driven the entire 10 hour drive in one day and we have broken it up into a 2 day drive. We have flown to Santa Fe and rented a car to drive 1 and 1/2 hours to Taos.   We have also flown to Albuquerque and rented a car to make the 2 hour drive to Taos.  You can do any of the above options, depending on your budget and preference of travel.
For those of you who live in Texas, you don't realize how lucky you are being so close to the Rocky Mountains. I had no idea until I lived in Rhode Island, and we skied in Bretton Woods, New Hampshire. Not only are the mountains smaller, the conditions are so much colder that the snow quickly turns to ice. There are so many people and so few main lifts that the lift lines were the longest I have ever seen in my whole life. At times the wait in the freezing cold could have been close to an hour, and you would ride the lift up, ski one run and be back down at the bottom of the mountain again. One benefit of skiing here is Chutters, a candy shop at the top of the mountain.

We stayed at the Omni Mount Washington Hotel. The resort was breathtaking! The old grandeur of the whole resort is something you have to experience to believe. I wish my photos were better. It was built in 1902 and they still use the elevator that has to be operated by a person! They have a game room, an indoor swimming pool, plus tons of activities for the kids. I highly recommend going if you are ever in the area, just not for the skiing, especially if you've already been spoiled by the Rocky Mountains! Everything was kid friendly, and we were so thankful to have a skiing option close to home that it was definitely better than nothing. It's so true though, "You don't know what you've got until it's gone," and I have a newfound appreciation for the Rockies. This is also supposed to be an ideal place to view the beautiful New England fall foliage.
As much as I love Taos, Beaver Creek, Colorado, is my absolute all time favorite for our family! We probably won't go anywhere else again. They have thought of every aspect of skiing, what different children need, and they provide that service! It isn't simply the chefs handing out fresh cookies at the same time everyday after ski school, or the badges one of my sons strives to earn. It's thinking about the girls and providing an all girls' class called Ski Girls Rock.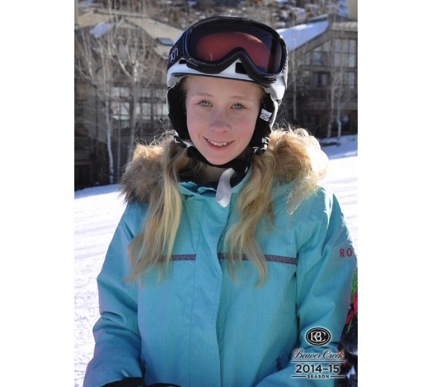 These fun classes were created by Lindsey Vonn, an Olympic Skier to teach and build confidence in girls from the ages of 7-12. Not only do the female instructors teach technique, but they also focus on building confidence through developing friendships, teamwork, and social skills. These classes have been so popular here that other ski resorts are offering them now too. The Beaver Creek ski school also offers smaller group lessons for the kids that need more one-on-one time so parents don't have to pay for private lessons. The kids love Ripperoo, a skiing dog mascot who encourages children who may be afraid. The kids can visit Ripperoo's doghouse on the mountain and can ski with him occasionally too! There's also a gold mine on the mountain that the children can ski through.   Sometimes, they will even find treasure!
The town of Beaver Creek has a European feel to it. There is an outdoor ice rink surrounded by shops and multiple restaurants with outdoor seating. Our favorite was the gelato shop; Rimini and we loved Blue Moose Pizza for lunch.
Beaver Creek makes it easy to get to the ski slopes by escalator. This is so much easier than stairs, especially if you are wearing your ski boots! I was blown away by all the attention to detail.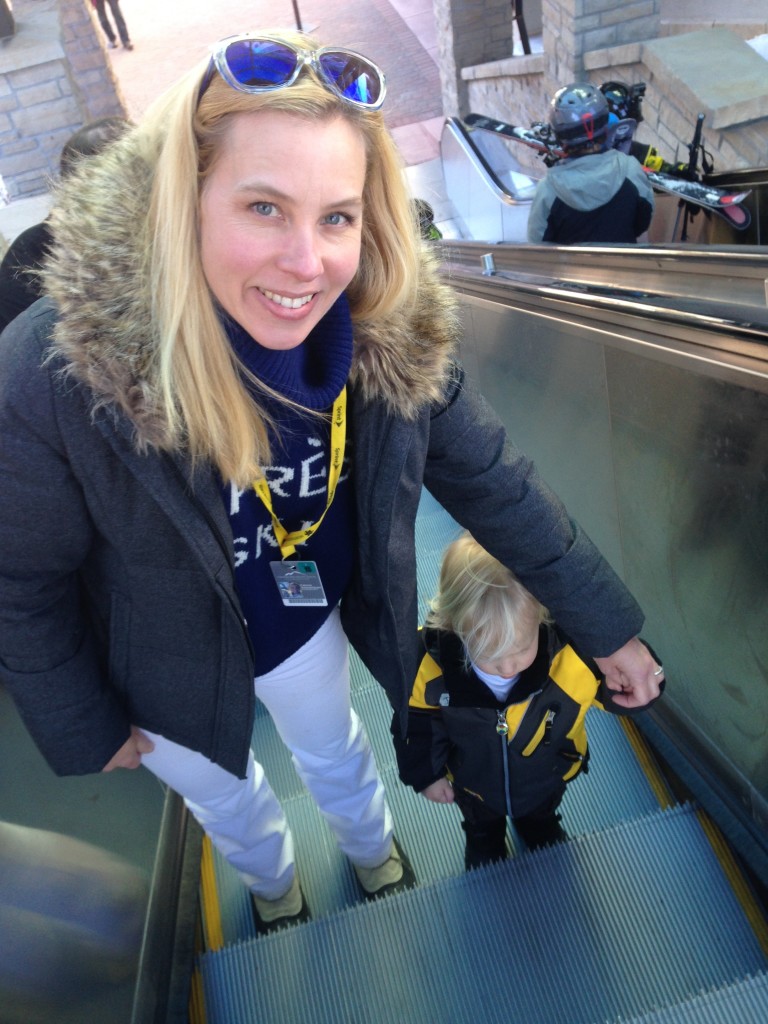 While the kids are having fun, the parents can too! The mountain is huge with Beaver Creek, Bachelor Gulch, and Arrowhead Mountains all connected. Vail Mountain, which is a short 15 minutes away, is included in your lift ticket. You can ski and shop and eat there as well!
There are options getting to Beaver Creek. You can drive from Fort Worth. I'd personally break it up into 2 days, but you can probably do it in one. You can fly to Denver and rent a car. It's about a 2-hour drive from the Denver airport, or you can fly into Vail. It's more expensive, but occasionally American Airlines will offer these flights on sale.
We are so lucky to have so many amazing ski resorts! Growing up, I've skied Keystone (which I love too), Breckenridge (I learned to ski here), Crested Butte (fun middle school trip with friends), Taos, and Winter Park. There's also Telluride, Aspen, Snowmass, Jackson Hole, Whistler, the list goes on and on… I can't imagine a bad ski vacation at any of these places.   It's all in your attitude and finding the unique greatness of the area you are in. Yes, New Hampshire wasn't the best skiing, but I have some pretty amazing family memories from there that are unforgettable! Whether you choose the laid back feel of skiing in New Mexico, the historical New England adventure, or the Colorado slopes with more of the action, enjoy it! It will be awesome! I hope my traveling experiences help you plan yours. I wish you luck and safe travels!
An area I've never skied before is Utah. My co-writer, Kristen McDonald lived there and has some great recommendations. Please read her upcoming article on Tanglewoodmoms.com!
---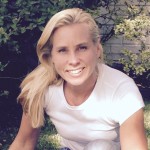 Tricia Schniederjan is a Fort Worth girl born and raised, Tricia is a runner, scuba diver, snow and water skier, hiker and kayaker.  Her love of exploring has taken her on many adventures with her 5 children which has led to her becoming an expert at traveling with children. She is a UT Austin graduate, an optimist, peace keeper and enjoyer of life.