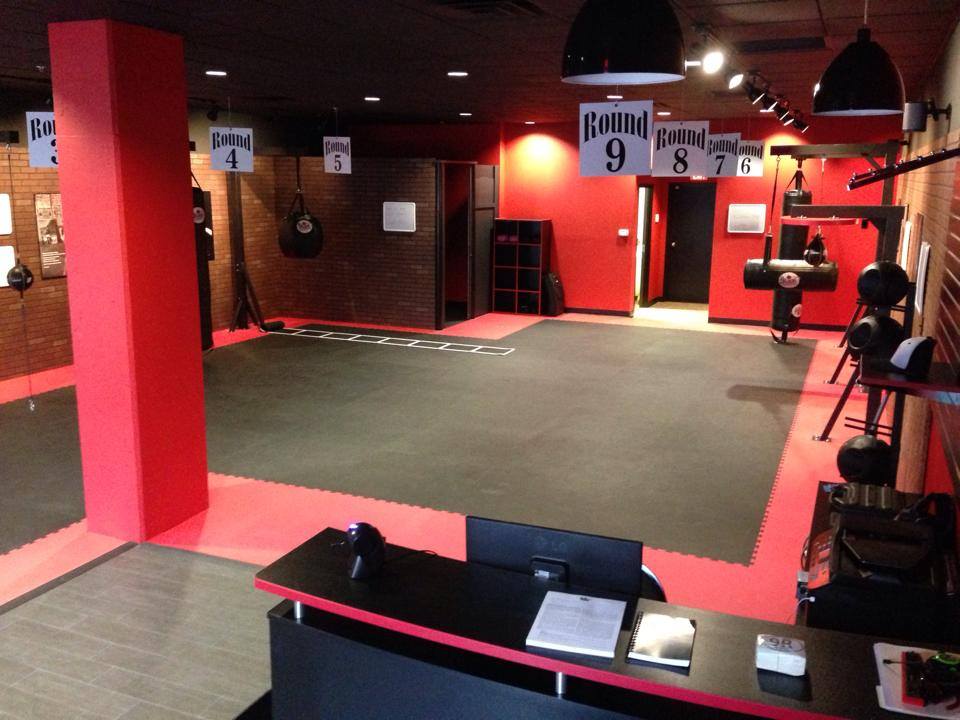 One of the most common excuses I hear when I ask people why they don't work out, is, "I don't have time!"  I get it. I'm busy, too.  We wake up to the list of "to-dos" running through our brains, knowing full well that we probably won't get it ALL done, but we're sure going to give it a go!  So we slip into our active wear in hopes that somewhere in our day, we will make it to the gym, yoga studio, spin class, whatever your chosen method of fitness is, and check that box as DONE.  Unfortunately, many of us may end up at the end of the day, still wearing that fabulous LuLu outfit but having done nothing to put that outfit to the test!
Well, ladies and gentlemen, I have a workout for you to try!  I was able to experience my first ever 9Round workout.  Let me start by saying this: you have time!  This 30-minute kickboxing circuit will quickly get your heart pumping, work all areas of your body, and leave you feeling like you just found your inner Rocky!!  The best part, in my humble opinion, is that you can show up anytime the studio is open and start your workout.  There are no class times and no waiting!  Can't get there until 10:06 am? No problem.  Walk in, set your personal items down, and your workout begins!
When I entered the studio, I was warmly greeted by franchise owners Sky and Jean Morris, who have been operating this particular location in Fort Worth for approximately 1 1/2 years. I loved the dim lighting and set up of the 9 different circuits.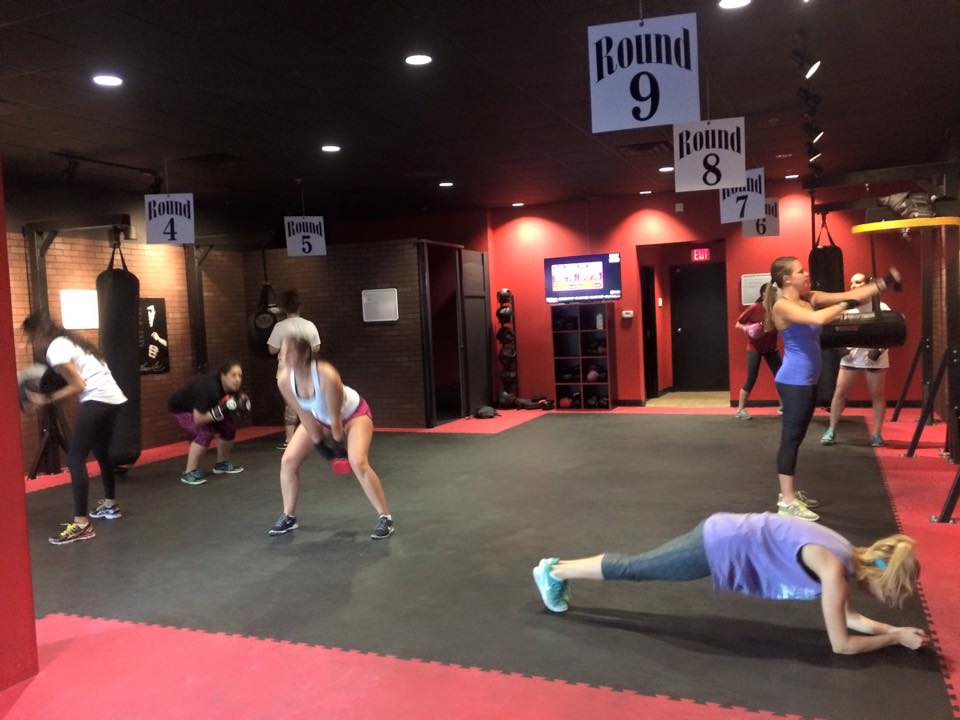 It has a boxer-in-training/garage kind of vibe, which made me feel tough, just by merely being there. The atmosphere was clean, and I could tell the equipment was well-maintained.  Jean gave me the lowdown of what to expect once the workout began.
Every day, the exercises in each station change, so you're always working different muscle groups and taking your fitness to the next level. My particular workout on this day included lots of punching (which I LOVED), push-ups, squats, burpees, and sit-ups. There is a timer on the wall set up kind of like a stoplight.  The first light is green and lets you know your workout when each round has begun. The green light stays lit for 2 1/2 minutes. Then the yellow light has a buzzer to let you know that you have 30 seconds left to complete that circuit.  When the red light buzzes on, it's time to switch stations.  I must say, there were many moments where I felt 2 1/2 minutes seemed VERY LONG!!!  Each exercise is a challenge and pushes you hard, not to mention you have 2 or 3 trainers walking around the room pushing you and encouraging you to keep going and to push yourself even harder.  After each round, there is a short exercise you do while the trainer instructs you on the next circuit in order to keep your heart rate up and running.  Green light buzzes to start again, and you're on to the next round!  For those of you with short-term memory loss issues – like myself – there is a dry-erase board at each round to remind you of what the trainer just showed you, including the movement you are supposed to do and repetitions.  Also, because I'm the type that loves music for motivation, I was thrilled that they have just what you need to fuel your 30-minute sweat-fest!
As I finished my final round, the staff cheered and congratulated me, even though at this point, I had rolled over onto my side in the fetal position out of sheer exhaustion! No lie – it kicked my butt.  I must also mention, I'm one who sweats profusely.  Like, not that attractive, smoldering type of sweat but SWEAT.  Evidently there is always a staff member cleaning up each circuit for the next person, which I certainly appreciated! They followed me around a lot.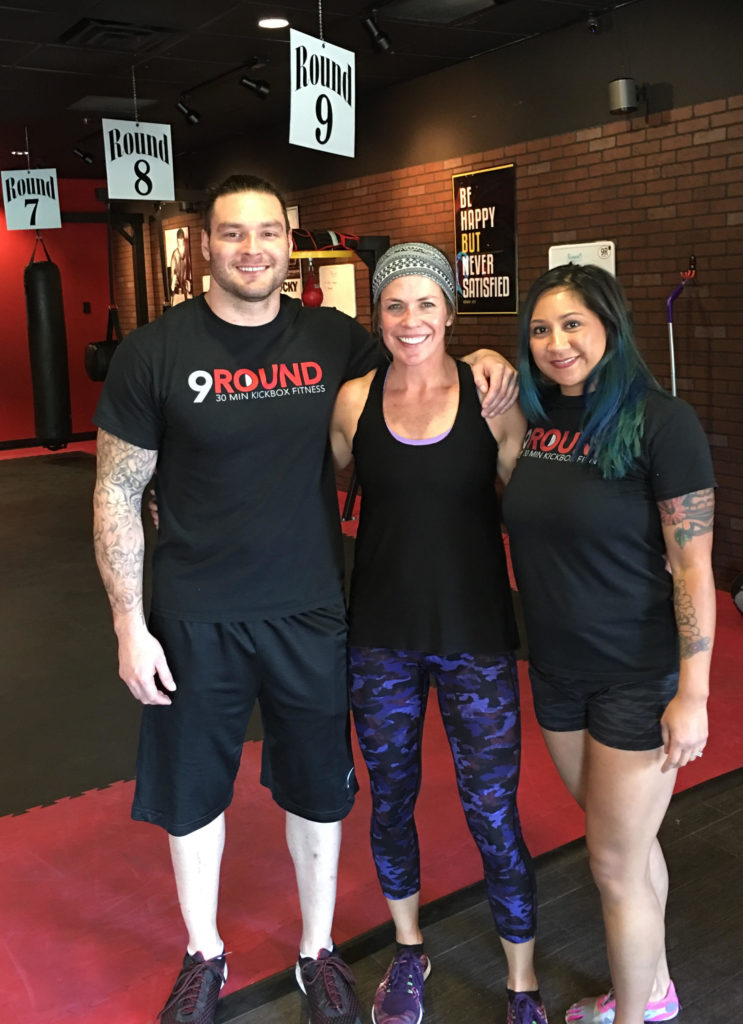 I had a chance to sit down with Sky and Jean and hear their heart and passion for why they decided to embark on this fitness endeavor.  The common theme between the two of them that I heard was "lifestyle change."  They wanted to help their members realize that doing the workouts was not merely just a check-off in the list of "to-dos" for the day, but an integrated process of exercise and diet, which is why they also offer a virtual nutrition coach that's accessible online when you buy a membership.  I thought this aspect of the membership was fabulous because people often start an exercise regimen and seldom realize that exercise is just about 20% of getting your body where you want it to be physically. The other 80% is what you eat.  Yes, I certainly wish it were the other way around, too! For people who need help with recipe ideas and have questions regarding nutrition and exercise while they get started on this lifestyle change, this online tool is wonderful.
In addition to all of these amazing benefits, 9 Round offers an amazing referral program.  For every person a member recruits, that member receives a free month!  Got 7 friends that decide to sign up?  You get 7 months of 9 Round FREE!  You can try it out for free on your first visit, then check out their membership categories and see what works best for you.
Lastly, there's another perk for you moms and dads!  While they do not have childcare available, they will allow parents to bring in a stroller for their baby or car carrier, while they do the workout.  Kids 10 years or older are also allowed to participate with a parent, but the parent must sign waiver beforehand.
You guys, you have the time. You just have to make the decision that it is important enough to squeeze it in.  I saw a quote one time that said, "Think of your workouts as important meetings you've scheduled with yourself.  Bosses don't cancel."  As much time as we spend surfing the internet, perusing Pinterest or Instagram these days? We can certainly replace 30 minutes of social media with 30 minutes working out, and 9Round can help!
9Round is located at 3049 Greene Avenue by TCU. They are open Monday through Saturday, and their phone number is (817) 921-0502. Visit their website for your first free visit.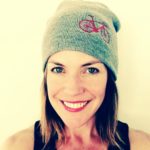 Jennifer Kieta is a native Texan, born and raised in Houston. She graduated from Texas Tech University and has lived in Fort Worth since 1996.  Jennifer worked as a Child Life Specialist at Cook Children's Medical Center for 9 years before becoming a full-time mommy to her two daughters. She currently serves as a worship leader alongside her husband at Christ Chapel Bible Church.  In the fall of 2014, Jennifer started training and soon became a spin instructor for Zyn22, a boutique spin studio here in Fort Worth.  Her love of and belief in taking care of your mind, soul, and body has always been a priority, and she looks forward to sharing that love with her community!