I know it seems early, but it's coming.  The holidays will be here before you know it.  There is so much going on, and I know you will be busy, so I put together some incredible holiday experiences for you to consider for your families. They get started soon, so check out our holiday guide and mark your calendar so that you don't miss an amazing opportunity!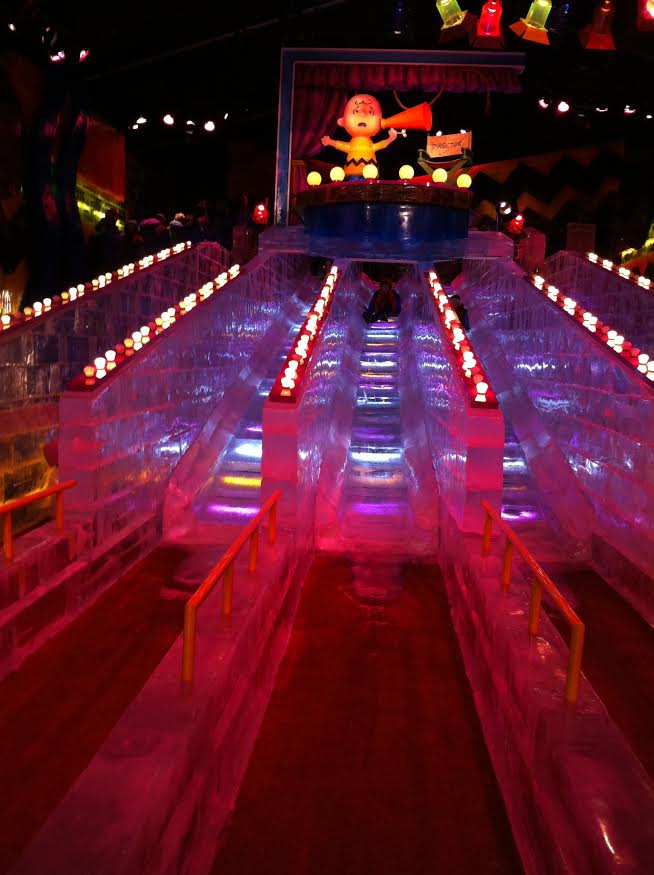 First of all, if you and your family have not been to the Gaylord Texan at Christmas time I highly recommend it.  No overnight stay is necessary to experience the Lone Star Christmas at the Gaylord.  You can go for the day and see all the amazing things they have going on.  First of all, the whole hotel is decorated beautifully.  But they also have an incredible, internationally famous hand-carved ice sculpture display.  This year the theme is Santa Claus is Comin' To Town!  This walk-through experience is something I take my kids to it every year, and they truly look forward to it.  They have slides made out of ice that are unforgettable plus snow tubing down real snow.   There's an outside ice skating rink, an Elf on the Shelf scavenger hunt, breakfast with Rudolph and his reindeer friends, photos with Santa, cookies and milk with Mrs. Claus… Wow, with all of this going on, you will want to stay the night, so you might as well make reservations!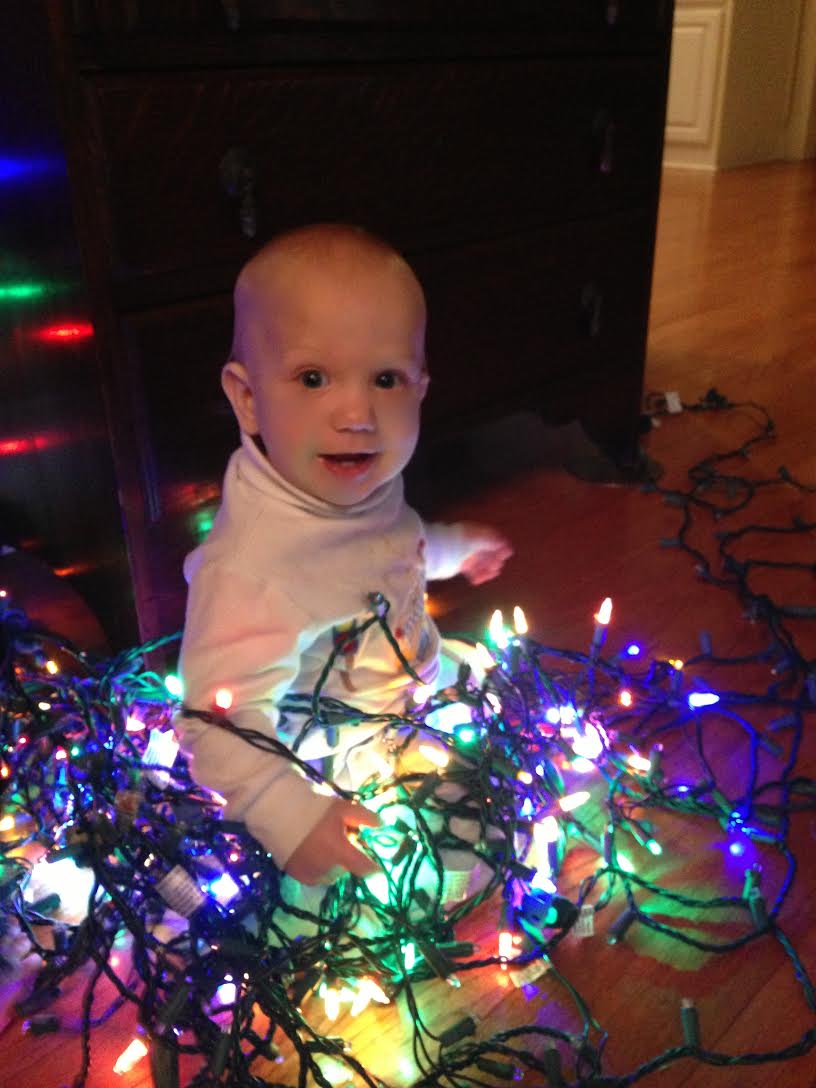 Everyone is always looking for the best place to drive around and look at Christmas lights.  Well, look no further. The Prairie Lights in Grand Prairie have created a fun, drive-through Christmas light viewing masterpiece.  But wait a second! What I really want to let you know about is that you can have a sneak peak of the lights by running through them.  Yes, they are holding a 5K completely surrounded by Christmas lights!  On Saturday, November 19, there will be the 3- mile run, and then on Sunday November 20, you can walk or stroll through the lights.  I have never heard of this and am super excited to try it out.  The run and walk have a limited registration, so if you are interested you can visit Prairie Lights to register.  If you do miss the chance to preview the lights, you can always drive through them.  This will be available November 24th– January 1st.   They will also have an indoor holiday laser show, a holiday walk-thru magic forest, and an opportunity to take pictures with Santa.   Click  Prairie Lights FAQ for more information.
Rudolph the Red-Nosed Reindeer will be showing at the Bass Hall on November 22 and 23.  This beloved TV classic has been brought to the stage and teaches children that what makes you different is what makes you special.  There are only 4 performances of this one, so don't delay! Tickets are available here.
Also at Bass Hall, Cirque Dreams Holidaze will have 3 performances on December 3 and 4.  It is a new Cirque show, plus a family holiday Broadway musical all in one.  Sounds spectacular! Tickets are available here.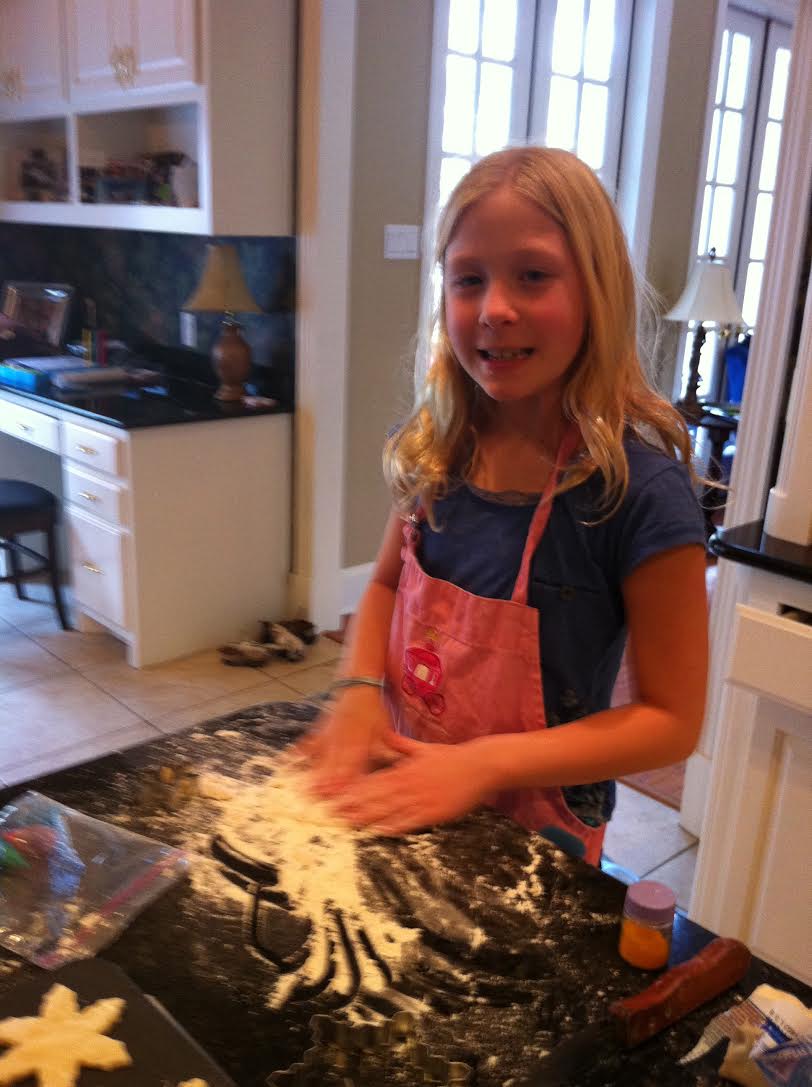 Does your family love to make Christmas cookies and gingerbread houses, but you'd prefer not to deal with the mess?  Central Market has a cooking classes for parents and kids to make Christmas cookies and decorate gingerbread houses, and you get to leave the mess and leftover ingredients there!  The first opportunity is Saturday, November 26, followed by Saturday, December 3 and Saturday, December 17. These classes are limited in size, so registration is required.  You can choose which class time works for you and register here.
The 2016 XTO Energy Fort Worth Parade of Lights is November 20, beginning at 6:00 p.m.  Over 100 floats are going to participate in this year's show! You can pay and reserve seats ahead of time, or you can walk up and watch for free.  The downtown area gets really congested beginning around 4 in the afternoon, so instead of trying to find a place to park, I'd suggest getting someone to drop you off or taking Uber!  More information on this year's parade can be found here.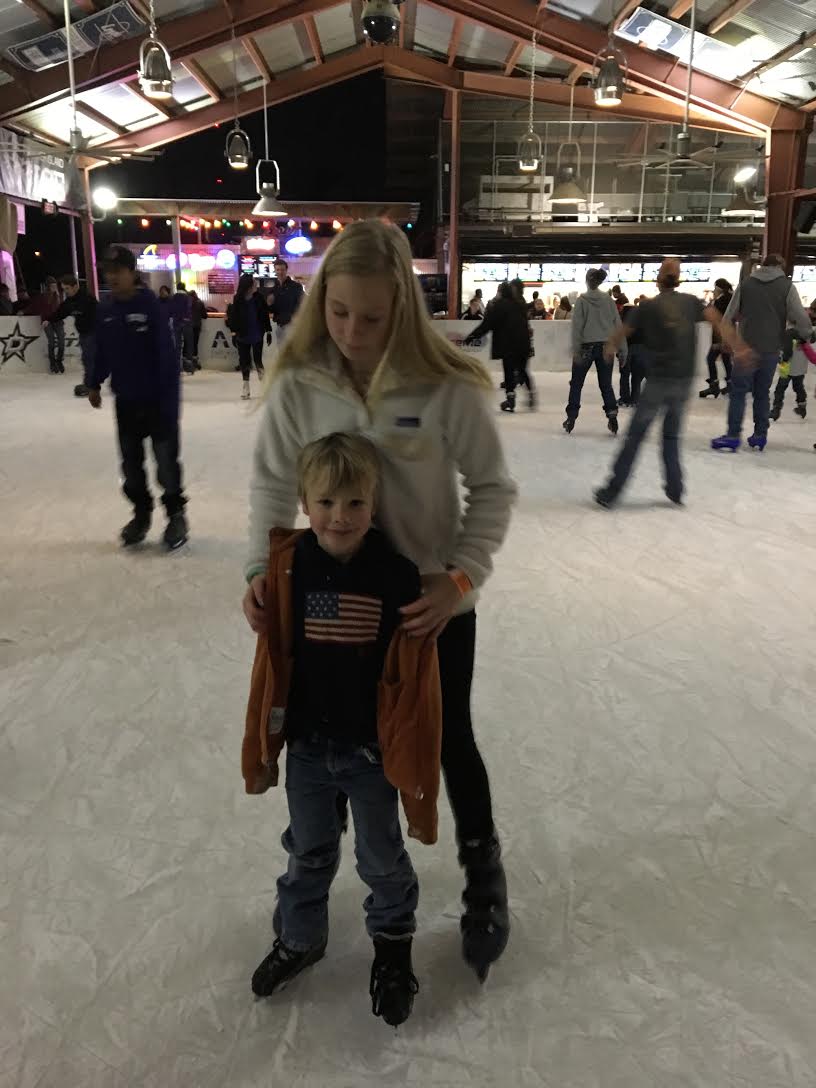 I would also love to recommend Panther Island Ice!  The outdoor ice skating rink will be back beginning November 18.  It is open 7 days a week including all holidays until January 16.  What a fun thing to do after eating a large Thanksgiving meal. I took my 5-year-old last year, and he enjoyed the double bladed skates that made it a little easier to get around.  My 4- and 2-year-old weren't ready last year, but everyone is different, and it's definitely worth a try.  The smallest regular skate size is a child's size 9. Panther Island Ice Hours and Prices are available here.
Finally, the best Santa in town in my opinion is at Sundance Square in front of our giant Fort Worth Christmas tree! However, if you don't want to have to stand in line, Neiman Marcus holds a fabulous Breakfast with Santa Claus on Saturday, December 10 or Saturday, December 17. Your children will get to visit with Old Saint Nick without the crowds and wait. Plus, they provide you with a professional quality photo to keep. Call 817-989- 4650 to make reservations! If the breakfast does not fit with your families schedule, Neiman Marcus is offering complimentary photos with Santa from 10:30- 12 noon on both of those days as well! There is also a fabulous event called Breakfast with St. NICUlas that supports the NICU nurses at Texas Health Resources Hospital.  I have not attended this one but have heard wonderful things, and it's for a great cause.  This year, it will be held on December 10.
I know it's not even Thanksgiving yet, but if you plan ahead, hopefully your holidays will be less stressful and more enjoyable! Y'all have a Happy Holiday.  Have fun and stay safe everybody!
(And because it's just not the holidays without a picture of Santa holding a crying child, I leave you with this!)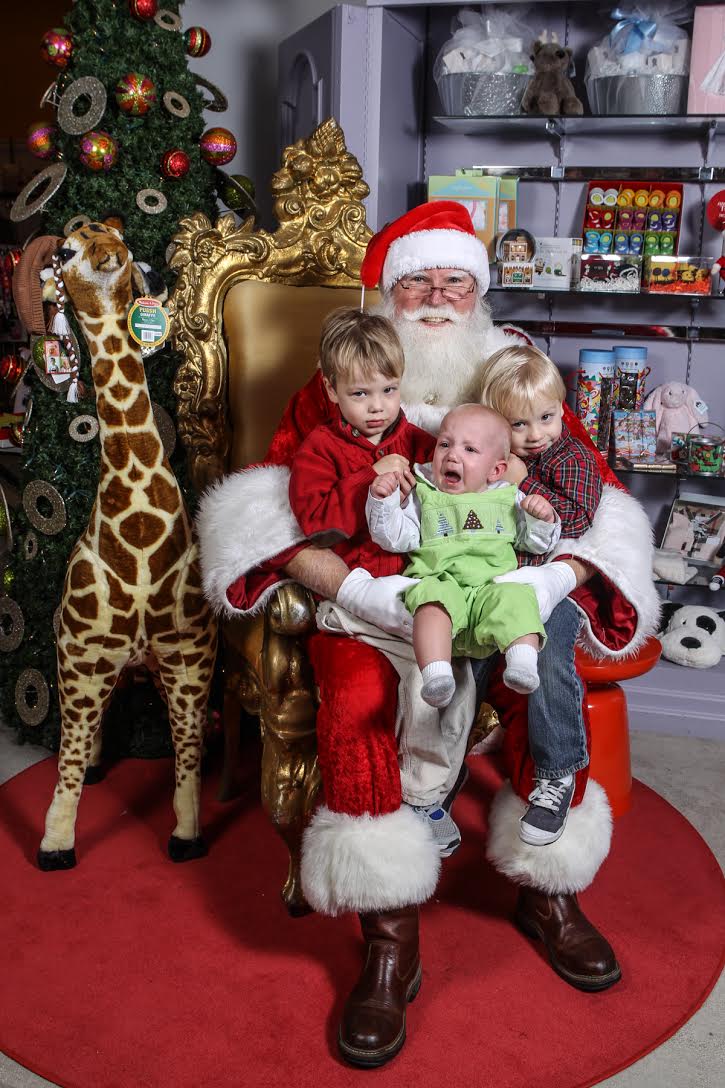 Many thanks to the Gaylord Texan for sponsoring this blog!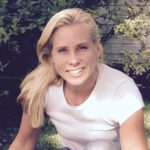 Tricia Schniederjan is a Fort Worth girl born and raised. Tricia is a runner, scuba diver, snow and water skier, hiker, and kayaker.  Her love of exploring has taken her on many adventures with her 5 children which has led to her becoming an expert at traveling with children. She is a UT Austin graduate, an optimist, a peace keeper, and an enjoyer of life.