For the second time this year, I snagged a seat on the Art Tooth pArty bus, the hippest, most happening way to see the sights on Gallery Night. The chartered bus, stocked with vino and craft beer, departed Fort Worth Black House and began making the gallery rounds 5pm on Saturday, September 9. Because it proved so popular for Spring Gallery Night, Art Tooth rented a second bus for the fall. Both buses sold out very quickly.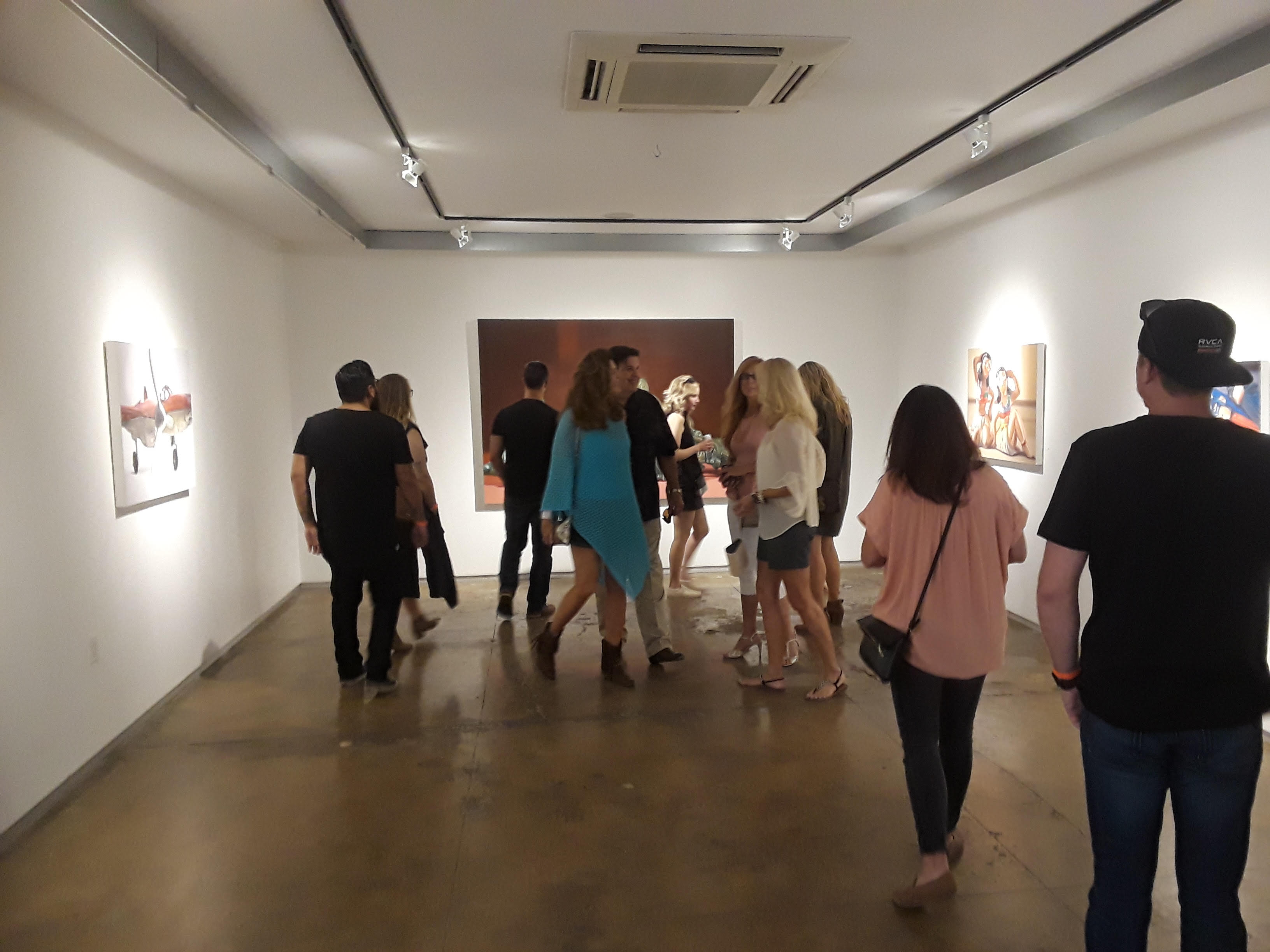 Our first stop was Artspace 111. Several people I spoke with were seeing the gallery/event space for the first time. A jazz ensemble was performing standards while soon-to-be-opening Cowtown Brewing Company was introducing locals to the brewpub's well-crafted brews.
Once Upon a Time by Fort Worth artist John Hartley was a visual treat. His photorealistic oil paintings of tin race cars and action figures conjure childhood memories. The macho imagery also suggests that kids are exposed to a subtle form of propaganda from an early age. You can grab copies of our new magazine, Madeworthy, at Artspace 111!
Our next stop, Cydonia Gallery, is a satellite project of Fort Worth Community Art Center. The collaboration allows the community center to use vacant retail shops in Crockett Row as a gallery space. Homecoming featured Michael Dumontier, Micah Lexier, Trish Tillman, and Emi Winter, and included multi-media and mixed-medium artworks. With so many visitors to the West 7th area, a gallery is the perfect way to add culture to an evening of dining and entertainment.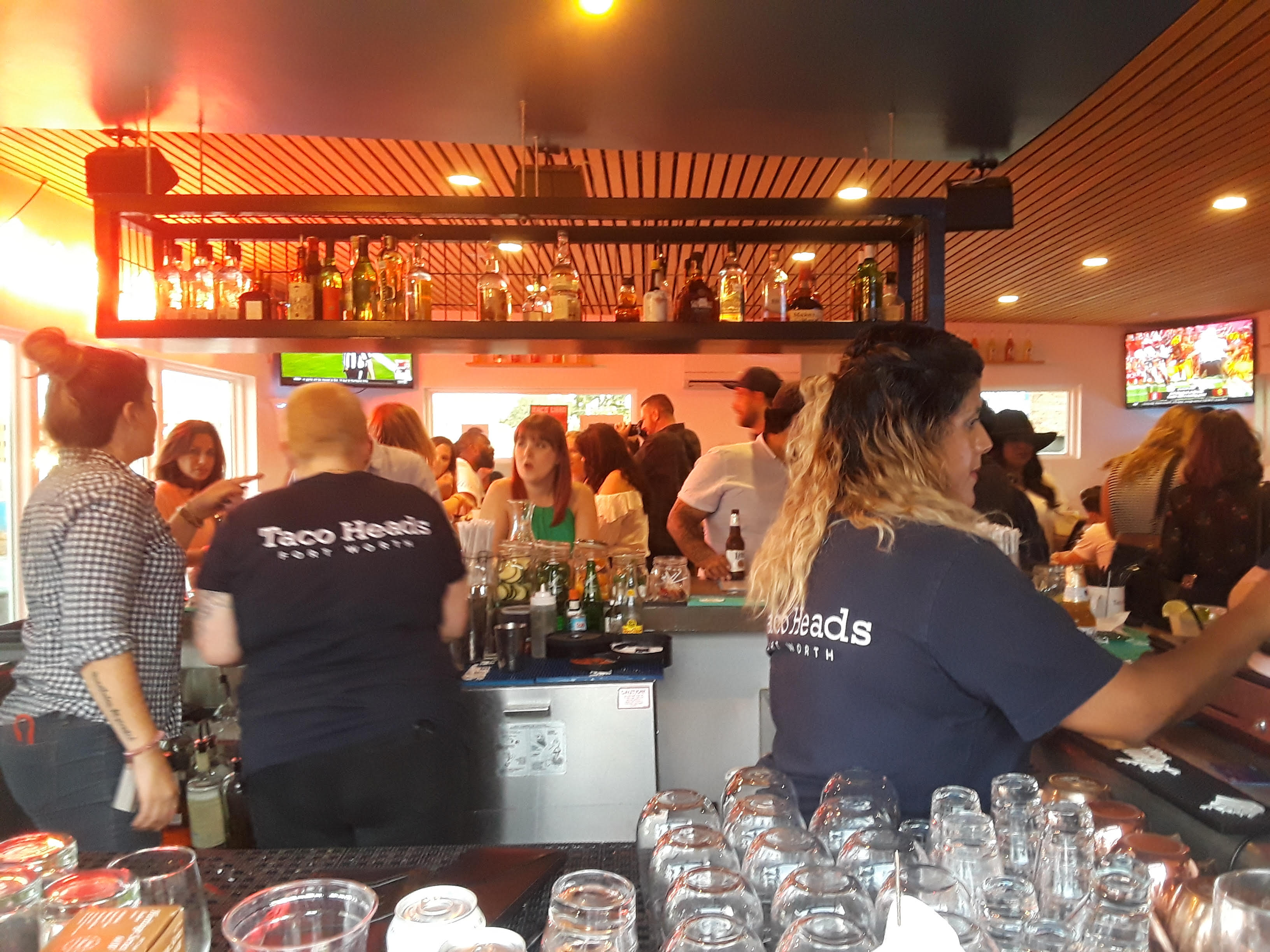 The best fuel for overworked Culture Vultures is, of course, tacos. Our brief respite at Taco Heads on Montgomery Street hit the spot. With our tummies full and with new margarita-induced vigor, we headed southward toward SAM Gallery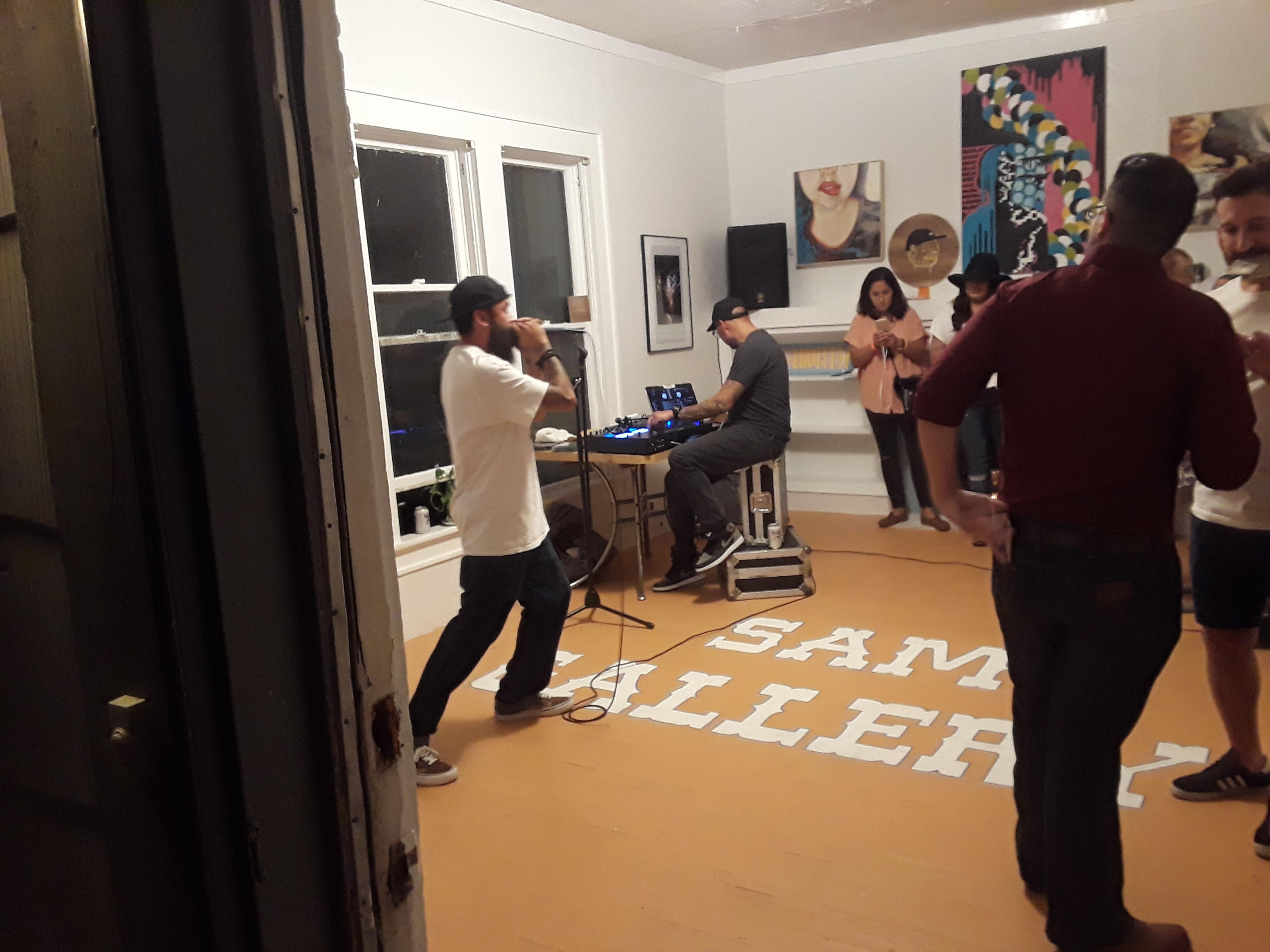 Recently founded by local artist Jeremy Joel, SAM Gallery is a private residence in the Fairmount National Historic District. It's just south of the Near Southside. A live hip-hop artist performed as we, rather tightly, filed into the abode. Walls throughout the house held paintings from local artists. The idea behind the project, Joel told me that night, is to get Fort Worth's various arts groups/collectives to collaborate, all with the community in mind. From the feedback I heard from pArty bus revelers later that night, this was one of the most popular stops of the night.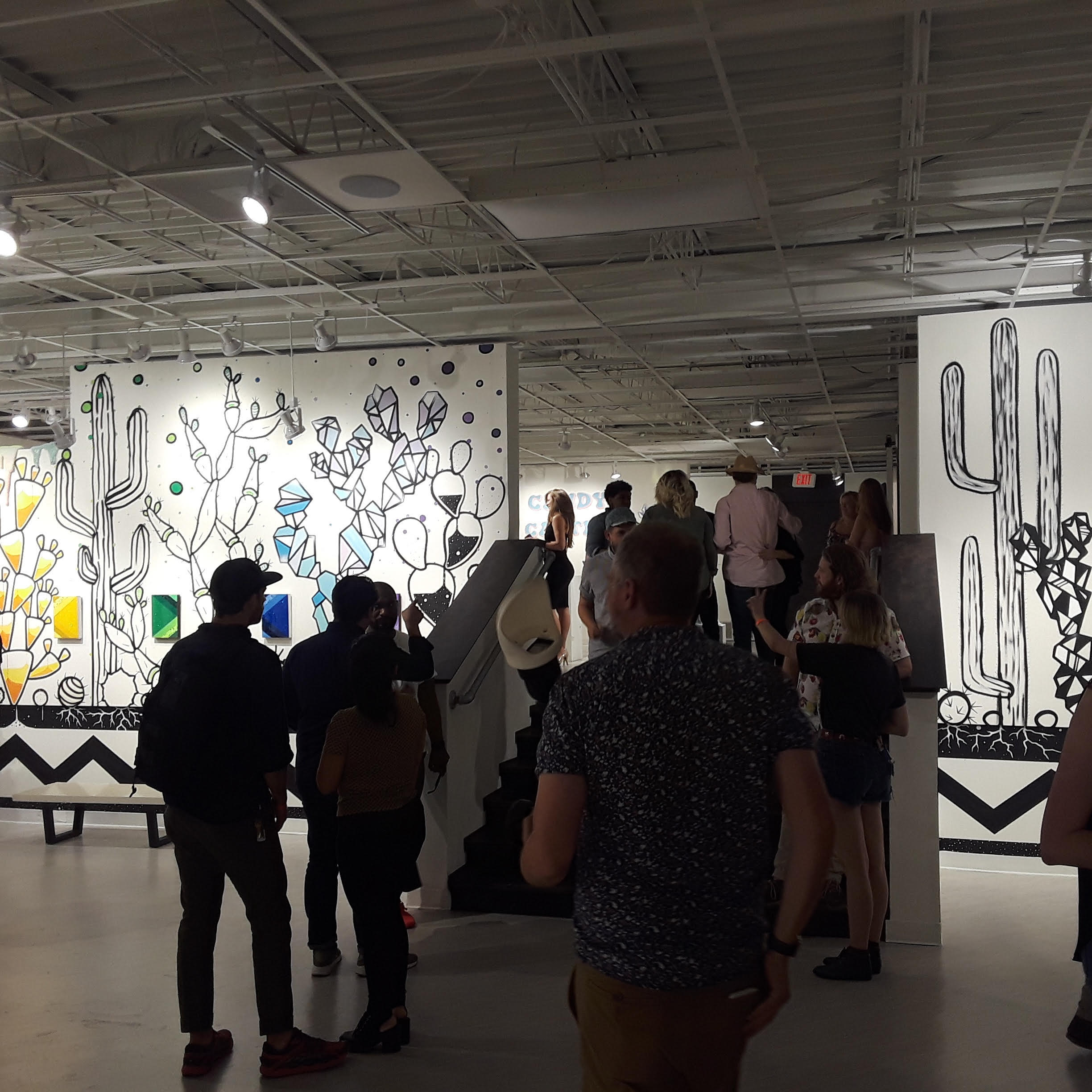 The final Gallery Night stop that night was Fort Works Arts. Owned by artist Lauren Childs, the pristine gallery was hosting the final night of Ben Willis' Candy Man. There was a lot of eye candy. The event was scheduled to end at 9pm, but the crowd numbers peaked well after that time. We were having a good ol' time when we were summoned to the bus.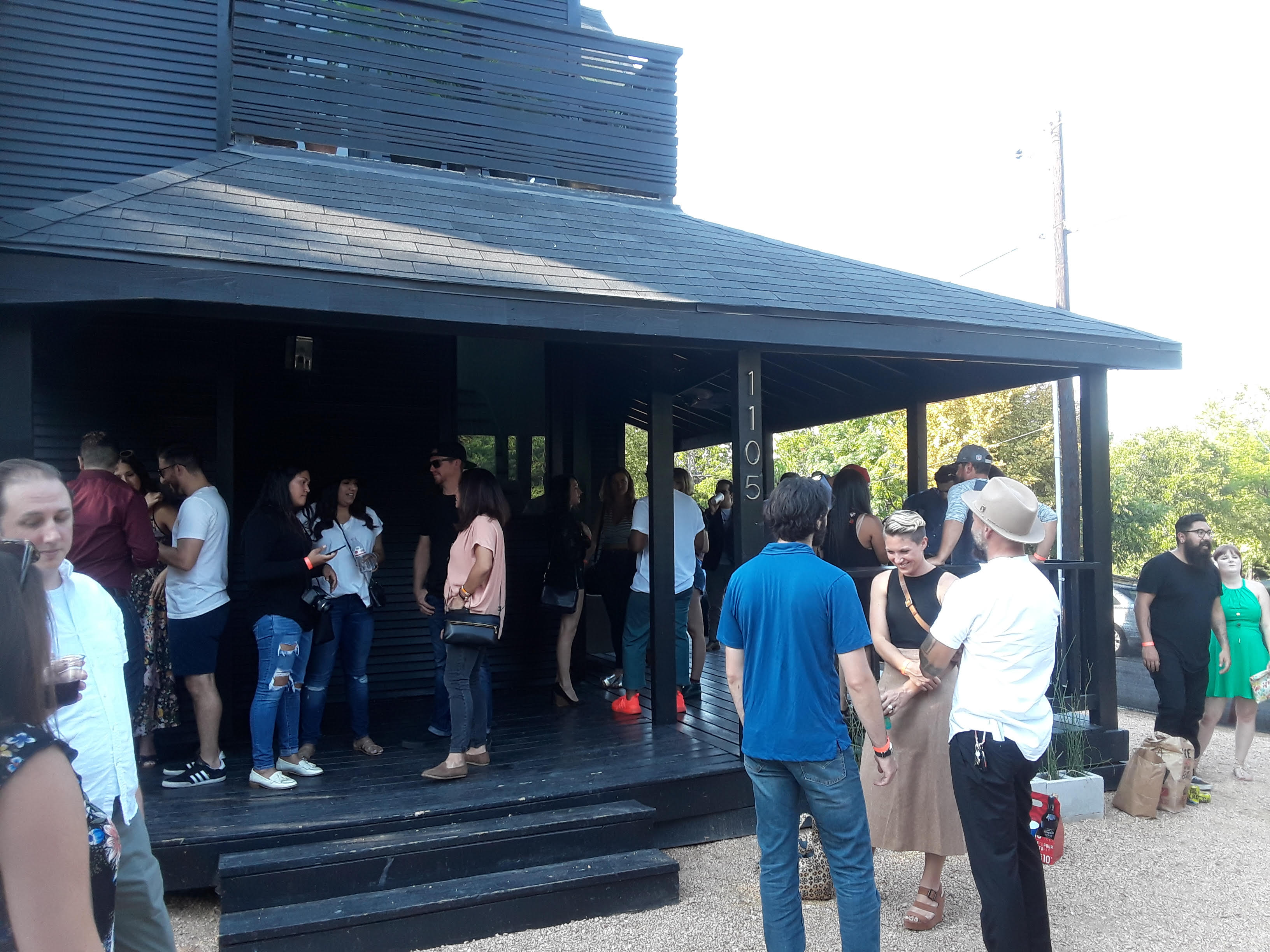 FWBLACKHOUSE (pronounced, "Fort Worth Black House") was our first and last stop. And in that "roundabout" manner, I have to plug the local art scene. No, I don't mean the museums (Amon Carter, Kimbell, and The Modern), although I love them. I'm talking about the working artists who are making Fort Worth a destination for great modern art.
The truth is, we have a long road ahead of us. Getting national attention might require a more collaborative approach with regards to working with Dallas, rather than the sometimes-combative stance we often take (ahem, the Dallas jokes we may or may not make). But seriously, even with two sold-out party buses, Fort Worth Fall Gallery Night demands much more attention than it currently gets. My hope is that this article and the expanding role Art Tooth (of which I am on the board) is taking can help raise public awareness of this important twice-a-year arts event.
So, should we do four buses next year?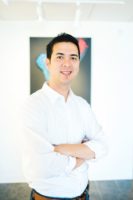 Edward Brown writes about music, arts, and news for a variety of publications. He's an award-winning writer for the Fort Worth Weekly and volunteers for numerous Fort Worth nonprofits.