Making your home Chip-and-Joanna-approved just got easier. Forget coordinating schedules, renting moving trucks, attempting to cram a mattress into a sedan, or spending much needed family time on pickup and delivery. Gozova is here, and they are changing the game. Gozova allows families to enjoy picnics instead of pick-ups and do homework instead of hauling, all while being insured, bonded, and eager to serve.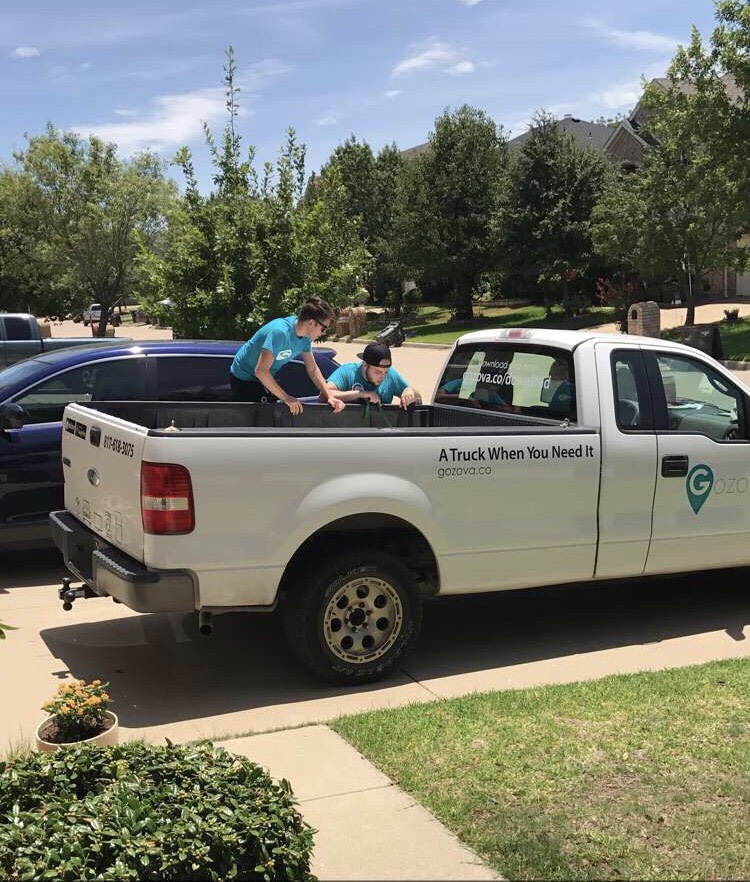 When I needed to figure out how to get a couch to my office recently, and my "guy with a truck" (aka my dad) wasn't available, I went through every person on my phone, playing the "Who Has a Truck and Owes Me a Favor" game. With a little luck, I suddenly remembered hearing about Gozova, a delivery service that is simply "a truck when you need it." With their app, Gozova goes where you ask them (typically about a 60-mile radius) and picks up whatever you need to have hauled. For me, it was a couch to my office, and after the first, frictionless, speedy-fast delivery, I scheduled one for the very next day to pick up lumber from the hardware store for a carpentry project with kiddos.
When the deliveries were done, I smiled, realizing I'd never have to bug ol' Dad again. You see, I may or may not spend a bit too much time on the various Facebook Buy/Sell pages. But with Gozova, I can Venmo the seller ahead of time and send the Gozova guys to pick up my fabulous finds. I'm safe. I can keep working or walk my dogs or do whatever it is that's on the to-do list for the day and know that it's handled by the prompt, professional, and presentable two guys with a truck. No dealing with rentals, insurance, deposits, availability, and the whole nine yards at the big truck rental companies, and no waiting for a furniture delivery in the endlessly vague windows. Some call Gozova Uber for trucks. I call them a godsend for my Pinterest-worthy furniture purchases and surplus supply scores.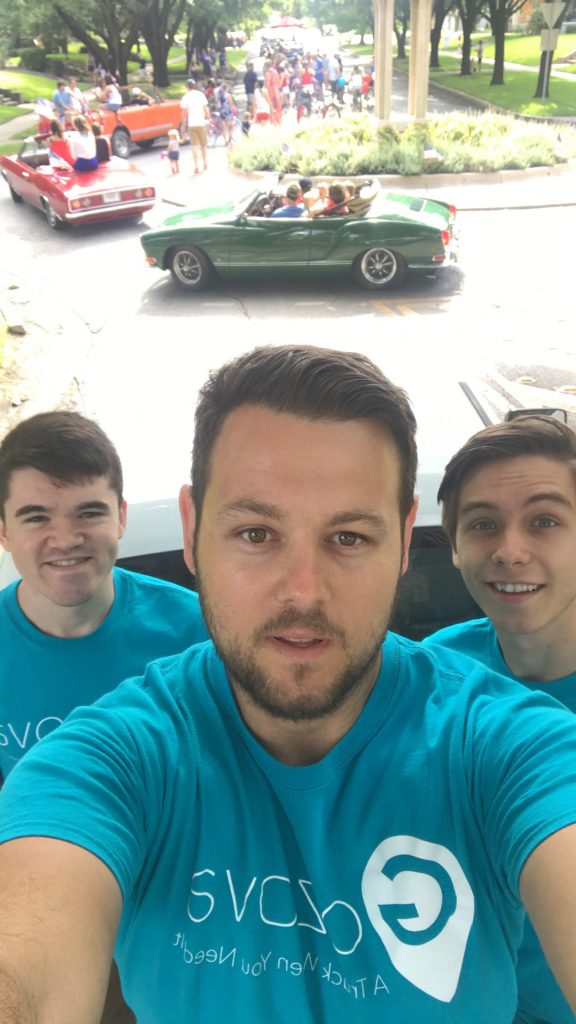 "People look at us as a tech company, but really, we're a customer service company," says Goran Krndija. Gozova's founder prides himself on solving problems for clients, helping families, and serving the community he calls home. Goran looks forward to mobilizing his fleet to make the holidays less stressful. Whether it's Costco cargo, Christmas trees to deck the halls, or sneaking that big wheel in the back door while parents distract the little ones, who needs Dasher and Dancer when you've got Goran and Gozova?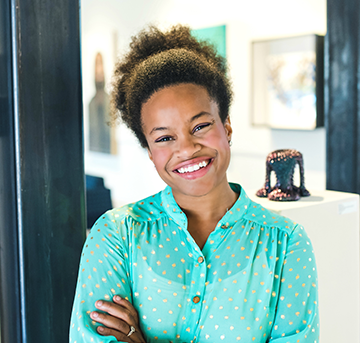 Kam Phillips-Sadler believes "you can only dream what you've seen". Upon realizing the unique outlook her experiences in areas such as rodeo and skiing provided, Kam, a first-generation college student, created Dream Outside the Box (DOTB). DOTB mobilizes collegiate volunteers to engage K-5 youth in "dream deserts". These imaginative career and extracurricular experiences propel children towards positive pathways while developing leadership skills among college students. Kam is a Harry S. Truman Scholar from Fort Worth, Texas and a proud alum of the University of Missouri with a degree in Social Work. In her free moments, Kam can be found learning to code from her husband, Cameron, or working cattle with her family.