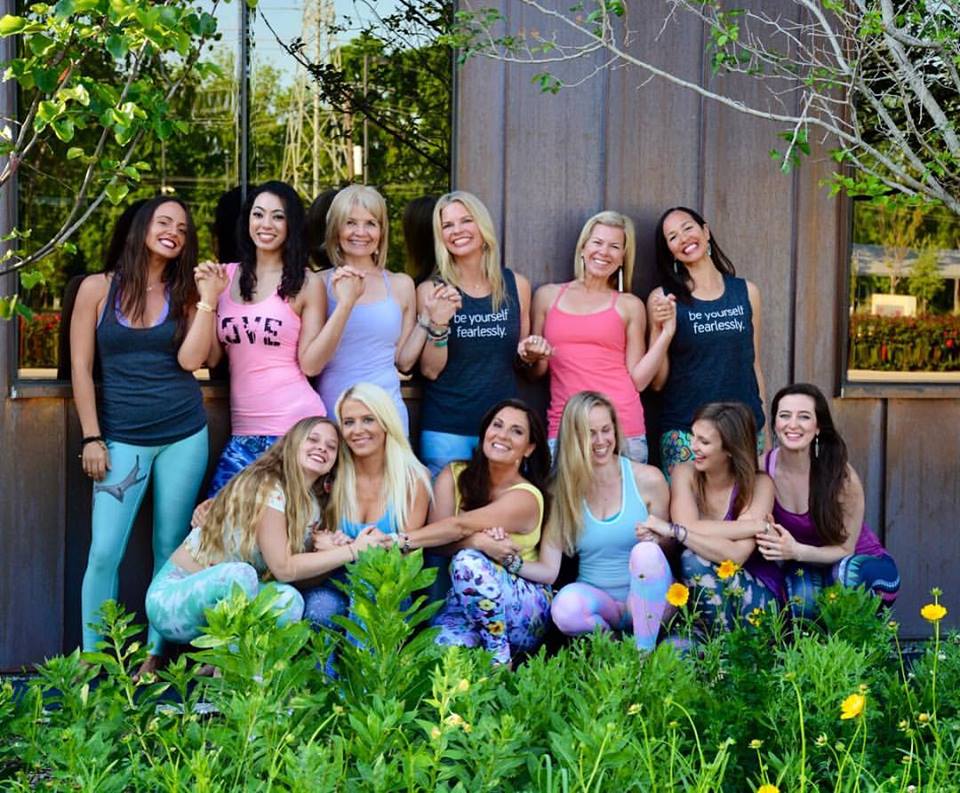 Hi. My name is Rebecca Butler.
I grew up in Fort Worth. I left for college in Austin in the 90s. And then I stayed. For 17 years, I stayed.
Yoga became a cornerstone of my life in Austin. It was a tumultuous ride there. I was married, divorced,
scandalously pregnant with the new boyfriend's son, fired, hired, the master of a huge, somewhat
successful career chock-full-of-loneliness and shame and more…
Yoga was my path to peace. Throughout all of that turmoil, yoga felt like home. On my mat, there was
bliss, but a healthier variation than what I found in the bars on the weekends. On my mat, there was
forgiveness, but a profound variation that created compassion for my mistakes and the needs of my soul.
On my mat, there was freedom, but a self love based variation that allowed me to move past shame and
humiliation.
I came home to FW because my mom was sick and getting sicker — to the point of her needing more
help than my dad alone could provide. And my heart told me I would never forgive myself if I didn't make
the necessary moves to be there for her. I will never regret that decision.
When I decided to leave my Austin-based, six-figure, twelve-year advertising and marketing career to
come back to FW so that I could be a better mom and a better daughter, I felt the deepest sense of peace
I'd ever felt. And so, I tacked onto that leap leaving the corporate world and becoming a full time yoga
teacher.
In the beginning, I taught at Indigo Yoga. Later, I opened, managed and taught at Karmany Yoga, all while building my reputation as a teacher based in my rigorous and acrobatic approach to my yoga practice.
Meanwhile, my mom's health continued to decline. I learned so much from her in those days of her life
slipping through her fingers. She was brave but she became braver. The depth of her integrity and fearlessness astounded me. She called to her bedside, one by one, each loved one, whether estranged or not, and told them how much she loved them. She held space for her family who was so terrified to let her go, yet who also wanted nothing to do with prolonging her agony.
My mom died of ALS in 2012.
In witnessing her ability to soften in the face of her challenges, to become more loving despite her fears, I
was amazed at the paradox of life I discovered. Many of my students wanted to learn how to press from
an arm balance to a handstand, but I was learning that self care, of all varieties, was every bit as
important as pushing the performance edge. I was learning the importance of accepting and cherishing
the moment exactly as it is, because it just might be your last. I was learning that the most noble thing we
can do is learn to find joy in the face of despair, and to offer that joy freely to those around us.
And so, the base of what I taught in my classes began to shift. My approach to yoga, both practicing and
teaching, became one of pure honesty. Sometimes life sucks. But we can choose joy in the face of it
anyways. Sometimes in order to find joy, we need a handstand. But sometimes, we just might need a
super gentle hip opener that feels like a hug from a best friend instead.
And then, I opened The Sanctuary Yoga Room in 2014.
In the spirit of celebrating each breath, each moment, every element of our mobility with kindness and joy, I've been able to cultivate a menagerie of classes, workshops, series, and trainings that promote well-being for all ages, working in conjunction with an amazing collection of like-minded souls. This is what yoga means to me now. The union of body, mind and spirit at every age.
This summer we are offering kids yoga. We are calling the 4 week long sessions Grow. Because kids
need yoga too! These camps are taught by Laura Tucker for kids ages 4-11. Here are some details.
These sessions coincide with our 915am classes. Kids go to the gym for yoga while moms go to the
studio. A win for everyone!
Session 1: Mon, June 6 – Fri, June 10
Session 2: Mon, Jul 11- Fri, Jul 15
Session 3: Mon, Jul 25 – Fri, Jul 29
Session 4: Mon, Aug 8 – Fri, Aug 12
Time: 9-1030a.
Location: R-4 gym (attached to The Sanctuary Yoga Room)
Cost (per session): $150 for non-members; $125 for members (15% discount for multiples, siblings only)
Drop in: $35 (no discount for drop ins)
Ages: 4-11
Format: Laura will teach the 4-7 year olds 45 minutes of yoga while the rest engage in supervised arts and crafts and games. Then the 2 groups will switch and the 8-11 year olds will take yoga while the others play in a similar fashion.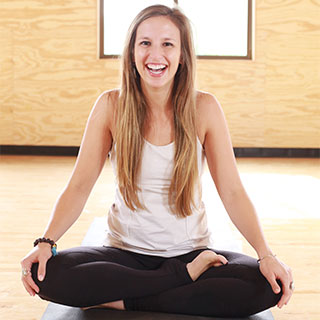 Laura Tucker is a Licensed Professional Counselor-Intern under the supervision of Emily Michero and a
Nationally Certified Counselor. Laura earned her master's degree in Counseling and Development in
2015 from Texas Woman's University. Laura is also a Registered Yoga Teacher-200 hour. She has been
teaching yoga to students of all ages for over two years. She became certified to teach Kids Yoga this
spring via Radiant Beginnings Yoga in Denver, CO.
This summer, we are also offering yoga geared towards teenage girls. Goodness gracious, I wish
something like this had been around when I was a teenager. It's called G. R. A. C. E, which stands for
Girls Responding to Adolescence with Compassion and Encouragement. Here is the description of the series from Emily & Laura, the facilitators:
"We have a passion for working with teenage girls and a profound respect for the unique struggle they
face in 2016. Unfortunately teens today are bombarded with social and media influences that minimize
their internal worth and inner experiences. The yearning for perfection transcends body image, many girls are consumed with fear about how there are perceived academically, socially, and in social media.
This group is meant to be safe environments where teen girls can connect with their own bodies."
When: Thursdays 1:30- 3:30 June 30th- August 18th
Who: Teen girls ages 15-18
Where: The Sanctuary Yoga Room 5808 Edwards Ranch Rd. Ft. Worth, TX 76109
Enrollment is all session is highly encouraged to enhance cohesiveness of the group. Late registration will
be considered on a case to case basis.
Cost: $320.00 by June 15th or $50.00 per session.
A unique yoga group experience for teen girls to connect with each other and their bodies.
In each of the groups we strive to create a non-competitive atmosphere in which girls are able to feel safe
and not judged. We want this group to be an escape of the struggles of every day life. Each week the girls
will participate in developmentally sensitive yoga and/or an alternative group activity. Activities beyond
yoga will include writing workshop, expressive arts, horse therapy experience, and introduction to
meditation.
Emily Michero is a Licensed Professional Counselor-Supervisor and has over a decade of clinical
experience working with children and adolescents. Emily earned her Master's in counseling from TCU in
2005 and PhD in counseling and counselor education from UNT in 2016. Emily is also an avid yoga
practitioner who is currently working towards her RYT-200 in order to incorporate yoga into her clinical
practice.
To register and/or find out more info, contact Emily Michero at 682.551.2384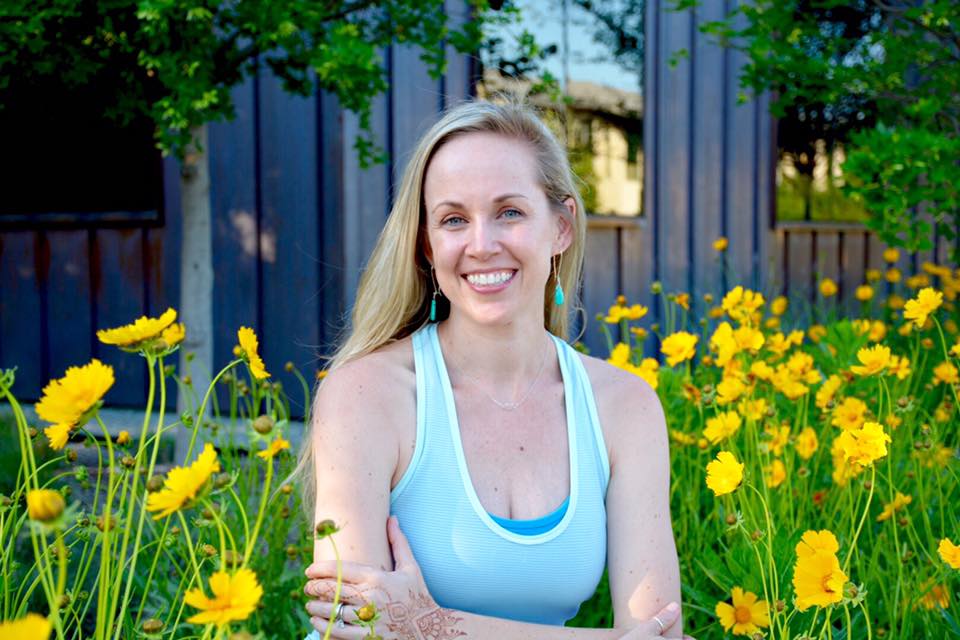 We also are hosting a series for yogis/women/men hoping to become parents.
It's presented by Whitney Myers, titled Heal > Hope > Bump > Loss.
Heal happens on June 18th. Here is a description of what can be expected from Whitney directly.
"When I lost my first pregnancy in 2011 and then my second months after, my responses to those losses were entirely different. But there were things that linked them: an overwhelming sense of isolation, a profound disconnection between mind and body, and a barrage of continually shifting, volatile emotions. The one constant, sustaining grace I experienced was my yoga practice and community. Yoga became my tether, my mat the only place I felt safe to breathe. And the people I was surrounded by on my mat encouraged me to feel, to resist numbing out, to grieve, and to continually choose faith over fear.
For years I have dreamed of offering this workshop simply because it comes straight from my heart. It is created because of loss, yet rooted in hope and aims to bring voice to the silence that so often surrounds the experience of losing a pregnancy. This two-hour forum is for you-those of you who have experienced miscarriage and pregnancy loss as mothers, as fathers, as partners, or as family support system. Please come practice with me cradled in our Sanctuary-a copper-encased community of love and earth and healing. I can't know what you feel or how your heart grieves, but I can offer my experience. I can hold space for us to breathe together and move our bodies in small ways that feel good. And I can assure you that you are most definitely not alone. Your experience and your baby matter."
DATE: June 18th, Saturday
WHERE: The Sanctuary Yoga Room
WHEN: 1:30-3:30pm
BRING: Journal, water, and questions.
WEAR: Loose, comfortable clothing
COST: $35 before June 14th/$40 after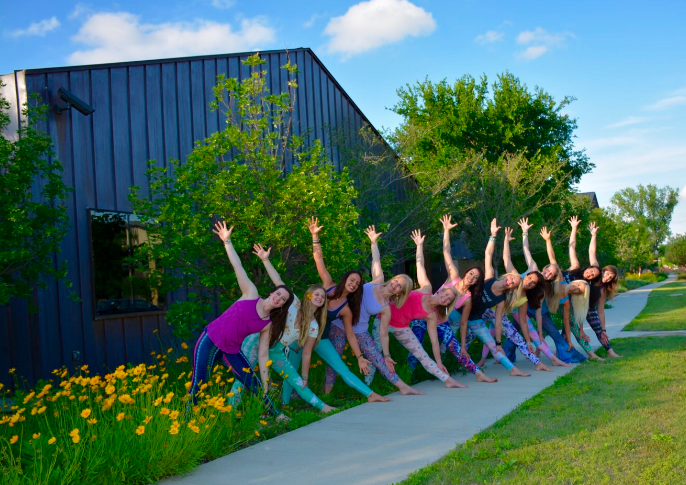 I know you're busy. Please be sure and do something special just for you today. Take a bath. Take a walk. Drink a glass of whatever your favorite beverage is. Be kind to yourself. You really are doing the best you can. And you're an incredible mom. We need to hear that a lot and somehow no one can ever say it enough, You're an incredible mom. You're doing a great job. You are loved and appreciated.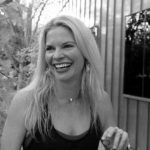 Moms are very important to Rebecca Butler. She is the mother of a teenage
boy and a 4 year old daughter. She is also a daughter of a deceased mom, who was her very best friend and, to this day, is one of her greatest influences and sources of inspiration. She is also the Owner and Creator of Abundant Joy at The Sanctuary Yoga Room, a humble and happy yoga teacher (at the RYT 500 hour level), published author, inspirational speaker, retreat leader, and entrepreneur.