The word "league" bears multiple meanings and implications, which is no surprise given its long and varied life, but it shares a Latinate root with "ligament," which means quite simply to bind together, as ligaments hold joints together. When we see groups join forces for a greater cause beneath the umbrella of a league, we see them as commonly bound to a shared goal. This is certainly the case with the folks behind Fort Worth's League Real Estate.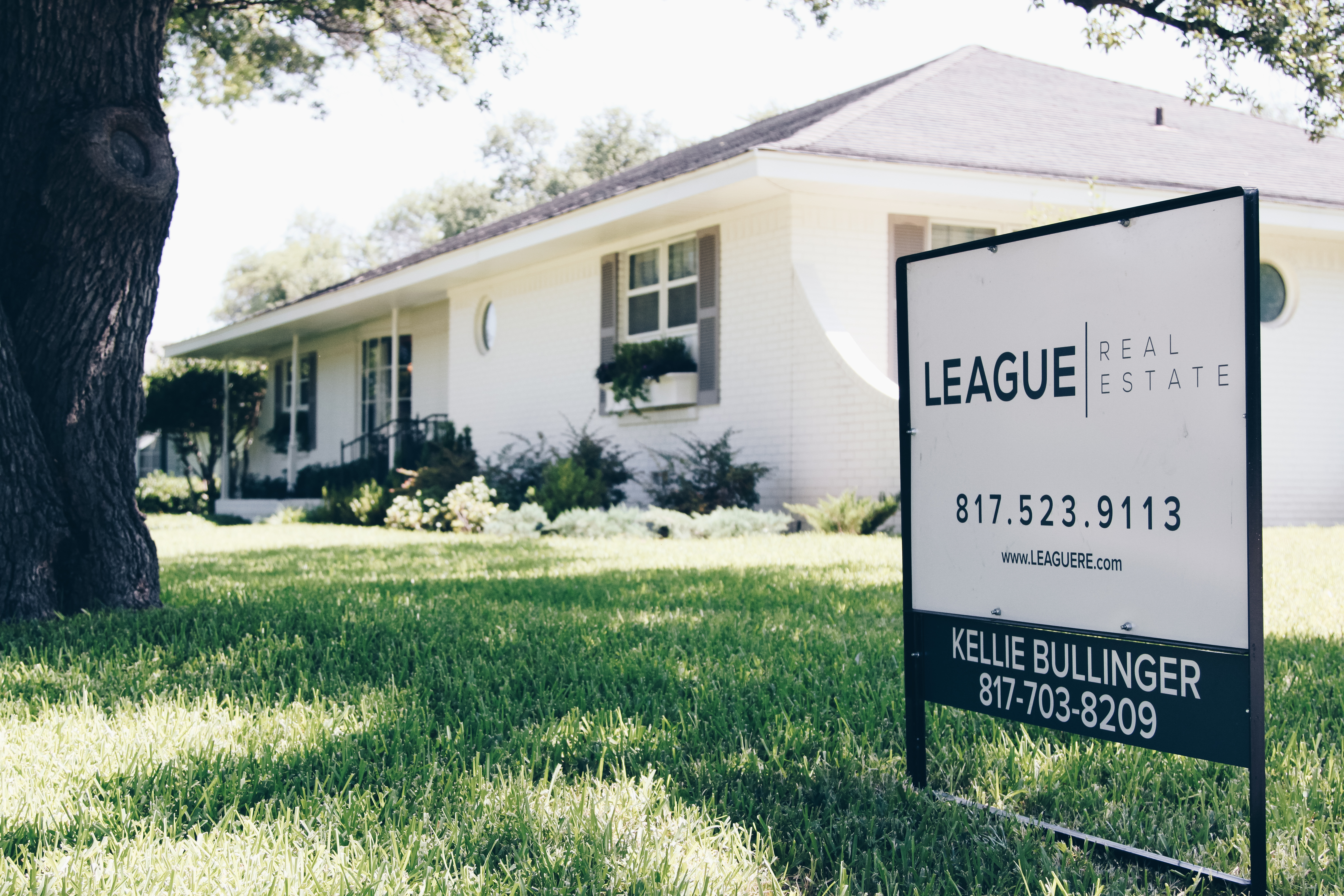 For League's founding partners Luke Syres, Jeff Anderson and Matt Lewis, it was important to foster collaboration and partner innovation with an attention to detail they have become known for in their initial year working in concert to offer a unique Real Estate experience. Years back, when Luke and Jeff would first discuss their vision, Jeff had established himself as a successful Realtor and was considering new directions, and Luke was handling the marketing and technology needs of over 350 agents. But as with most recipes and other moments of creative eureka, the conversation was missing something. As it turned out, Matt Lewis was the special ingredient, as Luke tells it. "Matt's a serial entrepreneur, an investor, and he's got his broker's license. He'd just sold a business, and I asked if he'd want to work together. But he'd always operated more independently. Direct access to a broker who has answers to very hard questions is rare in our business." Luke and Matt met through kids and school, and eventually, one night after dinner, they found themselves returning to the topic.
Apparently, the idea stuck with Lewis, and he reached out about lunch the next day. The lightning bolt moment came during lunch when Matt inquired about forming a partnership with Jeff. Turns out, Jeff and Matt were long-time friends and neighbors in Fort Worth's historic Ryan Place. All three of them shared an ethos of meaningful service and creative compassion, as Jeff Anderson explains. "We are trying to grow with that mentality, and hopefully over time that extends into a brand that impresses people, not only by how innovative and professional our marketing and services are, but also by the quality of our people. We are grateful because everybody that's here is a great brand ambassador, and they reflect the culture we want here."
Since opening in January of 2017, the group has quickly grown to 25 agents, and those original instincts have proven true as each member brings their experience and specialized skills, enriching League Real Estate's ability to serve their clients.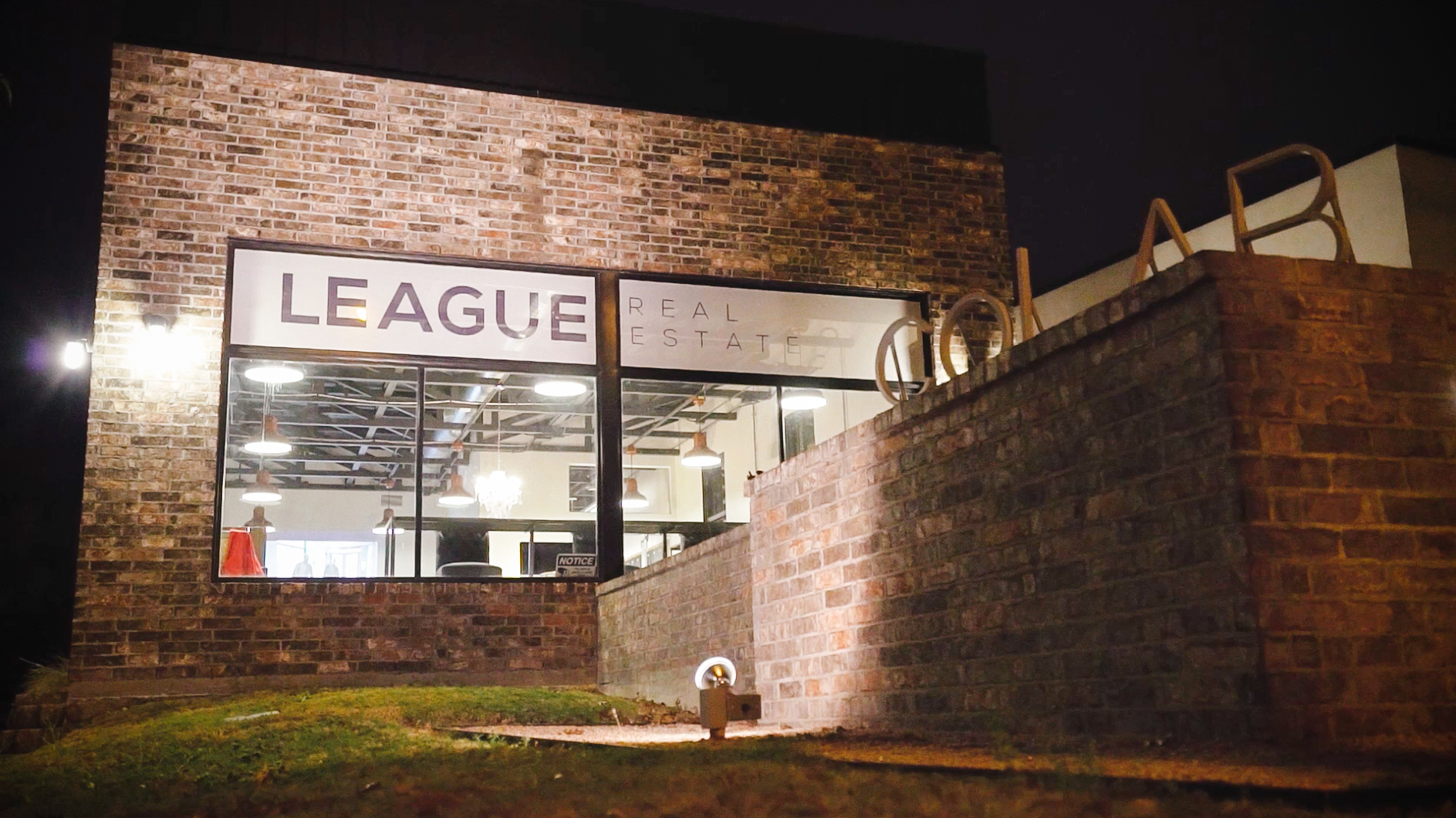 In their stylishly open space, the partners position themselves as creative problem solvers for their agents, an arrangement exhibited in conversation as they set up and make space for one another. Head of Marketing Luke Syres describes, "We like our roles, and we like each other. We each have our areas of expertise, and neither of us can do what the other can." Problems are evenly displaced among them, and the growth process has been bolstered by their ability to lean on each other. League's Broker, Matt Lewis, notes how this sensibility impacts day-to-day operations. "We encourage folks to ask questions. As opposed to a spirit of competition, we are more about helping each other. If I don't know the answer, I can find out within the day."
Syres is responsible for finding new and innovative ways to utilize technology to help agents market properties, including extensive use of media and social outreach. As League's YouTube channel demonstrates, they have moved beyond the typical slideshows and moved towards the portrayal of lifestyle as he notes, "Real Estate in general has been an industry that tends to lag behind with regards to the application of technology. We allow our agents the freedom to pull the trigger on some really cool media, incorporating drone footage with social media campaigns. We look at a property to find the best possible ways to showcase its attributes." League Real Estate has established an in-house set of techniques and tools to empower agents by more accurately targeting the right audience, which limits wasted time and energy implicit to conventional marketing approaches.
Whether it is the clean production of high definition, cinematic videos that grabs the eyes of the market or a well-executed event, League allows each agent to optimize their business and improve the experience for their clients. From start to finish, the objective for Lewis is all about supporting the process with a broad knowledge base. "Never working in a brokerage house in the past, I didn't have preconceived notions of how things should be. There are so many moving parts, I spend the majority of my time helping our agents solve problems as they navigate the details of contracts."
In recruiting meetings, they often return to folks who contribute to the greater whole, engaging quality professionalism with high ethics. As Jeff Anderson says, "Real estate has such inroads into everyday relationships, and we want to help our people succeed. Customers and clients should know that's a big part of what we do. Our pattern is to stay on the front end of the curve; we're still small, but we try to focus on innovations that are meaningful. We've created good quality systems and allocated more of our budget into media and lifestyle."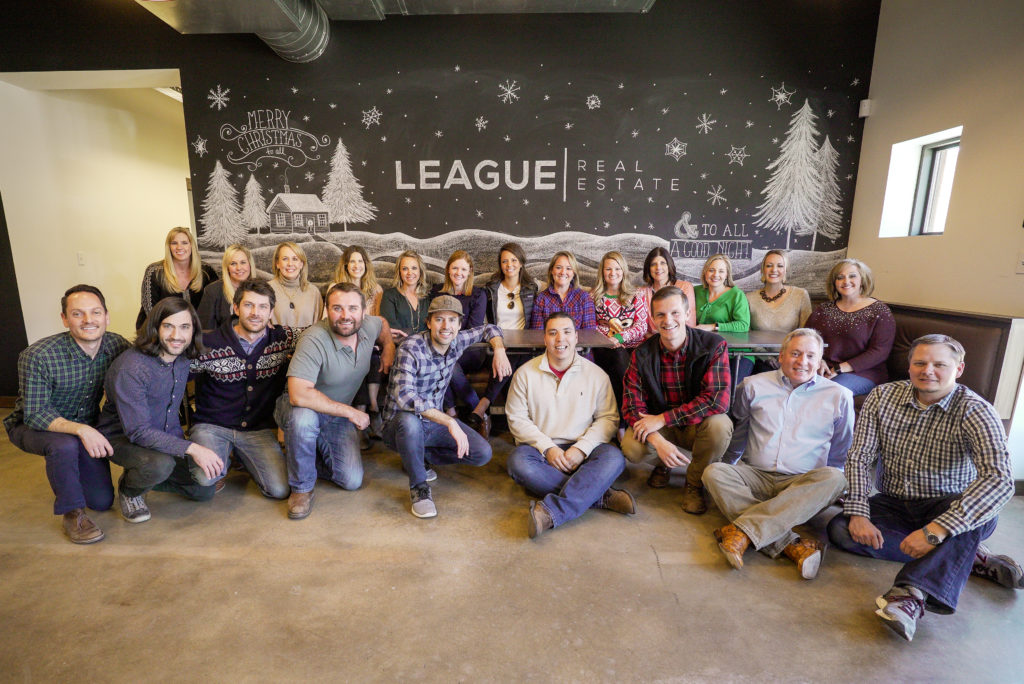 League Real Estate is formulated around facilitating relationships more than comparing numbers. They have been surprised by the overwhelmingly positive reception from agents and the success of the first year, and their outlook could not be brighter. Matt Lewis credits their development to a simple principle. "We want everything we do to add value to the process for everyone involved; otherwise, we won't do it." Much of those values are found in a nurturing environment, which allows agents to drive their business. With a focus on the total experience, they are able to engage the process on more levels than a typical brokerage.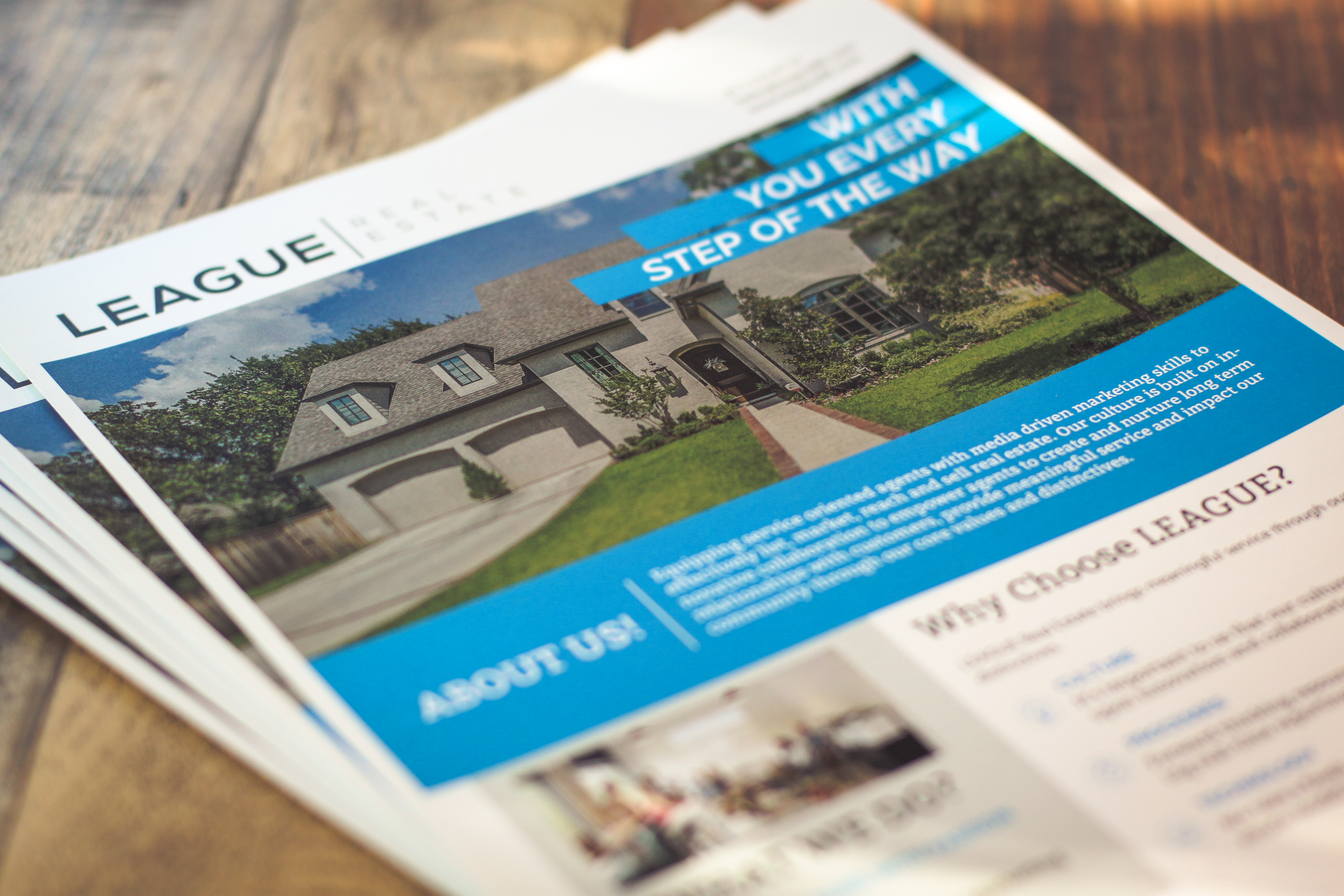 Furthermore, League's property management and full-service leasing have come along more quickly and successfully than the founders initially anticipated and has only further enhanced their ability to serve their clientele. In their next year, they plan on offering even more services in-house and continuing to grow their presence in Fort Worth. Matt Lewis affirms, "We all really love the city of Fort Worth. Our lives are interlaced with the city; it has really grown up in the past decade and come into its own as a vibrant city. Our hope for League is to be a hometown business, run for and by people who live and work here, because that's who we are." Everybody's got different problems. Experience and creativity lead to solutions. League Real Estate has created an environment where agents can flourish. Often the best ideas require another perspective rather than competition. When everybody can weigh in, there's a singular momentum. This inclusion intensifies the brokerage's broader success and strengthens the ties that bind them to their agents and clients.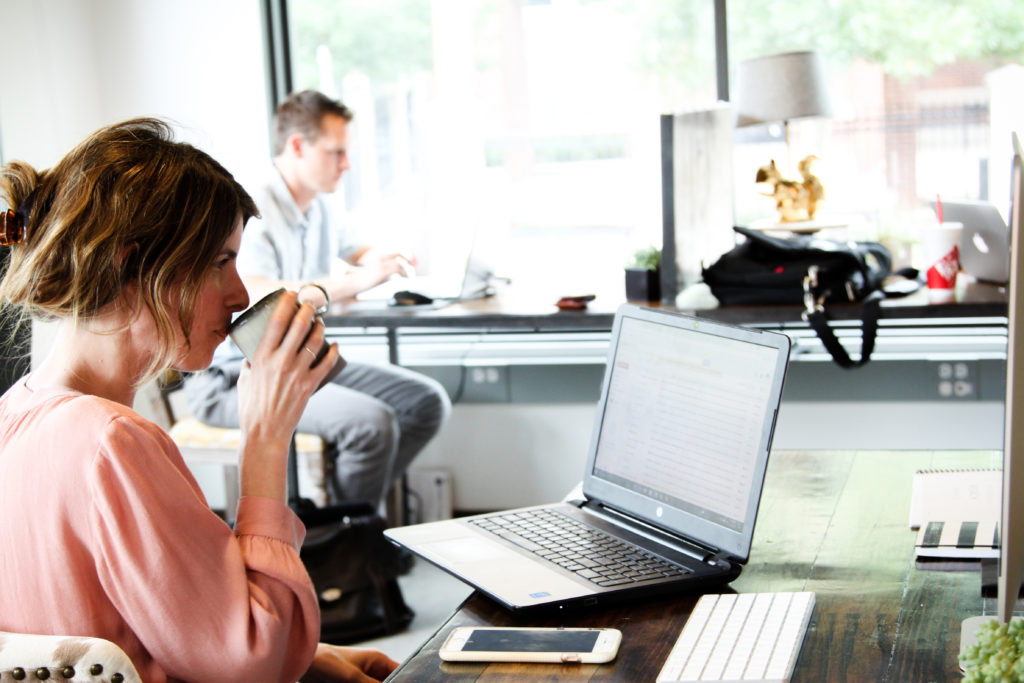 An Austin native, Lyle Brooks relocated to Fort Worth in order to immerse himself in the burgeoning music scene and the city's rich cultural history, which has allowed him to cover everything from Free Jazz to folk singers. He's collaborated as a ghostwriter on projects focusing on Health Optimization, Roman Lawyers, and an assortment of intriguing subjects requiring his research.