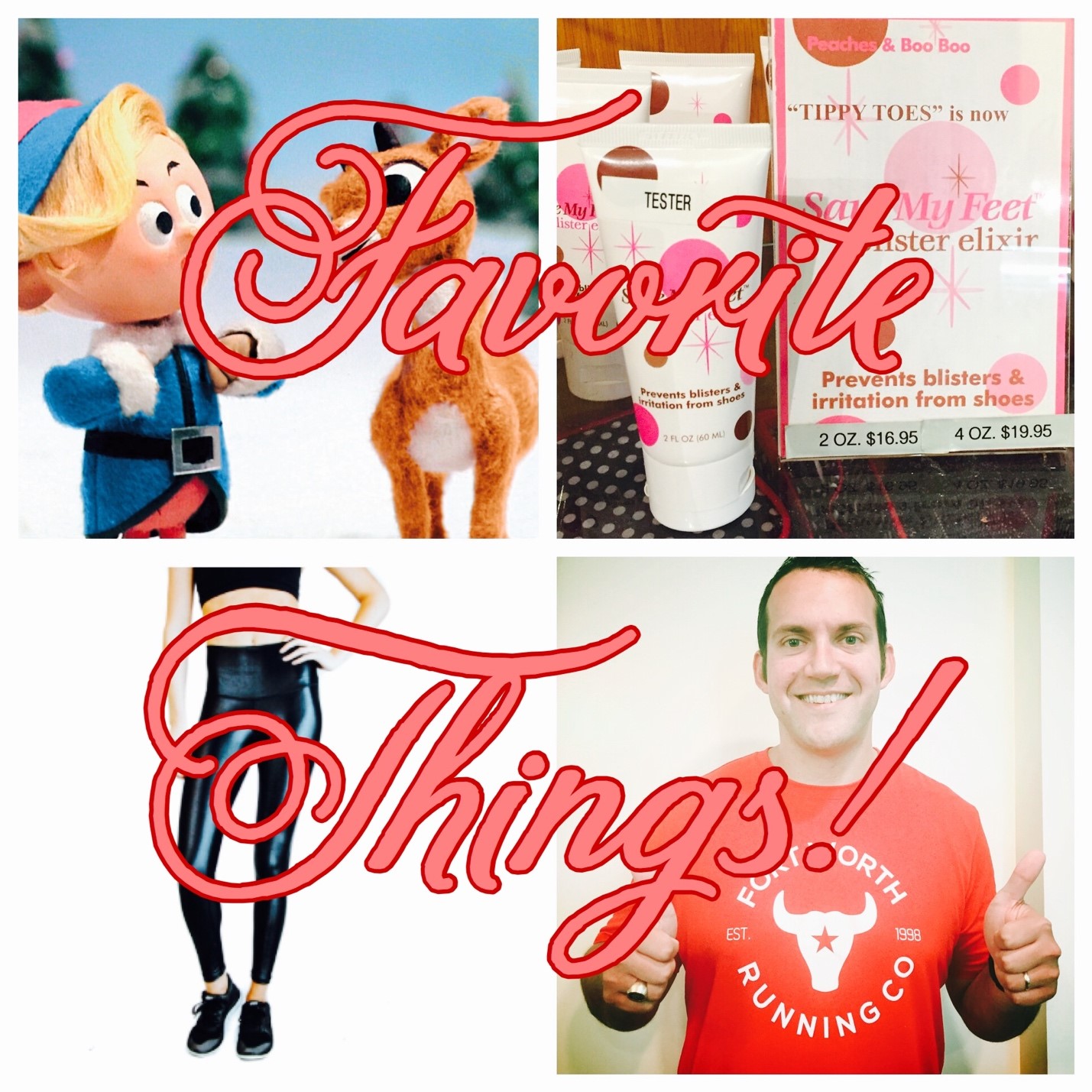 'Tis the season to embrace consumerism, and I've got no shame in my shopping game.
Back in my earliest days of writing, we had a column at The Kansas City Star called "Stuff I Like Right Now." Writers would spotlight whatever products, people, or services were bringing joy to their lives. In the name of fun and frivolity, I'm resurrecting that column a la Tanglewood Moms style. Here's what I'm digging these days.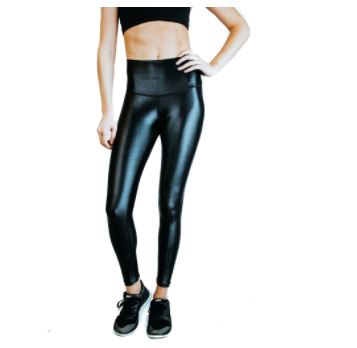 For the longest time, I was in search of the perfect pair of faux leather leggings–ones that weren't cheap looking or prone to cracking with too much wear and tear–and then I found something way better. Thanks to fellow Tanglewood Moms Blogger Jennifer Kieta, I'm now sporting a pair of DYI Black High Shine leggings all over town. Jennifer wears these leggings when she teaches at Zyn22; I wear these leggings everywhere else: grocery shopping, playing in the park, and running errands. Are they faux leather? No. They're better (and shiny chic).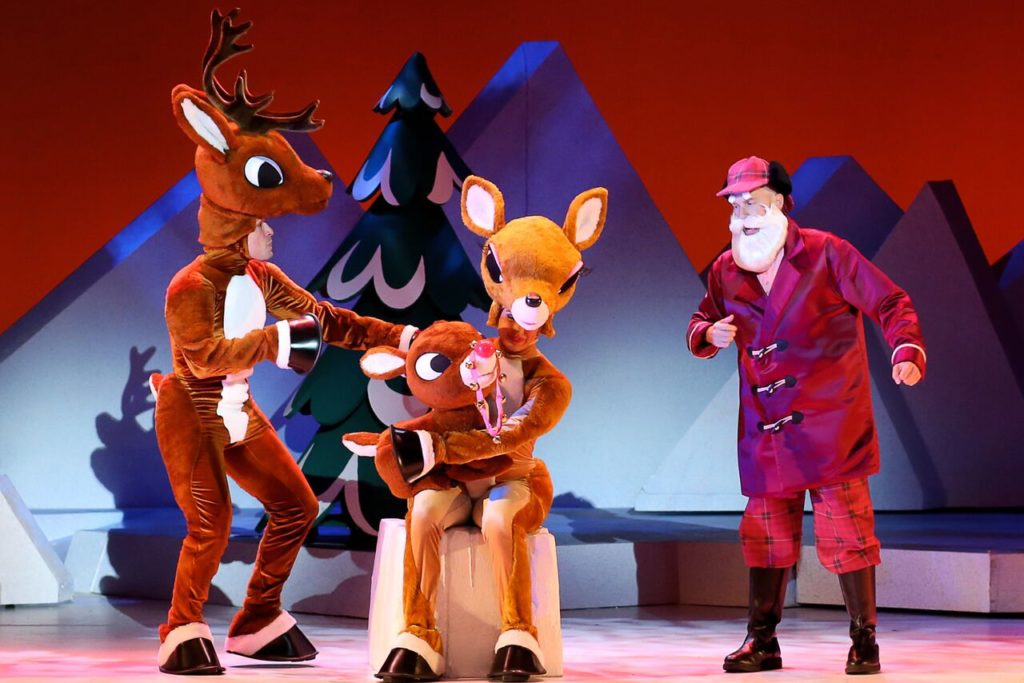 The most famous reindeer of all is prancing around on stage this Tuesday and Wednesday, November 22 and 23. Nostalgia abounds with Hermey the Elf and the Abominable Snow Monster crooning kids with old, familiar hits, dazzling costumes, and dynamic set designs. Theatre-nerds-turned parents, rejoice! Tickets start at $27.50. Call 817-212-4280 or click here.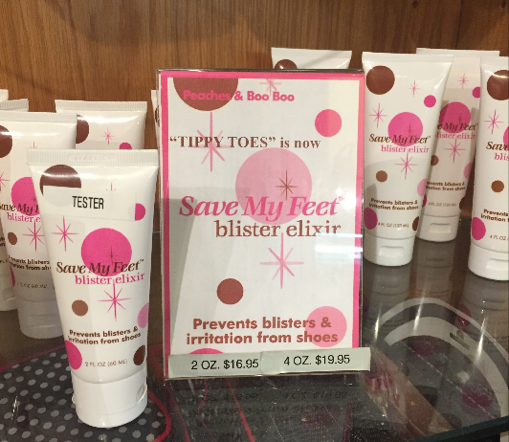 If you have dainty-sensitive feet like me, you get hot spots on your feet every time you step into flats and heels. Stepping up your shoe game doesn't have to be such a drag, though, with a little help from this blister elixir I found at Stanley Eisenman Fine Shoes. A 2 oz. bottle goes for $16.95 and a 4 oz. bottle sells for $19.95, which is totally worth it for someone like me who's always on the move, on my feet.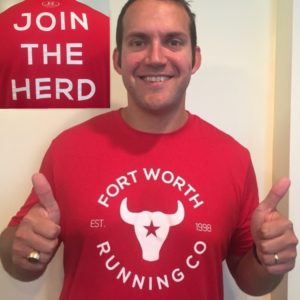 People say runners are the hardest people to shop for, but I respectfully disagree. All runners love new clothes that meet two criteria: 1) soft to touch, and 2) identify them as part of a larger running craze. (The Cowtown Half Marathon is basically a fast-paced party of friends, right?) My husband, like so many men, gravitates to a new favorite t-shirt each season. Currently, he's hooked on this sweat-wicking, super soft #JoinTheHerd shirt by Fort Worth Running Co. I've got an equally soft tank top in horned-frog purple because what's more fun than seeing other members of your "herd" while out on the trails?
Integrative Bodywork & Massage
Save the tissue paper and splurge on deep-tissue massage gifts this year. As someone who's tried more massage spas than I care to admit after I developed a running-related injury last year, my recommendation is always Titia Campbell at Integrative Bodywork. While other chain health spas try to pressure you to buy packages, Titia and uber friendly staff get to know your name, your sources of tension, and your life stories, should you feel so inclined to chat during your session. I became a regular because I appreciated the quality of care Titia gives to each client, not to mention the fact that she uses safe, hypoallergenic oils always. Her staff offers facials, too. Call (682) 841-1306 or click here.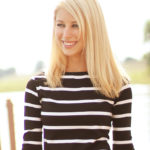 Jackie Hoermann-Elliott is the Assistant Director of TCU's New Media Writing Studio, where she teaches digital composing to Horned Frogs needing to create videos, infographics, blogs, and much more. She wrote for newspapers and magazines around the Midwest before settling down in the Lonestar state. Since she moved here in 2013, she's written for The Fort Worth Star-Telegram, Indulge, K Magazine, The Dallas Morning News, and GuideLive. Currently, she writes for those fun guys running The Fort Worth Weekly and the dynamic team of moms and dads at Tanglewood Moms.
When she's not writing, she's procrasti-cleaning to avoid her dissertation or reading up on new trends in health and psychology research. For fun, she cheers on her husband, Mansfield ISD football coach Buck Elliot, she studies yoga at Yogali off E. Lancaster, or practices poses with her amazing bonus daughter, "E."