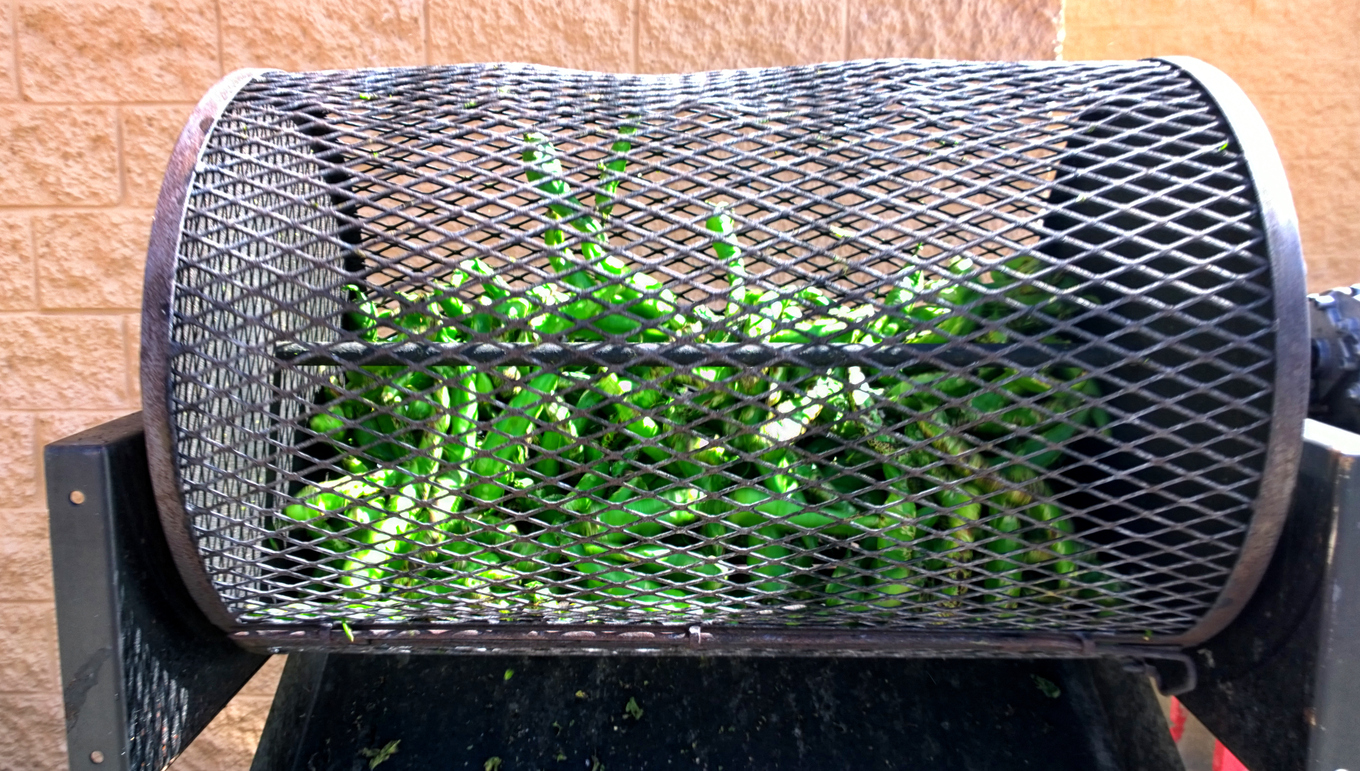 It's here! It's here! It's here! Central Market's 22nd Annual Hatch Chile Festival starts on August 9 and runs through August 22, and they are ready with all sorts of goodies from the Land of EnHATCHment. There are few ingredients that I love more than Hatch chiles, so you can be sure that I'll be picking up a case of milds and a case of hots to roast off and freeze to use throughout the year. I've come up with some more recipes for you all that use these lovely peppers, so get over to Central Market, get some Hatch chiles, and start cooking!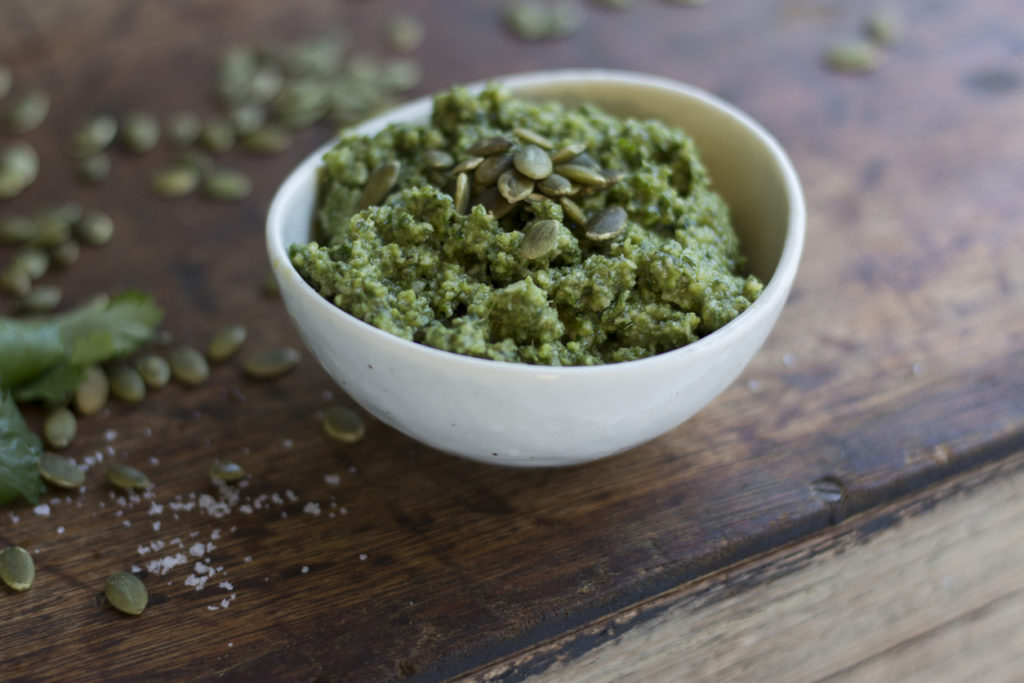 Hatch Chile Pesto
This pesto is great on almost everything – grilled meats and seafood, pasta salads, roasted vegetables, or grilled corn-on-the-cob.
Ingredients
10 roasted Hatch chiles, peeled, seeded, and roughly chopped (I use a mix of hots and milds, but you can use all hots or all milds, to taste)
2 to 3 cloves garlic, smashed, and peeled
1 bunch cilantro, ends of the stems trimmed off
½ cup toasted pine nuts or ¾ cup toasted pumpkin seeds** (available raw in the bulk section of Central Market)
Juice of 1 lime
1 teaspoon ground cumin
¾ cup olive oil (you can use extra-virgin for this, but any olive oil will do)
Water
Salt to taste
Directions
**To toast the pine nuts or pumpkin seeds, toast them in a dry skillet over medium-high heat, shaking the skillet constantly until you can smell the nuts or seeds. Remove from the heat immediately, as burnt pine nuts or pumpkin seeds are rather less than delicious.
Put the chiles, garlic, cilantro, pine nuts or pumpkin seeds, lime juice, and cumin into the bowl of a food processor or blender. Puree until just blended. With the machine running, slowly drizzle in the olive oil and process until smooth. Add water a little at a time if you think the pesto is too thick. Season with salt and let sit in the refrigerator for at least an hour before using to allow the flavors to meld. This makes about 3 cups and will keep in the fridge for about 5 days. I've been known to add more lime juice and water to thin it into a great salad dressing!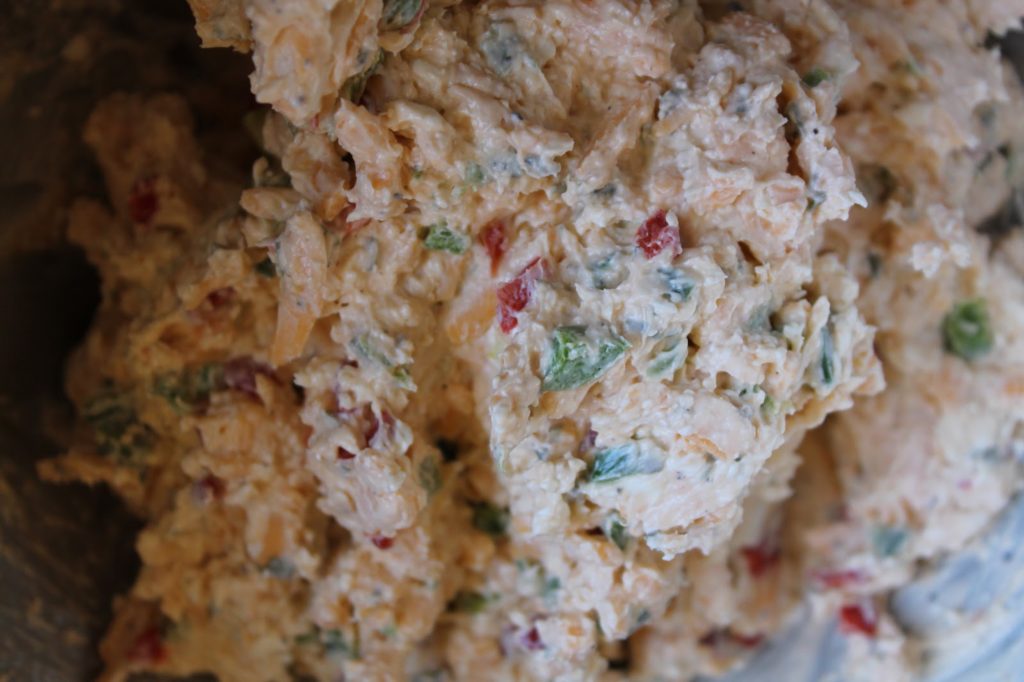 Southwest by South Pimento Cheese
There are few things more Southern than pimento cheese, and there are few things more Southwestern than Hatch chiles. Fortunately, the addition of Hatch chiles to pimento cheese is a match made in culinary heaven!
Ingredients
2 8-oz blocks extra-sharp cheddar, shredded (pleasepleasePLEASE don't use the shredded stuff in bags for this!)
1 8-oz block Monterrey Jack, shredded
1 8-oz package cream cheese, softened
1 small jar chopped pimentos, drained
4 to 5 roasted Hatch chiles, peeled, seeded, and diced (again, I use a mix of hots and milds)
1 clove garlic, peeled and minced as finely as possible
1/3 cup good mayonnaise, more or less**
A dash or two of Worcestershire sauce
Freshly-ground pepper
**If you don't make your own mayonnaise, use either Duke's or Hellman's. Don't use that tangy sandwich spread stuff!
Directions
Combine the cheese, pimentos, garlic, mayonnaise, Worcestershire sauce, and pepper in a large mixing bowl. I always add the chopped Hatch chiles last because I want to make sure to get the cheese good and mixed before folding in the diced chiles. This keeps them from getting beaten up and messy. Let the cheese mixture stand in the refrigerator for at least an hour before serving to allow the flavors to get to know each other. This is great on burgers, sandwiches, crackers, or just on a spoon. Makes about 6 cups and keeps for up to a week in the fridge, not that it will last that long! (If you're a true HatchHead, cut a fresh Hatch chile in half, remove the seeds, stuff each half with this pimento cheese, and broil until the cheese is bubbly.)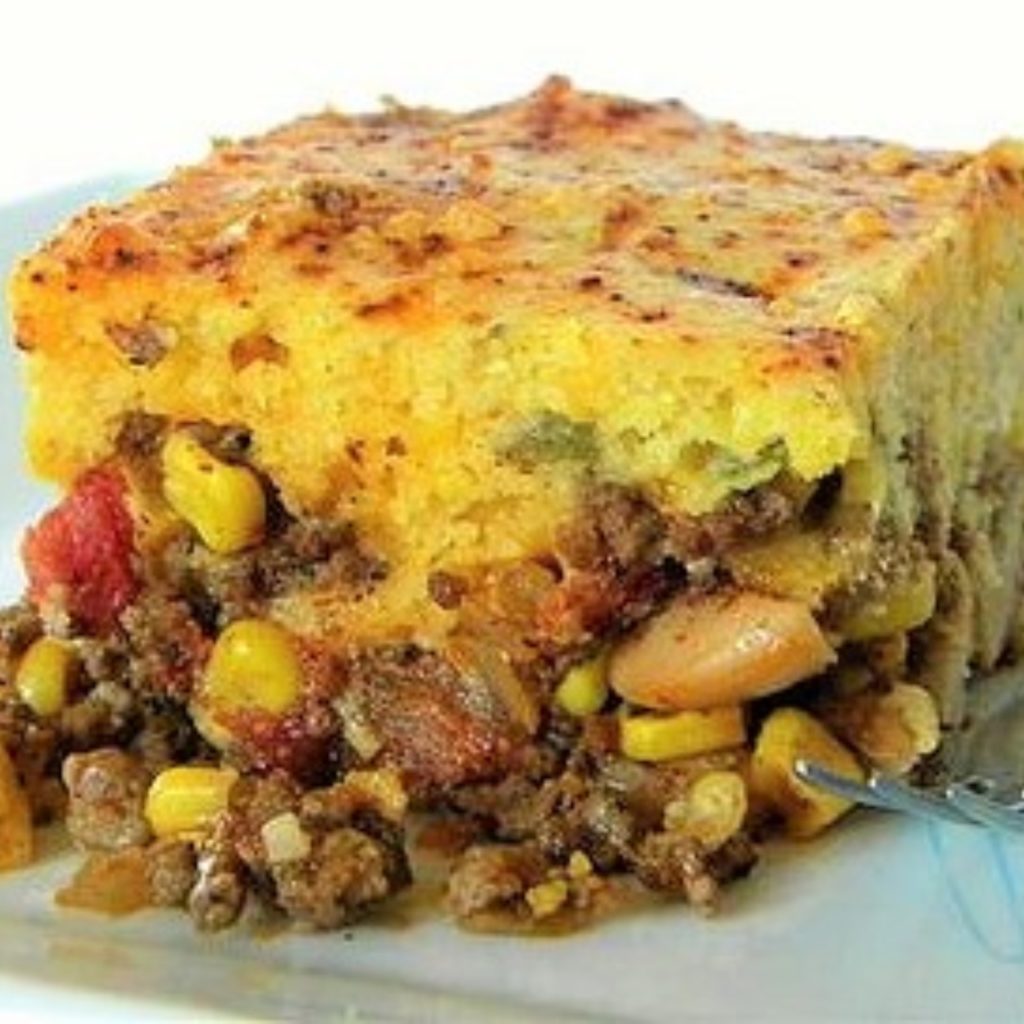 Hatch Tamale Pie
If you're not familiar with tamale pie, it has very little to do with real tamales. It's simply a ground beef and vegetable filling topped with cornbread. Easy and fast. It's not fancy food, but it sure is good! Of course, adding in Hatch chiles makes it that much better!
Ingredients
2 pounds lean ground beef
1 large onion, chopped (I use red onion for this, but use whatever color you like)
3 raw Hatch chiles, seeded and chopped (I like 2 hots and 1 mild in this)
2 to 3 cloves garlic, peeled and minced
1 16-oz can fire-roasted, diced tomatoes
1 16-oz can corn
1 tablespoon chili powder
1 tablespoon ground cumin
1 teaspoon ground coriander
Salt and pepper to taste
1 recipe of your favorite cornbread, uncooked (I have been known to cheat and use Corn Kits. Shhhhh…)
2 roasted Hatch chiles, peeled, seeded, and chopped
Shredded cheddar or Monterrey Jack, optional
Directions
Preheat the oven to 350°.
Brown the ground beef in a large sauté pan or skillet and drain. Add the onions, raw Hatch chiles, and garlic and sauté until the onions are translucent. Add the tomatoes, corn, chili powder, cumin, coriander, salt, and pepper, and mix well. Allow the mixture to come to a simmer and cook for about 20 to 25 minutes, stirring occasionally.
While the filling is cooking, make the cornbread batter according to directions. Stir in the roasted Hatch chiles.
You can make the tamale pie in a Dutch oven, pour the cornbread batter on top, sprinkle with the cheese (optional) and bake the whole thing in the Dutch oven, or you can put the filling in a casserole dish, cover with the cornbread batter, sprinkle with the cheese (optional) and bake. Either way, bake the tamale pie for 50 to 60 minutes, or until the top of the cornbread is golden brown, and a knife stuck in the topping comes out cleanly. Let this stand for about 10 minutes before serving. Serves 6.

Central Market truly becomes the Land of EnHATCHment during the Hatch Chile Festival! There are Hatch chiles in every department in the store, demonstrations and samples, and chiles roasting on the patio. For more information and more recipes, visit centralmarket.com and get to eating!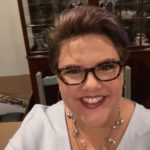 Lee Virden is a jack of all trades, master of none. She has been a bank teller, a chef and caterer (both in restaurants and in private service), a bookkeeper, a trainer, a legal assistant, and a writer. She is a proud graduate of the University of the South with a degree in Early European History. (She planned to be a professor but realized in the nick of time that professors have homework, which she never did when she was a student, so what made her think that she would do it as a professor?) While she has not used her degree in her, er, varied employment history, she is fabulous at cocktail parties. Most importantly, Lee is the proud mother of two absolutely amazing girls, to whom she refers in social media as the Girlchildren.