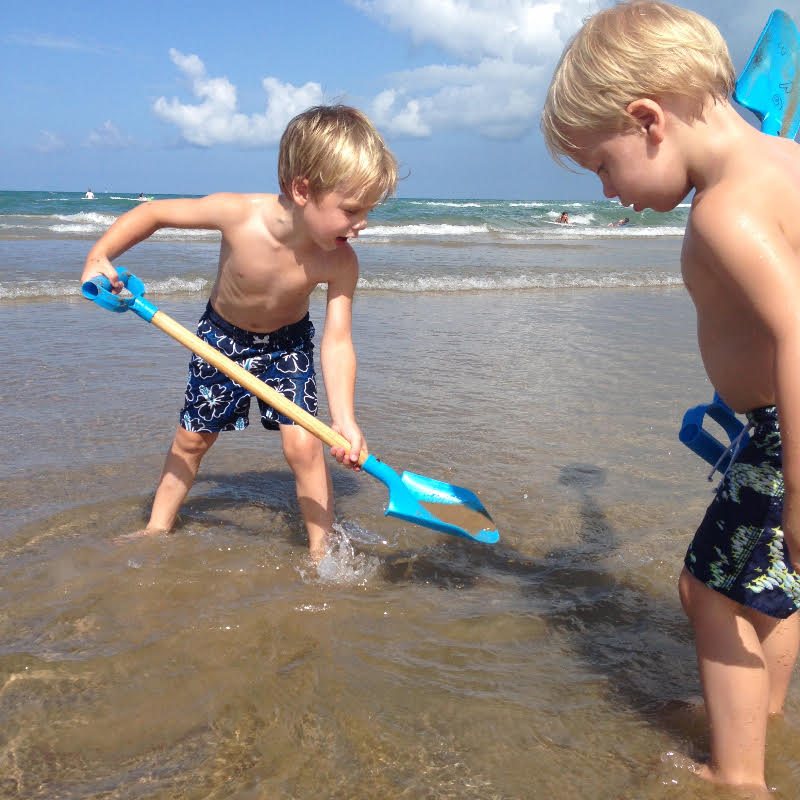 For those of you who have forgotten or never have been, Texas has a beach so beautiful that many families from Mexico vacation here instead of staying at one of their beautiful resorts.  South Padre Island has everything you need in a beach – beautiful clear blue water, soft sand and sunshine.
According to the Natural Resources Defense Council's beach quality report data South Padre Island in Cameron County, Texas is on the list of the top 12 cleanest beaches in the United States!  These beaches received NRDC's five-star rating and violated health standards less than 5% of the time.  Others on the list include:
Newport Beach, California
Gulf Shores, Alabama
Ocean City, Maryland
Dewey Beach, Delaware
Park Point Franklin Park, Minnesota
Hampton Beach, New Hampshire
(There's also a report on the dirtiest. Luckily, none of the beaches in Texas made this list!  These offenders were mostly in California, Illinois, and New York.  If you are concerned about water quality you can always check this link – TexasBeachWatch.com.)
To get to South Padre, our family usually drives from Fort Worth.  It's 8 hours for us.  You can easily fly non-stop to Brownsville on American or to Harlingen on Southwest and rent a car to get to the island.  Any way you choose to go, I recommend not speeding in Los Fresnos or Port Isabel.  Those small towns are notorious speed traps!
Accommodations
Formally the Radisson, Isla Grand is a beautiful beachfront resort that is very popular.  Rad and General are the parrots in the lobby that will entertain your children as you check-in.  I'm always curious what new words they have learned.  "Hola" and "Hello" are all I can get out of them.   Here is the link for more information
Another family friendly option is Schlitterbahn Beach Resort.  They have great rates going on right now and are extremely family friendly.  Your children will not forget staying here and will continue to ask when you can return. I guarantee it!  It's beachfront and connected to Schlitterbahn waterpark, which is celebrating 15 years on the island.
Things to Do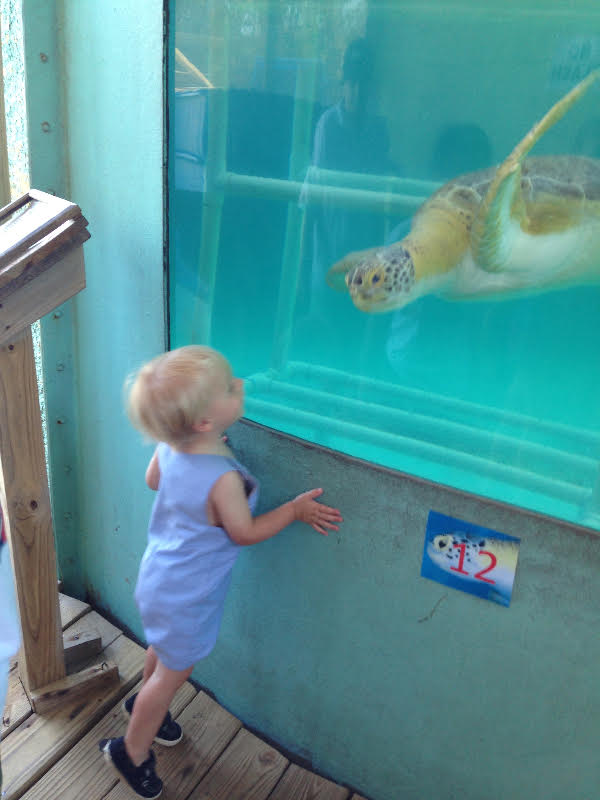 What started with just a Turtle Lady has become a large turtle rescue.  Ila Fox Loetscher lived on South Padre, and it was her passion to save the Kemp's Ridley sea turtles.  People would visit her out of curiosity, and she would educate them on how they too could help these turtles.  It became so popular that she created Sea Turtle Inc.  She was featured on the Tonight Show with Gerry, a green sea turtle.  Ila has passed away, but when you are in S. Padre you can still go visit Gerry. He is now 38 years old and loves it when you feed him romaine lettuce.  Sea Turtle Inc. rescues sea turtles of all kinds, rehabilitates them, and tries to release them back into the ocean when they are ready.   It is always fun to stop by and see the turtles.  During the summer, if you happen to find a turtle laying her eggs, please contact Sea Turtle Inc., and they will make sure the babies are safe. Occasionally you can see them release hatched baby turtles into the ocean.  They are so little and cute.  Your kids will love it!
If you have children in tow, you do not want to miss the Black Dragon Cruise.  It is a modern day replica of a 17th century galleon.  The pirate crew will entertain you and train your children how to be pirates!  It is a beautiful boat ride with a chance to see dolphins, and your children will have a blast! No doubt about it!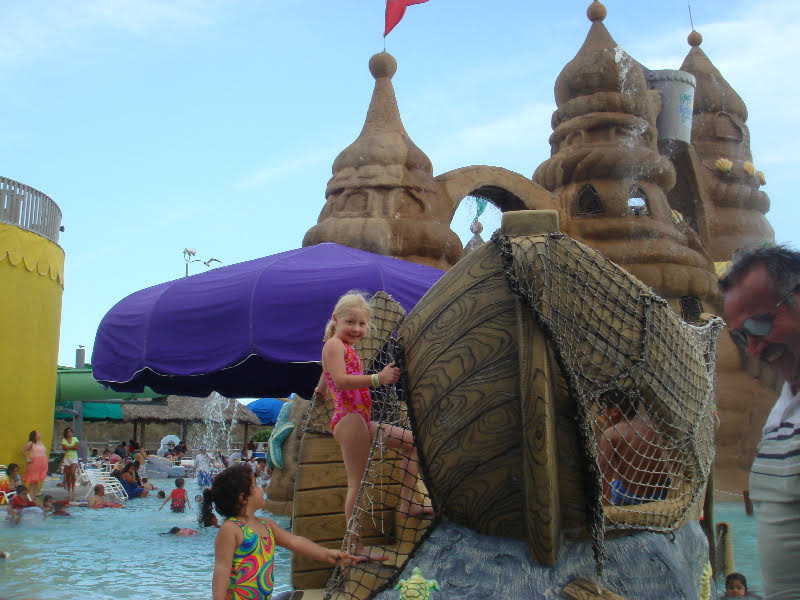 The Schlitterbahn on South Padre Island is fantastic! It was designed perfectly. My favorite feature is that you don't have to get out of the water to stand in line and ride the rides.  For most of the water coasters, you can simply float in your tube until it's your turn.  And it's mostly shaded while you are waiting.  There is a huge sand castle for the younger ones that is so fun to explore with slides and water everywhere.  They even have an area for the youngest ones not even walking yet, and it's shaded, too, with plenty of seating.  It's the perfect place for a tired momma and her busy little one.  My boys love shooting the water cannons at the people floating below and the huge ball blast area.  When we leave at the end of the day, we are not exhausted and sunburned like other waterparks I've visited in the past.  It's a really nice way to spend the day!  No need to bring a camera as they have water photographers around the park to capture your families' memories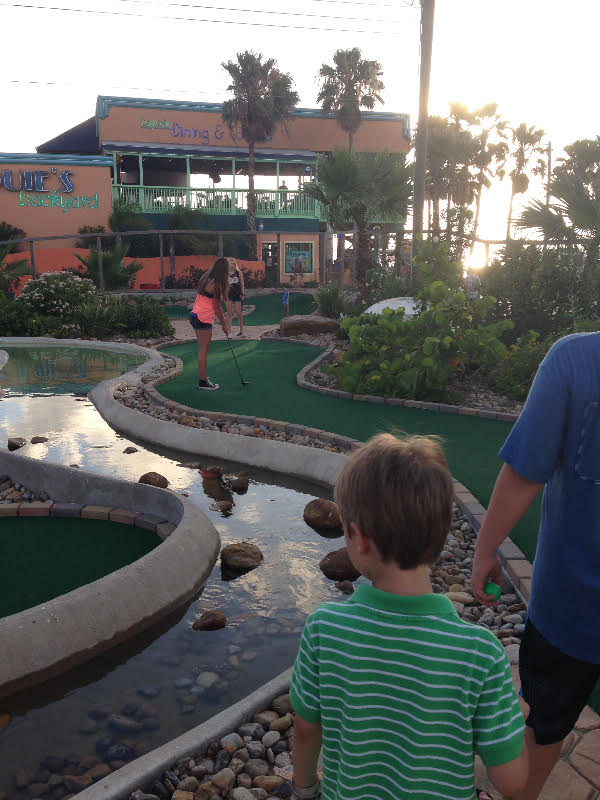 After dinner one night, stop by Gravity Park.  There you will find the best go-cart track I've ever seen.  It's 2 stories and has corkscrew ramps that are so fun to race through.  There is a beautiful new mini golf course, bungee swings, and bungee chairs that are entertaining to watch even if you're afraid of heights!
Where to Eat
Blackbeard's is the best on the island and always has been.
Padre Island Brewing Company has excellent food, freshly brewed beer, and really cute T-shirts.
Daddy's Seafood and Cajun Kitchen is so popular they are expanding again!
Yummies Bistro is the place to grab your coffee and the best breakfast.  They serve breakfast and lunch all the time and are open till 2pm.
Schlitterbahn has 3 amazing options.  Don't tell anyone, but my favorite is the small beachfront bar and grill because there's a pool.  It's called Seaside Grill, and your children can swim while they wait for their dinner.  It's usually not crowded, and the food and drinks will please everyone.  It's accessible by beach or through the resort so you don't even need a ticket to enter and can walk home via beach afterward.  The same is true for the Shrimphaus and Sea 4ever Grill.  These easy options for families have excellent food and again couldn't be more kid-friendly!
Gabriella's Italian Grill & Pizzeria is a must for pizza.  They don't deliver, but it's worth it.  Just give them a call, and they will have your order ready to carry out.  All the food is great, but the pizza is the best on the island.
I used to love Scampi's.  It was THE place to eat and enjoy the beautiful sunset over the bay.  Unfortunately, it's now closed and for sale.  Anyone who is interested in the restaurant business should look into this site!  The competition on the bay is very small.  Your choices are Louie's Backyard, Palm Street Pier Bar and Grill, and Laguna BOB.
Shopping
There are some really cute shops you don't want to miss.  I have two in particular that are my favorites.  Calypso and Shipshape both have beautiful high quality clothing, jewelry, flip-flops, and knickknacks.  It's fun to explore and find nice items to remember our vacation by.  There are more stops to recommend; however, with little ones, I usually can sneak away for just a bit.  Sisters, Rica, Annabelle's, and On the Beach are other fun stops if you have the time!
With all the stress of the world, it's important to get away.  Relax and enjoy your family.  Life is short.  Don't take it for granted.  Schlitterbahn South Padre Island would like to help you with this.  They are giving away a vacation package for one of our lucky Tanglewood Moms readers.  Leave a comment below, telling us your favorite beach activity (sand castle building, boogie boarding, shell hunting, sunbathing, etc.) for a chance to win tickets for 4 at Schlitterbahn, plus a nights stay at the resort and a $25 gift card for use at their restaurant ShrimpHaus or Seaside Grill (these must be used by October 1 of this year). Comments will be open until noon on Sunday, July 31, and the winner will be announced at 8 pm that evening. Good luck!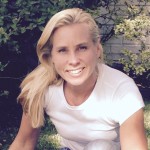 Tricia Schniederjan is a Fort Worth girl born and raised, Tricia is a runner, scuba diver, snow and water skier, hiker, and kayaker.  Her love of exploring has taken her on many adventures with her 5 children which has led to her becoming an expert at traveling with children. She is a UT Austin graduate, an optimist, a peace keeper, and an enjoyer of life.