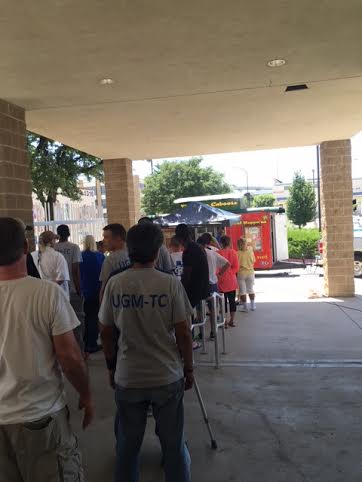 It was nearly 100 degrees on the steps of Union Gospel Mission on Thursday afternoon, but Adam Stahl, owner and operator of The Juice Caboose, was keeping things cool with snow cones made fresh from his food truck and delivered straight to the happy hands of over 100 homeless men, women, and children living at the shelter. Adam teamed up with Keep Fort Worth Funky owner James Zametz and Danette Wicker from Danette's Urban Oasis to bring free snow cones, tamales, and bags of donated items from the community to shelter residents.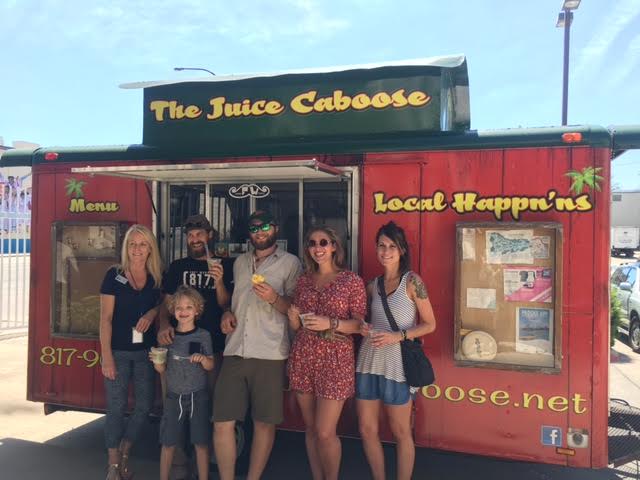 Lezlee Kinney, volunteer coordinator at Union Gospel Mission, says summer is a hard time for the nonprofit because a lot of people get into a different routine and don't have the time to volunteer or give monetarily.
Union Gospel Mission, located off East Lancaster in Fort Worth, provides temporary housing, training, social services, and food to 250 residents at its facility 365 days a year. It also serves meals to hundreds of homeless each day who aren't living inside its walls. Housing and social services for women and children pose the greatest need for the city right now, explains Lezlee. Part of that reason is because women and children are the ones who typically flee (and become homeless) during domestic violence situations.
Learn how to get involved and donate the needed clothing and toiletries today by going online or contacting volunteer coordinator Lezlee Kinney directly at lkinney@umg-tc.org. Or give the gift of confidence and style to folks who need it most as a hair stylist at the shelter's new onsite salon.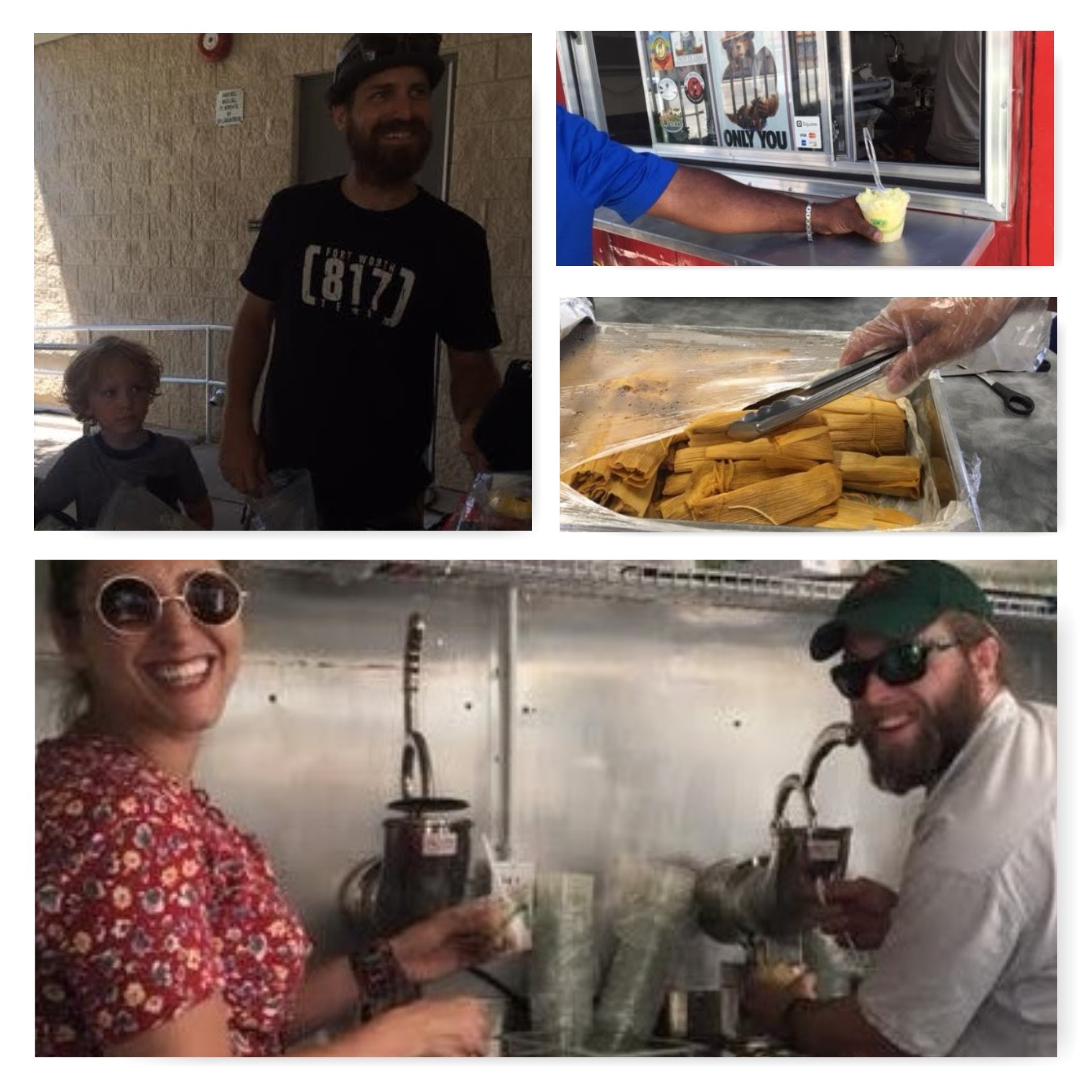 For more than a decade, Sarah Angle has worked as a Texas-based writer. She began her career as a daily newspaper reporter and photographer, and now splits her time between journalism and marketing communications. Since starting her own freelance writing business, Sarah has worked for brands such as: Frito-Lay, RadioShack, Dairy Queen, Honda, Sid Richardson Art Museum, Samsung, and Pizza Inn.
As a journalist, her work has been published in the Washington Post, Boys' Life magazine, Texas Observer, Fort Worth Weekly, The Dallas Morning News, and 360 West magazine. In 2014, she won first place from the Association of Alternative Newsmedia for her feature story "From the Land of the Lost." The following year, she earned a fellowship from the Investigative Reporters and Editors organization and became a board member for the Society of Professional Journalists, Forth Worth chapter. Currently, she teaches in the School of Strategic Communication at TCU. Sarah lives in Fort Worth with her darling daughter and a house full of books and mid-century modern décor.