This article originally appeared in the inaugural issue of Madeworthy magazine. Many thanks to Jodie Miears of Reverie Photo Co. for the amazing photographs!
Lights, camera, and all eyes are on one Fort Worth mom as she films around town this fall. Ever since local interior designer Grace Mitchell signed a contract to work with High Noon Entertainment, the reality television production company that produces Cake Boss and Fixer Upper, she's had a hard time believing that television is now part of her reality.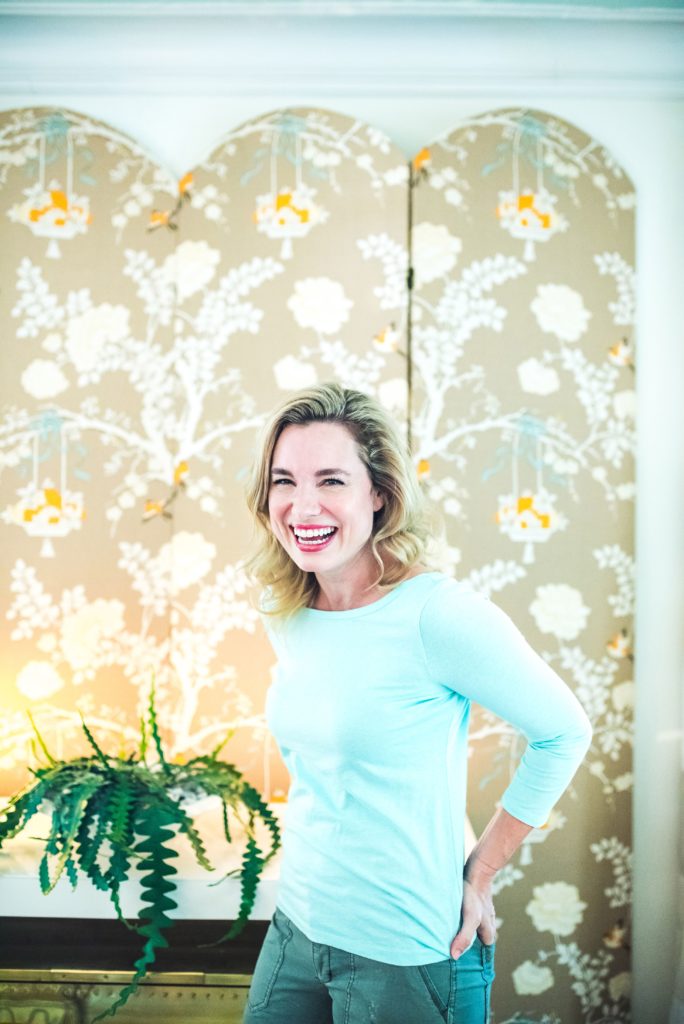 "It's so weird. I say it out loud, and I can't believe we're here." said Mitchell, who had to fight back a few tears before continuing to speak. "I just feel like a normal mom in Fort Worth, Texas, and this seems like something that happens to people who live in California or New York. The fact that somebody sees something special in Fort Worth, [a town] I'm so passionate about, is such a joy for me."
Mitchell has long been loved by local families in need of interior design overhauls and by those who followed her blog, A Storied Style, through the years. But the surge of attention she's received since announcing her television project is more than she's used to. She's been humbled by the experience, and at a local coffee shop, she shared with me how she's managing to keep her family first.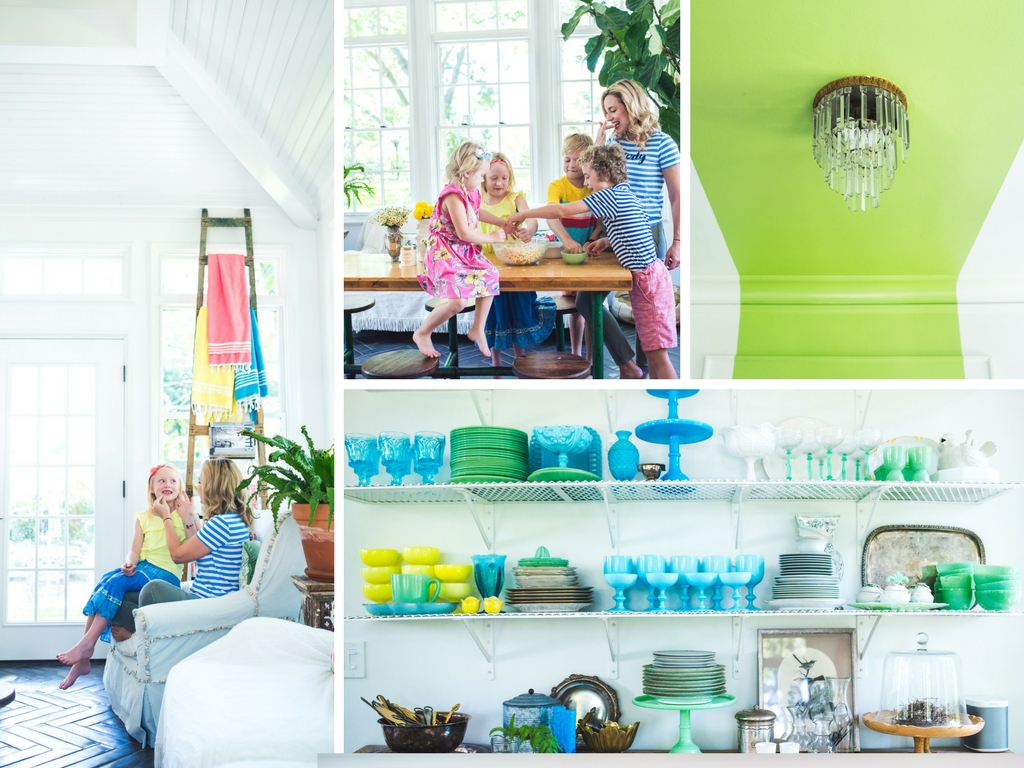 "For [my children], this is like another project. I bring them to my client's houses a lot of the time anyway, especially in the summer, so they're used to going to fabric stores." she said of her 6-, 7-, 8-, and 9-year-old assistants, named Karis, Glory Evelyn, Tate, and Ellis, respectively. Mitchell also credits the lack of channel surfing for her kids' nonchalant response to cameras. The family of six, which includes her husband Kent, doesn't watch television Monday through Friday, excepting for the occasional movie.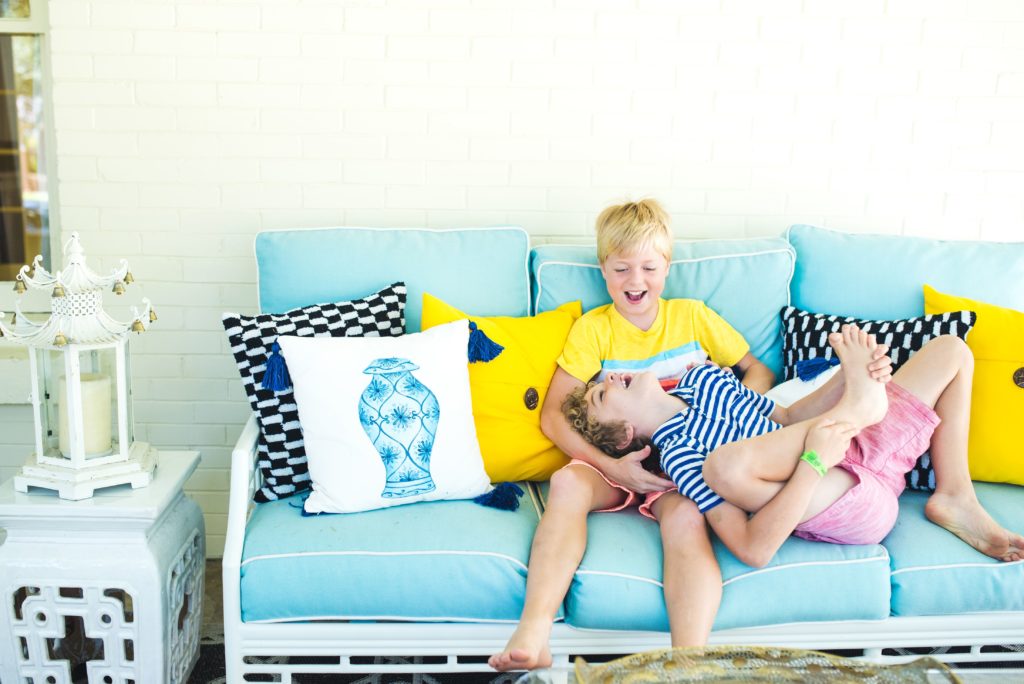 Each of the four littler Mitchells have had a big say in her designs, too. "We don't have any quiet ones." she joked. "They're all very confident little people."
That's why her front porch is robed in sunny yellow. When she first moved into her home in Mistletoe Heights, the second-floor shower and part of a tub came through the ceiling of her living room. Her oldest son Ellis, who was just three at the time, looked at the rubble and then at Mitchell and said, "This is a sad house, but we can make this a happy house. I know we can." It was then that she decided a happy house has a yellow front door. She framed the rest of the front porch with floor-to-ceiling, yellow-striped curtains to accent the white brick and blue upholstery of her patio furniture.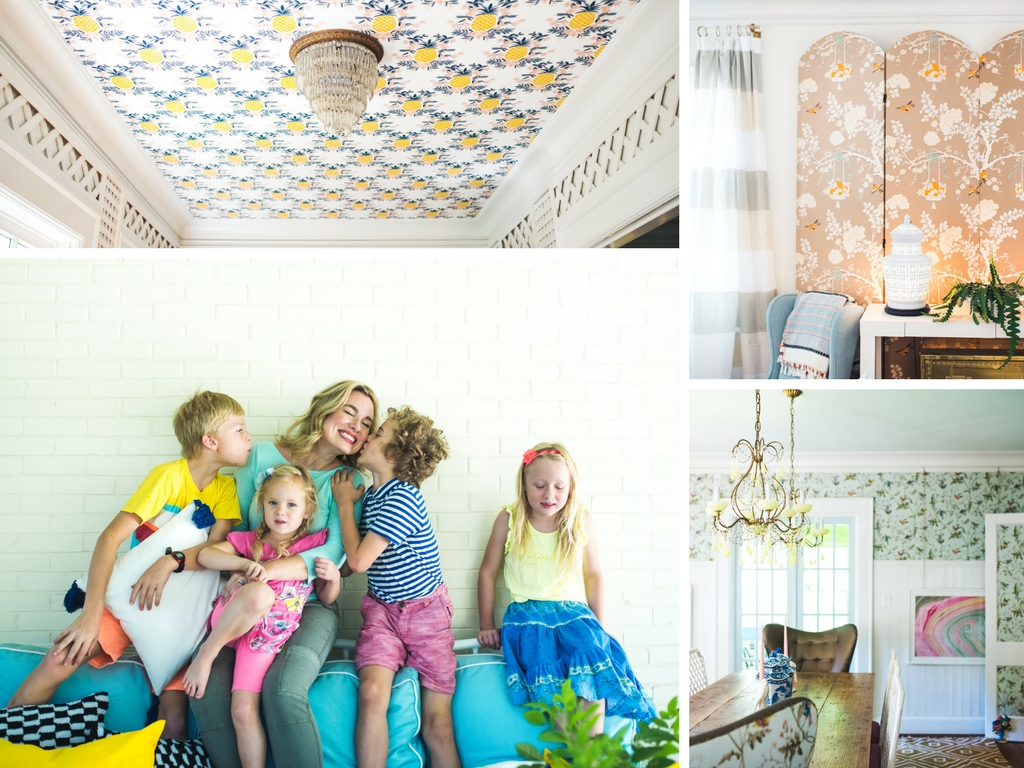 The room with the bright green stripe was more of a compromise. "As much as I try to buy Montessori-esque wooden toys, you're going to have some of the plastic, sing-songy stuff, so I really like white playrooms because I feel like that helps balance out the loudness of the toys." said Mitchell. Her kids, however, were begging for color, so Mitchell painted everything white save for one thick strip of green that runs down the middle of the room. "We love it. That's the room we're in the most." she said.
Most of the time, the room that's all her own is her office, which comes with has its own story to tell. "Before we had kids, my husband and I went to visit Edith Wharton's home up near The Berkshires, and it's called 'The Mount.'" explained Mitchell, who described one of Wharton's hallways as so grand, and yet so simply understated in the colors of cream and pale green.
"I think a lot of people think you can't translate those very grand things into the houses of normal people, but you can." Mitchell found a similarly pale green paint to "trim out" her office ceiling in order to hide an attic opening she didn't like looking at. She chose inexpensive shelves from CB2 and gilded the shelves with more paint. "Now it looks like a million bucks." she said. "But it wasn't!"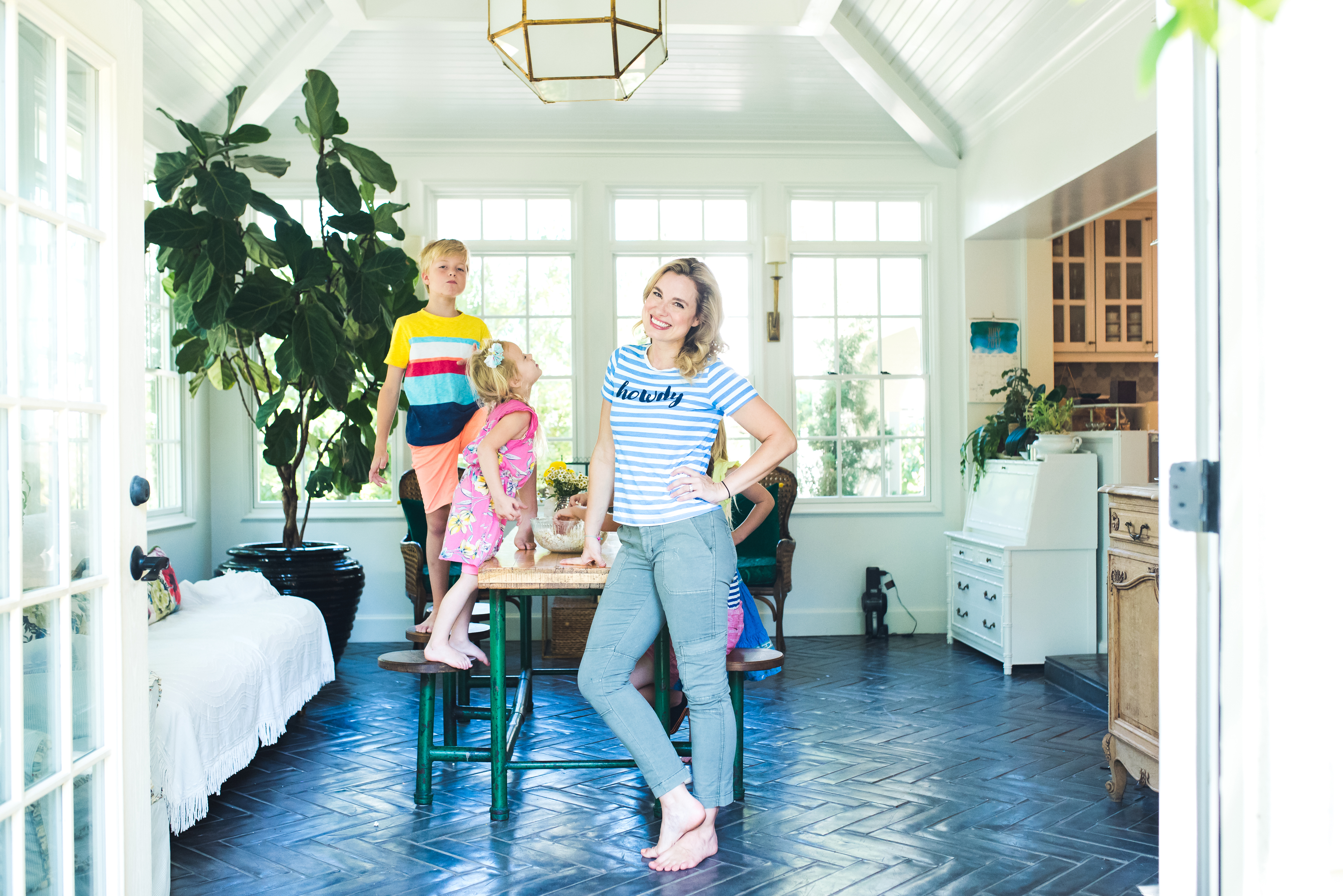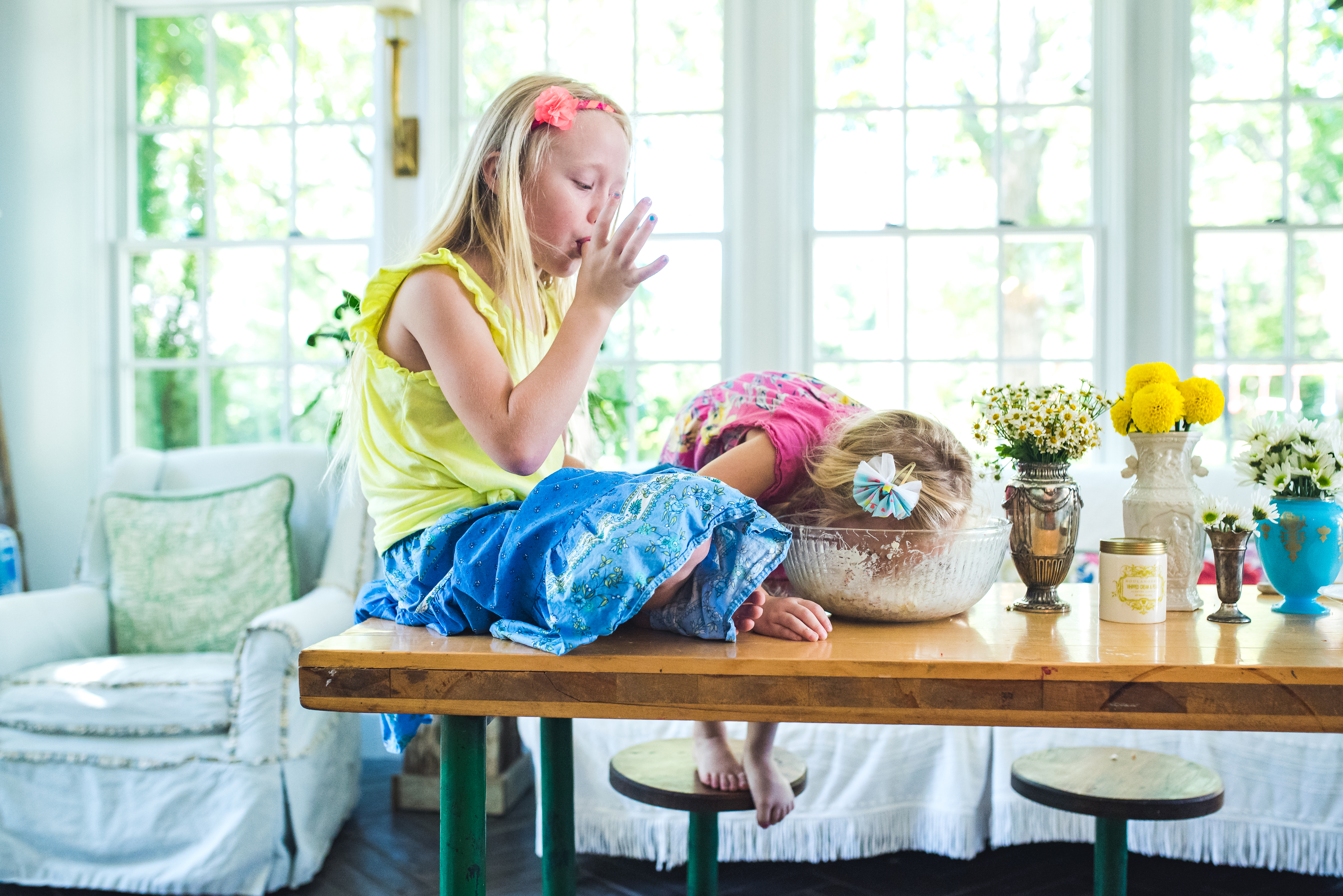 Her home, which was built in 1919, holds some of Fort Worth's history, too. Peer into the library, and you'll find the study of Mr. Carl Wollner, a German immigrant turned prominent owner of an oil and gas company established on North Main Street.
Mitchell has learned more about Wollner through contact with his grandson, who remembers when no one was allowed to enter his grandfather's study. The one time the little boy did, he tried to touch what he thought was a stuffed owl on the fireplace mantle, but the owl flew away too fast to be touched. "I just love that story." Mitchell said. "We had to restore the wood, but we tried to keep everything in there original, the lighting and everything."
On another side of the library, a picture of the old Forest Park Carousel hangs between two windows. Mitchell discovered the photograph in the library and decided to blow it up to a much larger size for guests to see. She hopes that when Wollner's grandson comes to visit the house later this year, he'll appreciate that thoughtful touch.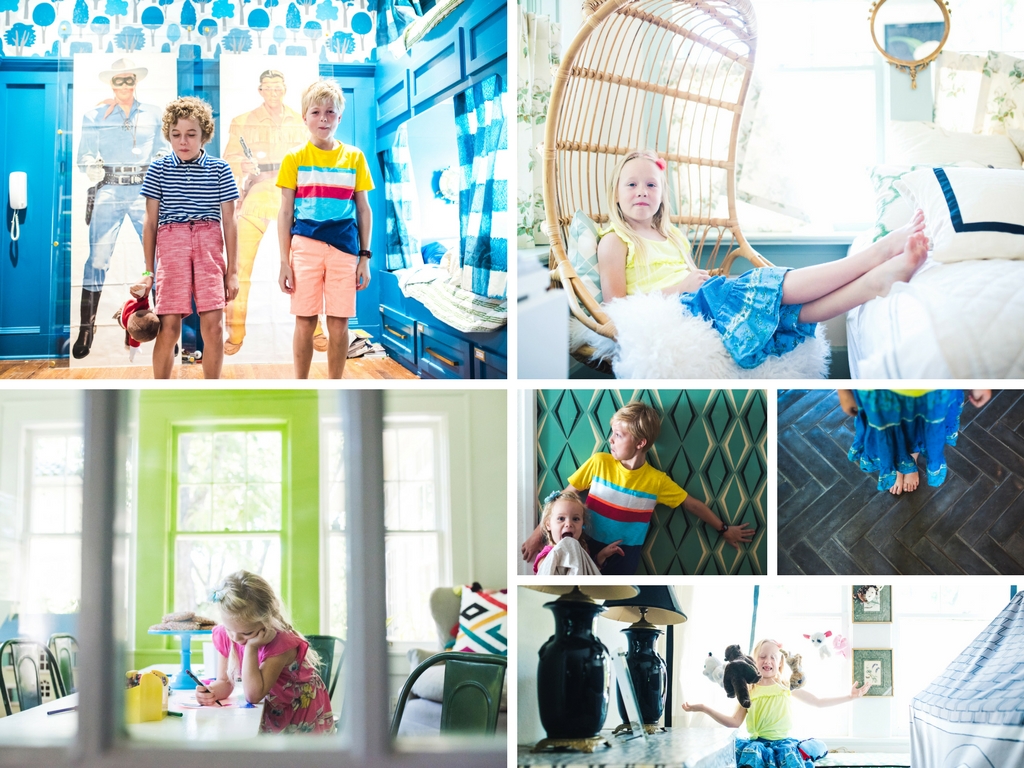 Of her style, Grace is hesitant to give one descriptor. She likens her design experiences to those of most people, saying that style happens as an evolution, not a definitive end point.
"I tie a lot of my designs into things that have really struck me, places I've traveled, or experiences I remembered as a child, or feelings I get being in certain places." she said. "That sounds really abstract, but when I talk to my clients I ask them a lot of questions and for adjectives. What do you want this room to feel like?" As she returns to a client's list of adjectives, she throws out a piece of art or furniture that doesn't fit with the feeling of those adjectives.
"So much of a space is how it feels, and you can make a really pretty room, and it's just pretty. But if you want to evoke an emotion, then to me that's about stories, and finding the right colors that tie into those memories." she said.
Her love of stories sends her traveling to clients' homes in very different neighborhoods, letting her play with different architectural styles. For example, what she likes best about working in Tanglewood is the abundance of greenery and foliage in backyards, and how willing her clients are to embrace mid-century modern designs.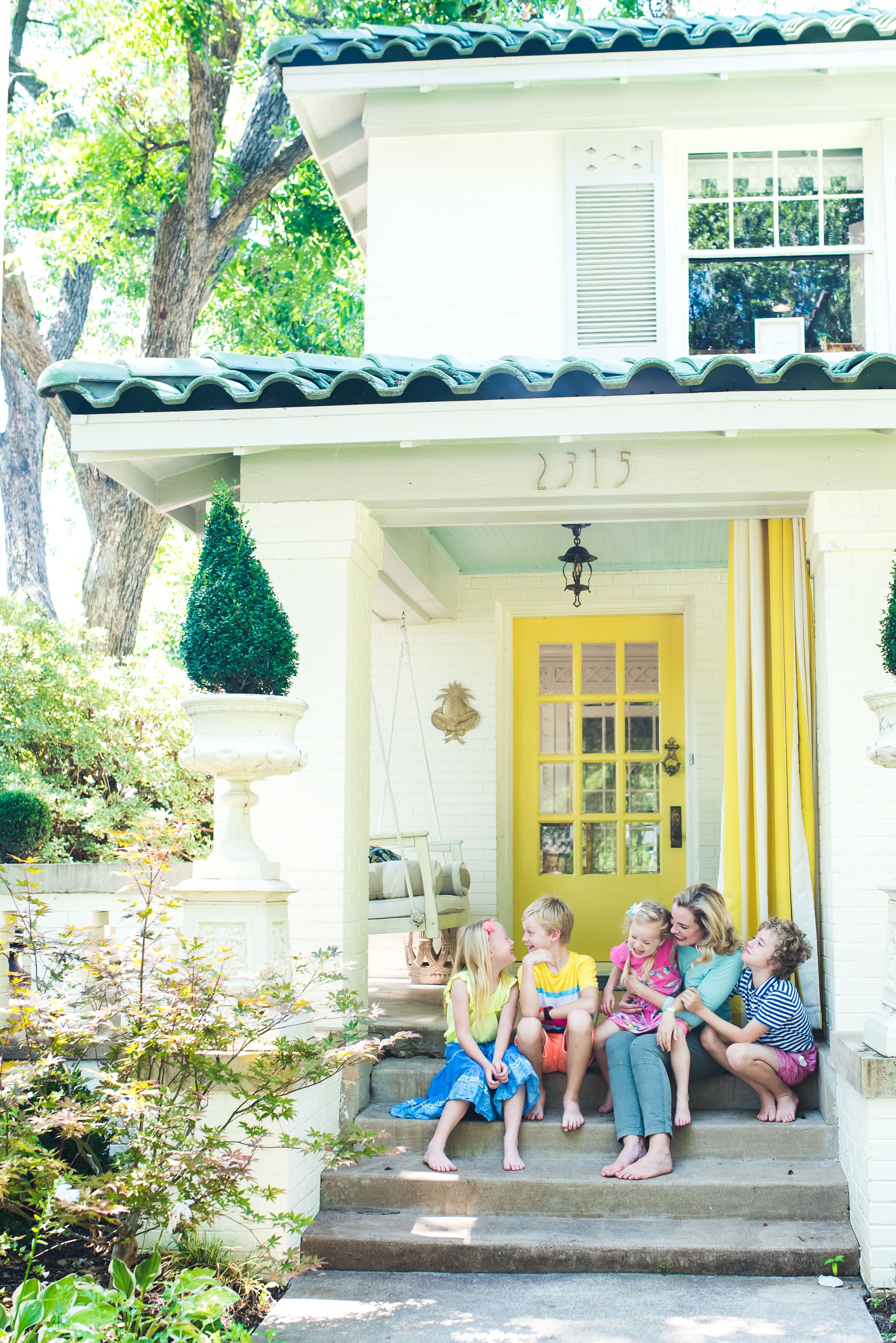 As a designer, she's used to clients being bashful about the state of their homes. "It's funny because when you're a designer, people don't want me to see their messes, and I'm like please." she laughed. "Come over right now, and see the mud across the floor, and the toy explosion, and the laundry that's been on my couch for five days. Please. I'm with you."
She can't say much more about her television project for now, but more information will be released later this fall. Until then, Mitchell is giving all her focus to her family and filming a show she hopes will be garner well-deserved notoriety for Fort Worth.
What she will say with certainty is that she relates to other moms in the area who dream big for their families. Her best advice is that "the ability to be honest with yourself about how you're doing in all the realms of your life is a big factor. If there's someone I want to get my best, it's my family." She went on to say, "Right now, I feel like I've got it down pretty well. There are balls dropping, but I forget that it's blue shirt day or teacher appreciation week at school. But my name is Grace, and it's funny how it wasn't until my late twenties and early thirties that I learned what it meant to accept grace and have grace for myself as a mom."
Grace's Decorating Tips:
• Every room needs something old in it.
• Estate sales are awesome places to buy one-of-a-kind things.
• If you don't know what color scheme you want, go with your favorite color.
• Decide what you want to be the focal point of the room, and build the room around that.
• Ask a friend who you trust. I'm a designer, and I ask people's opinions all the time!
Find Grace on Instagram Here! Her website is full of gorgeous projects of her own and for her clients, visit her website HERE.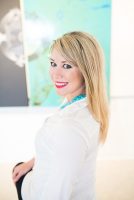 Jackie Hoermann-Elliott is the Assistant Director of TCU's New Media Writing Studio, where she teaches digital composing to Horned Frogs needing to create videos, infographics, blogs, and much more. She wrote for newspapers and magazines around the Midwest before settling down in the Lone Star State. Since she moved here in 2013, she's written for The Fort Worth Star-Telegram, Indulge, K Magazine, The Dallas Morning News, and GuideLive. Currently, she writes for those fun guys running The Fort Worth Weekly and is a valuable member of the TanglewoodMoms.com team. When she's not writing, she's procrasti-cleaning to avoid her dissertation or reading up on new trends in health and psychology research. For fun, she cheers on her husband, Mansfield ISD football coach Buck Elliott, teaches yoga at Yogali off E. Lancaster, practices poses with her amazing bonus daughter, "E," and enjoys the newest addition to the Elliot family, "Baby B."