I'm personally in love with Valentine's Day. I know it gets a lot of criticism, but I think it's because people tend to have their expectations set high for that one particular day. A dear friend of mine, Lauren Foster, who is single said something one day that really struck me. We were looking toward a couple in the distance who were engaging in some close nuzzling, and she said "I just love Love". And I couldn't agree more. Love is one of those emotions that is so rare, so beautiful, yet can be equally heart wrenching and debilitating. Nevertheless I too just love Love.
February should not be a time to hide under your invisibility cloak because you don't have an SO to share it with, it's a time to find others that are also seeking a meaningful connection, or even a really cool friend that enjoys the same things as you. Last year I vowed to make more in-person events happen for 2016, so I partnered with the two very best people I know, Sarah Angle, writer for the FW Weekly, and Dallisa Hocking, founder of Love FrogKisser to bring you Love FW, A Curated Singles Event
What does that mean? It means if you are in a relationship and have a close friend who is single, bring them! It means that if you are recently divorced or not so recently divorced, never been married, or like drinking beer with recently divorced or not so recently divorced or never been married singles then COME. Come sit with us. Maybe you've kept up your "going out" college lifestyle, but this chick hasn't and I crave nights like these to hang out with friends and experience Fort Worth community at it's finest. Because secretly deep down, I know you just love Love too. Plus I guarantee you will meet the man or woman of your dreams. Just kidding, but hey, there's always a chance.
BOOK YOUR TICKET NOW — SPACE IS LIMITED, and this event will sell out. 
Friday, Feb. 5
6:30 p.m. – 9:00 p.m.
The Collective Brewing Project, 112 St. Louis Ave., Fort Worth
Tickets: $25 each + tax (ticket price is inclusive of 8.25% sales tax)
Gather your friends and get ready to meet local singles – just in time for Valentine's Day! Your ticket includes entertainment, two craft beers, a commemorative pint glass and an interactive event curated for those looking for love. You can stay up-to-date with announcements by joining the Facebook Event page here
Event Sponsored by Dr. Peter Damico, Skin Care Fort Worth, Grissom's Fine Jewelry, FTI Medical Solutions, Vanity Room Waxing Boutique, Kent & Co Wines and Brewed.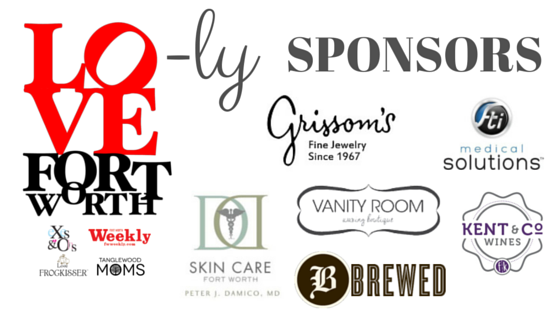 Live Performance by Jon Christopher Davis & Lone Star Attitude
An equal number of tickets are available for women and men. But once they're gone, they're gone! Be there, or hear about it later. LOVE FW is brought to you by Love FrogKisser, Tanglewood Moms, Exes & Ohs and Fort Worth Weekly.
Please note: If you experience issues using your iPhone during checkout, please use a desktop computer to complete the transaction. 

Please email Victoria Wise at tanglewoodmoms@gmail.com if you are interested in co-sponsoring this event. We still have some placements available for digital and swag bag advertisers.