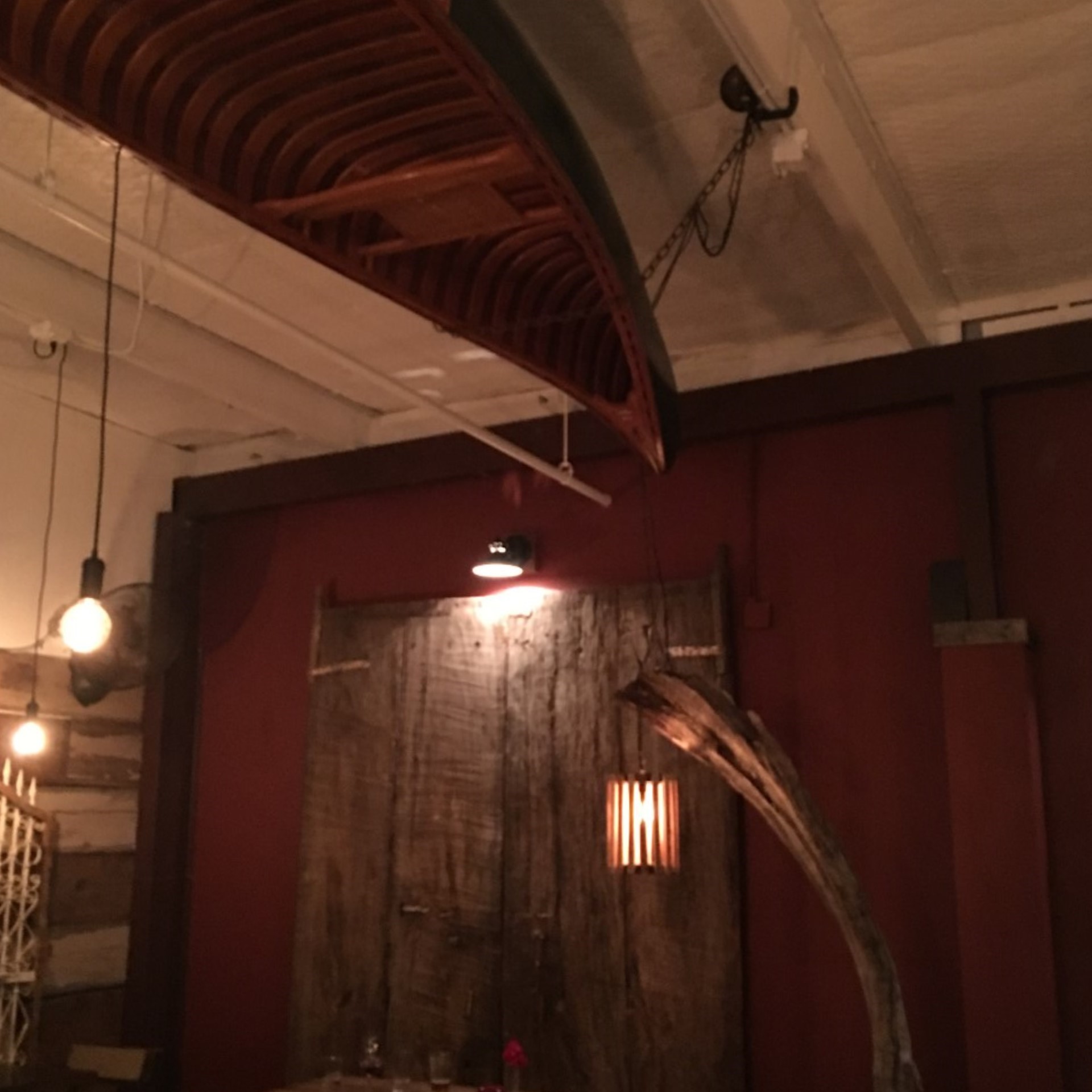 I'm a little bit of a wine snob. Just a touch. I mean, I'll drink anything in desperate times. But when I have the choice, I like to get something I haven't had before, or a glass that I know I'll love regardless of circumstances or sobriety.
Enter 44BOOTLEGGER off Magnolia Avenue. It's not new to Near Southside, but it's newly reinvented. In its former iteration, it was a retail shop, selling furniture — like long oak tables (want), which still adorn a dozen or so dining rooms in Fairmount, along with lovely items such as Birkenstock sandals, copper mugs, luxury candles, and chic apparel. But when people walked in, explains co-owner Tommy Brown, they thought it was a bar. People wanted it to be a bar. So the owners decided to give customers what they wanted, and hopefully, create a space where Fort Worthians could enjoy a drink and, come October, a small bite to complement it.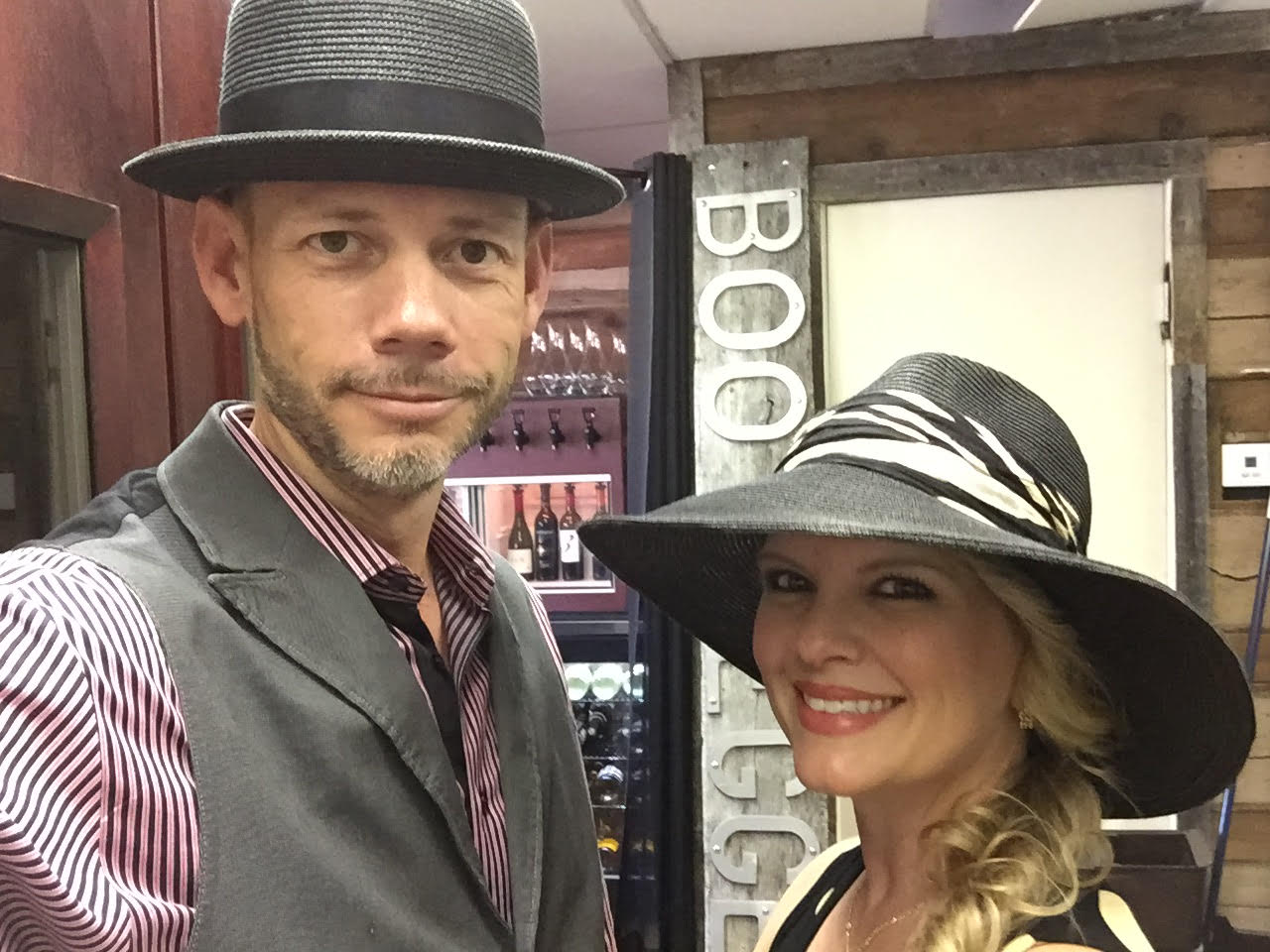 But what really sets them apart in the city, says Tommy, is serving an equal selection of quality wines and beers — that's 44 different rotating wines and beers on-site all the time. This, not surprisingly, makes a lot of couples happy. Personally, I always want wine (that aromatic, tingle-my-taste-buds-with-intrigue malbec). But many of my male friends want beer (I'm talking to you, Eddie Brown). And this bar has plenty of both, set in an atmosphere that's part cabin in the woods and part crafty hipster hangout with a canoe hanging from the ceiling for inspiration. Oh, and Tuesdays are happy hour, which means $4 glasses of choice vino and $4 beers (all beers) from 4 – 7 p.m.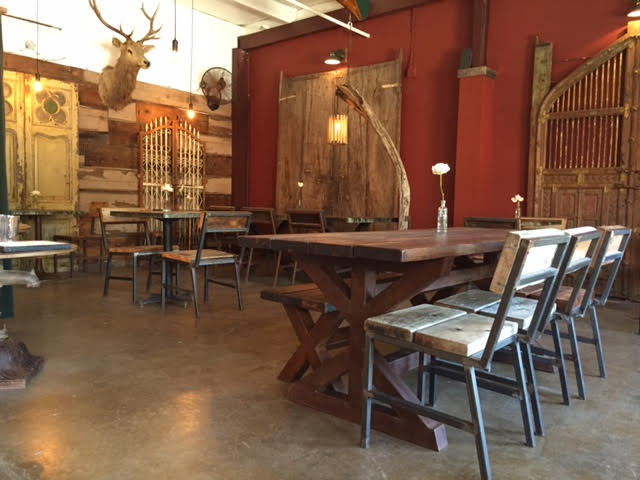 "Our main goal is to kill people with kindness and have a great menu that rotates," says Tommy. And that starts with giving people something unexpected and wonderful. "We have to be ambassadors for the city," says Tommy. "People from around the country are coming to Magnolia Avenue, and we want them to come back."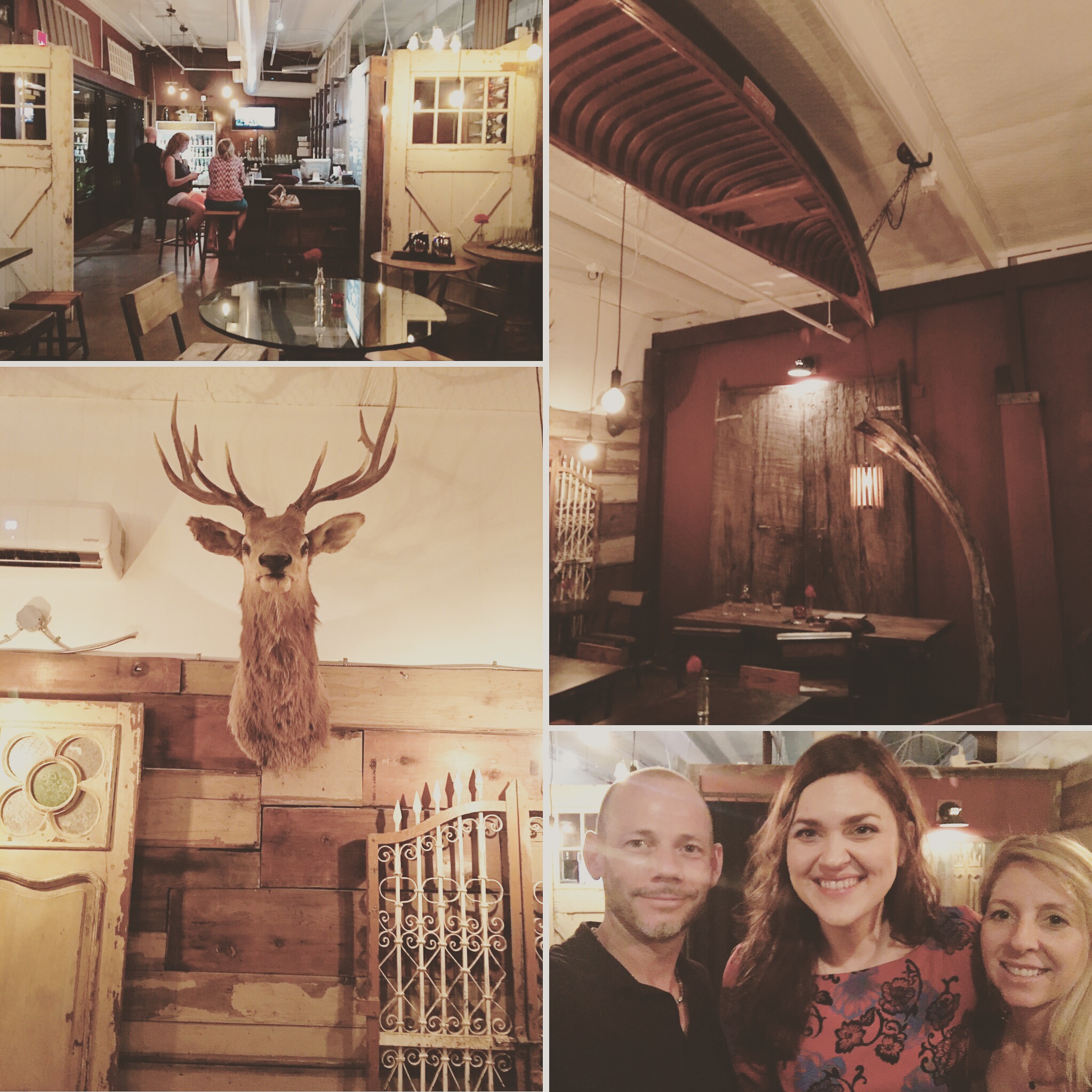 If you've never been to 44BOOTLEGGER, or you're coming back for another visit, here are a few libations to get your summer in full swing:
Malbec Blanc (France): At $9 a glass ($33 a bottle) this not too sweet white wine goes well with summer picnics and pool parties. It has notes of honeysuckle, citrus, and granny smith apple, Tommy says. Take a bottle to go for $20.
Picpoul (France): Confession: I've never heard of this grape. But at $9 at glass ($33 by the bottle) I absolutely need to give it a go. The melon and citrus flavors would mingle well with a chicken salad or summer BBQ. Take a bottle of this hard to find wine home for $20.
BenZiger Cab (Sonoma): This winery offered the first biodynamic certified wines in the nation. What that means, says Tommy, is that it provides the highest level of organic farming possible. "I call it organics on steroids." This wine also happens to be the most expensive and bestselling cab 44BOOTLEGGER carries. Get the love starting at $16 a glass, $59 per bottle, and $33 for a bottle to go. Tommy says, "It drinks like a $100 bottle of wine."
Now, on to beer — and the top of Tommy's roster of rad hops.
Lazy Magnolia: This beer from a Mississippi brewery is a nutty brown ale that's smooth and lightly roasty. It's the best selling beer here and $6 a glass.
Luponic Distortion: From Firestone Walker Brewing in California, this beer ($6 a glass) has a cult following, Tommy says. With a great blend of hops and malt, it provides a balanced taste without being overly bitter.
Cheers to summer drinks and new friends! See you on Magnolia Avenue.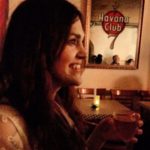 For more than a decade, Sarah Angle has worked as a Texas-based writer. She began her career as a daily newspaper reporter and photographer, and now splits her time between journalism and marketing communications. Since starting her own freelance writing business, Sarah has worked for brands such as: Frito-Lay, RadioShack, Dairy Queen, Honda, Sid Richardson Art Museum, Samsung, and Pizza Inn.
As a journalist, her work has been published in the Washington Post, Boys' Life magazine, Texas Observer, Fort Worth Weekly, The Dallas Morning News, and 360 West magazine. In 2014, she won first place from the Association of Alternative Newsmedia for her feature story "From the Land of the Lost." The following year, she earned a fellowship from the Investigative Reporters and Editors organization and became a board member for the Society of Professional Journalists, Forth Worth chapter. Currently, she teaches in the School of Strategic Communication at TCU. Sarah lives in Fort Worth with her darling daughter and a house full of books and mid-century modern décor.