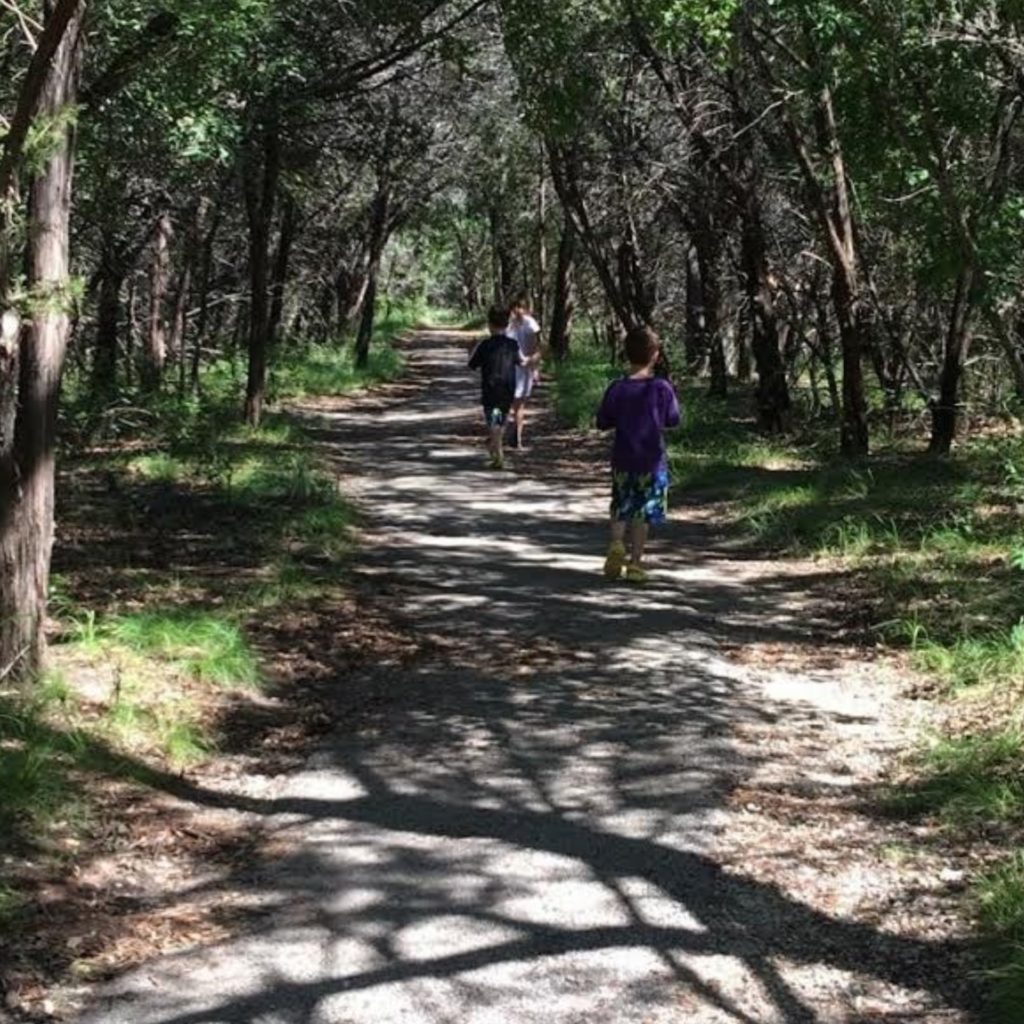 A few weeks ago, we were trying to come up with something fun to do to kill a Saturday. One of our favorite places to go play is Big Rocks Park in Glen Rose. We wrote about it once, here. You should definitely go check it out, it's a blast. So anyway, we decided we'd do another Big Rocks run.
If you've read any of our little adventure articles in the past, you've probably realized we don't mind just jumping in the car and heading out without a real plan or agenda. Usually it works out, but this time we could've benefitted from a little homework. As usual though, we hopped on the Chisolm Trail Parkway (which has shaved a good 20 minutes off the drive to Glen Rose) without a thought and blithely drove toward disappointment.
The week before had been that incredibly rainy week that caused massive flooding all over the state, and the Paluxy River was still smashing through Glen Rose at flood levels. So, no Big Rocks. Sorry folks, the park's closed.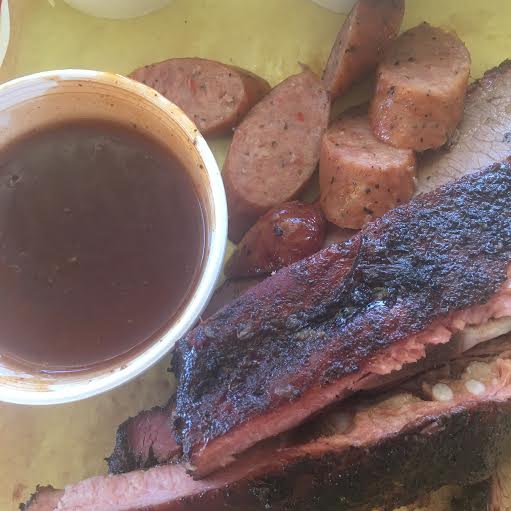 Darn it all. It was about lunch time anyway, so we decided to mull our options over a meal. Glen Rose has some good restaurants, like The Riverhouse Grill and Storiebook Cafe, which we wrote about in our last Big Rocks blog post. However today, Daddy was craving some barbecue, so we tried Roadrunner Smokehouse for the first time. The place was busy, so we grabbed a table outside, put in our order and waited. And waited and waited and waited. We were getting really hungry, and we were still waiting. Finally, after a pointed complaint to manager and staff, the food arrived. As it turns out it was worth the wait. Roadrunner serves up some damn good BBQ. We tried ribs and brisket and some of the best smoked sausage I've had anywhere. The manager very apologetically explained to me they were short staffed due to flooding that had destroyed some of their employees' homes or cars. We felt very bad for them, and clearly the whole community was rocked by those floods. I left a larger than normal tip and promised we'd be back. If you go to Roadrunner Smokehouse now, you won't have to wait for your food like we did, but even if you do it will be worth it.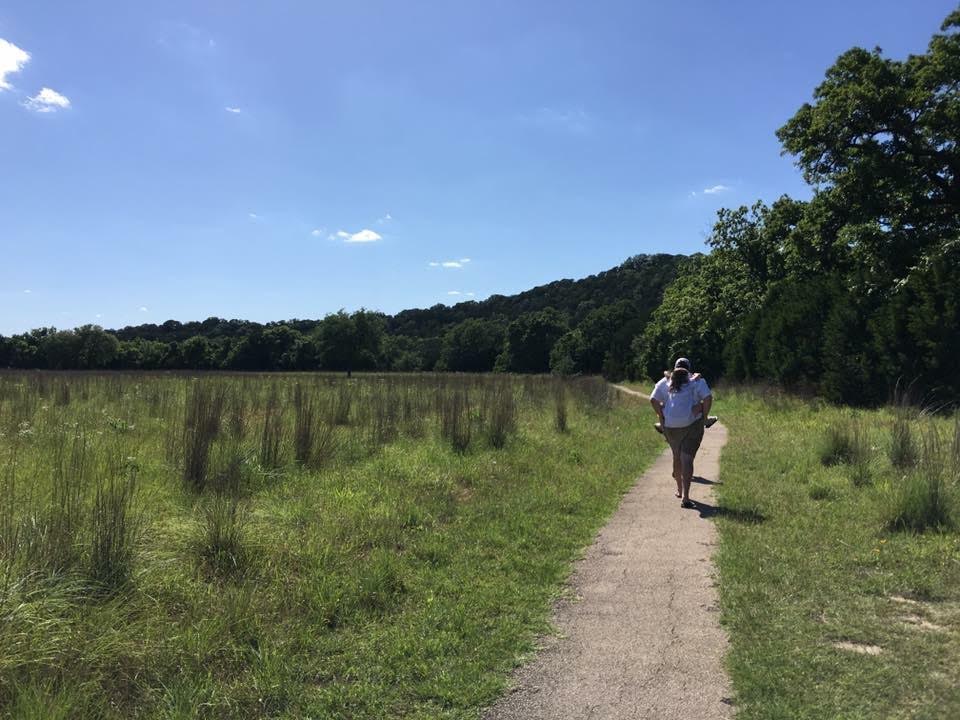 As we sat and waited for our food to arrive, we decided our next step. Knowing that the river would be flowing, we thought we'd take a chance on Dinosaur Valley State Park anyway. Many of our friends have been there, and we had heard great things about it, but we'd never checked it out before. The big draw to DVSP is the many dinosaur prints in the river bottom. Generally, the river runs pretty low, and you can walk right up to real deal dinosaur prints. We knew that wasn't going to be a possibility this trip, but we went into it with eyes open.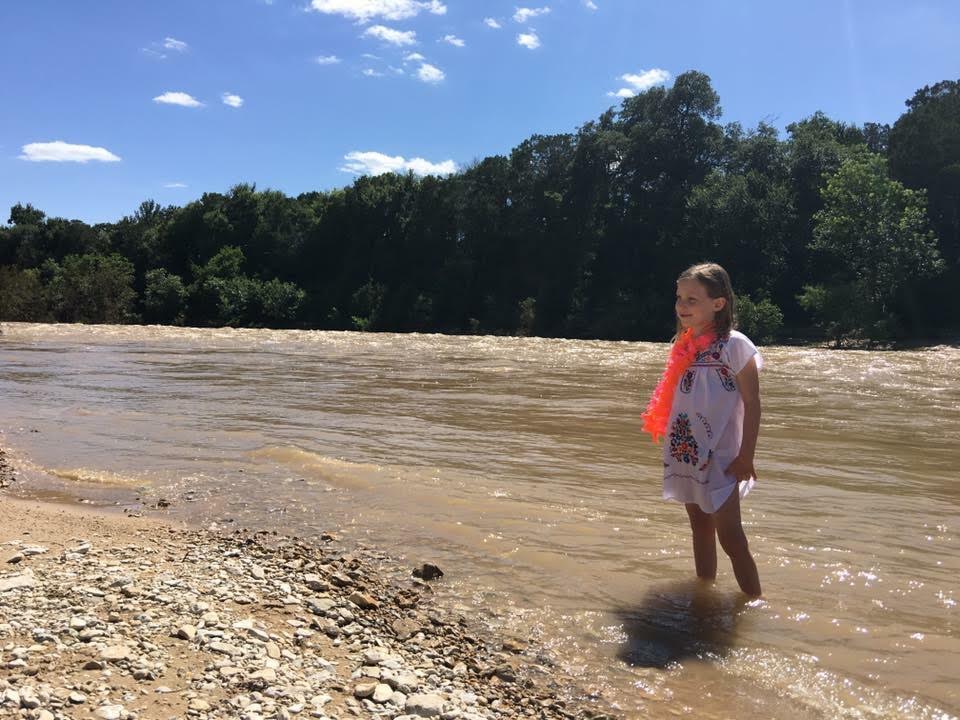 When we arrived, we checked in at the ranger station and were informed most of the hiking trails were closed due to flooding, and none of the prints were accessible. However, they did have one trail open, so we stayed to do a hike. The trail itself was amazing. It runs along the banks of the river with many small trails that lead down to the water. We even found a spot where the river widens out into a big bend with a wide, flat, sandy bank. The river was in flood, of course, but we were able to walk right up to the water and skip rocks, look for fossils, and wade into a slack-water pool. After about 30 minutes or so, we resumed our hike and spotted myriad bugs, birds, and lizards. There were other families with small kids we chatted with, and everyone was enjoying the beautiful day despite the lack of dinosaur tracks.
We spent a couple quality hours exploring the outdoors, communing with nature, and enjoying each other's company. In short, and despite our original disappointment, it turned out to be a great day. Of course, everyone fell asleep on the 45-minute ride home, but we all agreed another trip to Dinosaur Valley State Park is in the offing. In fact, next time we go, I think we'll start earlier, spend an hour or two at Big Rocks, grab a bite to eat around midday, and end the day hunting dinosaur tracks. Maybe we'll see y'all there.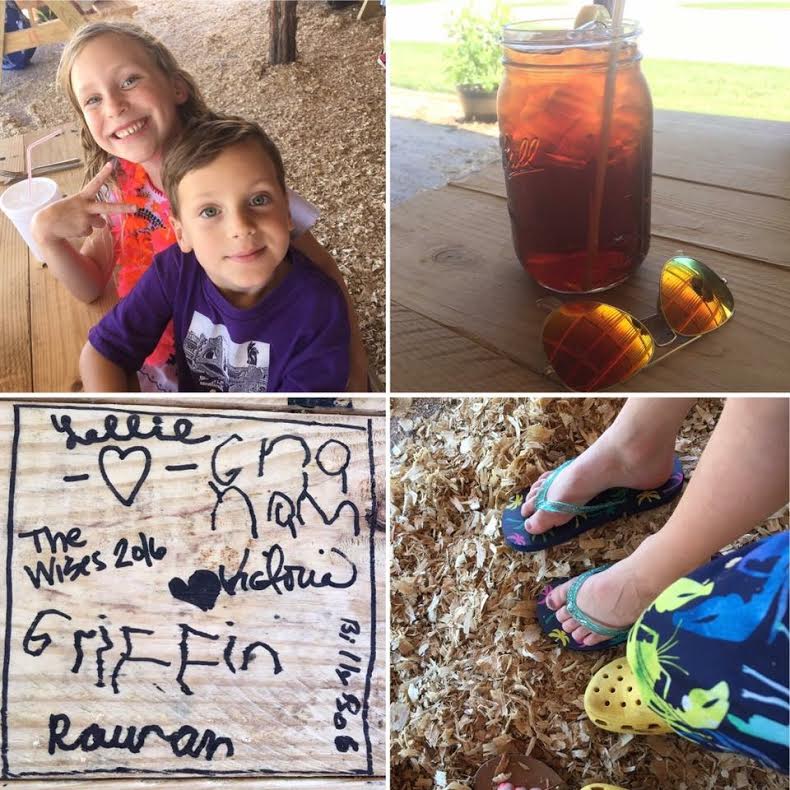 BB