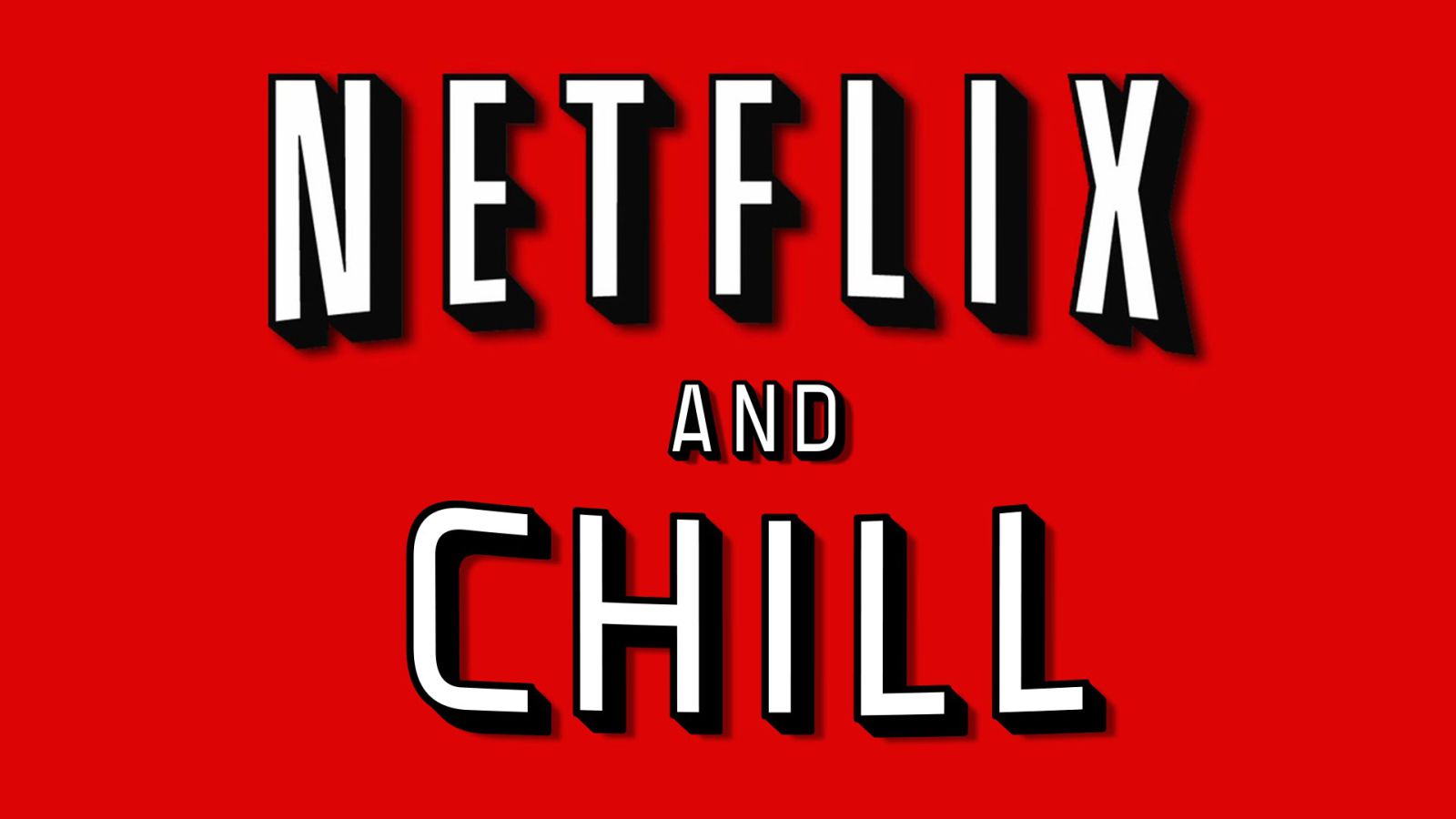 Sooooo, technically the phrase "Netflix and Chill" means something entirely different, but I'm going to go with the literal definition and what happens later (or during) is totally your prerogative. What I have done here is I have taken out that 25-30 minute search that usually starts with "Oh! Let's watch a movie tonight" then degrades to "Screw it, I can't find anything and now it's too late to start a movie." << I can't even count the number of times that has happened.
This list will hopefully take you through the next few weeks as Netflix refreshes their inventory every month. I know this because the hubs and I wanted to watch Love Actually on Christmas evening, but discovered it had been pulled from the line up that day. I have some favorites here, but I don't think you can go wrong with any of them.
Witness (1985)
A young Amish boy is sole witness to a murder; policeman John Book goes into hiding in Amish country to protect him until the trial.
Staring: Harrison Ford, Kelly McGillis, Lukas Haas
More information on IMDB
Days of Thunder (1990)
A young hot-shot stock car driver gets his chance to compete at the top level.
Starring: Tom Cruise, Nicole Kidman, Robert Duvall
More information on IMDB
A League of Their Own (1992)
Two sisters join the first female professional baseball league and struggle to help it succeed amidst their own growing rivalry.
Starring: Tom Hanks, Geena Davis, Lori Petty
More information on IMDB
Leon: The Professional (1994)
Mathilda, a 12-year-old girl, is reluctantly taken in by Léon, a professional assassin, after her family is murdered. Léon and Mathilda form an unusual relationship, as she becomes his protégée and learns the assassin's trade.
Starring: Jean Reno, Gary Oldman, Natalie Portman
More information on IMDB
Shakespeare in Love (1998)
A young Shakespeare, out of ideas and short of cash, meets his ideal woman and is inspired to write one of his most famous plays.
Starring: Gwyneth Paltrow, Joseph Fiennes, Geoffrey Rush
More information on IMDB
American Beauty (1999)
A sexually frustrated suburban father has a mid-life crisis after becoming infatuated with his daughter's best friend.
Starring: Kevin Spacey, Annette Bening, Thora Birch
More information on IMDB
Election (1999)
A high school teacher's personal life becomes complicated as he works with students during the school elections, particularly with an obsessive overachiever determined to become student body president.
Starring: Matthew Broderick, Reese Witherspoon, Chris Klein
More information on IMDB
Swordfish (2001)
The world's most dangerous spy is hired by the CIA to coerce a computer hacker recently released from prison to help steal $6 billion in unused government funds.
Starring: John Travolta, Hugh Jackman, Halle Berry
More information on IMDB
We Were Soldiers (2002)
The story of the first major battle of the American phase of the Vietnam War and the soldiers on both sides that fought it.
Starring: Mel Gibson, Madeleine Stowe, Greg Kinnear
More informaton on IMDB
Big Fish (2003)
A son tries to learn more about his dying father by reliving stories and myths he told about his life.
Starring: Ewan McGregor, Albert Finney, Billy Crudup
More information on IMDB
The Passion of the Christ (2004)
Depicts the final twelve hours in the life of Jesus of Nazareth, on the day of his crucifixion in Jerusalem.
Starring: Jim Caviezel, Monica Bellucci, Maia Morgenstern
More information on IMDB
Spanglish (2004)
A woman and her daughter emigrate from Mexico for a better life in America, where they start working for a family where the patriarch is a newly celebrated chef with an insecure wife.
Starring: Adam Sandler, Téa Leoni, Paz Vega
More information on IMDB
Elizabethtown (2005)
During an outrageous memorial for a Southern patriarch, an unexpected romance blooms between a young woman and man.
Starring: Orlando Bloom, Kirsten Dunst, Susan Sarandon
More information on IMDB
Seeking a Friend for the End of the World (2012)
As an asteroid nears Earth, a man finds himself alone after his wife leaves in a panic. He decides to take a road trip to reunite with his high school sweetheart. Accompanying him is a neighbor who inadvertently puts a wrench in his plan.
Starring: Steve Carell, Keira Knightley, Melanie Lynskey
More information on IMDB
Chef (2014)
A chef who loses his restaurant job starts up a food truck in an effort to reclaim his creative promise, while piecing back together his estranged family.
Starring: Jon Favreau, Robert Downey Jr., Scarlett Johansson
More information on IMDB
Nightcrawler (2014)
When Louis Bloom, a driven man desperate for work, muscles into the world of L.A. crime journalism, he blurs the line between observer and participant to become the star of his own story. Aiding him in his effort is Nina, a TV-news veteran.
Starring: Jake Gyllenhaal, Rene Russo, Bill Paxton
More information on IMDB
My final suggestion is not a movie, it's a Netflix original series. Be forewarned, it's highly addictive and will involve binge-watching. I started the series on December 20th and I believe I finished it on Dec 23rd.
Netflix Original: Making a Murderer (2015)
Filmed over a 10-year period, Making a Murderer is an unprecedented real-life thriller about Steven Avery, a DNA exoneree who, while in the midst of exposing corruption in local law enforcement.
Starring: Steven Avery, Danielle Ricciardi, Laura Ricciardi
More information on IMDB
Enjoy! And please comment below with some suggestions that I missed.
xo, Victoria