Fall is in the air and that means it's time to start planning those visits to area pumpkin patches! Here is your TanglewoodMoms.com guide to local pumpkin patches. If you're looking for a fun visit and a chance to take cute photos this fall, you cannot go wrong with any of these.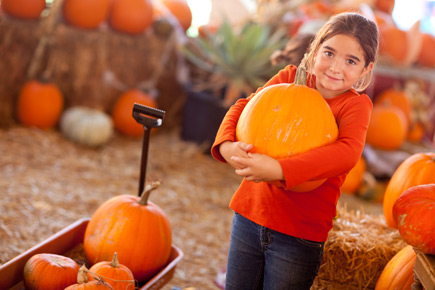 Huge news here! I'm so excited to tell you that because of overwhelming popularity, Mainstay Farm will be open on Sundays this year! They are open every weekend in October – Saturdays from 11 am to 5 pm and Sundays from 12:30 to 5 pm. They will have hayrides, Hay Play and Jump, The Dig, Dress a Scarecrow, Little Farmer Acres (duck racing, flying cub, a triple decker tree house fort, spider climb, standing teeter totters, mazes and a labyrinth, games like sand volleyball and horseshoes), and if that's not enough, there will sometimes be sheep racing! They also have a HUGE variety of pumpkins to choose from. This place is wonderful and is not one to miss!
Archie's Gardenland 3rd Annual Scarecrow Day
On Saturday, October 1, grab an old shirt and some raggedy pants or jeans and head to Archie's to build your very own scarecrow from 10 am to 2 pm! Not only can you create your own scarecrow (how cool is that?), but they will have lots of pumpkins!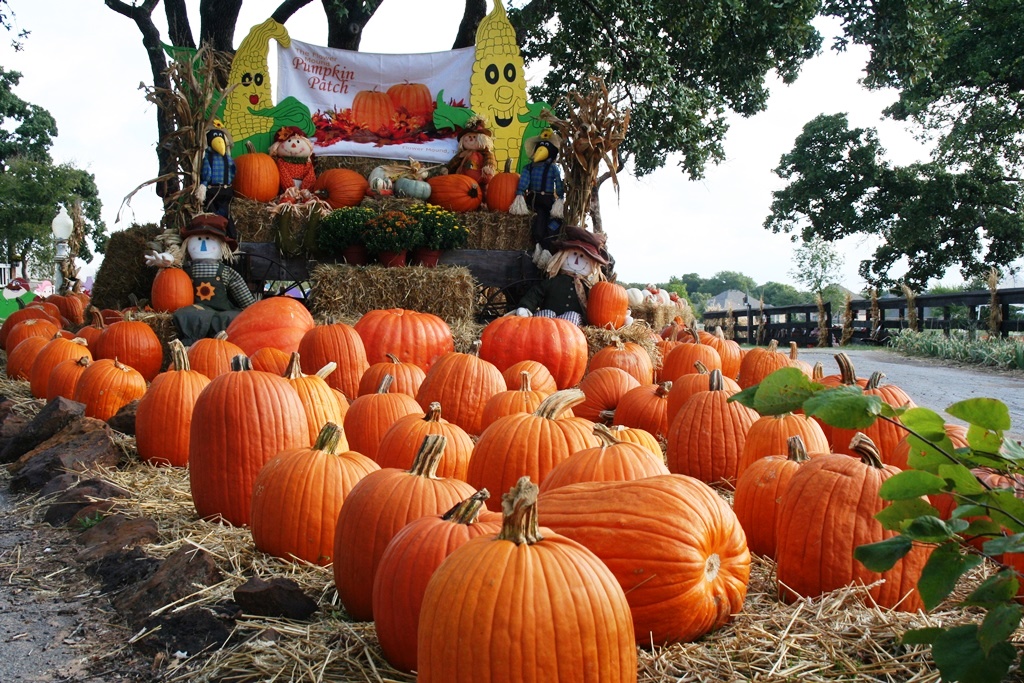 The Flower Mound Pumpkin Patch at Double Oak Ranch
Open from October 1 through October 31 from 9 am to 7 pm, this pumpkin patch is great fun. You can find the perfect pumpkin, cornstalks, and hay bales, plus baked goods and refreshments. They also have hay bale mazes, a bounce house, slides, and train rides for the little ones.
On October 15 from 10 am to 2 pm, Nash Farm is holding their annual Fall Round-Up. This family-friendly event includes pony rides, kitchen gardening demonstrations, cotton planting, farm animals, wagon rides, heritage toys, wood carving demonstrations, jump rope making, wood stove cooking, and blacksmithing demonstrations.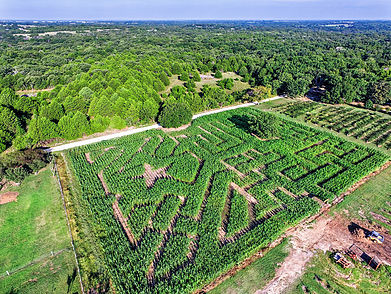 This farm is a little bit of a drive (an hour and a half away), but once you get there, you will be glad you made the trip. They have a HUGE Texas-themed corn maze, a smaller hay maze for the little ones, hay rides, pumpkin bowling, and a mini-farmland adventure. Plus you can pick out the perfect pumpkin from the pumpkin patch and get your family pictures taken, as well! They are open Fridays (4 to 8 pm) and Saturdays and Sundays (noon to 6 pm) starting on October 1. There are no pesticides used here!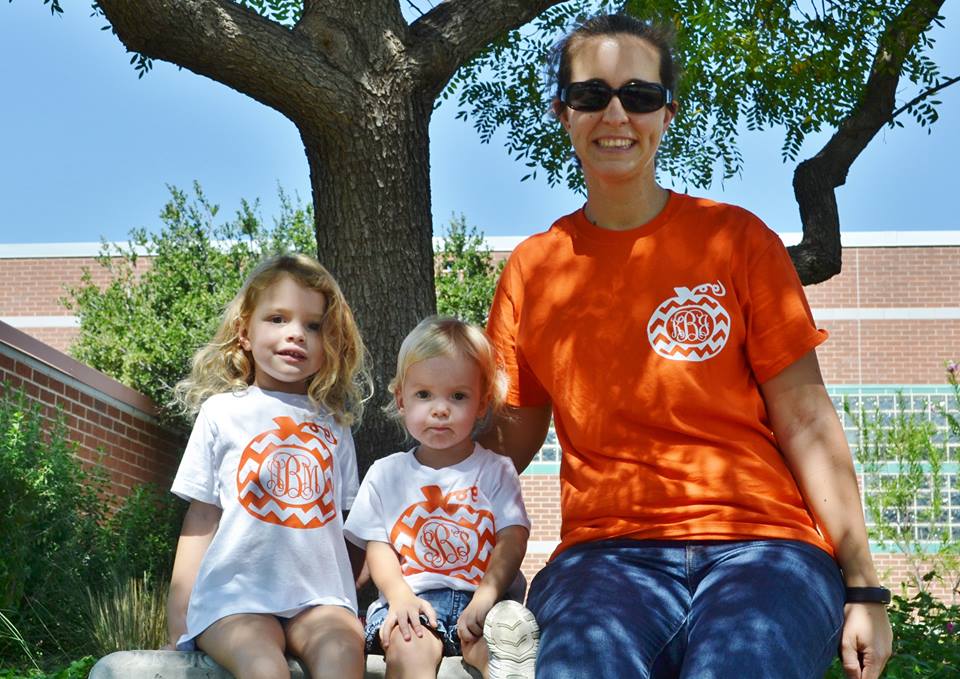 Finally, if you're in need of some really cute monogrammed shirts for those family pumpkin patch pictures (say that three times fast!), I saw Kim Byers posting that she can make some for you. Check out Byers Choice Pumpkin Shirts on Facebook!
To help you get that perfectly perfect pumpkin and even more perfectly perfect fall photos, Mainstay Farm is giving away four (4) Big Time Fun Passes! To enter, simply leave a comment below here on the blog with your favorite fall family activity. Entries are open until Tuesday, October 4 at 6 pm, and the winner will be announced that evening at 8 pm!
Don't forget to tag us in your pictures (#tanglewoodmoms). We love seeing your families fall pictures! Happy pumpkin hunting!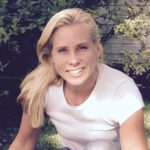 Tricia Schniederjan is a Fort Worth girl born and raised, Tricia is a runner, scuba diver, snow and water skier, hiker, and kayaker.  Her love of exploring has taken her on many adventures with her 5 children which has led to her becoming an expert at traveling with children. She is a UT Austin graduate, an optimist, a peace keeper, and an enjoyer of life.