What is it about summer and seafood? Is it those childhood trips to Port Aransas or Rockport? Is it that the heat of summer makes the idea of heavy dishes unappealing, and so the lightness of seafood is appreciated? Whatever the reason, summer screams for seafood. Of course, my daughters are not huge fans of all seafood, but they both LOVE shrimp. Love it. Fight each other over the last few in the dish. Fortunately, Central Market is having Shrimp Fest from July 26 through August 1! So get yourself over to Central Market, get some shrimp, and get to eating some great recipes!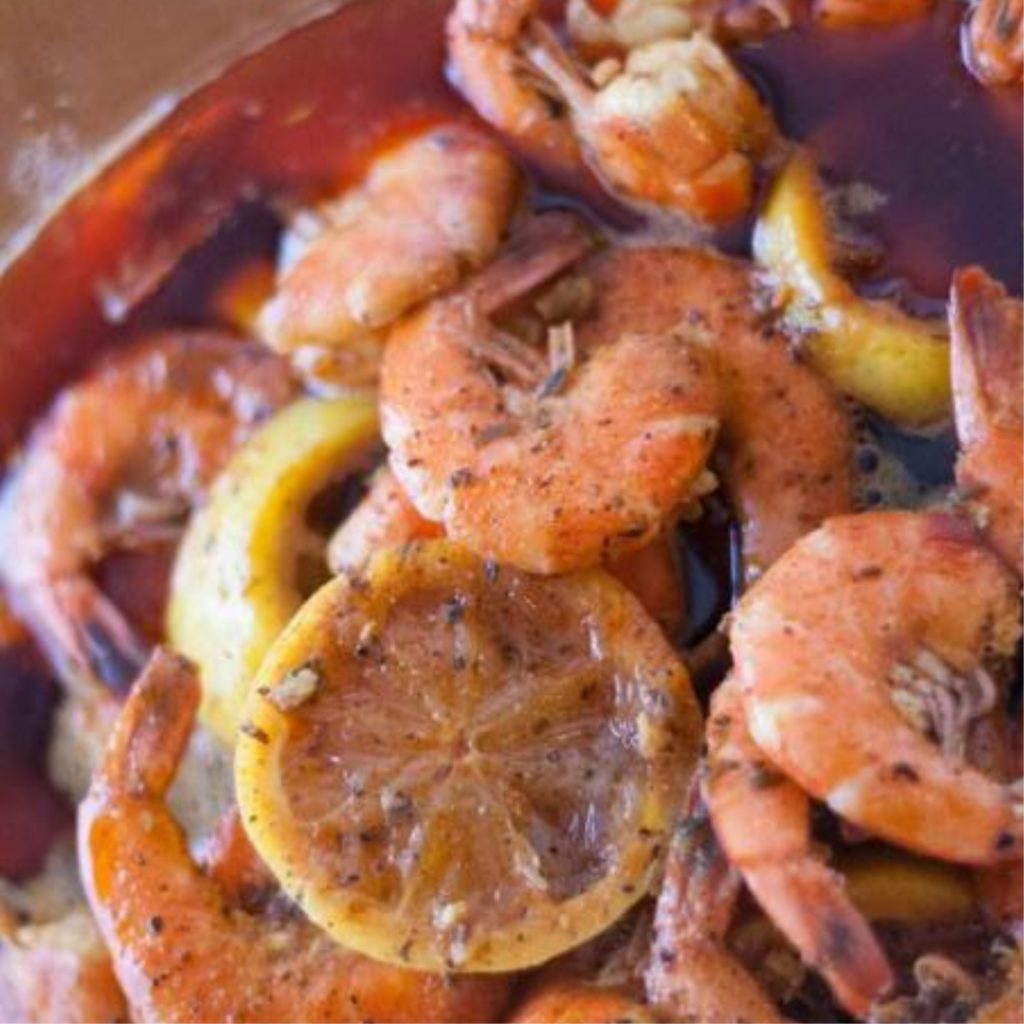 New Orleans' BBQ Shrimp
Please don't think that barbeque sauce gets anywhere near these amazing shrimp. And boy, are they easy! Just bunge them in a hot oven for a few minutes, and serve with a lot of beer and bread for sopping.
Ingredients
4 pounds large shrimp, 21-25 count or higher**
3 sticks butter (yeah, these aren't good for your waistline, but lordy, they are good for your soul)
¼ cup olive oil
¾ cup Worcestershire sauce
½ to 1 tablespoon Louisiana hot sauce
3 or 4 garlic cloves, smashed and peeled
1 tablespoon Cajun seasoning
Approximately ½ cup beer, optional
2 lemons, 1 juiced and one thinly sliced
Salt and freshly cracked pepper (a lot of freshly cracked pepper)
**Please leave the shells on your shrimp here. Ideally, you would use whole shrimp with the head still on, but those are hard to find. The flavor of the shrimp comes from the shell, so leave it on and just make sure there are a lot of napkins on the table!
Directions
Preheat the oven to 400°. In a saucepan, melt the butter with the olive oil, Worcestershire sauce, hot sauce, garlic, Cajun seasoning, and beer.
Place the shrimp on a large baking sheet and pour the sauce over them, tossing to coat. Spread the shrimp out in a single layer. Squeeze the juice of one lemon over and sprinkle with salt and lots of pepper. Arrange the lemon slices over the shrimp and bake for approximately 20 minutes. About halfway through, stir the shrimp.
Serve this with cold beer, lots of good French bread for dipping, and a simple salad. Serve 4.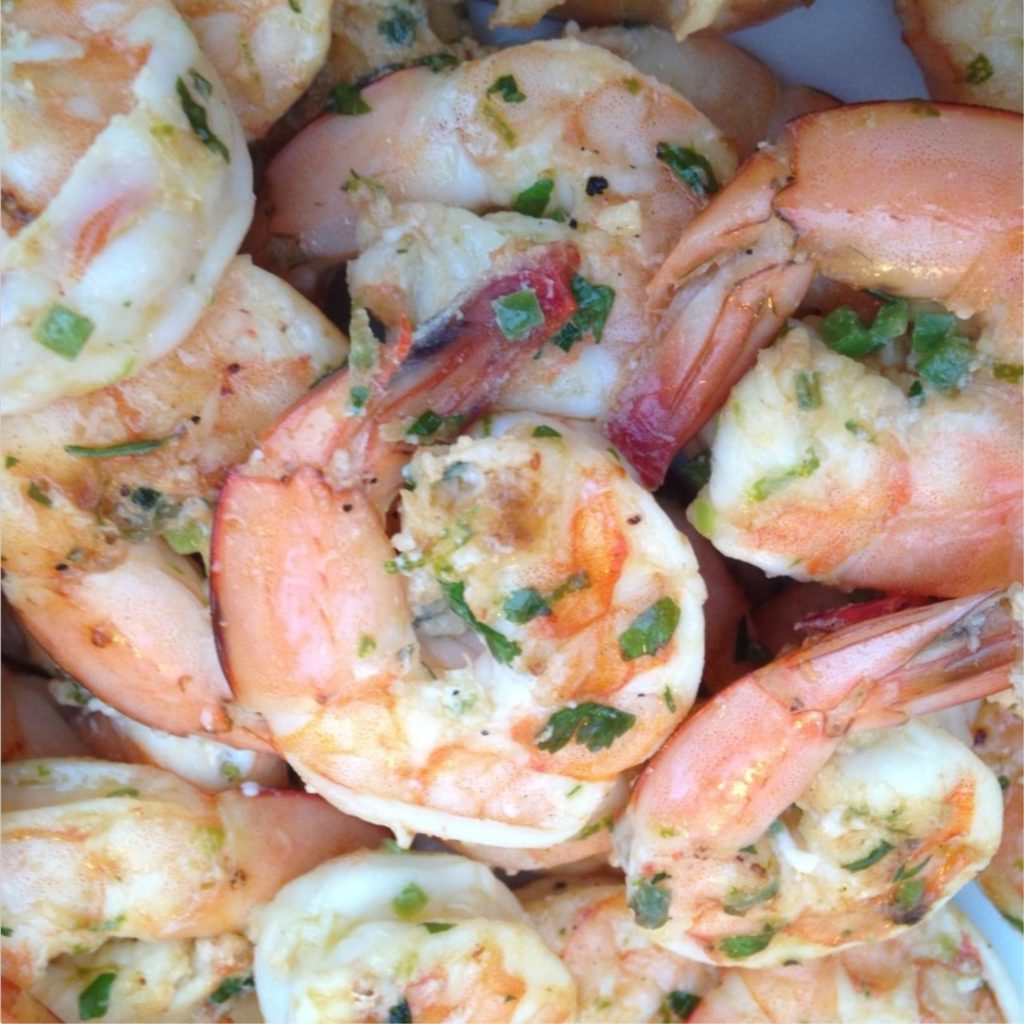 Margarita Shrimp
Back when I was catering, my partner found this recipe somewhere, and we adapted it. It became one of our most popular items. This is great as an appetizer or as an entrée with rice and a salad.
Ingredients
2 pounds shrimp, peeled and deveined
2 tablespoons olive oil
2 to 4 cloves garlic, minced
1 bunch green onions, chopped
Salt and pepper to taste
¼ cup tequila
2 tablespoons Rose's Lime Juice
Juice of 2 limes
½ bunch cilantro, chopped, and lime wedges for serving
Directions
In your very largest skillet, heat the olive oil over medium-high heat. Add the garlic and the green onions and sauté until just fragrant. Add the shrimp and cook until the shrimp just start to turn pink. Season with salt and pepper and add in the tequila. (A quick note about cooking with alcohol – most of the alcohol cooks off, but if you don't want to use it, please don't feel you must. The flavor will be different but just as yummy!) Cook for 3 to 6 minutes, or until the liquid is almost gone. Add in the Rose's Lime Juice and the fresh lime juice and check to see if you need to add more salt and pepper. Toss with the chopped cilantro and serve with lime wedges. This serves 4 as an entrée or up to 8 as an appetizer.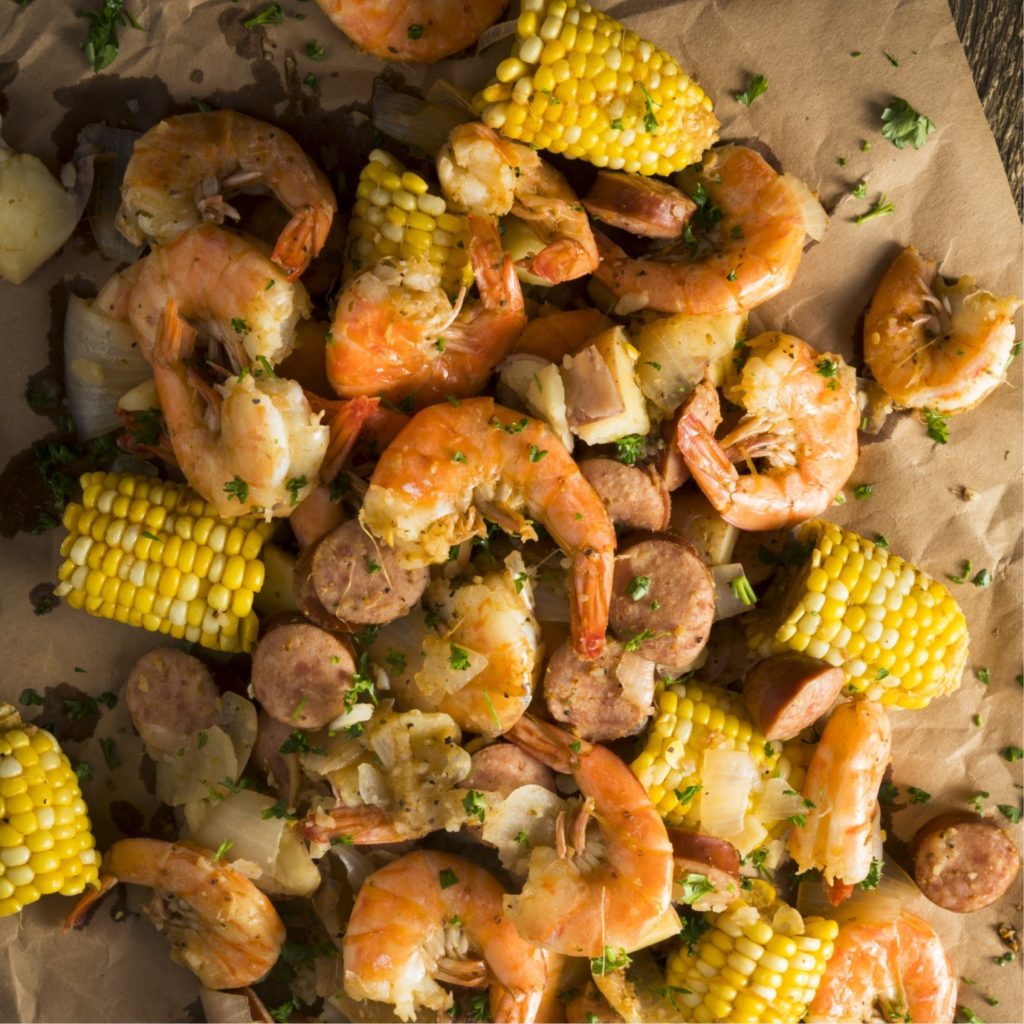 Frogmore Stew/Lowcountry Boil
To my mind, there is no greater summer meal than Frogmore Stew. (No, it doesn't have frogs in it!) Also called a Lowcountry Boil, it's superbly simple and completely delicious. There's no real recipe, just guidelines.
Ingredients
The general rule is 2 tablespoons of liquid crab boil or Old Bay Seasoning per gallon of water. I have been known to use Cajun seasoning, as well.
1 lemon, halved
1 onion, halved
2 to 4 cloves of garlic, smashed
3 bay leaves
Salt to taste
½ pound of shrimp (21-25 count or larger) per person and leave the shells on!
2 to 3 redskin new potatoes per person
1 ear of freshly shucked corn per person – break or cut each ear in half
¼ pound smoked sausage (Andouille, kielbasa, etc) per person, cut into largish chunks
Directions
Bring the water to a rolling boil in a very large stockpot with the crab boil/Old Bay/Cajun seasoning, lemon, onion, garlic cloves, bay leaves, and salt.
Add in the potatoes, and cook for about 20 minutes.
Add in the sausage, and cook for about 5 minutes.
Add in the corn, and cook for about 5 minutes (no longer!).
Add in the shrimp, and cook just until the shrimp turns pink, about 3 to 5 minutes. If you overcook the shrimp, they will be rubbery and nasty. Please don't overcook your shrimp!
Drain and serve. The best way to serve is to cover a table with newspaper and just dump the drained goodies down the middle. Have a good, horseradishy cocktail sauce for the shrimp, butter for the corn and potatoes, and lots and lots of napkins or paper towels for fingers. For me, this is the essence of summer!

Remember, if you don't want to heat up your kitchen, Central Market has everything you need for a complete meal already prepared and ready to go. Swing by, pick out your meal, and look like a rock star!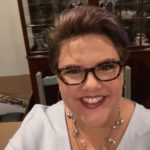 Lee Virden is a jack of all trades, master of none. She has been a bank teller, a chef and caterer (both in restaurants and in private service), a bookkeeper, a trainer, a legal assistant, and a writer. She is a proud graduate of the University of the South with a degree in Early European History. (She planned to be a professor but realized in the nick of time that professors have homework, which she never did when she was a student, so what made her think that she would do it as a professor?) While she has not used her degree in her, er, varied employment history, she is fabulous at cocktail parties. Most importantly, Lee is the proud mother of two absolutely amazing girls, to whom she refers in social media as the Girlchildren.