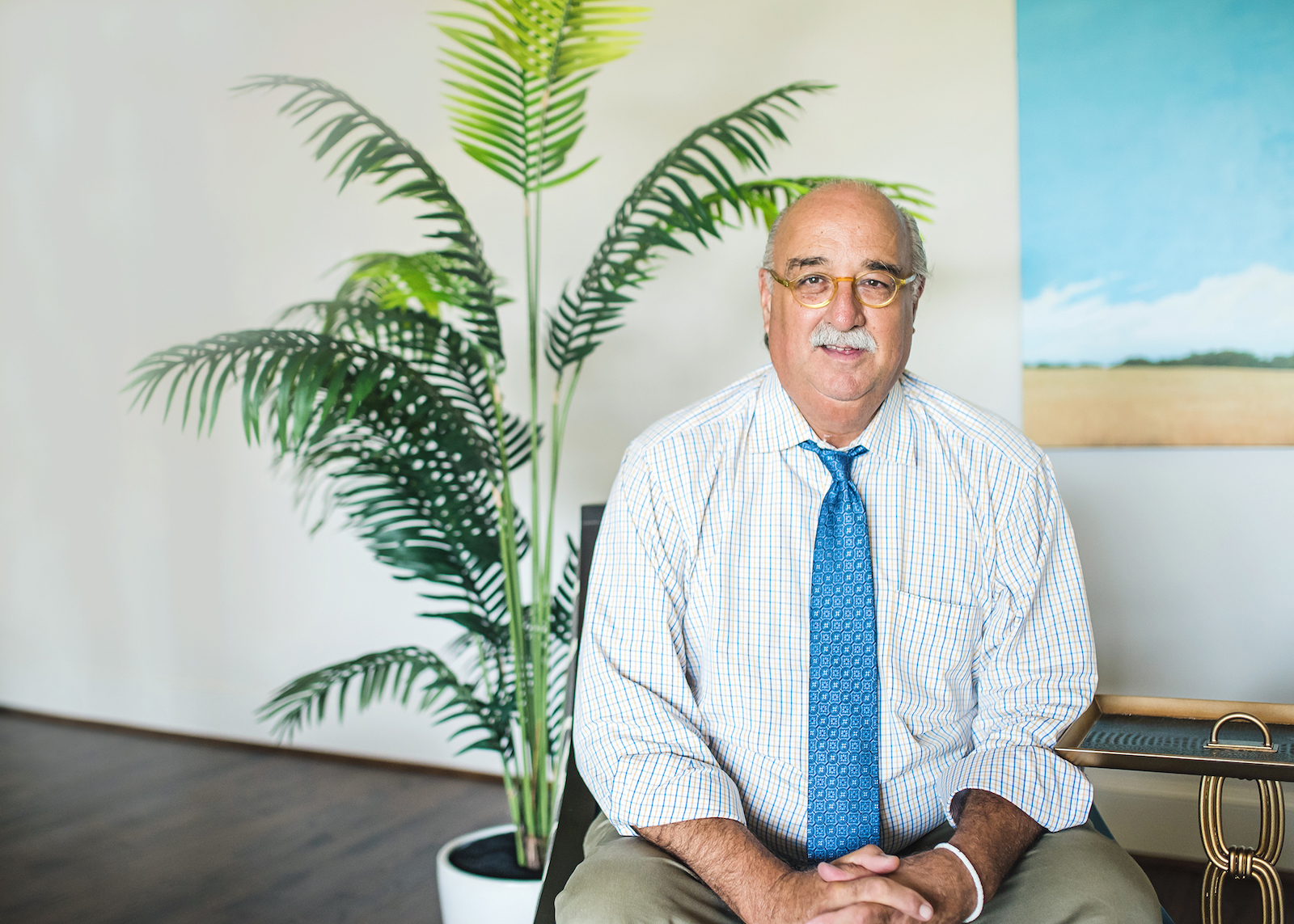 In 1973, Lawton, Oklahoma native Steve Humble moved to Fort Worth upon graduating from Cameron University and went to work for the late great Henry Luskey. Over the next 20 years, Steve became a fixture at Henry's and fast friends with everyone who walked through the door. That's the thing about Steve: even if you just met him five minutes ago, you feel like you've known him forever. It's a rare quality through which he has built his business.
Henry's closed in 1993, and having made so many friends in the clothing business over the previous 20 years, it was a natural progression for Steve to strike out on his own. In 1994, The Squire Shop was born. For 22 years now, The Squire Shop has been the go-to men's clothing store in Fort Worth, and it's easy to see why. Not only can they outfit you for a board meeting, a black tie event, a casual evening with friends, and a day on the boat, they will encourage you to hang out a bit, have a cold beer, and watch some football. No wonder men have been shopping at the Squire Shop for over two decades. In fact, many of their TCU customers' dads were customers when they were at TCU.
Not only are The Squire Shop's clientele bridging the generation gap, the Squire Shop's management is doing the same. In November of last year, Steve's son, Todd, joined his dad full time in running the day-to-day operations. There's no retirement on the horizon for Steve, though. As he says, "Every weekend, I can't wait until Monday morning." It's plain to see that The Squire Shop is truly a family business.
It's also a growing business. Shortly after Todd (an Oklahoma University grad) joined Steve, they bought an existing men's store called Threads, in Norman, OK. Located in the bustling Campus Corner area across the street from OU, Threads has thrived. As with The Squire Shop, Steve and Todd have evolved their collections at Threads, shifting the overall look of their offerings younger as trends become increasingly casual. As a result, both shops are now busier than ever.
The big secret to Steve's success is the simple fact that he really likes people and they really like him. No matter what the situation or venue, whether you're shopping for a new shirt, cheering on The Frogs at TCU football game, or you just happen to run into him having dinner with his family at The Original, Steve will always have a kind word and a warm handshake for you. Future generations will be glad to know he has passed that inimitable trait to his son, too. It's safe to say the sartorial needs of the men of Fort Worth and Norman will be in good hands for years to come.
The Squire Shop: 4516 Hartwood Drive | Fort Worth | 76109 | 817.927.8722
Threads: 566 Buchanan Avenue | Norman | 73069 | 405.701.8686
photo credit: Reverie Photo Co.
This post, written by Billy Bob Wise, originally appeared on John Zimmerman's blog. He has graciously allowed us to post it here.