This article originally appeared in the November/December issue of Madeworthy.
Over the past five years, in the process of helping to create the restaurant BREWED on Magnolia Avenue, I have been awed and inspired by the many people serving our city. These are regular people, many with run-of-the-mill jobs, who seem to have unlocked what it is that really matters, what makes them tick.
They are local heroes, or as I call them, City:SHAPERS.
These City:SHAPERS are not perfect, nor do they profess to have everything together. In fact, they are people who understand pain, who have suffered setbacks, and who have experienced what many would consider failure. They are not storybook heroes on a white steed who are blameless and only experience success. They are ordinary people who have found their calling and are adding value to our city in all sectors.
My goal in creating the non-profit named after these City:SHAPERS is to recognize or highlight these amazing heroes and do whatever possible to encourage them and others to stay in the fight. I want to let them know that what they're doing matters and that others have noticed.
City:SHAPERS wants to be their advocate. We want to bless their socks off. One way to do that is to highlight their stories, which is something they would never do themselves.
With that said, allow me to introduce you to a few City:SHAPERS.
If a smile is worth a million bucks, then Michael Flusche, Ricky Anderson, and Austin Hines are making millionaires all over the city. These guys make up the comedy improv group Curtis Needs a Ride. They met in 2004 while attending TCU. By 2006, the guys set out to bring smiles to their friends by bringing them together for amazing experiences. It didn't take long before Curtis Needs a Ride began gaining in popularity, playing venues like the famous Hideout in Austin, and appearing with 4 Day Weekend in downtown Fort Worth. They even curated their own pop-up event called Dessert & Comedy Nights before pop-ups become cool.
For the next seven years, these men used their gifting to bring smiles to faces all over Texas. Over time, however, as the shows grew in number and frequency, their responsibilities, as they began building their own families, also grew.
Michael said they encountered a crossroads, as many performers do, while trying to juggle family and careers.
This was a defining moment for the members of Curtis Needs a Ride. As these men matured, and their personal lives changed, their lives developed a bigger "why," a larger purpose. The group needed to change, as well. The group needed a larger purpose.
While throwing in the towel was a viable option, they decided instead to redefine their mission based on was most important to them as young adults. After wrestling for days on the future of Curtis Needs a Ride, a new mission, a new purpose, a new Curtis Needs a Ride was born.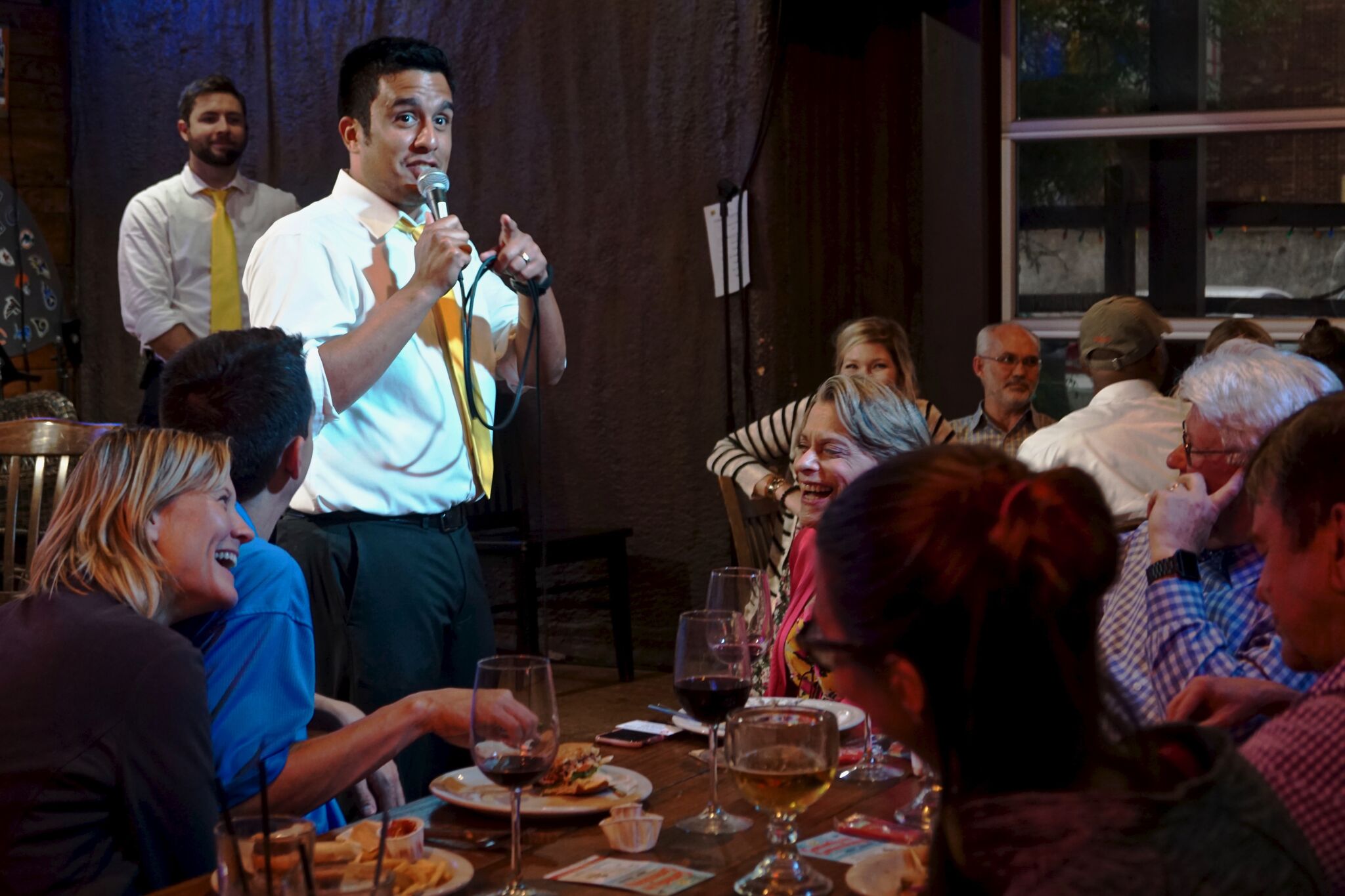 These days, you can find Curtis Needs a Ride using their comedic gifts to serve others. The heartbeat of the group is to be selfless, give back, and collaborate with those who are doing the same for the city they love.
I had the opportunity to sit down with the group and discuss what makes them continue to do what they do. Without hesitation, Michael explained, "Our mission is not just performing shows just to perform, but to truly serve and give back."
For the past three years, Curtis Needs a Ride has been laser focused on doing just that. They are using professional comedy to help businesses and non-profits strengthen their mission and further their cause. The group has truly found their "sweet spot" and can be found partnering with non-profits and companies all over Fort Worth.
We at BREWED have experienced their gifting and selflessness first hand. The group has been the host behind our monthly Bingo & Brews for a Cause for the past 2 years. Their willingness to donate countless hours and partner with us to help raise funds for different non-profits has been inspiring. Watching our guests laugh and interact with the guys is really magical. Michael feels it, too. "Making people laugh is a powerful thing. I believe you can build a positive climate or culture around laughing," he says.
This philosophy has helped open doors of collaboration and service to organizations like Fort Worth Independent School District. Curtis Needs a Ride's ability to help educators in FWISD emphasize their values and training through humor has been well-received.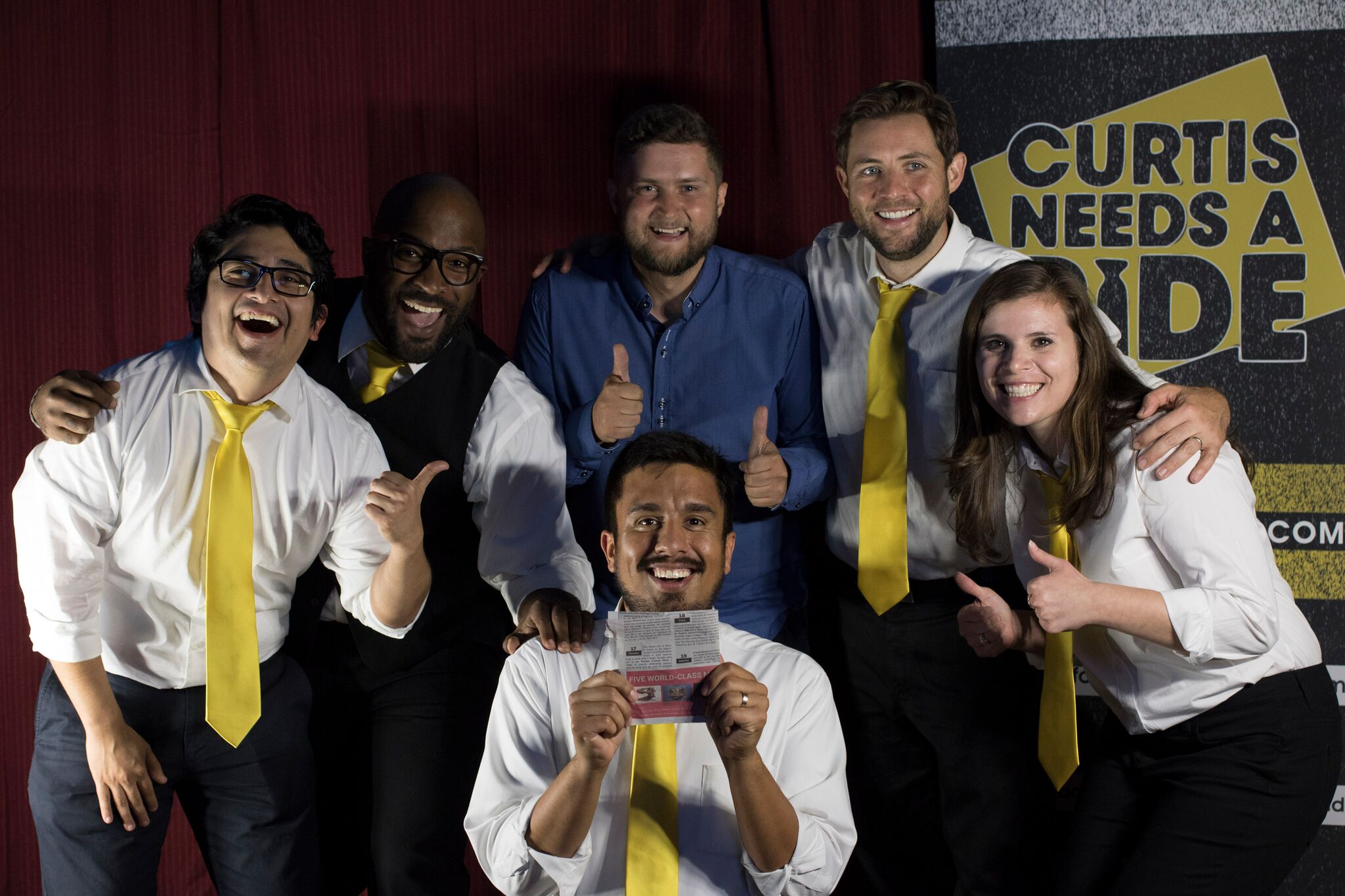 If you would like to see Curtis Needs a Ride in action, follow them on Facebook, and be on the lookout for their signature event called Comedy in Community. And, whatever you do, be sure to be there for their Comedy Beer Dinner partnering with Rahr & Sons held at BREWED in November. You might just find out who Curtis is and why he needs a ride.
Our city is filled with local heroes, those people using their gifting to bring joy to our city in a meaningful way. Be looking for them. Encourage them. Help them to stay the course. Let them know they're making a difference and are appreciated. They truly are City:SHAPERS.
Joey Turner is a connector, innovator and pioneer. He has used these talents for the past 25 years in ministry and business. Joey is an owner and co-founder of BREWED, a gastropub in the heart of Fort Worth, Texas. He is also the founder of City:SHAPERS. His greatest joy is helping others find their God-given talents and helping them discover new ways to put them on display for the world to enjoy.