There are plenty of fun activities to engage in around here during the holidays, but there is only one that you CAN NOT MISS. The Gaylord Texan's Lone Star Christmas is unlike anything you've ever seen. With over two million Christmas lights, two million pounds of carved ice, two million pounds of snow, and a 6,000 square foot outdoor skating rink this Winter Wonderland is truly a unique and amazing experience.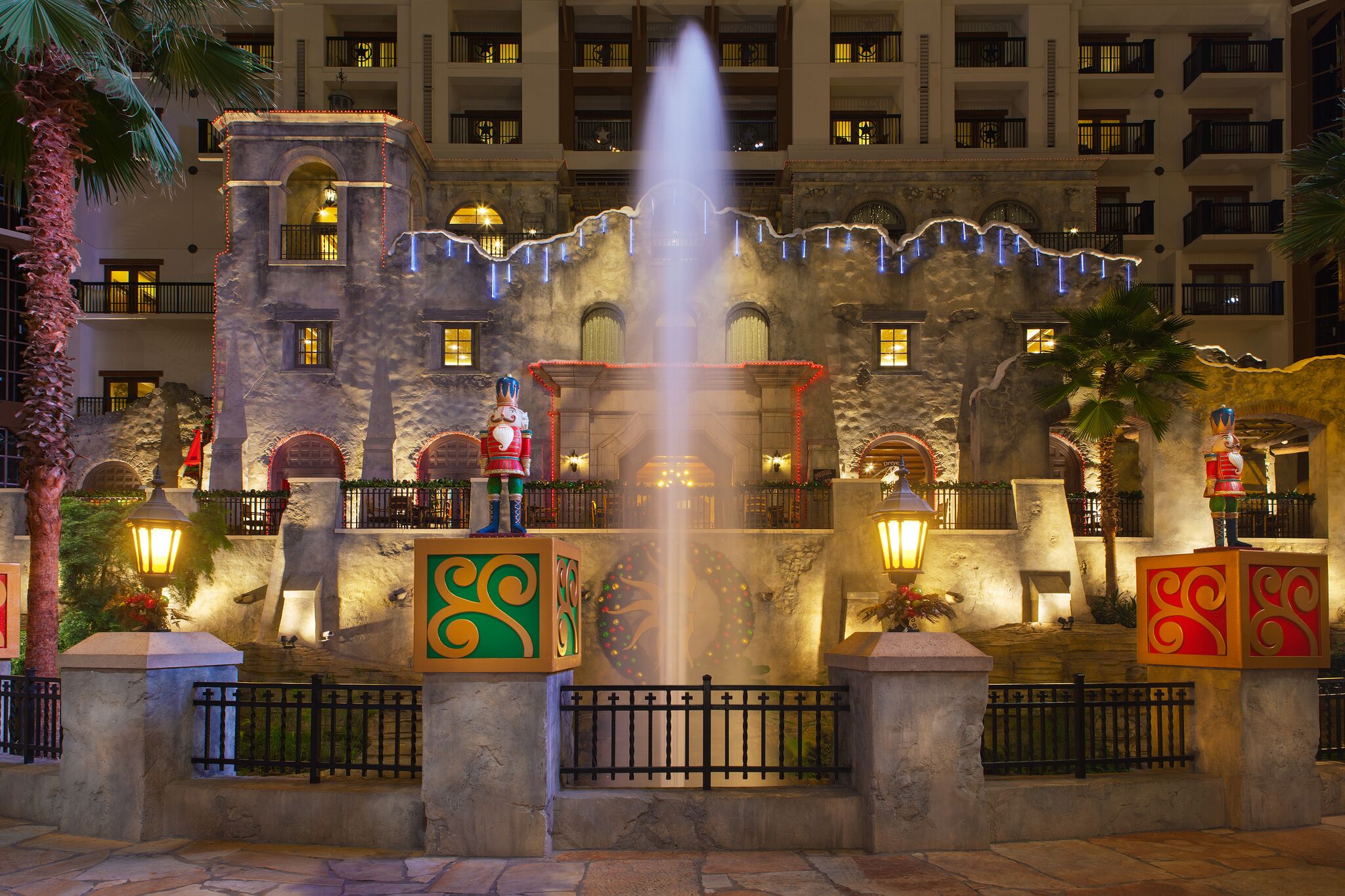 Beginning November 10, 2017 and running through January 1, 2018, Gaylord Texan will offer a variety of holiday activities, live entertainment, and grand displays to celebrate the season and delight Christmas lovers of all ages.
In mid-October, 40 amazingly talented master ice artisans from Harbin, China, traveled halfway around the world to Grapevine, Texas to begin carving 2 MILLION POUNDS of ice into magical holiday scenes, brilliant characters, an "On the Blocks" ice bar (for those of you over 21), and five ice slides that take you on a breathtaking journey through the classic holiday poem, 'Twas the Night Before Christmas.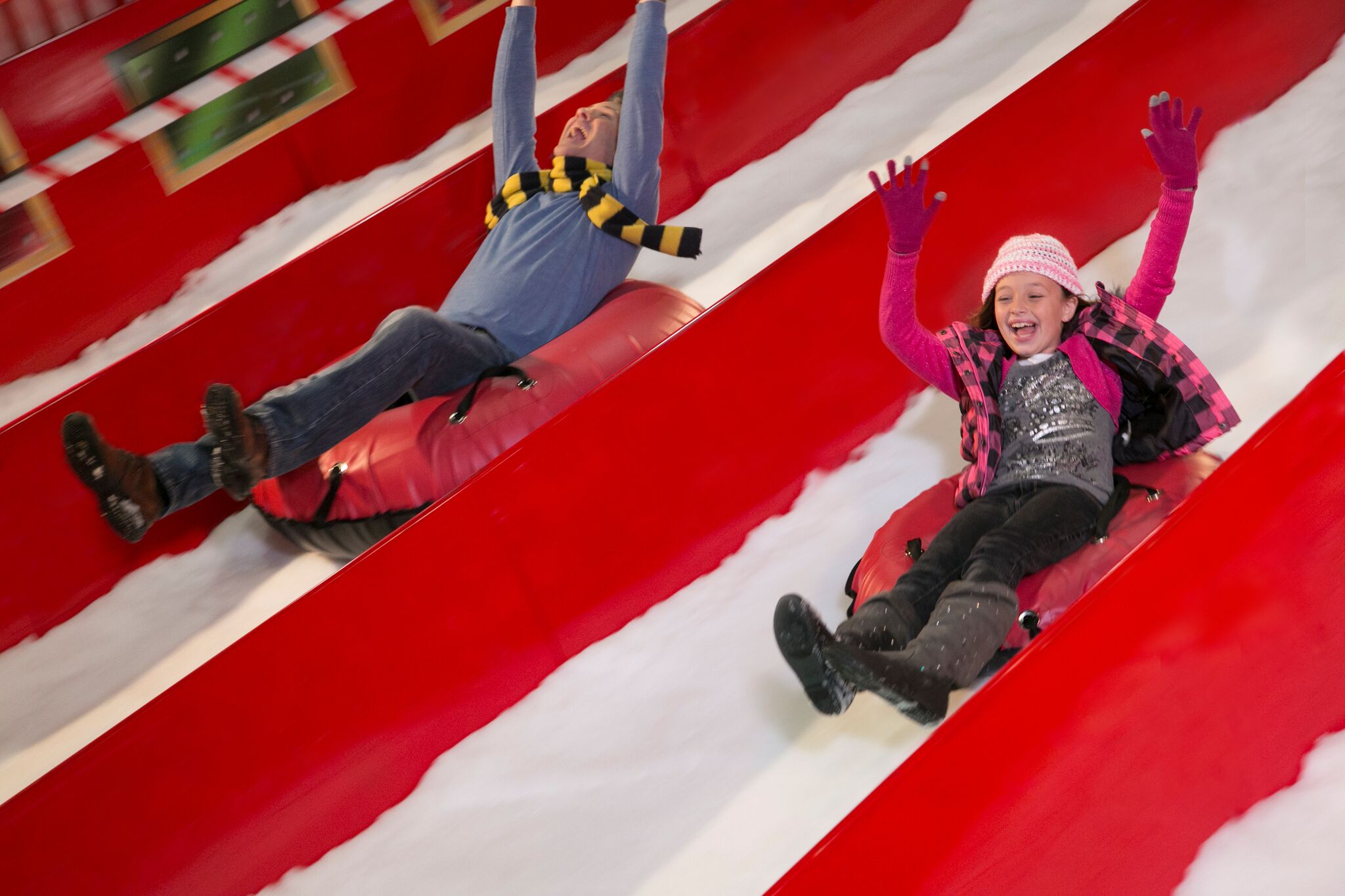 The 14,000-square-foot attraction will awe and inspire you. You will see Ma in her kerchief, Pa in his cap, and more as 'Twas the Night Before Christmas comes to life before your eyes. You will take a thrilling ride down two-story-tall ice slides, travel through the North Pole, and sit in Santa's sleigh. And since the entire place is kept at a wintry 9 degrees, the kind folks at Gaylord Texan will supply you with warm parkas for your visit. We suggest you also wear warm socks, close-toed footwear, gloves, and a hat.
You can also enjoy tubing down a mountain made of two million pounds of snow in the 12 lane snow tubing area, ice skating on a 6,000 square foot outdoor skating rink, gingerbread house decorating, a Build-A-Bear Scavenger Hunt, cookies with Mrs. Claus, and of course getting your photo with Santa!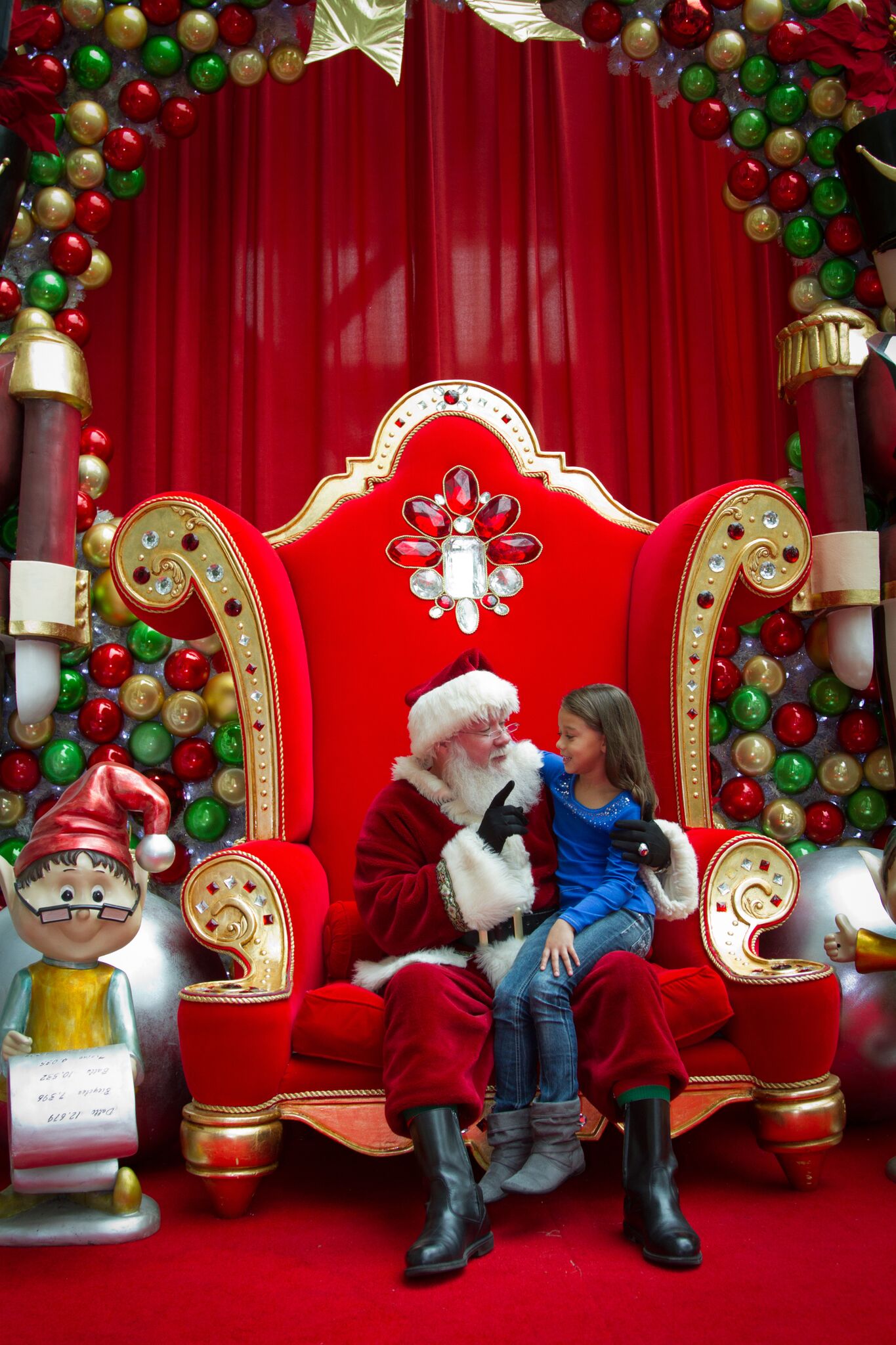 In the past, we have often looked for something to do with family and friends or out of town guests during the holidays and we've run into the issue of things being closed on the big days. Since Gaylord Texan's Lone Star Christmas is open on Thanksgiving, Christmas Eve, Christmas Day, New Year's Eve, and New Year's Day, you never need search in vain for something to do on those days. What an amazing commitment to sharing the holiday spirit to be open every day during the holidays!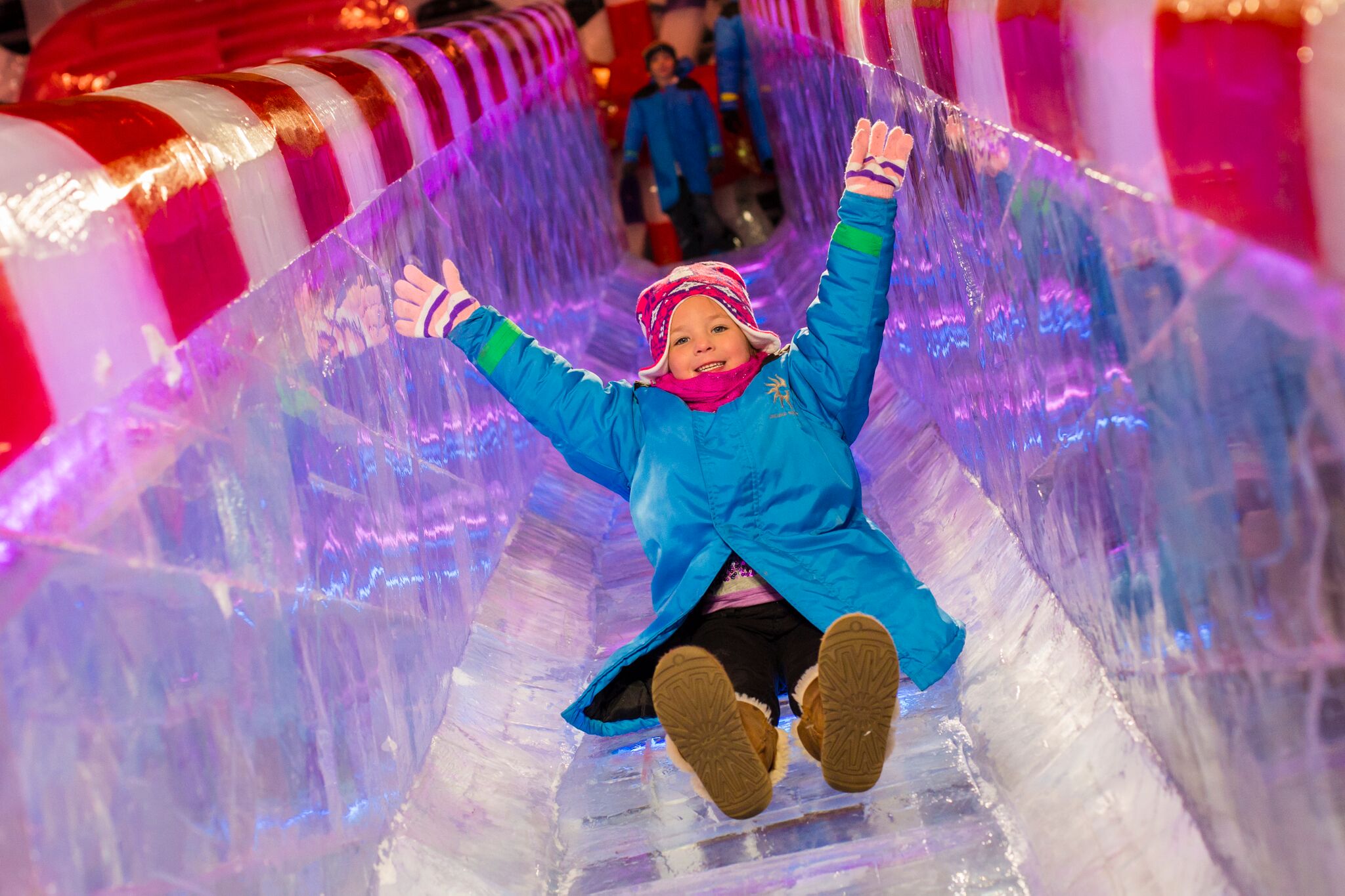 All of the activities are fun and exciting, but if you can only do one of them ICE! is simply stunning. This is the 14th year of Lone Star Christmas and every year there is a new theme for ICE!. Many families have made a tradition of experiencing this incredible display year after year, and this year's theme of 'Twas the Night Before Christmas should prove to be unforgettable. It is an incredible display of the ability of the talented ice artisans and the Joy of Christmas and we are excited to be able to offer a great deal on ICE! tickets. If you purchase online and use the promo code BRIGHT, you can save 50%* on the price of your tickets!
Times and prices for all of these wonderful experiences vary a bit so the best bet is to visit www.ChristmasAtGaylordTexan.com for more details.
*Offer valid between 11/10/17 – 11/21/17, excluding Saturdays after 5:00pm. Not valid with any other discounts or offers. Tickets must be purchased online. Limit of 10 tickets per purchaser. Not retroactive. Other restrictions may apply. Discount based on 50% off GENERAL ADMISSION ticket pricing and valid for all dates mentioned in the promotion.