"Making it" can be hard when you're doing it by yourself, said Shakela Noble. The 31-year-old single mother of two doesn't really like to ask for help. She has a full-time job as a Certified Medical Assistant (CMA) at a local nursing home. But when her bills get to be more than she can handle, she's thankful to God that she has somewhere to turn for one of life's most basis necessities: food.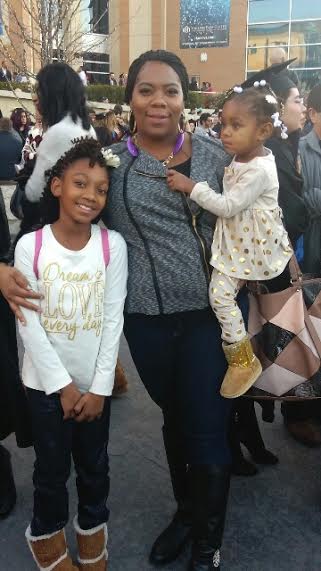 "Someone in the neighborhood told me about WestAid," said Shakela. "It helped me so much at that time, because it allowed me and my child to make it a little bit longer."
This faith-based food panty located off Camp Bowie West in Fort Worth has been making lives easier for thousands of Southwestern Tarrant County residents for the past 30 years.
In 2016, WestAid served 10,000 households, which included families experiencing various economic challenges like job loss, severe injury, and unexpected life expenses that make buying food more difficult, explained executive director William Pherigo. And of course, for many of those households, hungry kids are part of the equation.
As one of the oldest food panties in Fort Worth, WestAid tries to help the 26 percent of children living in Tarrant County who are food insecure, meaning they don't have enough nutritious food to eat most of the time.
Falling into food insecurity is a lot easier than most people think, said William. All it takes is the main breadwinner losing a job or suffering a traumatic injury that prevents continued employment. Without a network of support, families have nowhere to turn, he explained. "And jobs aren't as secure as they once where."
For people like Shakela, making it on a low-wage salary with two kids is nearly impossible. The average pay rate for a CMA in Fort Worth is under $14 an hour.
"I think WestAid is a good blessing for this neighborhood," said Shakela. "A lot of people over here are struggling." When she moved to Fort Worth from a small town in Michigan back in 2014, she was surprised at how expensive her utilities bills were each month.
"When I go to WestAid, I actually don't have the money to get food," said Shakela. The food pantry is not a service she ever wants to use. In fact, she's only been there about a dozen times in the past three years.
"If I know I have a little bit to make it, I want that resource for somebody that's worse off than me," said Shakela.
The food pantry, which is set up like a small convenient store, is packed with staples like Cheerios, peanut butter, canned goods, bread, fresh vegetables, rice, and tuna. Clients who qualify (which means they live at or near the poverty line) can shop for food and supplies once a month. But William rarely turns down somebody in need, regardless of income restrictions or paperwork.
"Every month, if somebody comes in and says 'we need food,' we give them food," said William. "But it means we have be creative sometimes." With an annual budget of just $215,000 and only two full-time employees, WestAid struggles to feed all the families and homeless individuals who walk through its doors.
Director William Pherigo and Board Member Jon Synder accepting a $5000 donation from John Zimmerman, Executive Vice President, Briggs Freeman Sotheby's International Realty.
"We're trying to be more visible," said William. That's more visible to those in need and to future volunteers and donors throughout Tarrant County. WestAid wants to be more than just an emergency food pantry, explained William. It wants to be an agency that provides clients with nutritious foods everyday — because consistent, quality food is what it takes to create the next generation of leaders in our community. Learn more or how to help today at westaid.org or by emailing westaid@westaid.org.
WestAid By The Numbers
10,000 households helped in 2016
Provides food to nearly 50 people a day
Zip codes served: 76107, 76116, 76126, 76109
Opened 5 days a week (Monday – Friday)
For more than a decade, Sarah Angle has worked as a Texas-based writer. She began her career as a daily newspaper reporter and photographer, and now splits her time between journalism and marketing communications. Since starting her own freelance writing business, Sarah has worked for brands such as: Frito-Lay, RadioShack, Dairy Queen, Honda, Sid Richardson Art Museum, Samsung, and Pizza Inn. As a journalist, her work has been published in the Washington Post, Boys' Lifemagazine, Texas Observer, Fort Worth Weekly, The Dallas Morning News, and 360 Westmagazine. In 2014, she won first place from the Association of Alternative Newsmedia for her feature story "From the Land of the Lost." The following year, she earned a fellowship from the Investigative Reporters and Editors organization and became a board member for the Society of Professional Journalists, Forth Worth chapter. Currently, she teaches in the School of Strategic Communication at TCU.