I'm not going to lie. If you didn't attend last Saturday's Fall Gallery Night, you missed out on something really special. Nearly 40 local art galleries and businesses opened their doors that evening to welcome throngs of excited culture vultures (myself included) who descended upon Gallery 76102, Fort Works Art, Brik, and elsewhere. The event, organized by Fort Worth Art Dealers Association, is held every spring and fall.
The three venues Sarah Angle, Lee DuBose, Victoria Wise, and I visited reflect different aspects of our city's evolving art scene (as you'll soon read). The artists and gallery owners we met that evening are some of the most passionate and hard working folks you'll ever meet. Here are their stories told through my recollections that Saturday.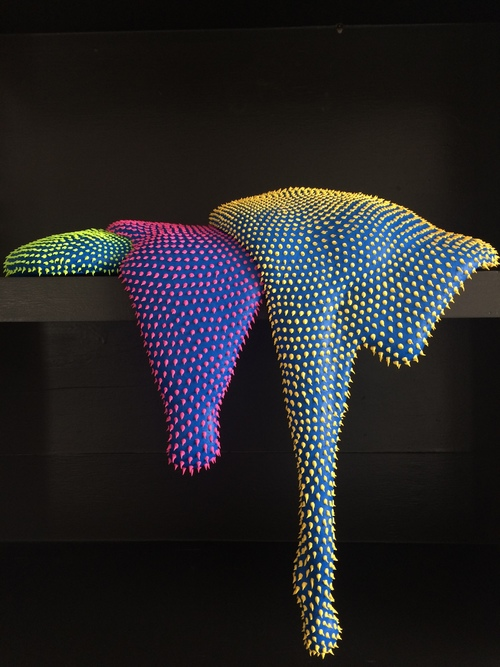 We began our soiree at the newish gallery Fort Works Art, founded by Lauren Childs and J.W. Wilson, and located one block southwest of the Cultural District. When I looked up from signing the guestbook, Lauren greeted me with a warm hello and hug. An established artist in her own right, Lauren has transformed her art space into a launching pad where locally and regionally-known artists can garner national attention while connecting with discerning art collectors. Lauren has told me in previous conversations that her short term goal is to provide local buyers with a viable alternative to that "other" city to our east. Beyond that, Lauren and her staff are working to see that Fort Worth is one day considered a modern art destination on par with, say, New York City and Los Angeles.
In addition to several artists featured that evening was Dan Lam. Before I go further, open Instagram and look her up (@sopopomo). Yes, the 28-year-old has nearly 83,000 followers. The Dallas-based artist's polyurethane works are inviting and, dare I say, cute. Well, cute in an amorphous drip art kind of way.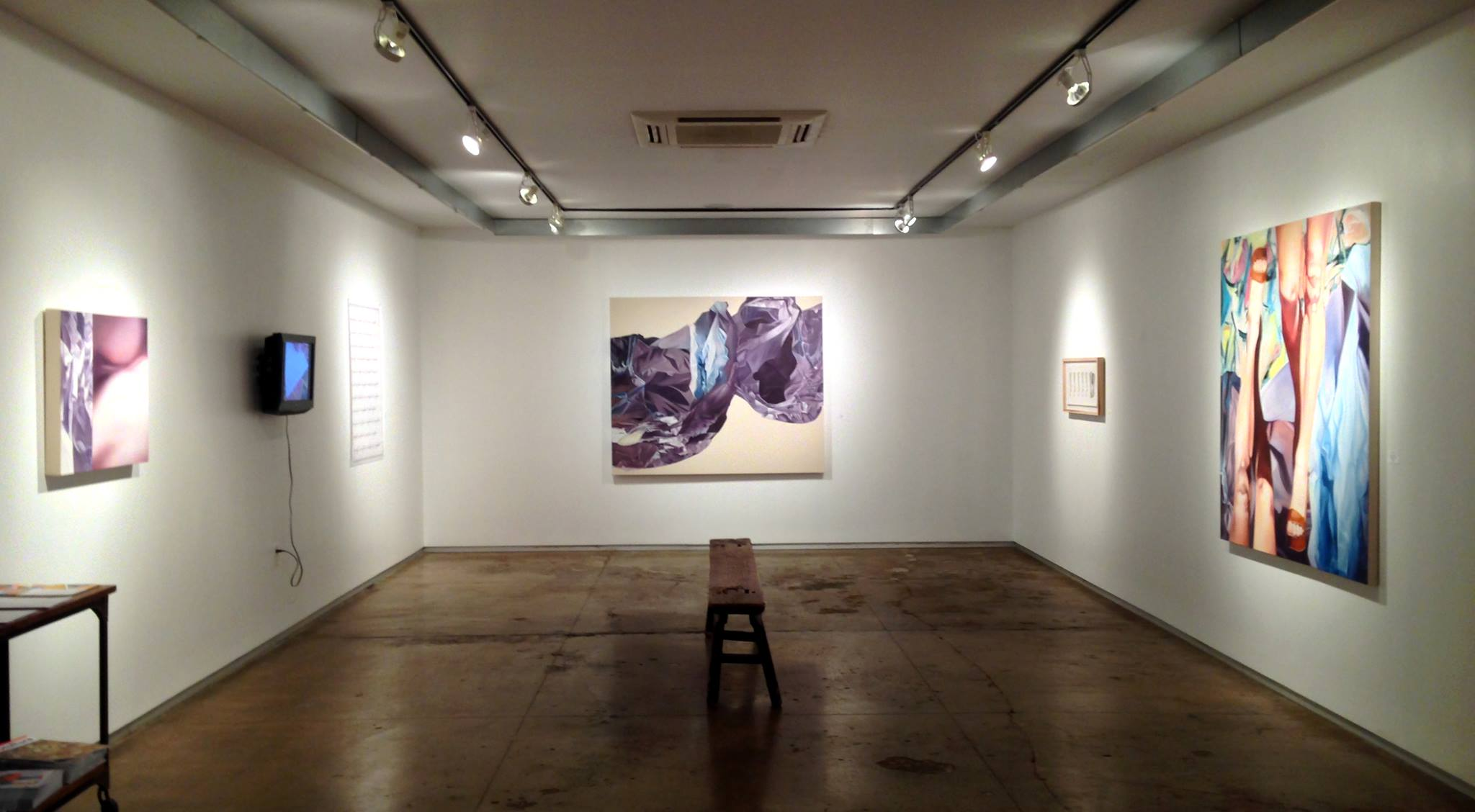 Our next stop, after a few "Road Closed" sign setbacks, was Artspace 111. The art venue, located just east of Downtown, blends an austere gallery space with a bucolic outdoor area that rivals what I imagine the Garden of Eden looked like. I'm less familiar with the venerable space's history, but I know from my artist friends that the gallery's owners are extremely supportive of emerging artists. Make time to visit this local treasure soon.
Our last stop was Brik Special Events Venue, more commonly known as Brik. On display that night were photos, paintings, and sculptures by 34 local, regional, and national artists. The show, "FOUR," was a collaboration between the artist collective Art Tooth and the contemporary pop-up art gallery ART ROOM Gallery.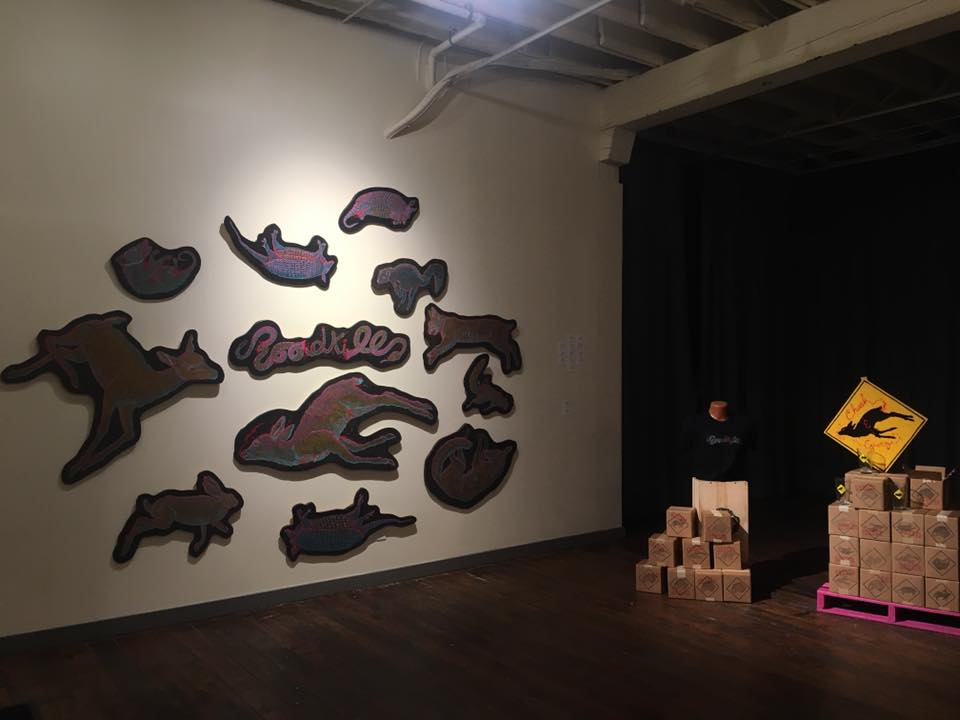 Even with dozens of artworks on display, the sprawling open floor space never felt cluttered. Live music and a full service bar provided libations and entertainment as my friends and I perused the scene. The Art Tooth folks (Shasta Haubrich, Dee Lara, James Talambas, Brandon Pederson, Jay Wilkinson, Aimee Cardoso, and others) are an interesting group, all young and from varied backgrounds that converge around art. For the past two years, I've watched them grow new crowds of contemporary art fans while creating a framework to help aspiring painters, photographers, and sculptors rise from obscurity to public recognition. Like with many professional careers, young artists face certain challenges. One of those obstacles is breaking into commercial gallery spaces. The event organizers at Brik weren't going to wait for the establishment to recognize them. These young artists are creating opportunities where they didn't exist before, and I think that's pretty cool.
The title of this article is "Why Gallery Night Matters." What I'm really getting at is why art matters. I don't like to preach, so I saved this thought for last. Modern art, while seen by some as less accessible than works by Monet or Van Gogh, speaks to the time we live in. All art was once modern art.
Hamlet said of playwriting: "For anything so overdone is from the purpose of playing, whose end, both at the first and now, was and is to hold, as 'twere, the mirror up to nature, to show virtue her own feature, scorn her own image, and the very age and body of the time his form and pressure." Modern art shows "the very age and body of the time…" Choosing to visit these galleries, meet the artists, and purchase the works that connect with you shows that you value culture in the deepest sense of the word.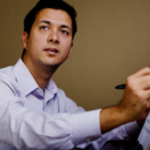 Edward Brown writes about music, arts and news for a variety of publications. He's an award-winning writer for the Fort Worth Weekly and blogger for the Fort Worth Convention and Visitors Bureau. He has published articles in Musical Opinion (U.K.), Canadian Music Educators Journal, and Clavier Companion, among others. When Brown isn't writing about music, he's actively involved in the local music scene as an educator, performer, lecturer, and judge for student music competitions. His professional affiliations include the Chamber Music Society of Fort Worth, where he volunteers as education director, and the Fort Worth Academy of Fine Arts, where he serves on the board and artistic committee. Brown was born in Bowling Green, Ohio in 1982. He is a graduate of the University of North Texas and currently resides in Fort Worth. His favorite leisure time activities include local music concerts and perusing Fort Worth's growing gastropub scene.