Is there any place in town with a knack for capturing the magic of the holidays as well as The Shops at Clearfork? Even though it's not crisp and cold yet and although there may not be any snow falling from the sky, somehow The Shops at Clearfork still feels like a winter wonderland. It just goes to show that holiday spirit is more about the feelings invoked than the weather or a date on the calendar.
The colorful lights, the cups of hot cocoa, the music! It all adds up to making us feel happily nostalgic. True to form, The Shops at Clearfork once again this year has created an environment that taps into those feelings.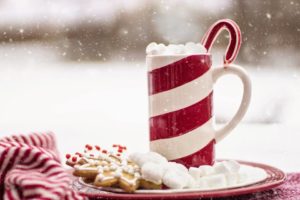 For example, next Saturday, December 8th, at 11:00 am and again at 1:30 pm, The Shops At Clearfork will host a Holiday Tea Party with live entertainment, including holiday carolers, a visit from Santa Claus and a meet-and-greet with the ballerinas of Texas Ballet Theatre!
The Tea will be held at Pinstripes Bistro Bowling and Bocce. You will need to have tickets which can be purchased online HERE, or at Simon Guest Services at The Shops at Clearfork. They are only $20 for adults and $15 for kids under 12. You will be well fed and well entertained, but the best part is all proceeds go to support our beloved Fort Worth Zoo!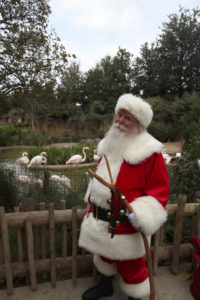 But wait! There's more! From 12 to 4 in The Plaza, there will be even more fun for the family. Horse-drawn carriage rides, face painting, yummy hot chocolate, and more will be available to all. If you haven't done this before, you really need to. The kids love it.
See you there!