Originally blogged by John Kelley on KelleyOrtho.com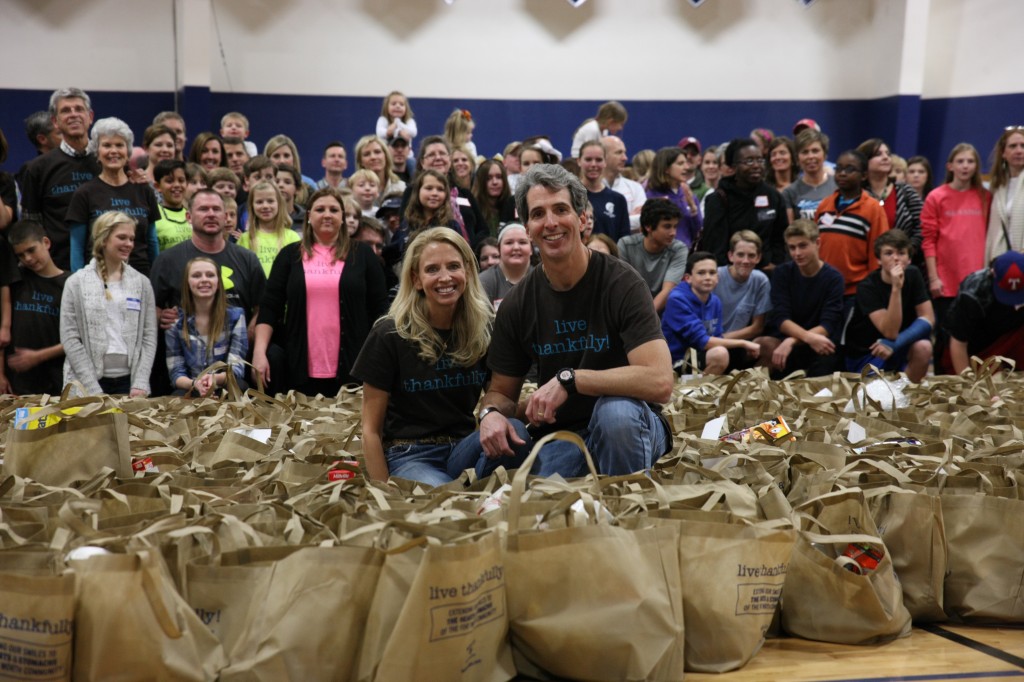 People often ask me what is Live Thankfully? How did you come up with this nonprofit and what are your plans for it? Honestly, all I can say is, "I really don't know how we got here.  Alison and I had a dream, we prayed about it, and it exploded in a way that we could never have imagined."  I wanted to see the smiles of Kelley Orthodontics reach deep into the hearts of our Fort Worth community.  I wanted to give my patients something of substance to smile about.  We never set out to start a nonprofit. Trust me there are many times I feel overwhelmed by all it entails. Nonprofits take a lot of work, a lot of money, and a lot of emotional sweat and tears. But in the end, our hearts beat hard for the mission of Live Thankfully, the Lord re-energizes us, and we just keep going.
We love kids, we love our community, we love people (all people), and we love seeing a diversity of folks come together for a greater cause.
Live Thankfully: Extending our Smiles to the Hearts and Stomachs of our Community! LT is not another turkey handout nor another can food drive. We are about empowering the next generation to be life long givers of their communities.  It is our goal to tear down walls and build bridges of trust between families in need and those in our community who can help them. Live Thankfully is a life style, it is a way of living that brings dignity and pride to our families in need and establishes a lifestyle of service in our future leaders.
What started four years ago as 60 turkeys to give to families in need, has turned into a three week long service project.  This year, we will give approximately 600 turkey dinners and groceries away to families in need. These families are adopted and selected by school administrators of the 22 schools that are partnering with us. We also come alongside Welcome Back Tarrant County and Christ Chapel Bible Church and supply groceries to the families they purchase turkey dinners for.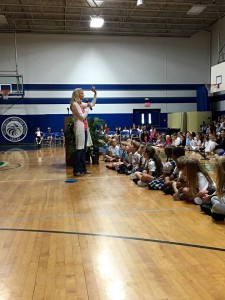 In order for a school to have families adopted through Live Thankfully, they must participate in the entire LT process. We go into these schools and encourage, educate and commission these students to be life long givers of their community. We explain that through Live Thankfully, families receiving meals actually have the opportunity to work alongside and give back to their community. We give the schools all the tools they need to have a successful food drive and allow them the creativity to run it themselves. I am blown away by how well these students plan, trouble shoot, encourage their student body, and orchestrate the drives in their schools. The teachers and staff fully support it as well. One teacher commented just last week that the families who receive meals, tend to really give and get behind the can food drive.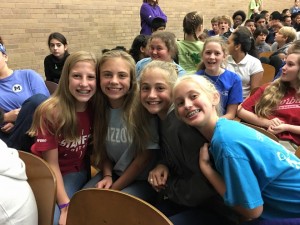 Our LT schools also invite and encourage their students to attend LT's Party with a Purpose.  Some schools even bus their students in to serve.  After can goods are collected for three weeks, we throw a HUGE party where volunteers sort and bag all these groceries. Last year we filled over 2000 bags in less than 30 minutes! There is nothing more beautiful than seeing families chosen to receive a meal, working so hard alongside volunteers. Service and love are universal languages that need no translation. Dignity and pride are maintained when those in need have the opportunity to buy into what they are being given.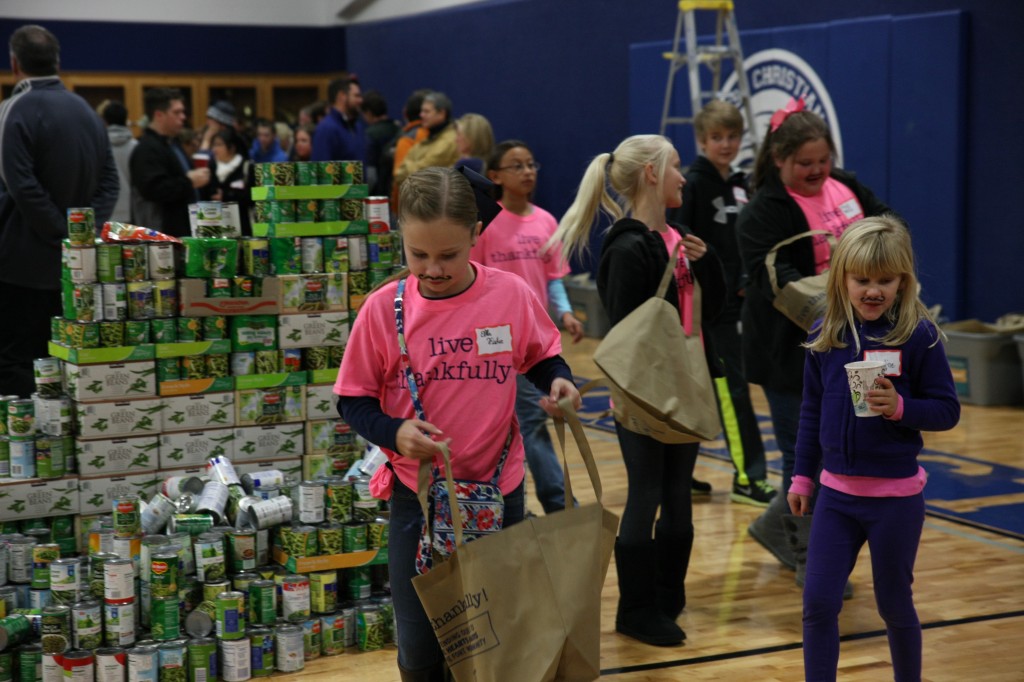 Our LT schools also commit to have school representation pass out the turkey dinners and groceries to their adopted families. Every one of our LT partnering schools will have teachers, counselors, or principals present to pass out meals. This strengthens the bond of trust between those who are in need and their school leaders. Our schools use the rest of the academic year to point these families in the direction they need to receive permanent help.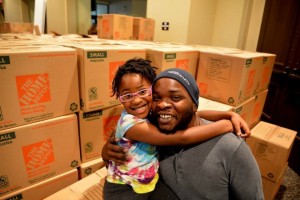 One thing I tell students when speaking to them is, "change happens when we invest in people." Live Thankfully is about relationships. Turkeys are simply the conduit into the schools. Educating, encouraging, commissioning, investing and following up with people takes a lot of time, money and emotional energy. But it is so worth it! Alison and I have fallen completely in love with our Fort Worth schools, public and private. We have been humbled by the outpour of support from our business and dental community.  These businesses have not only given of their finances but have volunteered their time and expertise to make LT happen.
Live Thankfully is not just a Kelley Orthodontic thing. It is much bigger than anything we could ever make happen. We utilize hundreds of volunteers and ask for financial donations and sponsorships. We NEED volunteers and financial gifts. We invite you to join us.
Live Thankfully is changing our community one student, one family, one school at a time! Won't you consider LIVING THANKFULLY with us?
(to volunteer, make a financial donation, buy a t-shirt & to learn more visit livethankfully.org)