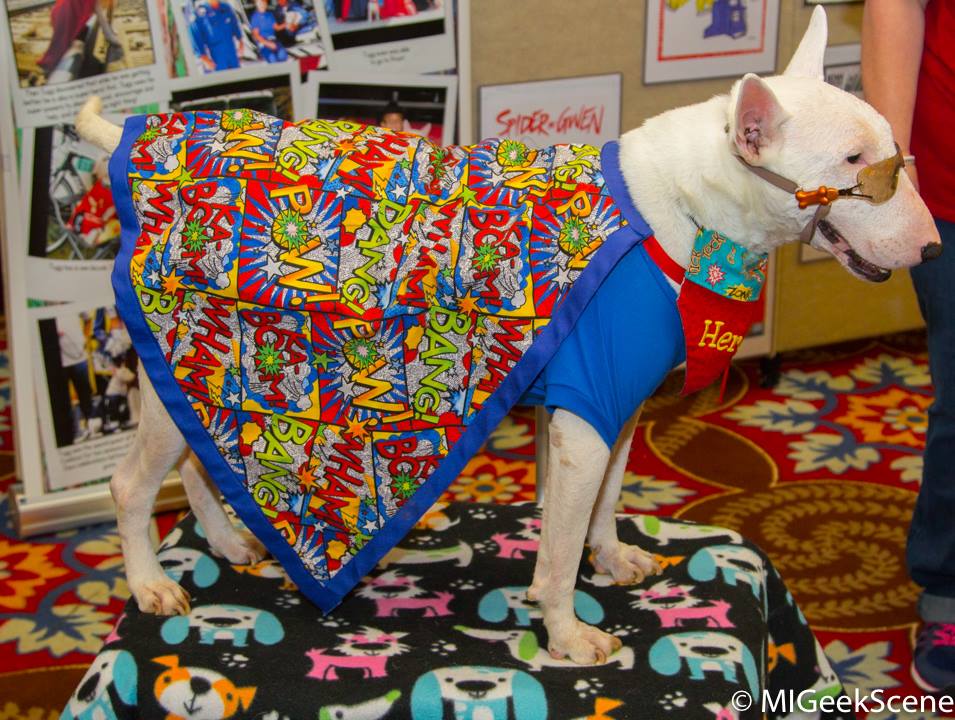 For one Fort Worth woman, a rescued pit bull who wasn't expected to live sensed her neurological diseases long before any doctor, according to her husband.
Kim Ovard, 53, was diagnosed with Frontotemporal Dementia and Lewy Body Dementia in 2014, and her rescue dog, Tugg, who is now a therapy and service dog, picked-up on the signs first, said Kim's husband, Blake Ovard. Tugg had a strong connection with Kim, and he alerted his family when he sensed something was wrong by kneeling near Kim's face, nudging her to slow down and barking if she was too far away from him.
Although dogs are not used to officially diagnose diseases, they are extremely helpful detecting when their owners are not well, according to Michael Patino, doctor of veterinary medicine with a specialization in neurology for Veterinary Referral and Emergency Hospital of Arlington. "It's a sense that some dogs get when something's not right in the body," he said. Because dogs and their owners are so close, emotionally, chemically and physiologically, the dog can sometimes smell a change in the owner's body when an imbalance starts occurring, Patino said.
In honor of Kim's devastating diseases, Blake will be biking more than 100 miles on The Longest Day, Monday June 20, with Tugg, who is now a comic star with 21 thousand Facebook followers, riding in his attached bike trailer. Blake and Tugg will bike from Cleburne, towards Fort Worth and back to Burleson for their Longest Day journey.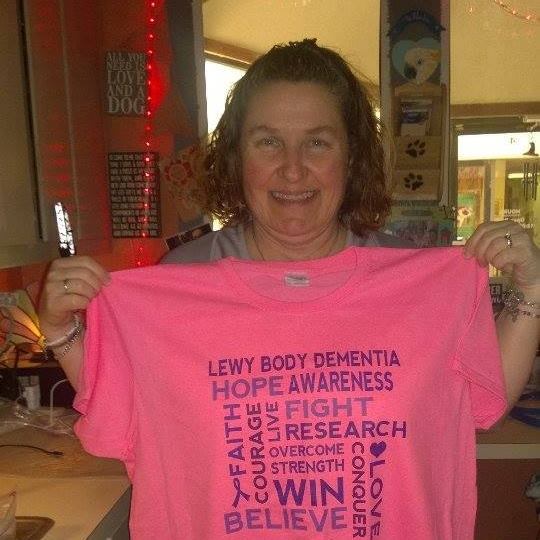 "This affects so many people, and it's just one of those diseases that we haven't paid enough attention to, and it's because we can't see it," Blake Ovard said. "We focus on what we can see, like the effects of cancer, injuries, AIDs, but not dementia – until it's in the later stages."
The Longest Day is a team event to help raise funds and awareness for the Alzheimer's Association which is held annually on the summer solstice, from sunrise-to-sunset, symbolizing the challenging journey of those living with Alzheimer's and other dementias must face daily. Blake understands that challenge and is making it his life mission, along with Tugg, to help find a cure or drug therapy for those afflicted to live a normal life.
"It's like any another disease – we have to have the money for the research to find a cure," he said. Besides being a caregiver for his wife, Blake is also a writer and illustrator of comic books that are dedicated to Tugg, who has become a hero in the comic book world. The pair can usually be found hanging out at his shop in Burleson, Collected: Your Pop Culture Headquarters. No matter how many heroic acts Tugg wins in his comic books, the face of dementia and Alzheimer's is still very real to Blake.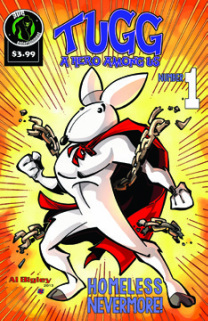 According to the Alzheimer's Association, currently 5.4 million Americans have Alzheimer's disease, which kills more people than prostate and breast cancer combined. The Alzheimer's Association – North Central Texas Chapter is affiliated with the national Alzheimer's Association, headquartered in Chicago. The chapter covers a 40-county service area, and Fort Worth serves as headquarters for the chapter, which has regional offices in Abilene, Waco and Wichita Falls. The chapter is a nonprofit, donor-supported organization. The programs and services are made possible through contributions from individuals, corporations and foundations. The chapter uses funds raised for local programs, services and national research efforts.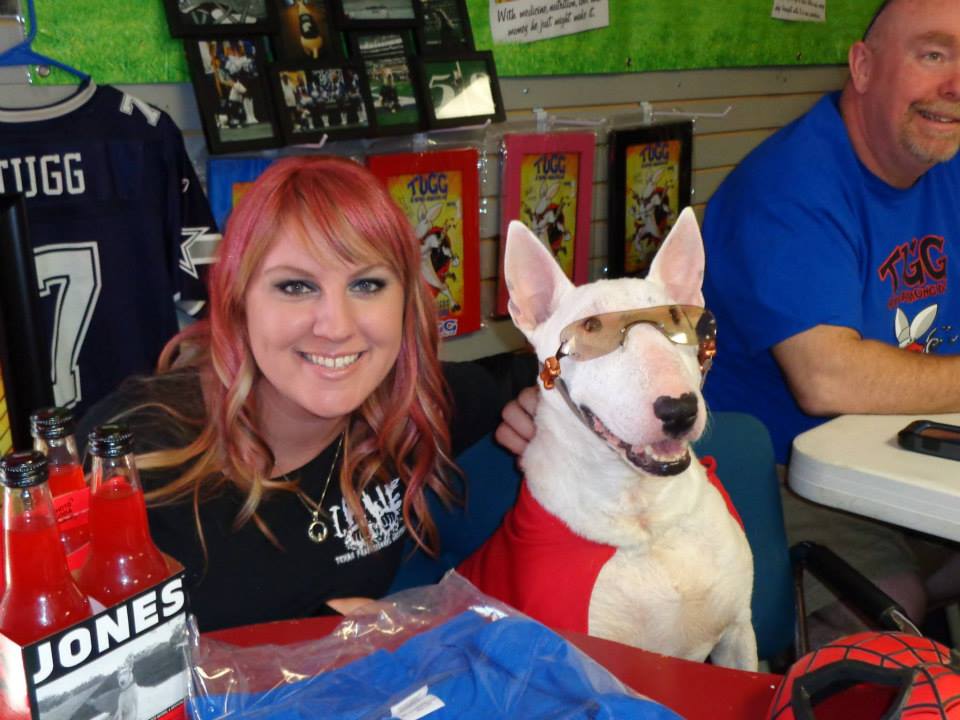 For more information on The Longest Day and to register please visit:
Thelongestday.alz.org
For more information about Tugg, the superstar, and his team please visit:
http://act.alz.org/site/TR/LongestDay/TheLongestDay?team_id=324700&pg=team&fr_id=8480
http://tuggthebullterrier.com/
https://www.facebook.com/TuggBullTerrier
For other events on The Longest Day, please visit:
http://www.alz.org/northcentraltexas/in_my_community_102686.asp
Elizabeth Harris
Public Affairs Coordinator
Alzheimer's Association – North Central Texas Chapter