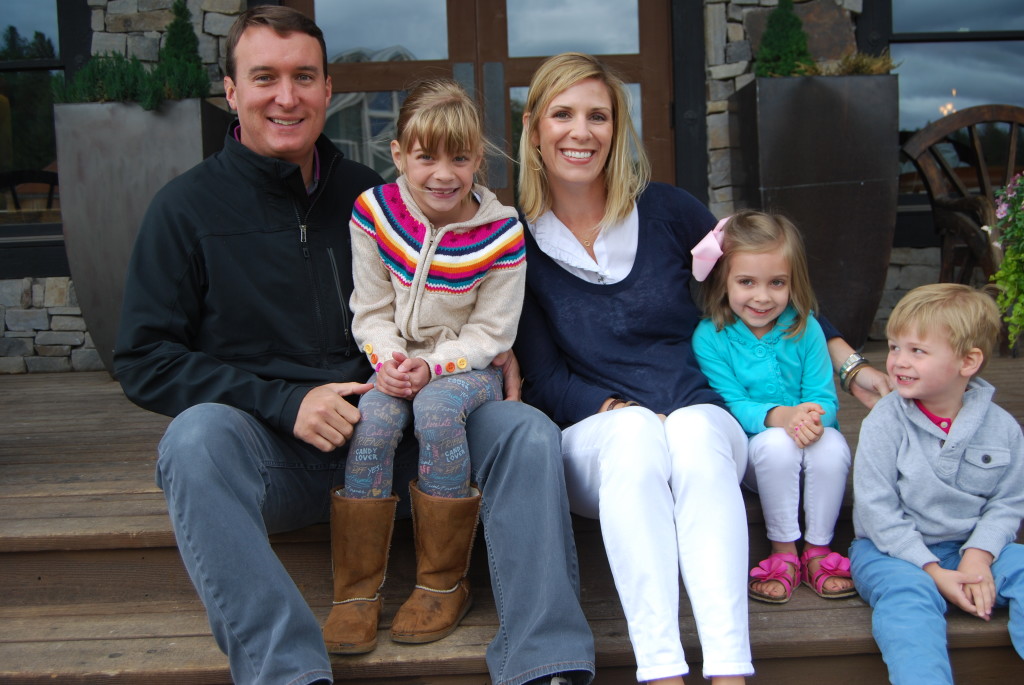 I met the Langstons through my Tanglewood neighbors a couple of years ago. Allison Langston is perhaps one of the most engaging women I know with a perfectly dry sense of humor. Sometimes I live in my own world and I don't always pay attention to what people do for a living, so when I was asked to help judge an entrepreneur competition at TCU this year I was thrilled to see Allison's husband there. Since this was a business competition, I learned that John Langston had attended TCU to attain his master's in business administration. Then through talks with other mutual friends, they shared that John is a brilliant business mind in our city. It wasn't until recently that I fully understood what it is that John does and why he is so highly regarded in our community.
John received his undergraduate degree from Clemson and moved to Dallas to accept a job at a Bank of America office. He quickly moved up the ranks and secured an assistant role in private portfolio management services, then after passing the CFA test he became the portfolio manager for accounts that totaled $500 million in assets. Later he became the senior analyst at Hodges Capital Management focusing primarily on small-cap stocks and helped manage over $1 billion in assets. Whoa. Big.
I'm going to stop right here and back up, because just like you I had no idea what a CFA is or what those initials mean (sorry Dad). I have watched my parents, and good friends who are excellent stewards of their money and seek only the best to manage their investments who typically have a CFA. CFA means Chartered Financial Analyst, and quite simply can be compared to having a doctorate in finance. You may already have someone that manages your investments and they probably work for one of the larger corporations like Merrill Lynch or UBS. This is where John has separated himself from the pack, he is an independent. Basically, that means his only agenda is yours, and because he has a flat rate fee he is incentivized to make money with the client's best interest in mind. John founded Panther Capital Group in 2009 and then at the start of this year he did something extremely unique, he started his own mutual fund. That fund is called the Panther Small Cap Fund (PSGSX) and has been featured in the Wall Street Journal placing first in it's category throughout the year. (ahem, that's huge)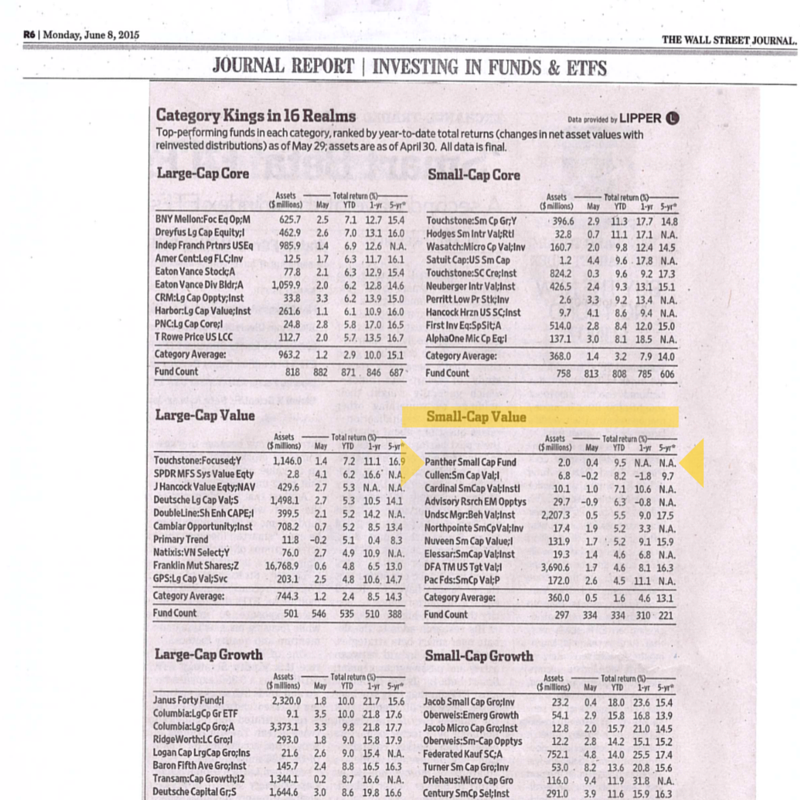 His is one of only two mutual funds based in this area, the other managed by Luther King Capital. What does this mean, and how does this benefit you? It means that in most cases mutual funds are managed by individuals or groups and you participate in investing in them through your advisor. Well, if John were managing your money, it would mean you are getting information straight from the horse's mouth so to speak. He personally researches the companies the fund invests in by calling the CEO and CFO, reading public filings and through bottom up fundamental analytics. In laymen's terms, he does his homework. A lot. People trust him to know the in's and out's of where their money is going and why and he is a phone call or a downtown Fort Worth office visit away to discuss your investments.
I had the opportunity to speak with a few of his clients, Zach Muckelroy, VP Muckelroy & Falls shared this with me:
"First off, let me say that I am a very relationship oriented person.  I enjoy doing business with people that I know and trust.  I asked John to manage my retirement and investment accounts for two reasons: 1) his unquestionable character and moral integrity and 2) his knowledge, experience and his no pressure, comfortable style to how he conducts himself.  I have known John for over 20 years and have always held him in high regard.  He is exactly what I am looking for in an investment manager. Similar to our business, John is very client-centered.  He is very conscientious about meeting (and hopefully exceeding) your goals and objectives.  While his primary focus is managing and growing your investments, he is never too busy to ask about the family or the latest news at the office…. He might even squeeze in a little football talk as well!  With John you are more than an account number; you get the big investment house knowledge, but with the personable, comfortable, Fort Worth style approach and service."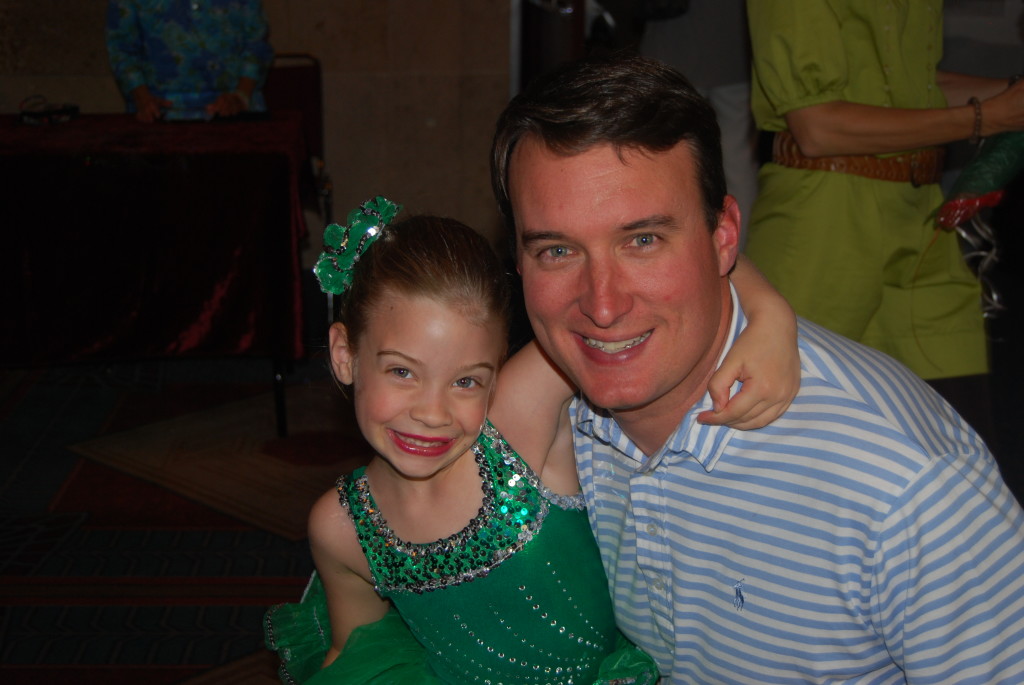 I know John on a personal level since our children attend the same school and we have had similar schedules with soccer games and swim practices. What I can personally attest is that he is one heckuva dad and can be found coaching his daughter's soccer team and at the school for numerous events they like to schedule for us busy parents. He's been known to say that what he truly loves about his job is that he feels like is helping people. I love it when people are passionate about their work because it filters through everything else they do in their lives. It makes for better parents, better friends, better community leaders. I have loved getting to know more about John and if you think you might want to pick his ear or learn more about how he can help you, please save the date for Wednesday, October 28th at 6pm at 604 Roaring Springs near Shady Oaks Country Club. John will be one of two speakers and will be available for a group Q & A. If you'd like to learn more about his company and mutual fund, please visit: www.panthercapitalgroup.com  and www.pantherfunds.com
604 Roaring Springs is listed by John Zimmerman, Briggs Freeman Sotheby's International Realty.
Comment "Yes" below if you plan on attending, or would like to receive the electronic invitation via email. Please do not comment with your email address, it is viewable from the internal dashboard.