The readers of Madeworthy magazine and TanglewoodMoms.com expect our diligent (and social) writers to keep them in the know about new, exciting ways to wine and dine in Fort Worth. The Amon Carter Museum of American Art, long known for its vast collection of American art and photographs, has shown that it knows a thing or two about throwing parties for social-minded locals who still save time for living it up when they're off the clock.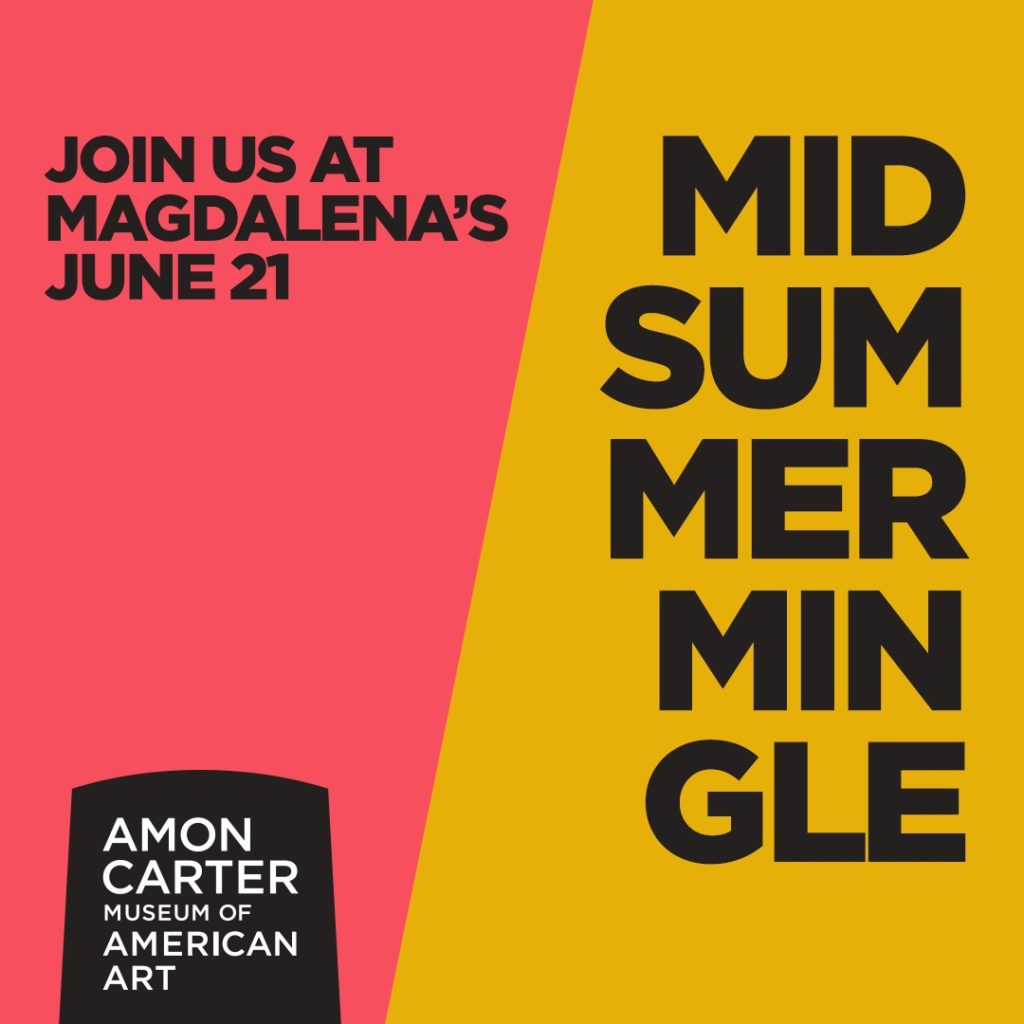 This Friday at Magdalena's (502 Grand Avenue, Fort Worth, Texas 76164), the third annual Midsummer Mingle returns. Attendees will be treated to culinary treats by local chef Juan Rodriguez, former chef at the Reata Restaurant and founder of Magdalena's. (He's also the culinary director for Austin City Tacos in case you tacophiles didn't know.)
Rodriguez's diligent staff will be cooking up Magdalena's famous paella (a Spanish rice-based dish that typically contains generous cuts of meats and seafood). The family-style dish will be prepared in a giant wok outside so guests can enjoy watching the preparation while leisurely partaking in samples. Heavier passed hors d'oeuvres will be served in bamboo shoots as well.
As with everything that night, the schedule is relaxed so diners can mix, mingle, wine, and dine at their own pace. Refreshing cocktails, including Palomas (tequila and grapefruit soda), margaritas on the rocks, and whiskey lemonades will ensure that you aren't parched throughout the evening.
If you aren't already sold, read on. The evening toast to the summer solstice will pass on champagne in lieu of a rose wine popsicle. One of the event organizers got the idea from an Instagram post.
Past events have largely attracted folks in the 20s to early 40s. We aren't making promises, but if you're single, events like these are a great way to meet singles who have common interests. These mixers are also a great way to make new friends. Midsummer Mingle has grown since its launch in June 2017. The idea was to give the Amon Carter's yp group a reason to celebrate the longest day of the year. The sundown toast isn't the end of the night. Guests are welcome to stay until 10pm while listening to the dance-inducing beats of DJ Ronnie Heart. The exclusive events are a favorite event for members of the Amon Carter's young professional group, Society 1949, but there are limited tickets still available to the public. Tanglewood Moms readers will receive a $10 discount (code "Tanglewood").
As a frequent visitor to the Amon Carter Museum of American Art and as a local writer, I've been impressed with the rapid evolution of this beloved cultural institution. Whether it's the community-centered Party on the Porch events or the new Carter Community Artist program, the venerable museum is showing that its cultural mission extends far beyond its Cultural District walls. If you want to be a part of that unfolding story —or if you simply love good conversations in the welcome company of superlative cocktails and  paella— the Midsummer Mingle is not to be missed.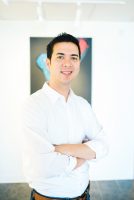 Edward Brown is a writing tutor and piano teacher. He is also an award-winning writer for the Fort Worth Weekly and volunteers for numerous Fort Worth nonprofits.