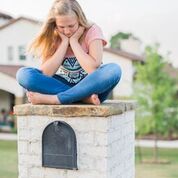 Most little girls have the confidence of superheroes—until puberty hits.
Heather Stark knows. Having spent 15 years as a school counselor in Fort Worth schools, she's worked with many girls aged 10 – 14 years who struggle with body image issues and who lack self-confidence. Her mission is simple: Give every girl the gift of Grace & Grit, a customized monthly box subscription filled with challenge activities, inspirational lessons, and fun gifts that inspire self-confidence.
"When you're 5, you can be anything and everything." Heather explained. "When you're 10, society starts giving you an identity and you believe it. Research shows that before puberty girls view themselves as part of a homogenous group. When puberty hits, [girls] start noticing that they're not the same anymore. It's this crazy phenomenon where girls define themselves by what they are not instead of what they are."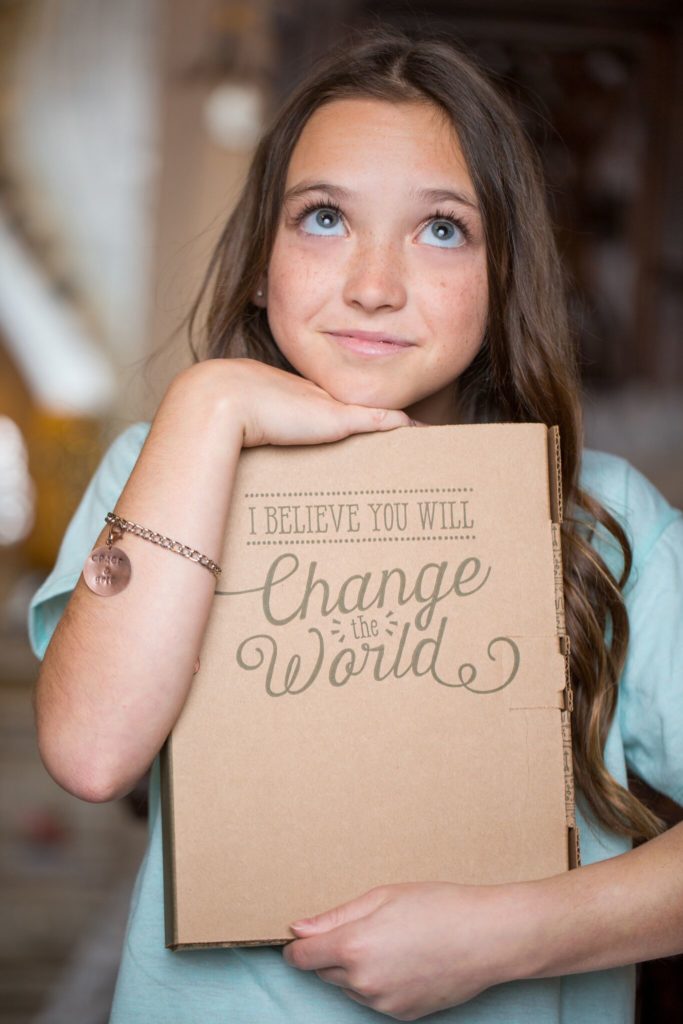 All girls are strong individuals of character, according to Grace & Grit, so every box subscription is themed around a trait of a character written in the pages of history. The first box Heather created featured Rosie the Riveter, and the box focused on Rosie's signature confidence. "When we were making the Rosie box," said Heather, "Boom! We realized then that we wanted the experiences the box offers to be shared between a girl and her mother, or grandmother, or aunt." Each box contains challenges that let girls ask questions of older female role models, which promotes bonding and sharing between women of all ages.
In another box, Olympic Gold Medalist Wilma Rudolph portrays the trait of perseverance. Once known as "the fastest woman in the world," few people realize that polio challenged Wilma's life long before she earned the title of "first woman to win three gold medals." Heather explained that Wilma's story is accompanied by a 5×7 illustration of this shero, a journal, a charm, an accessory, and an inspiring letter from Heather. Each accessory, charm, and illustration is handmade by a local seamstress or artisan, too.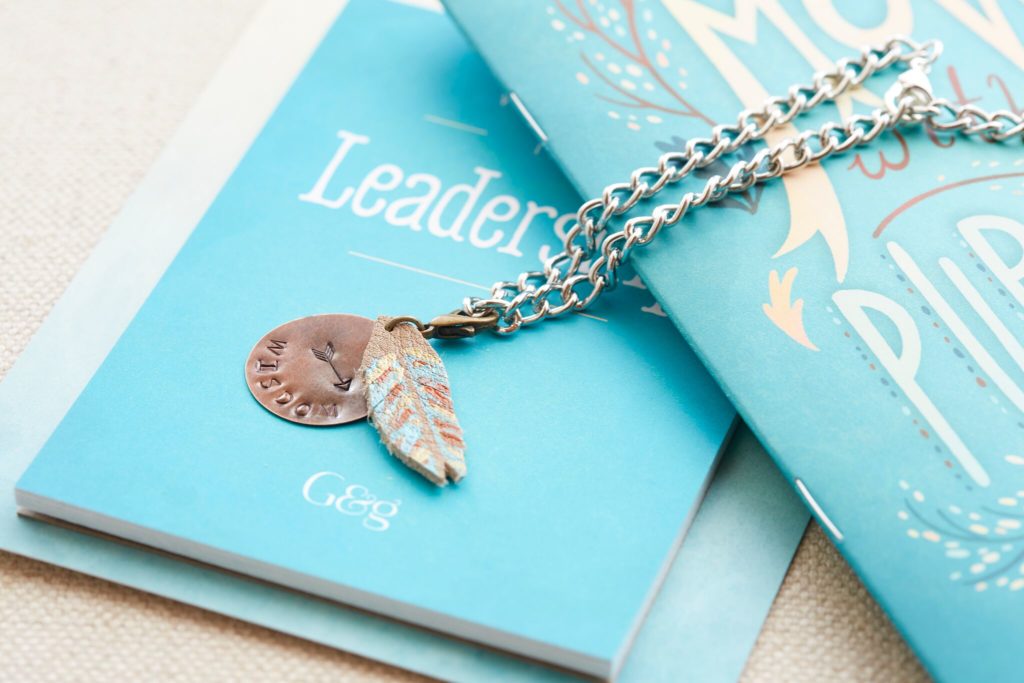 After Rosie and Wilma, there are 7 more character boxes to experience, including Amelia Earhart, Audrey Hepburn, Harriet Tubman, Kate Warne, Marie Curie, Sacagawea, and Anne Sullivan. Heather and I talked about how the Audrey box came with an especially heartwarming story.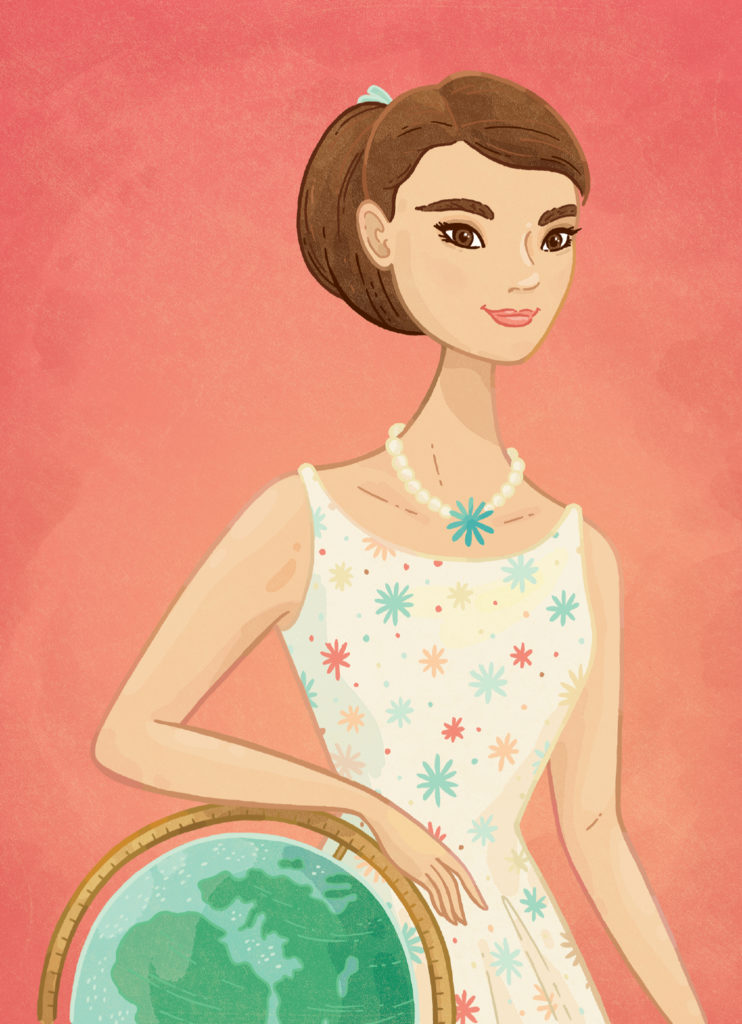 "We're required to get the property rights to tell a lot of these women's stories. When the possibility of Audrey's character came up, I thought there'd be no way we could get her!" said Heather. "But a gentleman emailed me back within 48 hours to say, 'This is a fitting tribute to my mother.' I looked up his name, and it turns out this gentleman, Sean Ferrer, was her son! So we sent him a box, just thanking him for letting us share Audrey's story."
Other heartwarming stories have come from these boxes. Just last week, Heather learned that someone gifted a box to a young girl who is blind; the girl hasn't taken off the box's accessory, a lacy pair of gloves, or the charm bracelet that came with her box since opening it. She also remembers the story of a girl who received the Rosie box only to learn later that her grandmother was a riveter, and another girl loved the Amelia box so much that she wore the box's accessory, an Amelia-inspired scarf, on a homecoming character day at her school.
But of all the stories she hears, she most enjoys learning that girls are using the empowering verbiage shared in each box. One expression she hears being used frequently is "Be your own best friend."
In the future, Heather hopes to host a "Nominate Her" challenge that asks local girls to nominate their friends to a panel that will advise Heather's creative team.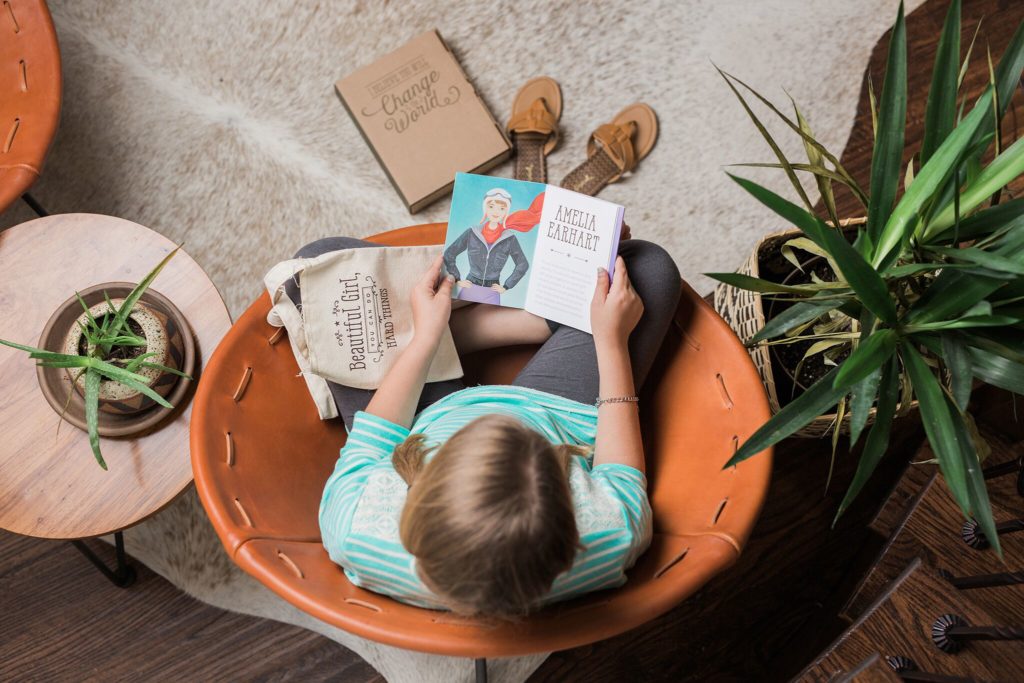 To stay up-to-date on new Grace & Grit Boxes, follow the company on Facebook or Instagram, or browse the boxes online by visiting GraceandGritBox.com.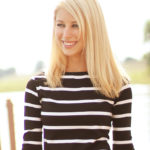 Jackie Hoermann-Elliott is the Assistant Director of TCU's New Media Writing Studio, where she teaches digital composing to Horned Frogs needing to create videos, infographics, blogs, and much more. She wrote for newspapers and magazines around the Midwest before settling down in the Lonestar state. Since she moved here in 2013, she's written for The Fort Worth Star-Telegram, Indulge, K Magazine, The Dallas Morning News, and GuideLive. Currently, she writes for those fun guys running The Fort Worth Weekly and the dynamic team of moms and dads at Tanglewood Moms.
When she's not writing, she's procrasti-cleaning to avoid her dissertation or reading up on new trends in health and psychology research. For fun, she cheers on her husband, Mansfield ISD football coach Buck Elliot, she studies yoga at Yogali off E. Lancaster, or practices poses with her amazing bonus daughter, "E."