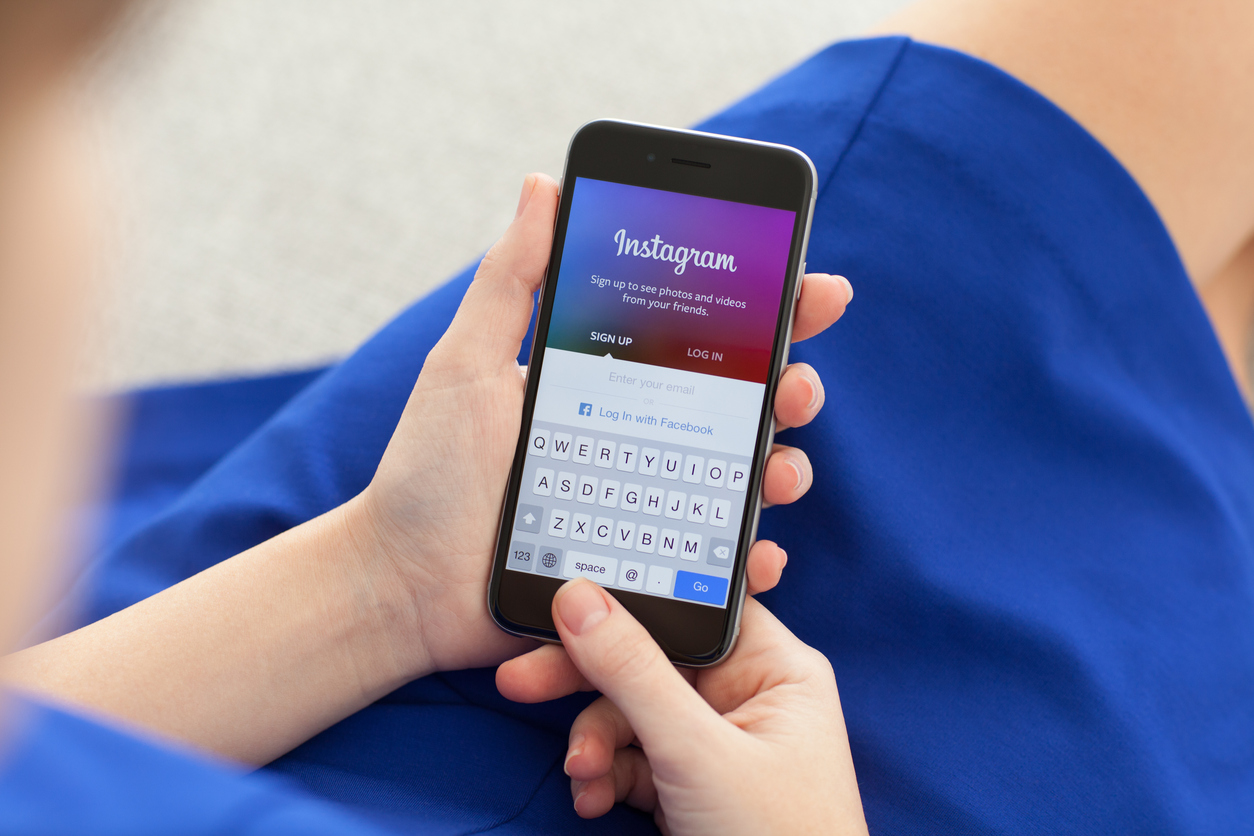 Are you an Instagram addict? It's ok! We are too. We love connecting with everyone via this amazing platform and seeing all of the new and exciting things happening in the Fort! If you're looking for a few more accounts to follow, our team selected ones that inspire us.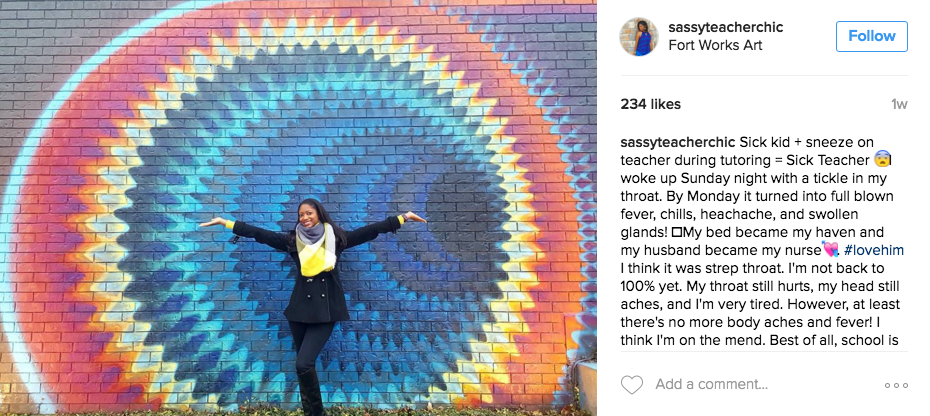 ONE – @sassyteacherchic
Christy Ortiz selected this fabulous account run by "Jennifer" a Fort Worth native, teacher, and mom. She also has a super stylish fashion blog: http://sassyteacherchic.com/. We love our homegrown talent, so please give her a follow!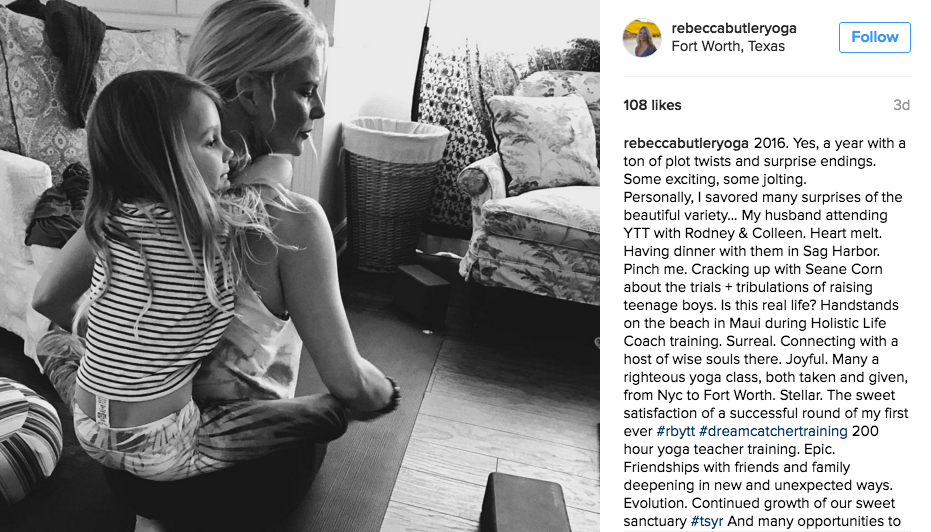 TWO – @rebeccabutleryoga
Tricia Schniederjan is our travel and fitness guru. She loves reading Rebecca Butler's inspirational posts about life, motherhood, yoga, and finding joy. I think we can all relate to the roller coaster of life as seen through this yogi. Rebecca owns The Sanctuary Yoga Room and her classes can be found here: http://thesanctuaryyogaroom.com/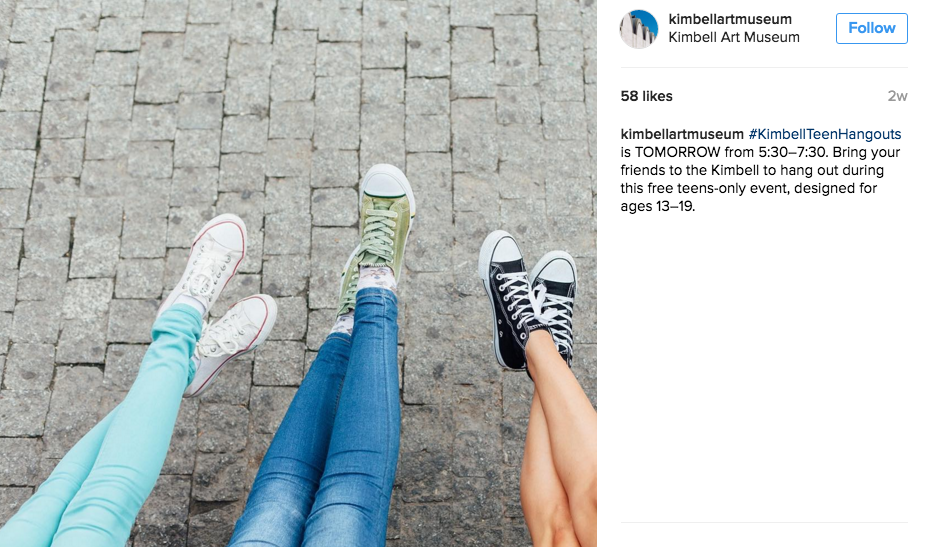 THREE – @kimbellartmuseum
Ms. TanglewoodMoms.com editor, Lee Virden DuBose is a big fan of the Kimbell Art Museum. This account reminds us of which exhibitions are currently happening and also shares their special events such as the message above regarding teen-only events. I bet her Girlchildren would love to go!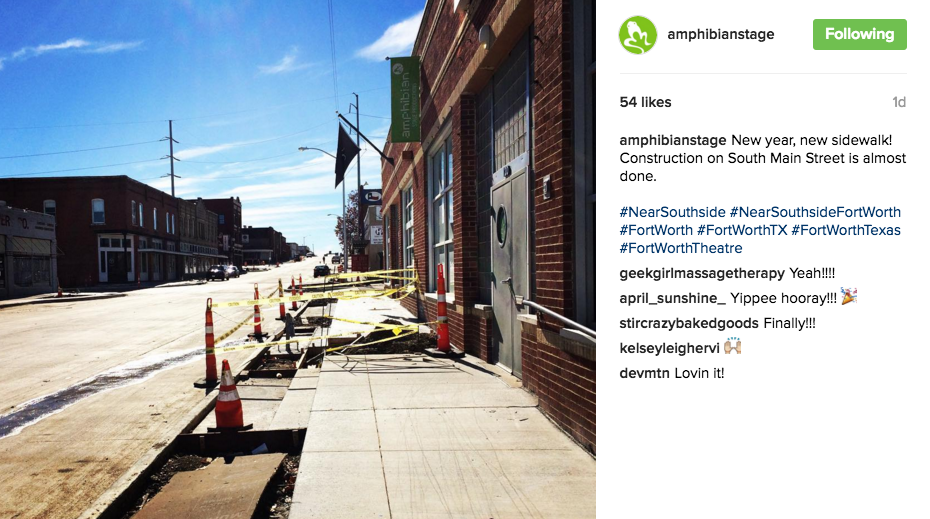 FOUR – @amphibianstage
Jackie EH Elliott voted Amphibian Stage as her favorite Fort Worth Instagram account. This company produces innovative and engaging theater as their profile states, and Jackie loves that they advertise announcements about their Tadpoles Kids Troupe. Do you have children aged 10 or older interested in performance? Visit: http://www.amphibianstage.com/education/tad-poles for more details!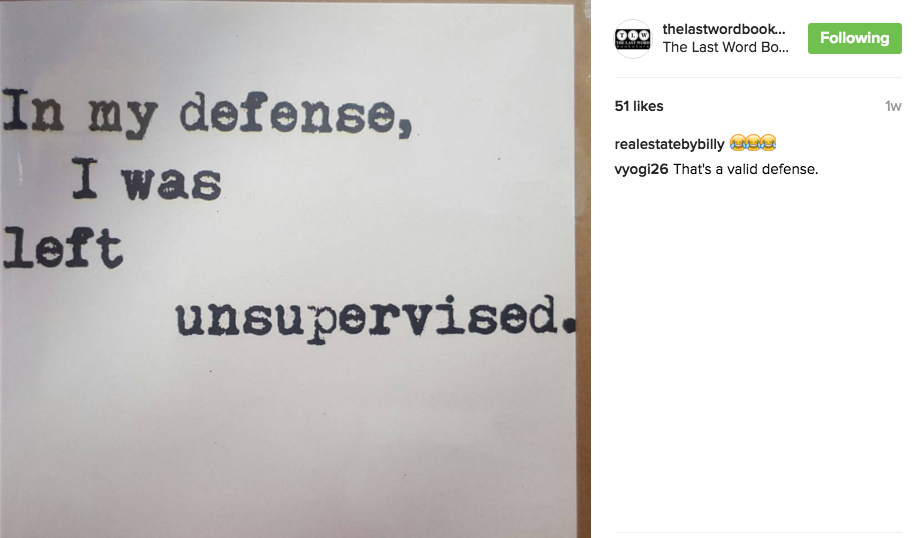 FIVE – @thelastwordbookstore
Resident bibliophile and writer extraordinaire Sarah Angle chose The Last Word Bookstore as tops because of their humorous posts and a reminder to pick up a good book. Small independent bookstores continue to thrive, and we should support them by shopping local. Yes, it's easy to click download or order from Amazon, but if you find yourself on a lazy Saturday, stop by and tell them Tanglewood Moms sent you. They'll have a great recommendation for you, and we'd love for you to share your selection by tagging both of us on Instagram. See what we did there?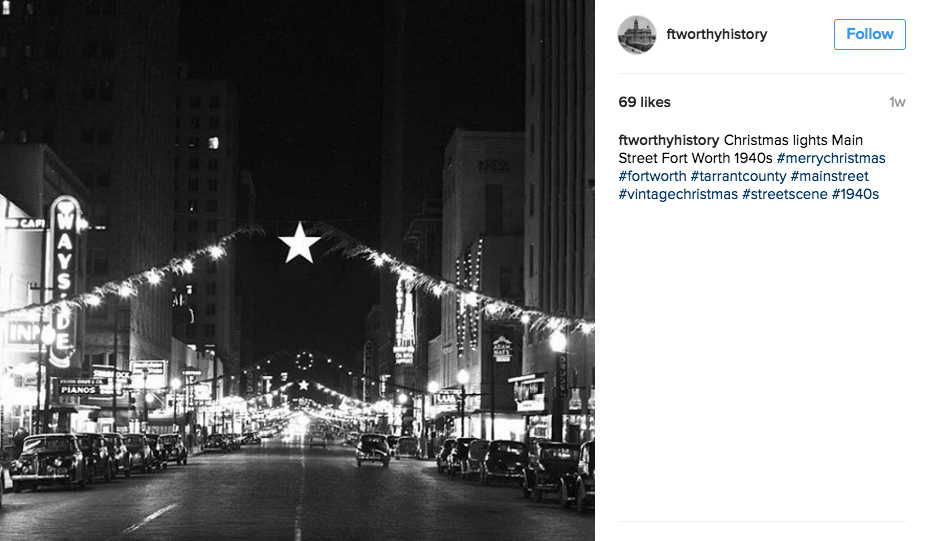 SIX – @ftworthyhistory
#TBT the Fort Worth way! Edward Brown thinks this account rocks because the pictures give us a snapshot of our city of yesteryear and provides a short message with a quick and easy history lesson. Knowing little tid-bits about your city's history can make you a hit at parties. #fact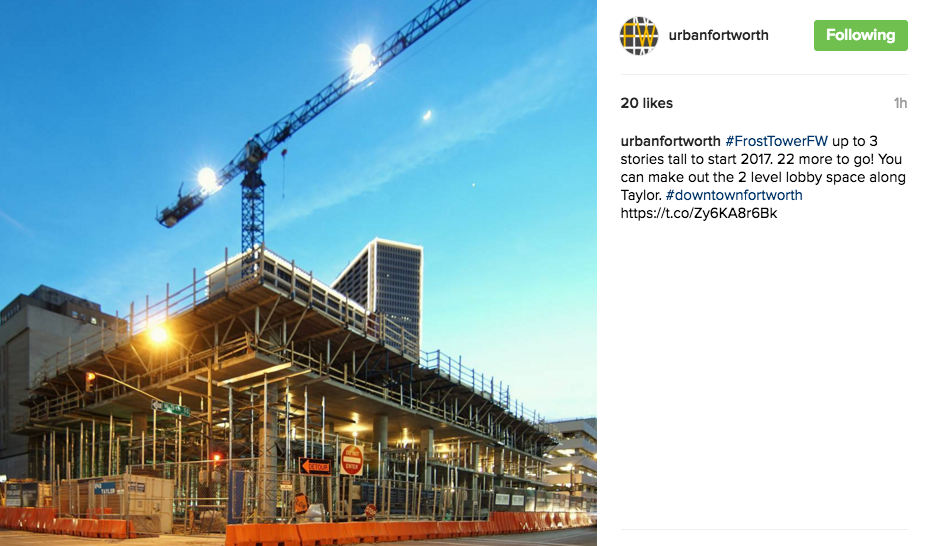 SEVEN – @urbanfortworth
And while Edward likes to celebrate the past, I'm always interested in what's next. I adore watching our city grow to new heights and make extraordinary use of the limited space we have in our urban centers. Urban Fort Worth has its fingers on the pulse of these high traffic areas and also a peek into what's happening with the business world.
So that concludes our short and sweet list. We hope you've discovered something new. If you're reading this, and you don't already follow @tanglewoodmoms on Instagram, we would love it if you would follow us now. We're almost up to 10K followers, and we adore each and everyone of you for following along our Fort Worth adventure.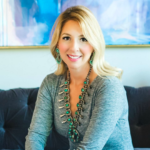 Embarking on her 7th venture, Victoria Wise has blatantly ignored the saying "3rd times a charm". Tanglewood Moms stemmed from a love of the community and a desire to connect more of us together. She's travelled to 24 countries on 5 continents but not after having 4 babies and spending quality time with her husband raising her first generation Americans and Texans. Her day job as marketing head for John Zimmerman of Briggs Freeman Sotheby's International Realty keeps her uber busy, but she always has time for meeting up with other local business owners to collaborate.