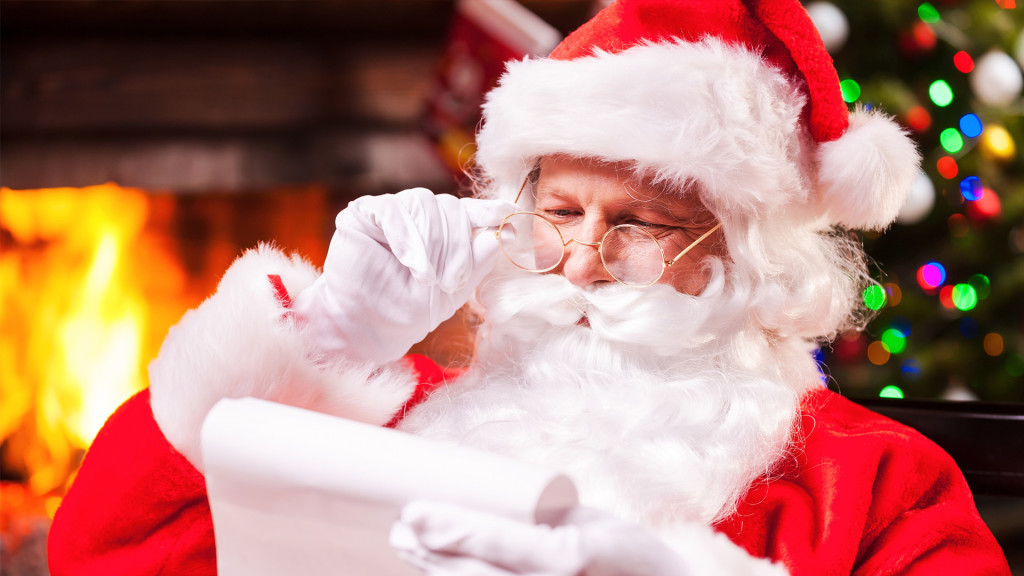 Move over elves.

There's a brand new, modern "eyes in the sky" approach to getting your kids to be on their best behavior for Santa this holiday season.  It's called 
iSanta Cam
, and it's an interactive version of the old tradition Elf on the Shelf.   It comes with the ability to create custom messages for your kids directly from the North Pole.  Oh, my!
What is it and how does it work, exactly?
Check out the 
iSanta website
 for all of the juicy details, a full feature-set and the ability to order.  But, here's my quick rundown of the product.  It's a board with an image of Santa on it in the background.  On top of that board, there is a dome.  This dome looks like it is a camera (ha, tricks is on you, kids), but it does not actually function as a camera.  The dome "camera" gives children the impression that Santa really is watching them be naughty or nice.  (Moms and Dads, don't worry…no one is actually going to see you walking around the house in your undies.)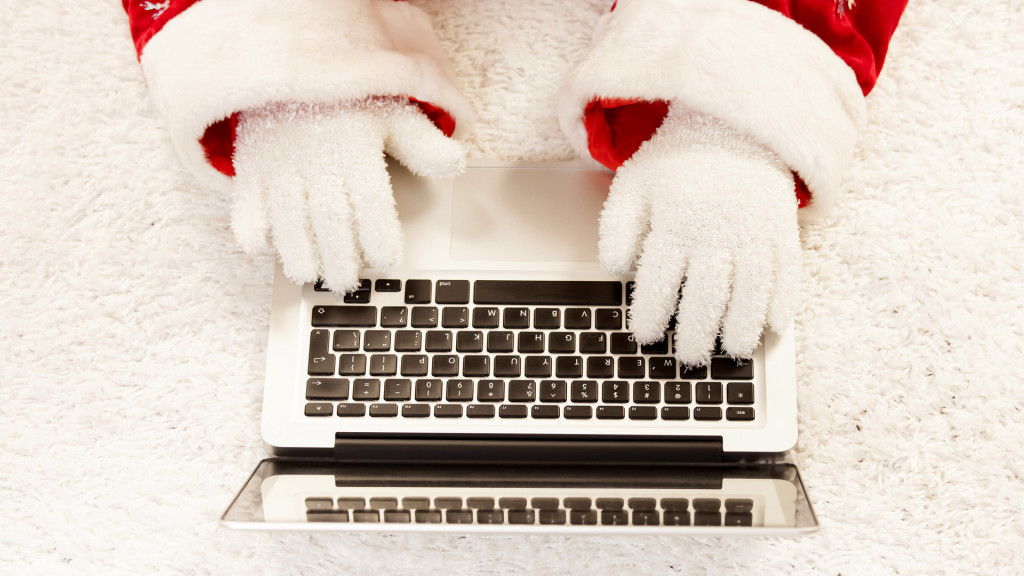 Sitting under the dome is a LED message board.  It is stocked with some default messages like "Greetings from the North Pole Command Center."  However, the cool part is that there is the ability for you to create personal messages.  You can do this either via remote control or the smartphone app.Taking Santa for a Test Drive
I had a chance this past week to take iSanta for a little ol' Shanklin-household test-drive and this is what I found, love and recommend about the interactive St. Nick: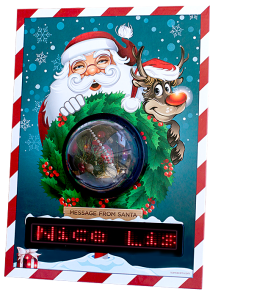 Ability to add personalized messages to your children that come directly from Santa.  Add your child's name into the message to either really creep out your kid, or make them believe Santa really is watching them.
This makes it GREAT for kids who are at reading age and older
My kids (4 and 2) were a little young for this.  I did think my four-year-old would get more into it.  But, I think without the ability to read the messages on the board, it just didn't give him that much to cling to.  I will say that since he can read his name, putting up a personalized message with his name on it did spike his interest for a short time.
The 2 year-old could have cared less about it.
Definitely download the app!  This makes it easy to plug in your messages on the go, and see them at home later.  I also just find it easier to use than the remote control.  The app is available on the iTunes store or Google Play.
It doesn't take up a lot of space – which is awesome!
If you have a child that gets really into it, but you are traveling for the holiday, you're in luck. There is a travel version that can fit cozily into your suitcase.  Check it out on their website.
All in all, it was pretty cute to hear my son wake up in the morning, come downstairs and go, "Oh, hi, Santa."  But, I do think they will get more out of it when they are older and can better grasp the whole concept.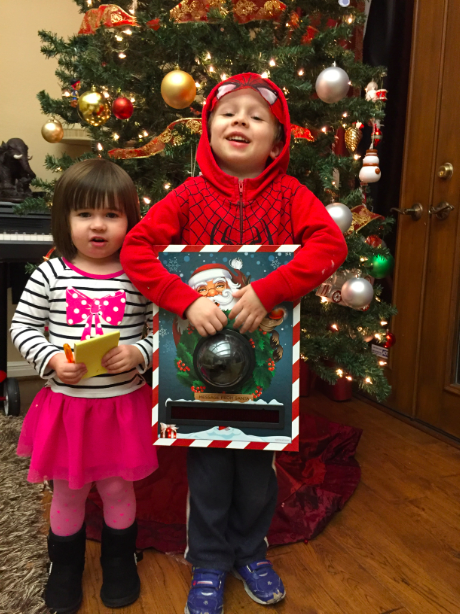 History on the making
This brainchild was created by 
Emily Jones
 during a lunch get-together when one of her friends children noticed  a dome surveillance camera in the restaurant.  The kids asked "what's that?" and the mother's response was "that's Santa, he's watching you". BAM! The idea behind iSantaCam was born. Emily Jones is one busy lady. She's a mom, entrepreneur and a field reporter for the Texas Rangers. Our Tanglewood Mom, Courtney Utter, recently was able to speak to her over the phone  while her kids played on the playground.
Emily shared with Courtney about her son Henry — who isn't the best at sharing. When she and Henry were out one day with friends, she noticed Henry was awfully good at sharing that day. When they got back home, Henry noticed his iSantaCam had a new message (he can't read yet but noticed something new). Emily told Henry that Santa had noticed how good he was at sharing that day. She laughed and said the device as well as Elf on the Shelf is a little devious in getting kids to be on their best for Santa but said parenting is hard, sometimes you do what you have to.
As mentioned, it's available online at 
www.isantacam.com
 and is $75.00. Emily said they just received the finished product October 1. Her goal is to get them into as many households as possible before the Christmas holiday. Word of mouth is huge in getting buzz about a product, so her hope is having a household have it and another seeing it asking what it is and where to get it.
As Courtney and Emily ended their conversation, she could hear kids yelling and laughing on the playground. Not having kids of her own, Courtney thought  "how do parents do it?"
As Emily says, "parenting is hard, you do what you have to".
Tanglewood Moms, use the coupon code below to get 30% off at checkout!
And as a special treat, we are giving away 1 iSantaCam and 1 iSantaCam Traveler valued at $93, just comment with you favorite Holiday movie to be entered! Winner announced on Wednesday, Dec 2nd!

---
---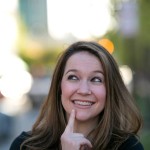 Taylor Shanklin
, aka T-Shank, is a project manager, turned full-time mom, turned start-up lady.
Learn more about Taylor and the TanglewoodMoms.com team,
here
.