Jamie Dixon Basketball Camps, located at Texas Christian University, are dedicated to providing a basketball camp experience that is educational, instructional and fun!
Led by Texas Christian University Men's Basketball coaches and players, campers will be introduced to the same mechanics and drills used with our collegiate athletes. Our coaches will share their passion for the sport of basketball in a supportive atmosphere with students of all ages and ability levels.Our goal is to provide the highest caliber of instruction and to bring out the best in each camper both on and off the court in a fun, unique setting.
Everyday drills to improve all parts of the camper's game will be taught. Ball handling, passing, offense without the ball, shooting, rebounding, defense, sportsmanship, teamwork, work ethic, good listening skills are all components of becoming a great player.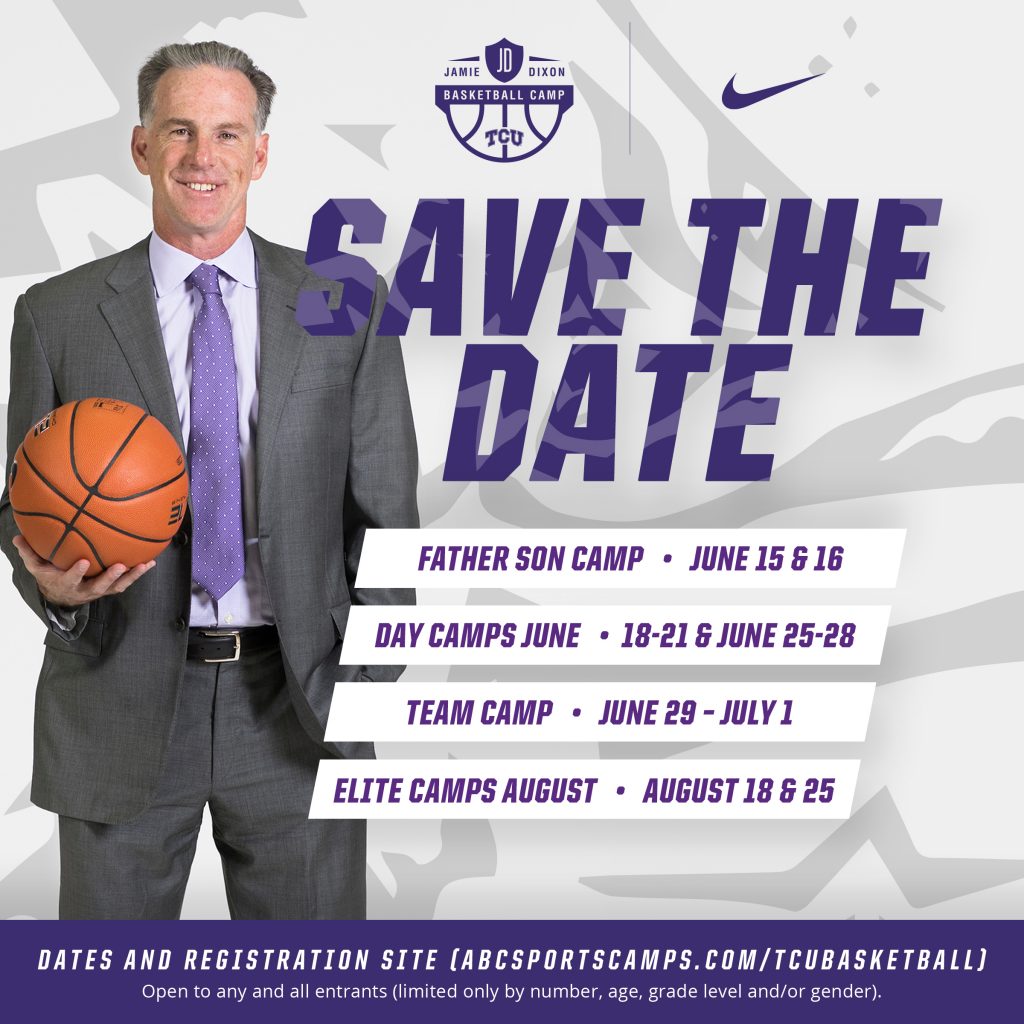 Every camper receives individual coaching and has the opportunity to meet and talk with outstanding coaches and players.
TCU's Head Basketball Coach Jamie Dixon and his staff oversee all aspects of the camp.
Daily Instruction lead by TCU Men's Basketball staff and former players.
Team and individual awards.
Campers are placed on teams to promote balanced league play according to age and ability.
Options for Late Pick up and Early arrival.
Camp includes fundamentals, games, contests and participation with coach Jamie Dixon, the TCU coaches and players.
For registration and more information, please visit abcsportscamps.com/tcubasketball