Fort Worth Arts
"Blessed Are the Weird People:" Celebrating Creatives in Funkytown Circus
The bar at Shipping & Receiving is an epic masterpiece of human ingenuity. An inspiring place to plant one's self, it is an artifact of another era – originally installed at Dallas' Statler Hotel.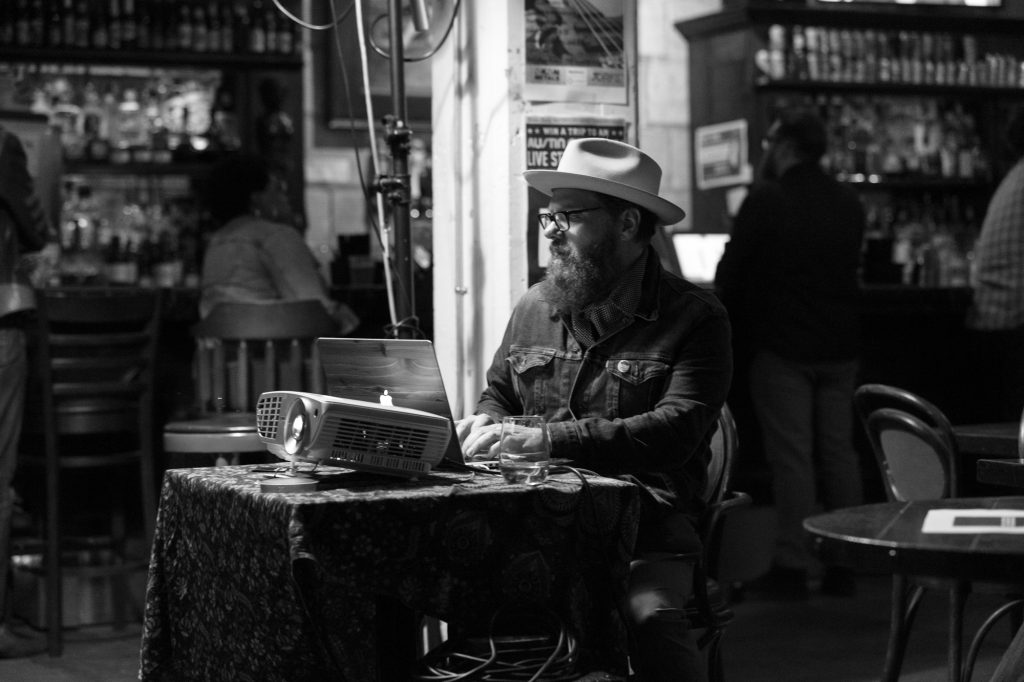 The first modern American hotel, the Statler was Jack Ruby's escape from his scandalous Carousel Club. As S&R was coming together alongside the renovations of the Supreme Golf building, the proprietors gave the structural marvel new glory in a venue that would quickly become a hub for the Near Southside's surge of energy, the gravity of which continues to attract a great deal of attention. As was the case on a recent February evening, where it was enveloped by a legion of Southside charm and talent for the premiere of Funkytown Circus, a convergence and celebration of Fort Worth's dynamic creative class as well as the start of an exciting new showcase for it.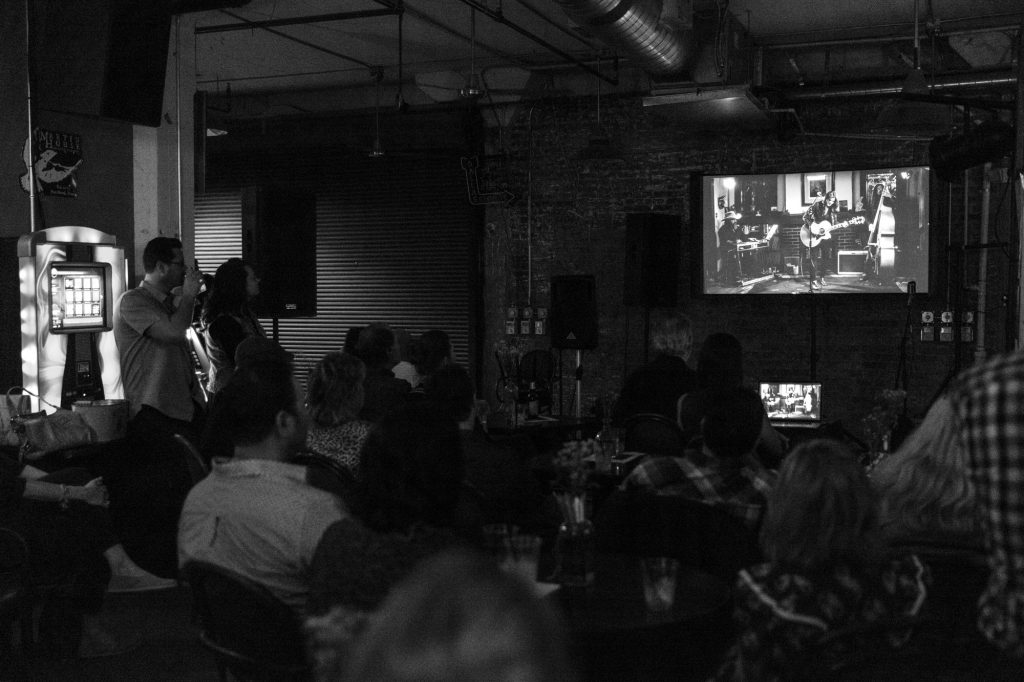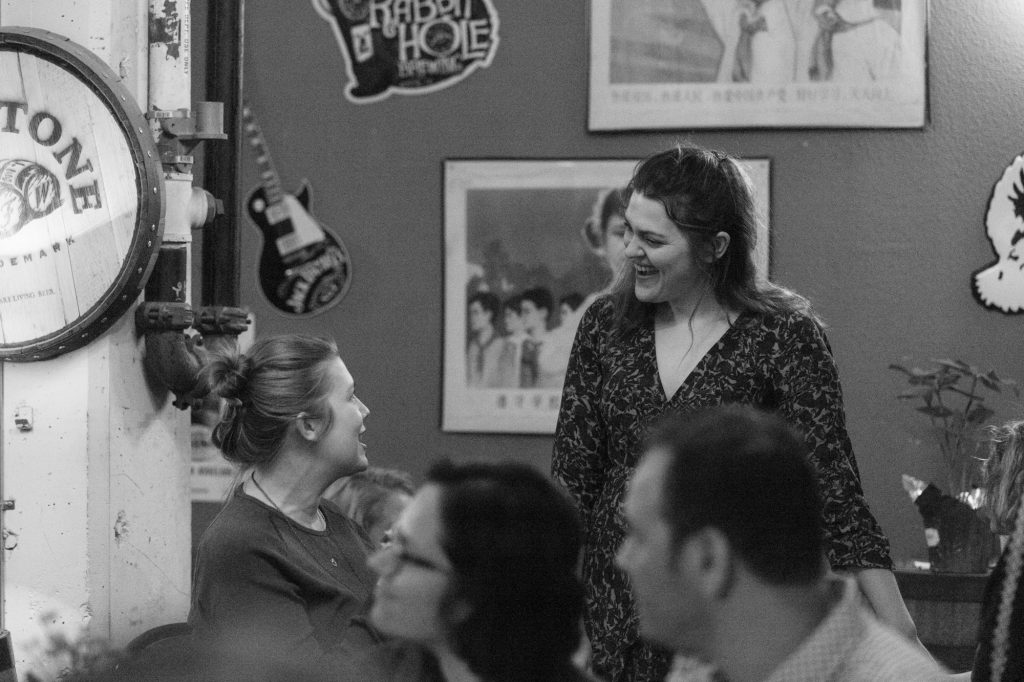 At the front of the room, the screen displayed a quote from personal transformation guru Jacob Nordby's Manifesto for Creatives, "Blessed are the weird people: poets, misfits, writers, mystics, painters, troubadours for they teach us to see the world through different eyes." Hugs and introductions buzzed beneath the music as everyone mixed and mingled into their places to hear a brief introduction from Warren Cook, he and his wife Jules are the heart of Make Something Beautiful, generating Fort Worth Funky's great videos and act as the principle forces behind Funkytown Circus.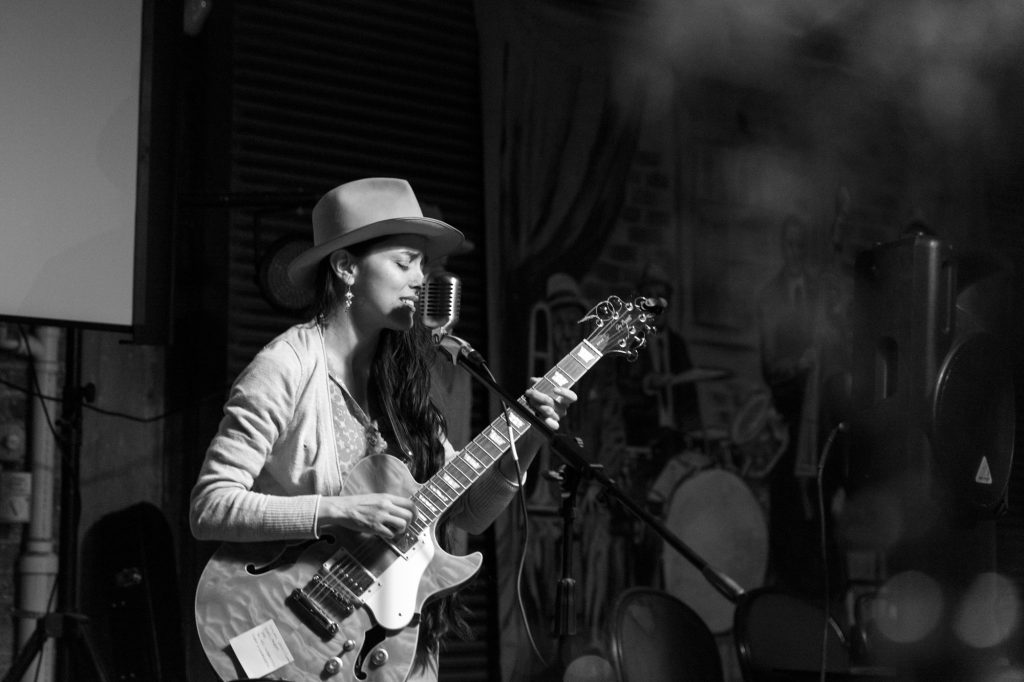 Over coffee a couple of days later Cook's positive energy is immediately apparent, he explains that his career as a Creative Director in advertising had begun to feel formulaic, compelling him to develop a more organic process, "I felt like I was just making more noise. I wanted to shoot people speaking honestly, which I believe allows their passion to shine. People don't buy into fake anymore." This shift in approach focuses more on generating a new feeling through experience and narrative rather than the depiction of a product or service.
On a mission, therefore, to engineer a Renaissance of authenticity, the Cooks began producing short videos about the people and places around them under the auspices of Fort Worth Funky, which kicked off with collaborator Ben Bender amidst the creative fervor of the Near Southside's ArtsGoggle in 2015, the yearly tribute to all things creative, "The culture in this community is unique because you feel everybody wants to lift each other up." Other creative scenes may be awash in competition and division, but Funkytown Circus illustrates how the two-way street of inspiration lives in the conversations generated at events like a Fairmount house party. "I want to include the community I love in anything I shoot. We figured if we get all these film guys, we need to make something worthy of everyone's time." With two months to prepare, the crew was drawn from Cook's vast experience in production and was dedicated to upholding an inclusive atmosphere.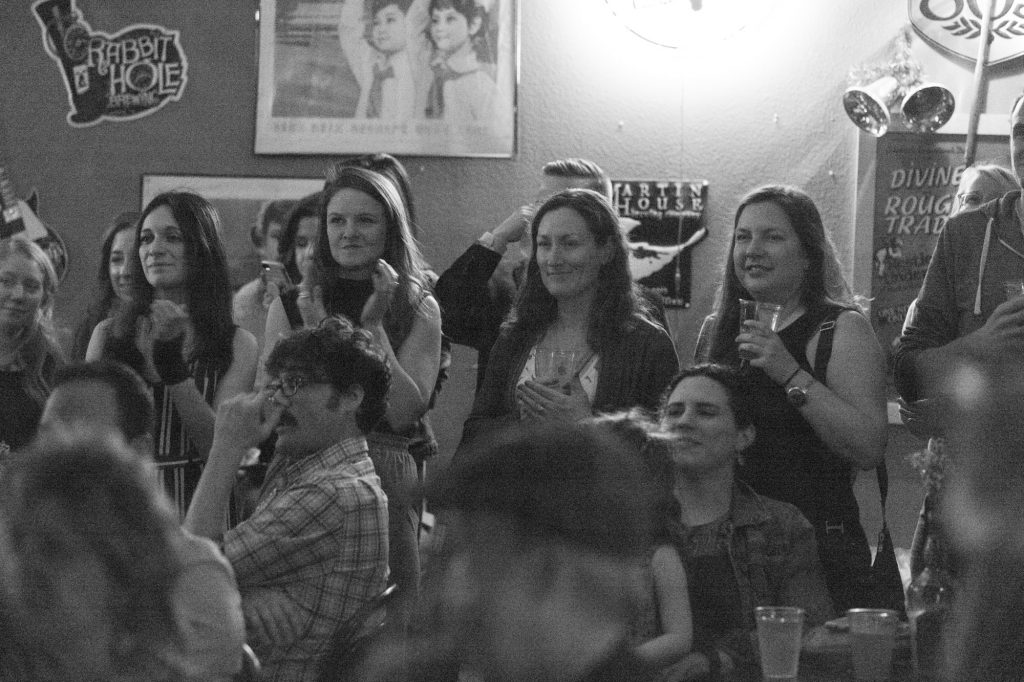 Truth and authenticity are themes throughout Funkytown Circus, technicality displayed in the images and sounds transports the viewer seamlessly into the room. Authenticity breeds energy and provides creative thinkers with a sense of freedom in approaching their work. The more an area commits to the cycle of fulfillment in the nucleus of any creative engine, greater benefits will be seen throughout the community by virtue of the engagement inherent to the process. Cook adds, "We've connected with such a cool collective of creatives, I feel like the sky's the limit with regards to what we can do." Positive responses to their work, including nods from the American Advertising Awards, validated their vision and provided motivation to establish Make Something Beautiful, truly allowing Cook to work under his personal mission statement. In the year since, their style and approach have resonated with major brands and agencies across the country who want to stand out.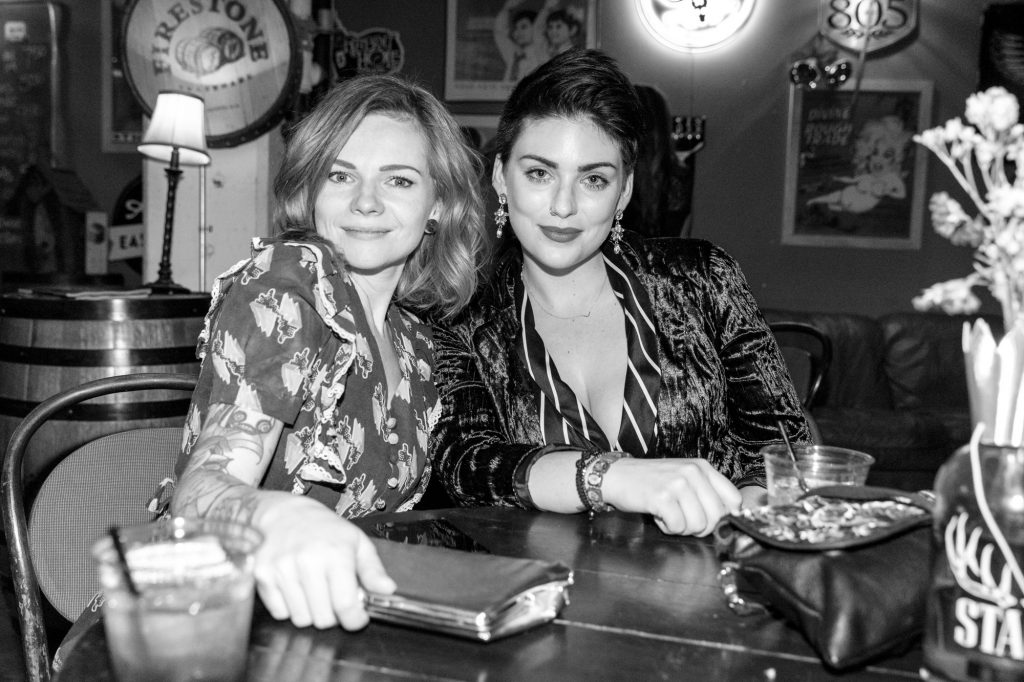 The screening opened with a series of shorts celebrating individuals who Fort Worth has been blessed by, including the massively talented and beloved, Troll, a tattoo artist at Salty Dog known just as much as a spiritual guide to myriad misfits in a life tragically lost at the end of last year. The tastemakers behind Melt Ice Cream describe the rigorous research they employed before opening. Doc's Records proprietor Jenkins Boyd assures everyone he's got plenty of Beatles' records on hand. Songwriter Jude Gonzalez describes the challenges of writing: embracing all the grit, ugliness, pain required to push through the craft. Hip Pocket Theatre, which has been inspiring Fort Worth for over 42 years, represents a sacred environment encouraging new approaches to old ideas. Excitedly, Cook recalls discovering the outdoor theatre, "I couldn't believe it was in the middle of Texas."
Intimately-shot interviews taken from the party offer the story of the art and artists and cut together fluidly with performances from local luminaries like Deanna Valone, Summer Dean and Ansley Dougherty. Southside Pirate's John Rody charts the cultural Tectonics underneath such creative vitality that ultimately define its enduring character. Whether it is the igneous spontaneity of the glass arts at SiNaCa Studios, or the work of photographer Walt Burns, who waits for perfection no matter if he is shooting a band or an urban landscape, creativity can be an ineffable force and artists require advocates at every step. Near Southside Inc.'s Megan Henderson is the powerhouse guiding the massive ArtsGoggle, she explains her role helping talented folks find their audience by saying, "Every artist needs a friend."
The first episode of Funkytown Circus shows a community of artists flourishing because of a dedicated alliance. Make Something Beautiful will continue to portray inspirational subjects as they seek commercial partners in order to broaden the reach of their stories. Part of that growth includes recent agreements with the City of Fort Worth, further allowing Warren Cook, his wife and partner Jules, and their team to display love for their city.
An Austin native, Lyle Brooks relocated to Fort Worth in order to immerse himself in the burgeoning music scene and the city's rich cultural history, which has allowed him to cover everything from Free Jazz to folk singers. He's collaborated as a ghostwriter on projects focusing on Health Optimization, Roman Lawyers, and an assortment of intriguing subjects requiring his research.
Photos courtesy: Holland Creative