Walking Magnolia Avenue with Clifton Crofford is an eye-opening educational experience. As the operator of SiNaCa Glass Arts Studio and School for more than a decade, he has witnessed the strip's transformation intimately.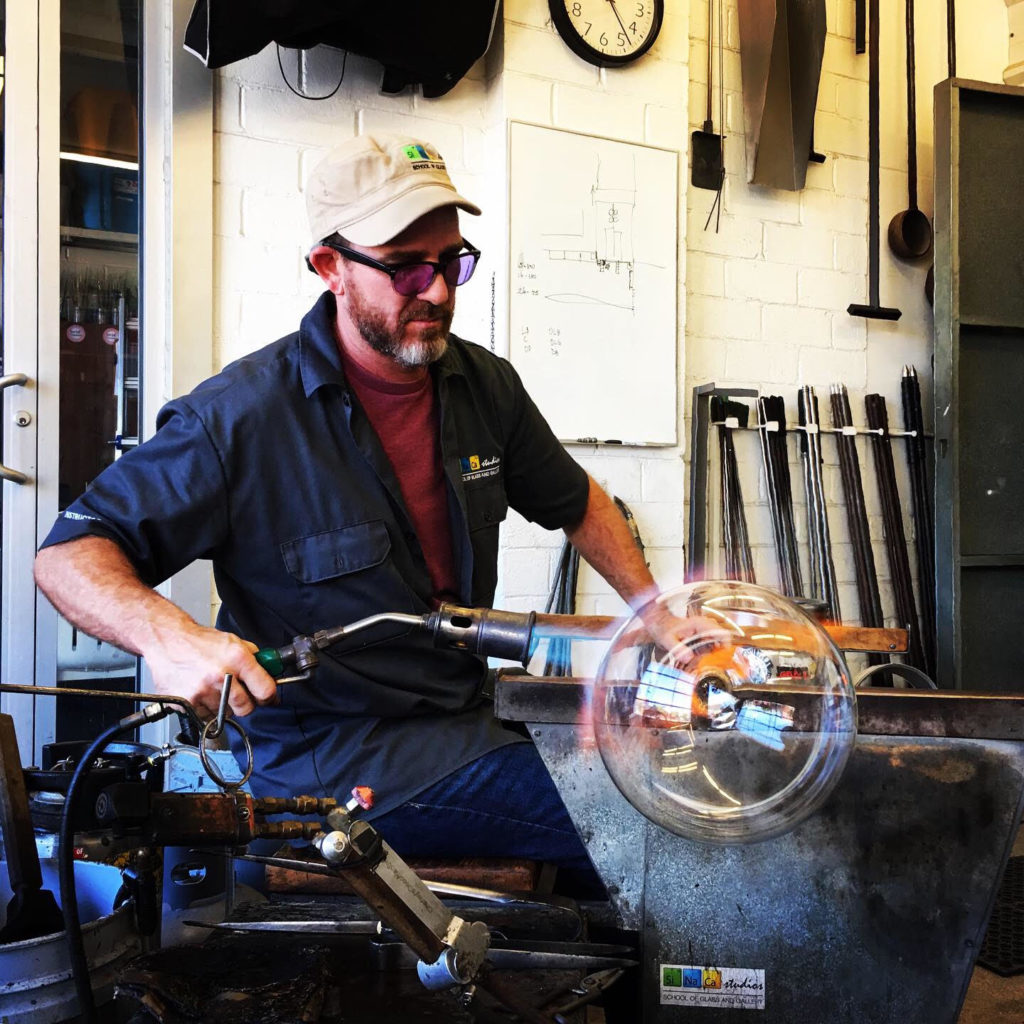 During ArtsGoggle last year, Crofford engaged passersby with questions about what they look for in public art, gathering the various perspectives festival attendants had about Magnolia. His open and inquisitive personality is well-suited for soliciting interest and input.
His timeline with the area stretches back to the teenage angst of digging bands at Mad Hatter's, currently King Tut's Egyptian Restaurant. Just as the same tin lines that structure's ceilings, Crofford can still recall what he saw back then as an environment indicative of the Southside's inherent possibility.
"It was '93, I was going to see Dead King's Pillow," after a drunk friend got booted, teenage Crofford and his friends emptied onto Magnolia. "It was Friday night, and I saw people from all walks of life." It would forever spark a deep attraction to the area for him. He eventually landed at a former gas station right smack dab in the middle of it. So it only makes sense that he would one day make a piece of art that honors the street and its surrounding community.
Keeping up with the constant demands of a hands-on institution like SiNaCa, Crofford set his creative pursuits to the side for much of the past ten years. "My work has been about building a community around this place."
His energy and his commitment to sharing the techniques and principles of glass work are inspiring to be around. Earnest and enthusiastic, he connects with everyone he meets, remaining a curious and supportive leader of the community.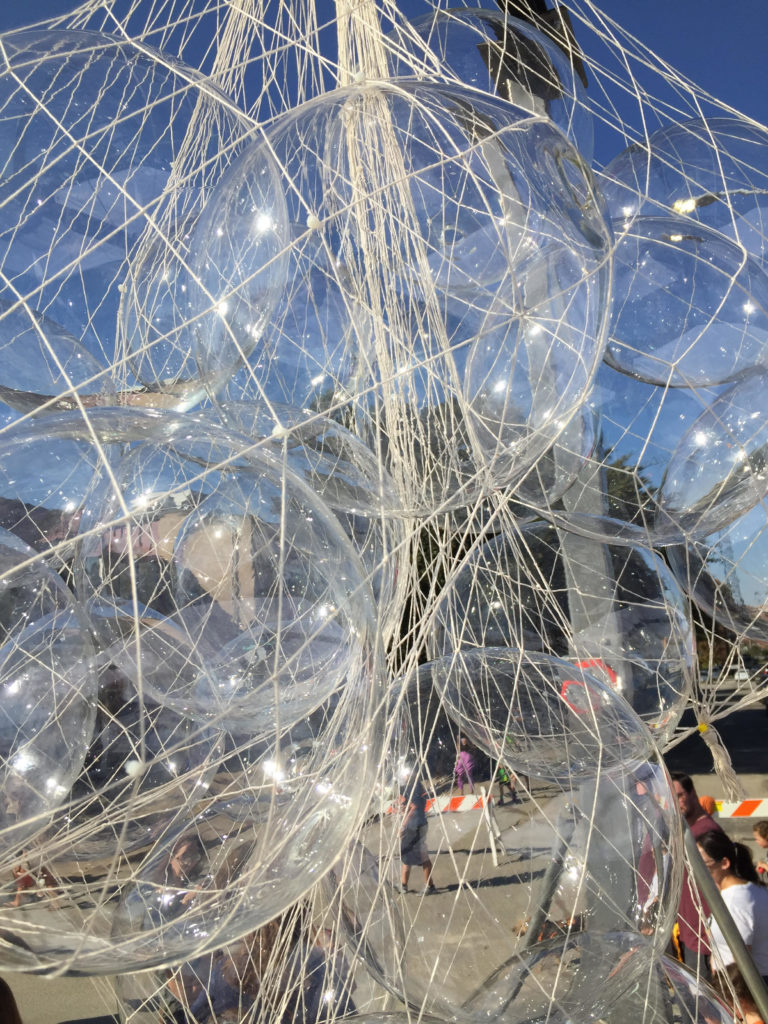 His curiosity led him to investigate the allocation of funding for public arts, particularly those monies intended, as part of bond packages, to be used within the communities they serve. Eventually, Arts Council of Fort Worth would conduct a search process inviting submissions from artists for public artwork that would be incorporated somewhere in the Magnolia Urban Village.
The project has guidance from a core team including Near South Inc., homeowner associations, local artist Cho Ke and business folks like Ken Schaefer. Alida Labbe oversees it at the Arts Council to guide the logistics behind the more substantial scale of the work. Labbe acts as a translator between all of the engineers, artists, and political entities involved, as she explains, "As with any building, a lot of work goes into a project before it goes vertical. We walk the line between critical acclaim and public acceptance, but progress doesn't wait for a consensus."
As Crofford moves through the stages of design and development, he has looked to the natural world for inspiration, building on themes of growth and resiliency. A visit to his studio showcases a range of glass concepts on which he has been working. He is deeply engaged not only with the project but with the neighborhood that has allowed him and SiNaCa to flourish. "Growth is all about hope for the community we make when we are more local in our thought."
With budgetary concerns and community discussion central to the project, Crofford continues to perfect his concept, investigating fabrication and the ideal materials for an outdoor piece of art. "You can't do a project like this on your own; you have to outsource a good chunk of it."
Culture is passed down by hand just as each generation builds on the last; this sort of inspiration and influence can surround us if we allow for it. Alida Labbe explains the principles behind art of this kind, "We started as a program to bring art into the neighborhoods around the city. There's a large population of people who will never see art in any of our world-renown museums."
SiNaCa Studios hosts an annual fundraiser in the form of a fashion show with a Runway Exhibition and art auction known as Vitro Moda 12. Originally planned for The Ostreum, due to the Coronavirus, the event has been moved online, where it can be enjoyed virtually from anywhere at www.vitro.moda. There will be a live stream of the event tomorrow evening, as well as a silent auction which will run from tonight at 9 pm through Sunday at 9 pm. In addition, the featured artist Mark Leputa will give a live glass blowing demonstration.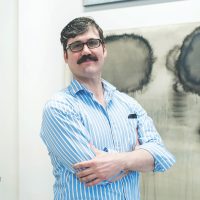 An Austin native, Lyle Brooks relocated to Fort Worth in order to immerse himself in the burgeoning music scene and the city's rich cultural history, which has allowed him to cover everything from Free Jazz to folk singers. He's collaborated as a ghostwriter on projects focusing on Health Optimization, Roman Lawyers, and an assortment of intriguing subjects requiring his research.