Fort Worth Arts
The Stolen Austen, er, Shakespeare Guild's Northanger Abbey
For my friends who are fans of Anne of Green Gables — but are not yet fans of Jane Austen — you can go ahead and thank me now, for I have found you a new heroine.
Go ahead. I have PAUSED.
What we have in Austen's Northanger Abbey is an 18th-century version of Anne-with-an-e who might have been the muse of L.M. Montgomery herself, with a little Jo March thrown in for good measure. I encourage you to have a look at Stolen Shakespeare Guild's production with a few kindred spirits.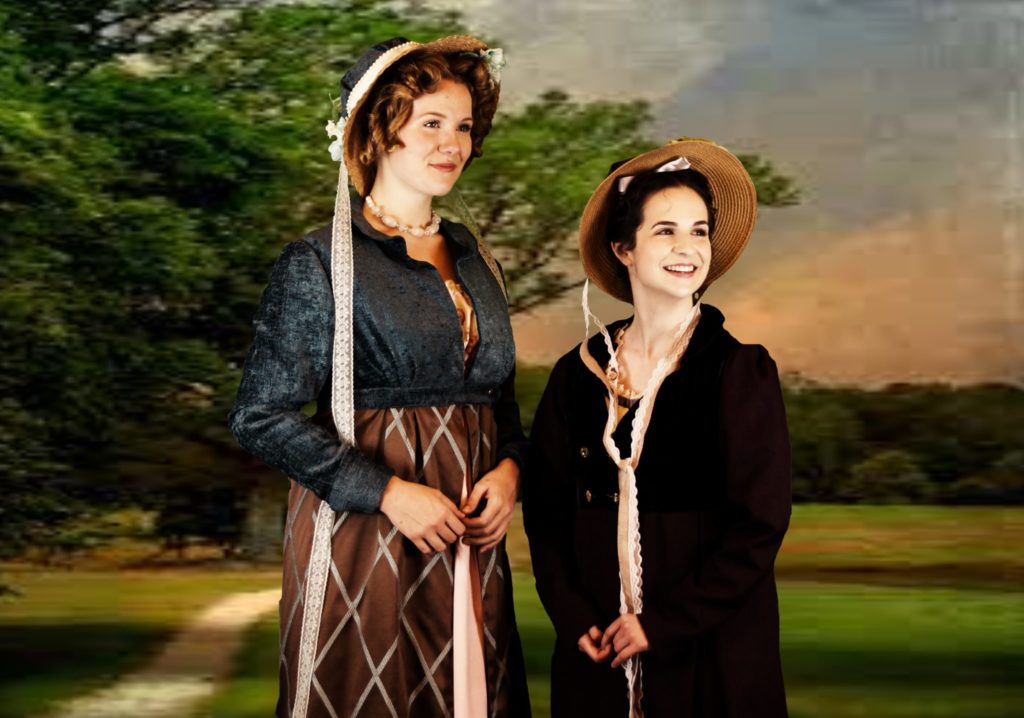 Northanger Abbey — pronounced "North-ang (like Ang Lee) – er" — was the first of Austen's novels to be completed for publication. Though it wasn't actually published until after her death, the novel was conceived when Austen was only about 23 and most able to recall the passionate overlap between girlish imagination and the throes of teenage angst. Catherine Moreland, a 17-year-old country girl with high-status connections in the social circle of Bath, does all the Jane Austen-y things you might imagine: she visits Bath (for one thing), discusses bonnets, sends letters fraught with hyperbole, and takes "turns" round the room on the arms of a couple mysterious gentleman. But the most charming and humorous element — brought out skillfully by Stolen Shakespeare Guild's production — is how Catherine's adoration of the gothic novels of her day informs her take on most everything else. When she goes to visit Northanger Abbey, a romantic, windswept relic from the days in which her novels are set, Catherine swoons in her urge to associate the characters in her real life with those in said novels. Will she ever be able to set aside her romantic vision for the possibility of down-to-earth love?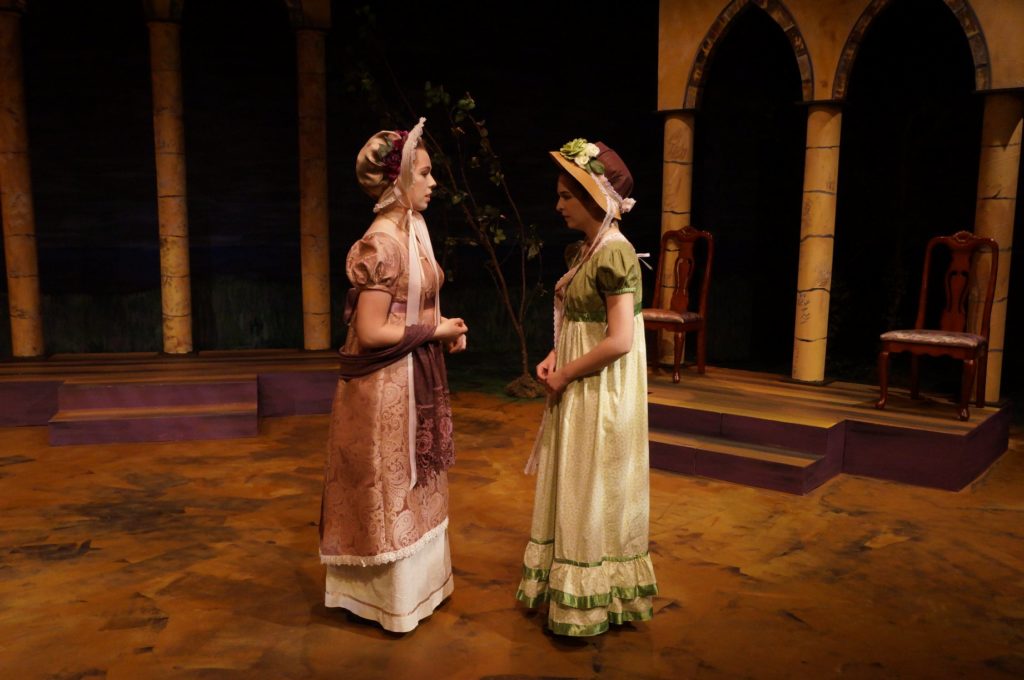 SSG's production is of Tim Luscombe's adaptation, an effective, fast-paced depiction of the novel's events interspersed with parallel scenes from Catherine's own novel. This is a novel within a play, if you will, which gives a rare glimpse into the flights of fancy and motivations of an Austen heroine. Marisa Duran in the lead role is funny, earnest (the good kind), and willing to let herself ride the waves of pathos and girlish giddiness with agility. The staging is masterfully set by directors Jason and Lauren Morgan, whose very special talent lies in clarifying what can be unfamiliar within classic pieces.
(Right here I should pause and say that there is a special place in my heart for SSG, both as a performer and volunteer. As president of the SSG Board of Directors, I clearly have a love for these great novels being set on the stage and think there's a place for this kind of unique theater in Fort Worth. I also appeared in SSG's production of Jane Austen's Persuasion back in 2016, and immensely enjoyed all the bonnet-wrangling. Now that I've established my total and complete bias, let us continue.)
Some lovely new faces appear on the SSG stage in this run, including DFW veteran Mark Fickert playing General Tilney, and Victoria Steffens playing Isabella Thorpe. These were examples of actors embodying the exact picture I had in my mind while reading the novel. The MOST delightful example of this was D. Aidan Wright playing a self-interested, insipid John Thorpe, lifting that character off the page for me in a way I hadn't expected. (I DO wish I could have understood him better at times, but his characterization was boisterous and interesting.)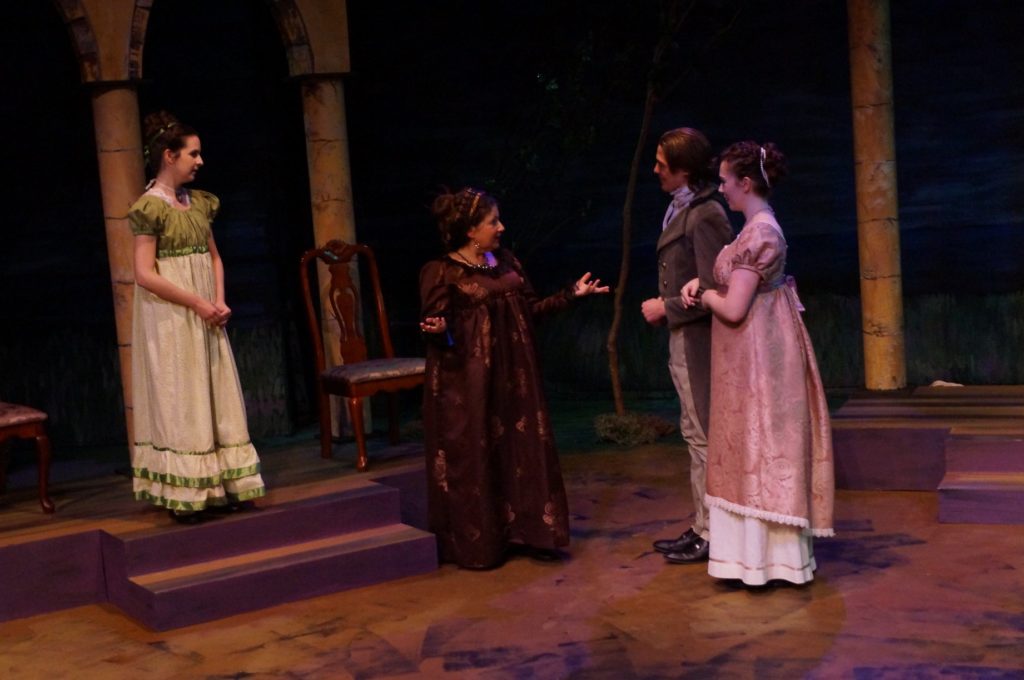 This show isn't for everyone, like your 12-year-old son who will wish he had brought his Nintendo Switch. But SSG has enjoyed the support and patronage of the Jane Austen Society for a while now, and not without reason. The die-hard Jane Austen fans out there come in droves because they see quality renderings of the novels they've loved for so long, and adore hearing the famous lines they've admired spoken aloud, like this zinger from "Northanger": "The person, be it gentlemen or lady, who has not pleasure in a good novel, must be intolerably stupid." (When I did Persuasion, I had the unsettling experience of audience members mouthing lines along with me as I said them — lines I had only learned the month before but which they had MEMORIZED over years of reading and re-reading the novel. No pressure.)
I'm not saying you have to be a Jane Austen fan to enjoy this play, but familiarity with the piece and general appreciation of the author will certainly help. (Nerd alert: it's fun to imagine a young Jane Austen developing her signature style before Elinor Dashwood or Elizabeth Bennet came to be!) It comes down to this: if you enjoy funny, coming-of-age stories set in historical contexts — basically, if you love BBC-slash-PBS shows — pull up your petticoat and come on in. The water's fine.
Northanger Abbey runs through July 28 at the Sanders Theater in the Fort Worth Community Arts Center. Visit stolenshakespeareguild.org for info.
Julie Rhodes has performed on many Fort Worth stages, including Casa Manana, Circle Theatre, Amphibian Stage Productions, and Stolen Shakespeare Guild. She is mom to Drew (11) and Madeline (8), and to Eloise, the family pug. Visit juliekrhodes.com.