There is something so special about handmade items, girl's dresses in particular. Maybe I feel that way because both of my grandmothers were very talented seamstresses. That is why when I bought my first sewing machine and failed miserably at sewing even a straight line after many attempts I was truly humbled by the tremendous hard work and skill it takes to create something beautiful.
One rising star among the many talented children's clothing makers on Etsy is Gretchen Seegel, owner of beatrice~tuley. She is originally from Taos, NM but she feels at home here in her cozy brick and mortar boutique at 1208 W. Magnolia Ave. You may have passed by her window, and noticed her beautiful boho-inspired creations.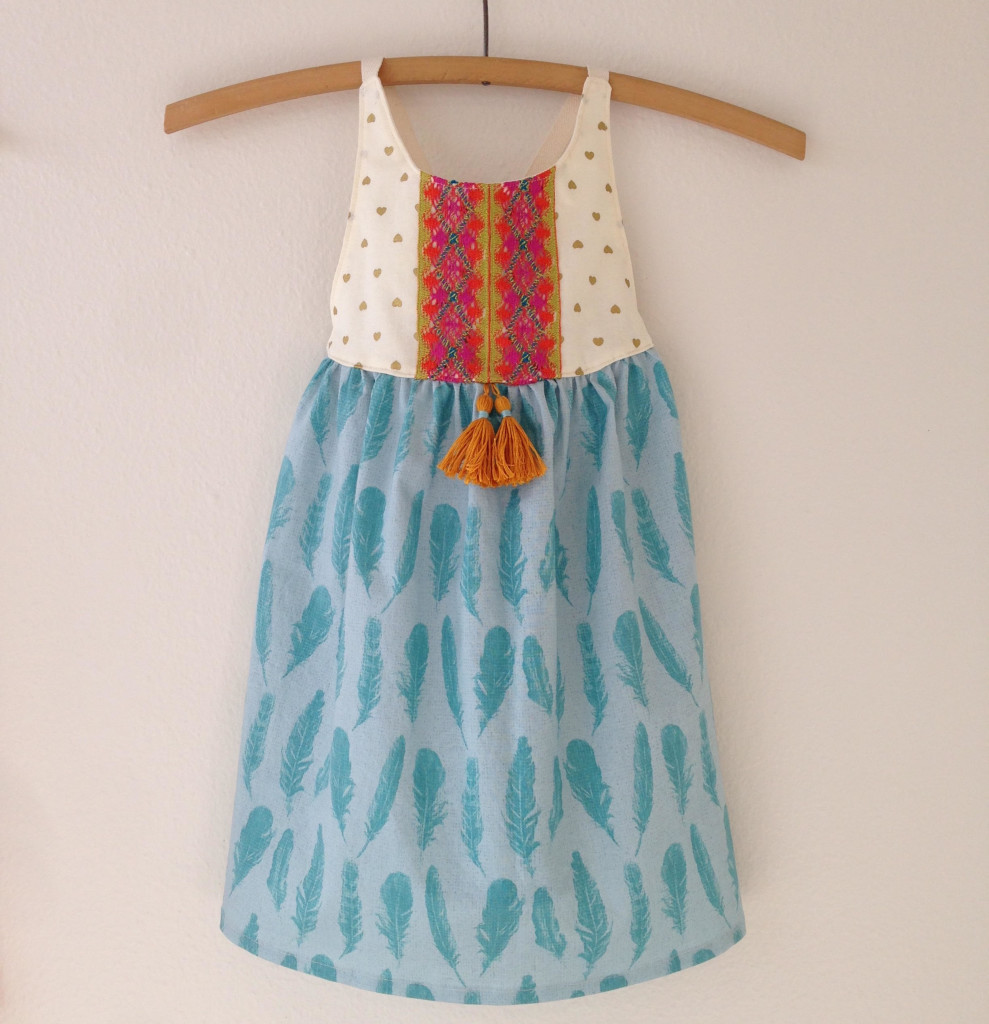 What most catches your eye about her clothing and accessories is the color and playful patterns of her designs. I asked her where she found her inspiration and her answer was in her girls, "I think we see a lot of the same styles and prints and it can be a little boring." After making her first dresses for her two daughters she began selling on Etsy, and with the encouragement of her supportive husband of ten years, she opened her boutique in November.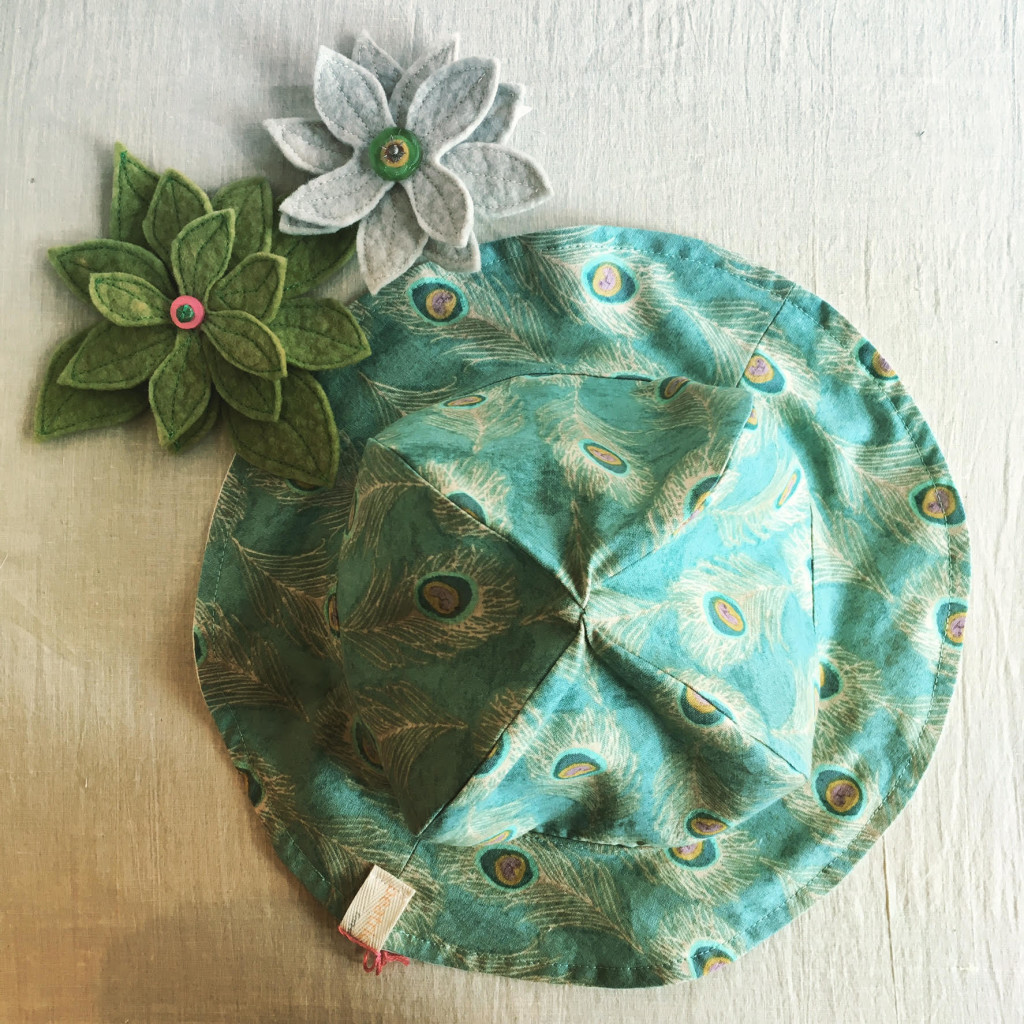 Gretchen wasn't always a homemaker slash, mom slash, dressmaker extraordinaire. She studied at F.I.T (The Fashion Institute of Technology) in New York and worked in the field of Merchandising Management. After deciding to stay at home with her girls (like many of us) she felt the need to channel her creativity into something productive. In Taos she sold her creations in local boutiques and online. Her business has evolved into a truly unique and well-made line of girl's clothing and accessories.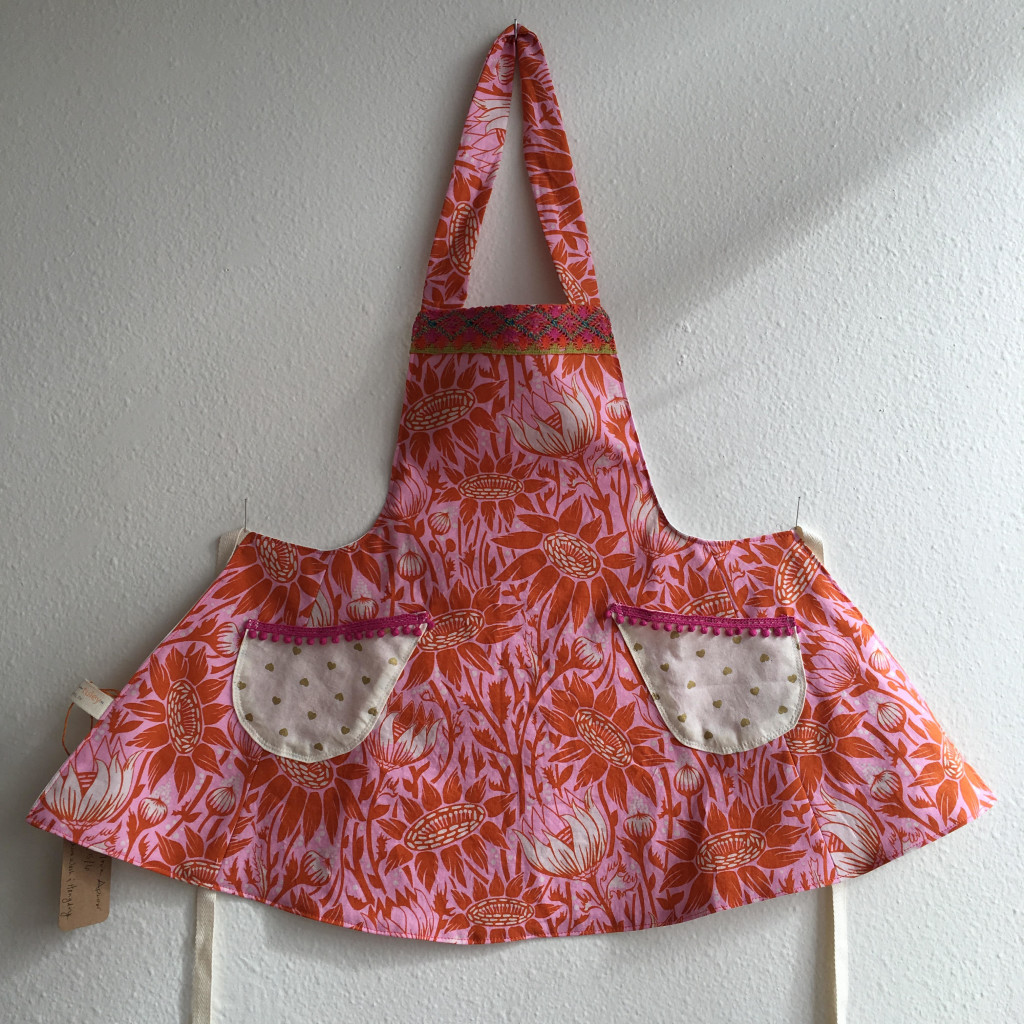 Her inventory is always changing, at the moment it includes halter dresses, skirts, and aprons. She also sells some accessories including sunhats, headbands, and felt flower pins. In the spring she will be adding linen tunics. She's also very excited to announce her first trunk show held at The Happy Lark on January 17th from 2-5pm.
I asked Gretchen what she feels makes her stand out from among other designers. Her answer was, "I love playing with color, texture, and trim. It's something that makes me really happy and hopefully it comes through in each piece." I have to say, it does Gretchen. Thanks for inspiring us to pursue our passions and thanks for your beautiful work. It's really handmade with heart.
Other Etsy shops Tanglewood Moms loves: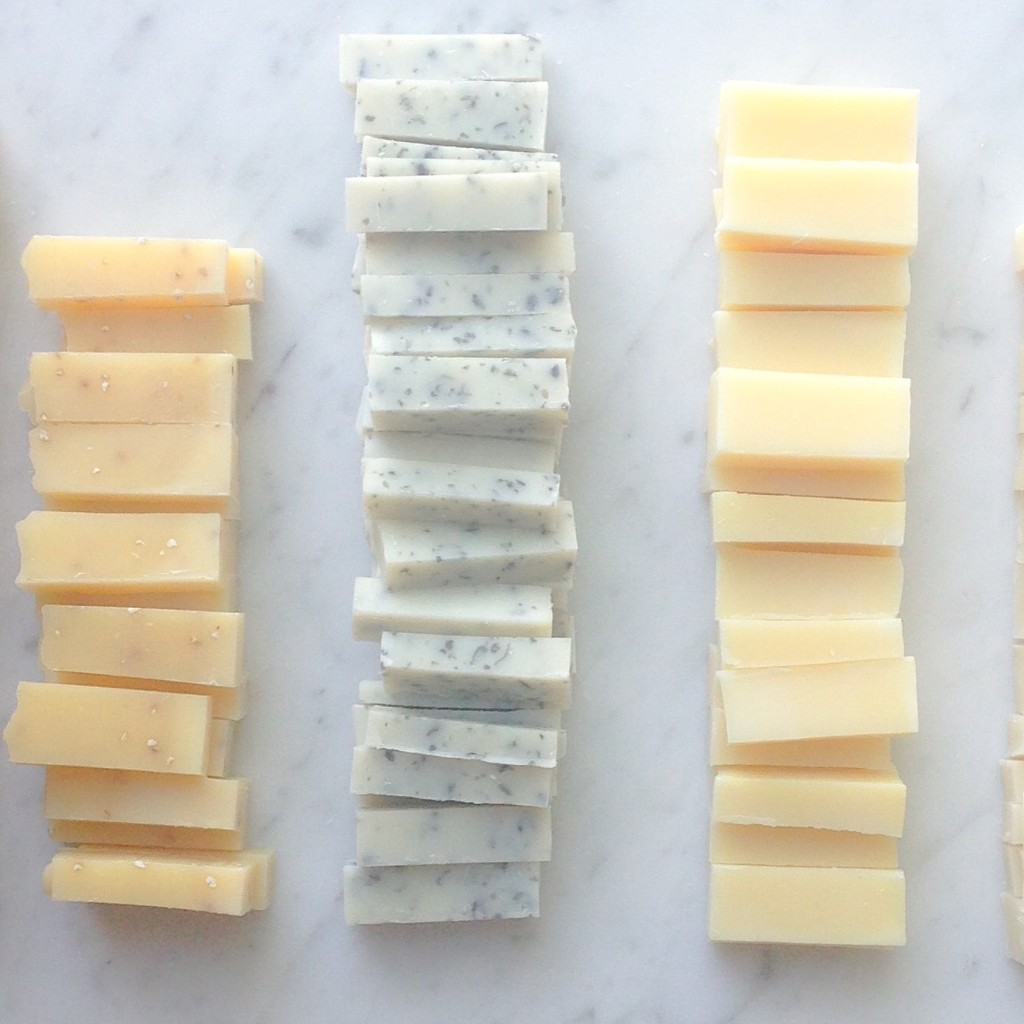 SOS BLISS Natural and Vegan Bath Products is owned by Yolande Adedokun. She makes cold process soaps by hand that are all natural and vegan right down to the pretty cotton muslin packaging they come in. Her talent was definitely proven when she became a Finalist for Martha Stewart American Made in 2015. She looks forward to connecting with other local businesses who are looking for great bath products.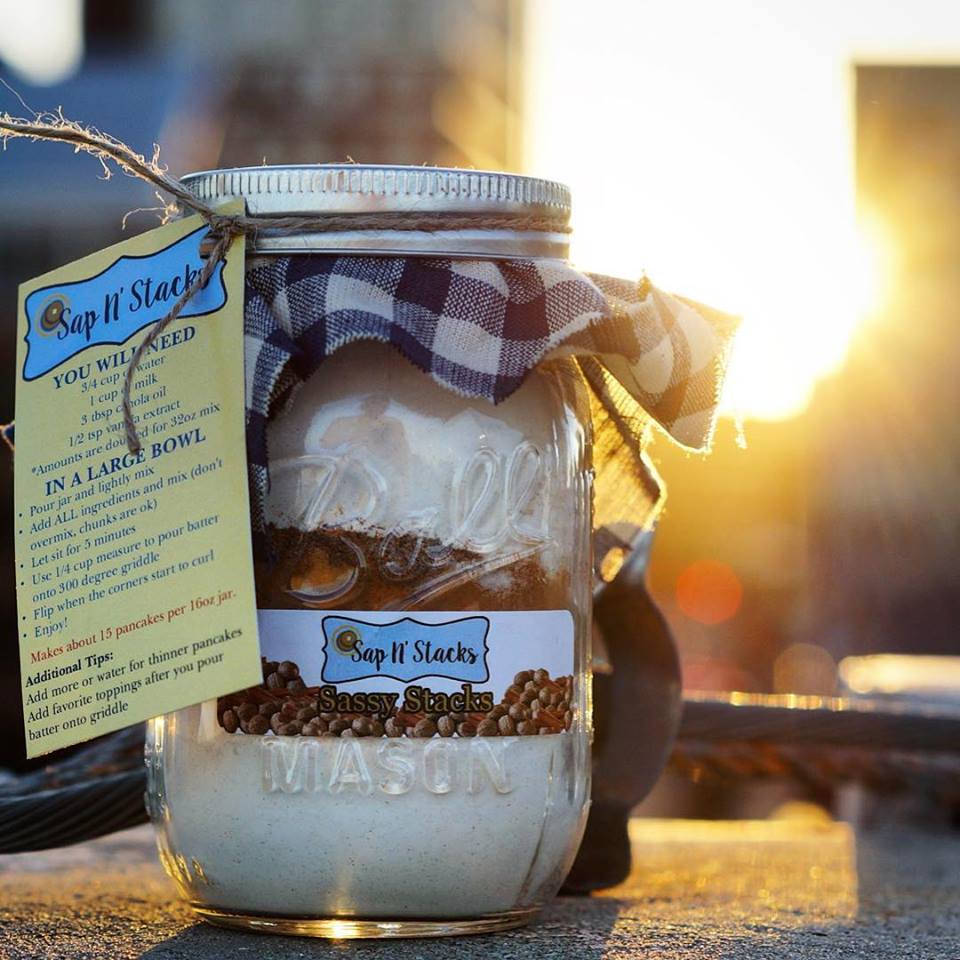 Sap n' Stacks is owned by Evan Saperstein. His search for tasty vegan pancakes led him to create his own scrumptious recipes. Each tasty mix comes in an adorable jar and is guaranteed to please the pickiest non-vegan. Evan is so sure you're going to love his fluffy pancakes he is offering one lucky Tanglewood Mom a free jar!
Comment below with another Fort Worth Etsy shop we should all know about to be entered to win! Winner announced January 20th.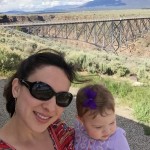 Christy Ortiz is a Fort Worth native, and proud to say so. She earned her bachelor's degree from UT Arlington in Interdisciplinary Studies.  She taught for FWISD for eight busy years before switching gears and staying home with her two small children.  Her hobbies are interior decorating for friends, photography, and flying kites with her kids.  Her South American roots and love for the Spanish language and Latin cultures add to the diverse voices of our group.