Beauty trivia: What's brown, unsightly, and unfair all over?
Answer: Melasma. This skin condition, also commonly known as the "mask of pregnancy" leaves splotches and blotches on countless pregnant and postpartum faces. When this sun-induced pigmentation condition complicates the complexions of men and women who haven't had children, it's called Chloasma (or just plain bothersome). I know. I've seen this condition on countless friends, and now I see it on myself.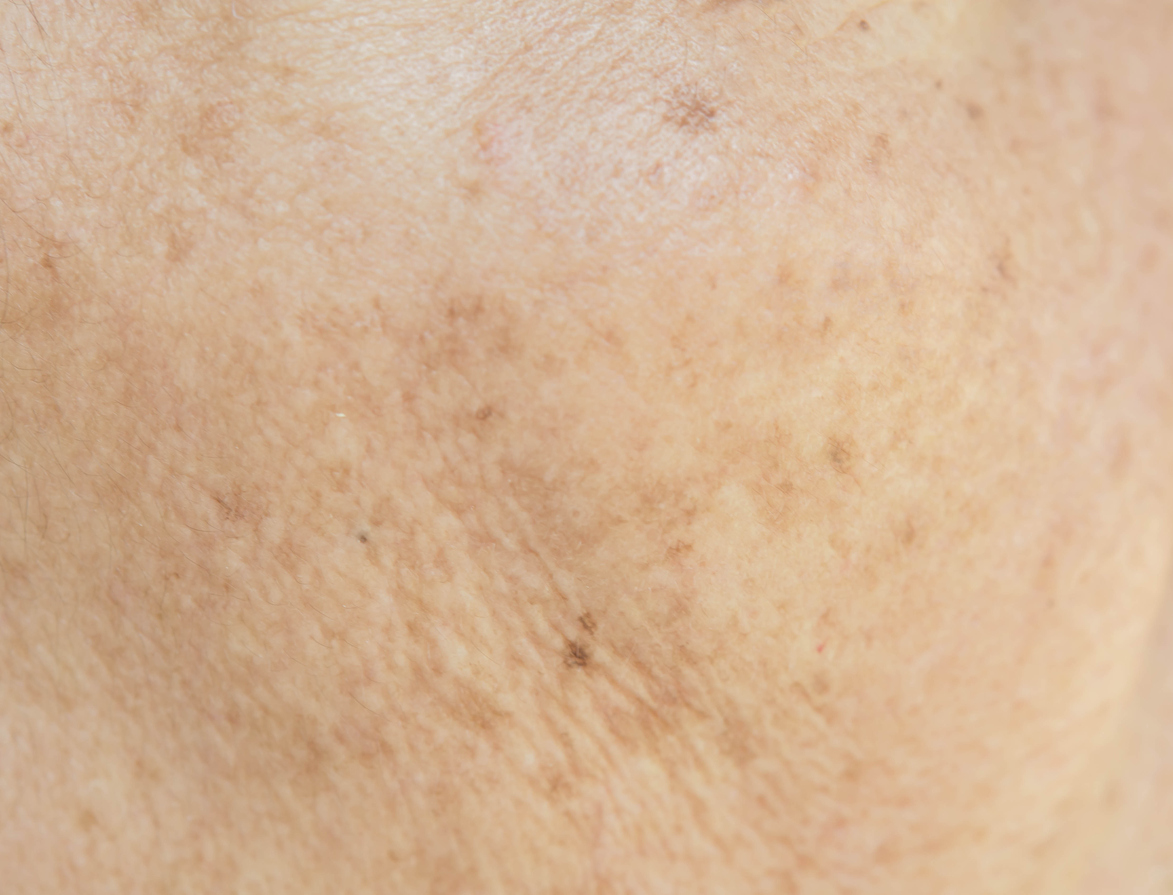 During my pregnancy last year, I noticed a sunspot appear on my cheek. It came overnight and unexpectedly. I spent hours on Pinterest searching for homeopathic remedies to fix this spot, but all the lemon juice concoctions in the world weren't going to budge this new beauty mark.
So I asked Shannon Moon, my most trusted skincare expert. She's been a certified clinical aesthetician for over two decades, and she never leads me astray. Located off of Hulen Street and Bellaire Drive South, Shannon's office has remained a longtime-favorite of my dearest friends and fellow Tanglewood Moms for years. She'll tell me straight up why I do or don't need a skin treatment or product. Her honesty is invaluable to me because I, like so many women I know, have spent hundreds of dollars on skincare services that, quite frankly, fail to produce results. Shannon knows how to get results, especially when dealing with acne, fine lines, sagging, and now ultraviolet radiation damage (yay!).
"I've been in this business for over 20 years, and I've seen everything you can imagine. Sun worshippers have it the worst." she told me as a gentle reminder to start every day with a safe foundation of SPF.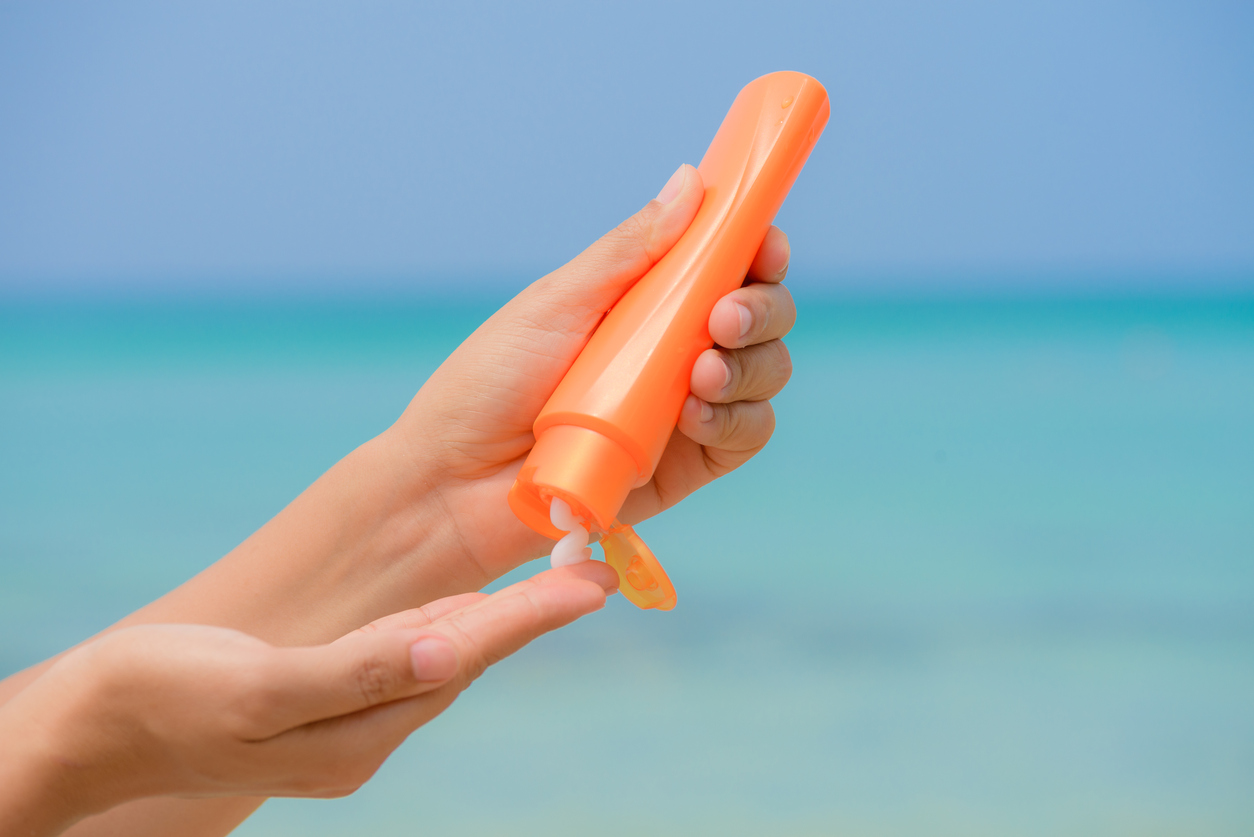 Then she started telling me about her new secret weapon, the first one of its kind in Fort Worth: The Lutronic Infini, a high-intensity fractionated laser that's designed to lift skin. Yes, it's an anti-sagging solution, and it's the first one to be delivered to Fort Worth. This non-ablative, minimal downtime treatment involves lasering through the various layers of skin to create micro-coagulation zones that tighten the skin surface. Minimal downtime is involved, and clients can wear makeup on freshly treated skin after only 24 hours. That's my kind of facelift.
Here's the biggest summer beauty lesson I learned from our last conversation: SPF is the first commandment in skincare, and invest in the best-quality laser treatments.
To really understand how powerful the Lutronic Inifini is, Shannon shared some before-and-after pictures with me. Check these out.
The Infini is a lot like another laser Shannon uses, the Lutronic Spectra, which utilizes four different wavelengths to make tattoos vanish, acne scars disappear, flushing fade, and melasma melt away.
Lately, I've been referring a lot of friends to Shannon because the melasma-masked moms in my outdoors exercise group are lamenting their sunspots and darkened upper lip areas. Shannons' Lutronic Spectra is the best summer beauty tip I can give my girlfriends — that and investing in Avène sunscreen, which again, everybody knows but not everyone practices.
Because I spend so much time outside during the summer, I also come across a lot of friends who are avid runners, golfers, cyclists, and tennis players. Summer is their favorite time of year, but by the end the season their bodies are banged up. For them, I recommend the other side of Shannon's office, where Skin Therapies Medical Director Dr. Stephen D. Ake, D.O., offers Osteopathic Manipulative Therapy (OMT).
Osteo-what? It's a mouthful to say, but OMT does a body good, a kind of hands-on physical therapy that aids in the healing and recovery process of body tissues. By applying therapeutic levels of pressure, Dr. Ake is able to treat sports injuries, repetitive stress injuries, neck pain, back pain, and some headache conditions. He also accepts insurance.
"He actually makes people feel good, and I hurt them. And his name is Ake!" laughed Shannon, whose honesty is always served with a side of humor. She tells this joke to clients, who she doesn't actually hurt, of course, but who might experience slight discomfort from certain treatments. None of her treatments ever hurt as severely as an invasive procedure would.
Shannon, Dr. Ake, and nurse Chrissy Torres keep busy with a hefty client base of 2,500, but the company is currently accepting new patients for a limited time only. All initial consultations are complimentary, and Tanglewood Moms readers get special treatment always. Mention that you read this blog post and receive a free product with your next service.
Skin Therapies Inc.
4545 Bellaire Dr. South, Suite 2, Fort Worth, TX 76109
Shannon Moon: (817)731-5303
Dr. Ake: (817)240-2343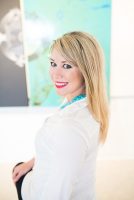 Jackie Hoermann-Elliott is the Assistant Director of TCU's New Media Writing Studio, where she teaches digital composing to Horned Frogs needing to create videos, infographics, blogs, and much more. She also was recently awarded her PhD. by TCU. She wrote for newspapers and magazines around the Midwest before settling down in the Lone Star State. Since she moved here in 2013, she's written for The Fort Worth Star-Telegram, Indulge, K Magazine, The Dallas Morning News, and GuideLive. Currently, she writes for those fun guys running The Fort Worth Weekly and is a valuable member of the TanglewoodMoms.com team. For fun, she cheers on her husband, Mansfield ISD football coach Buck Elliott, teaches yoga at Yogali off E. Lancaster, practices poses with her amazing bonus daughter, "E," and enjoys the newest addition to the Elliot family, "Baby B."