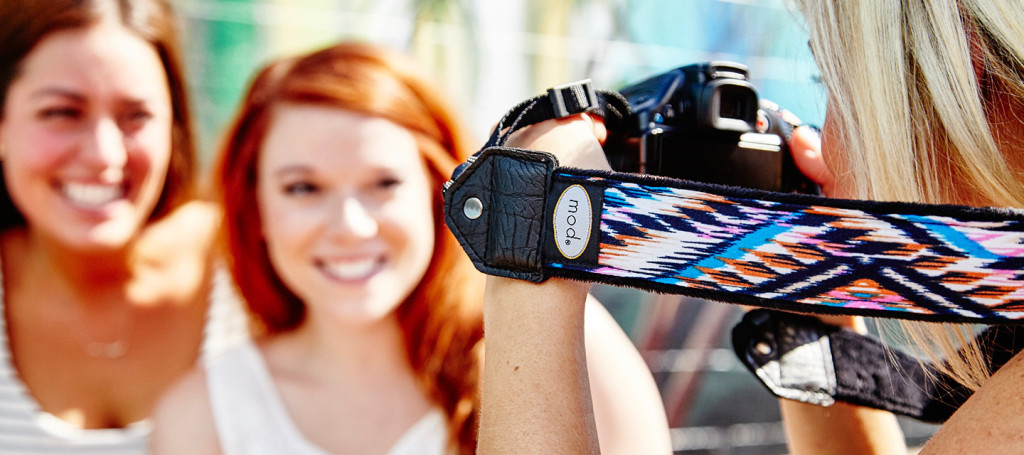 I first met Amber Clay while I was walking around Christmas in Cowtown last fall. I popped into her booth because her colorful display of camera straps caught my eye. It clicked a recent memory of someone tagging @modstraps on my Instagram account, and it turns out it was Amber who had spotted photographer Bree Perez at the Central Market event photo shoot and commented on the post. Bree was sporting a cute sequins polka dot strap and right now I am also "connecting the dots" that we all three attended TCU at different times and with different majors. woohoo! #goFrogs
Amber graduated from TCU with an Interior Design degree, but after having children she became a stay at home mom. It was 2009 in preparation of her child's 2nd birthday party that she and her mom whipped up a camera strap by covering the existing Nikon strap for her DSLR camera. It was perfect. So much so that they began making them for friends.
She went to Arlington Camera to sell them on consignment. They loved them, but preferred that instead of covering the existing Nikon straps they make them as a new product. Amber called local boot shops and sewing rooms and eventually found a belt factory in Dallas that had been family owned since the 1970's.  Since camera straps and belts are similar in construction, Amber thought this would be an excellent resource for her blossoming business. Her dad was an engineer and designed a construction that would hold up to 90 pounds. A rep for a camera store spotted the designs and Amber was contacted by a distributor. That distributor now has Mod Straps in around 800-1000 camera stores.
Her father passed away and Amber knew that she and her mom would need more help with the business. She caught the entrepreneur bug and was ready to take this new endeavor to the next level. A employee of theirs who handled PR as well as two others became partners. It was now 2012 and they were all-in. The business took off and the heavy hitters came a'calling.
Early on Amber and her mom had been approached by Michael's but was badly burned in that deal. That experience made her leery of trusting any other big box retailers. Now that Mod Straps had an executive team they made an attempt with Target stores. Target's business practices and support for small business proved successful for their relationship and they began carrying the products chain-wide. Are you listening here?? That's INCREDIBLE. This does not happen every day. I am in awe of dreamers and doers like Amber and her team that took an idea for a simple product and knocked it out of the park. Kudos to all of them.
The rest of the team ran the day-to-day operations and Amber began new product development including working on the Strap-Wrap which holds a debit card so you can be unencumbered while going to the zoo with the kids or if you are sporting your "activewear" and do not have a place to put your essential ID and debit card. She also added camera bags. This was the first time the company looked overseas for production after exhausting her search stateside for quality bag construction that met their price points. Amber designed a bag that is somewhere between a purse and a camera bag. You can find all of the Mod Straps products on their newly designed website here: ModStraps.com. Exclusive designs are also carried at Target Stores and WalMart. Their in-stock product line can also be found at Best Buy, Amazon, Nebraska Furniture Mart, and at holiday shows (like where I spotted her at Christmas in Cowtown). Canon Canada also stocks the Mod Straps line and all of those straps are still coming from the Dallas factory with it's own American success story.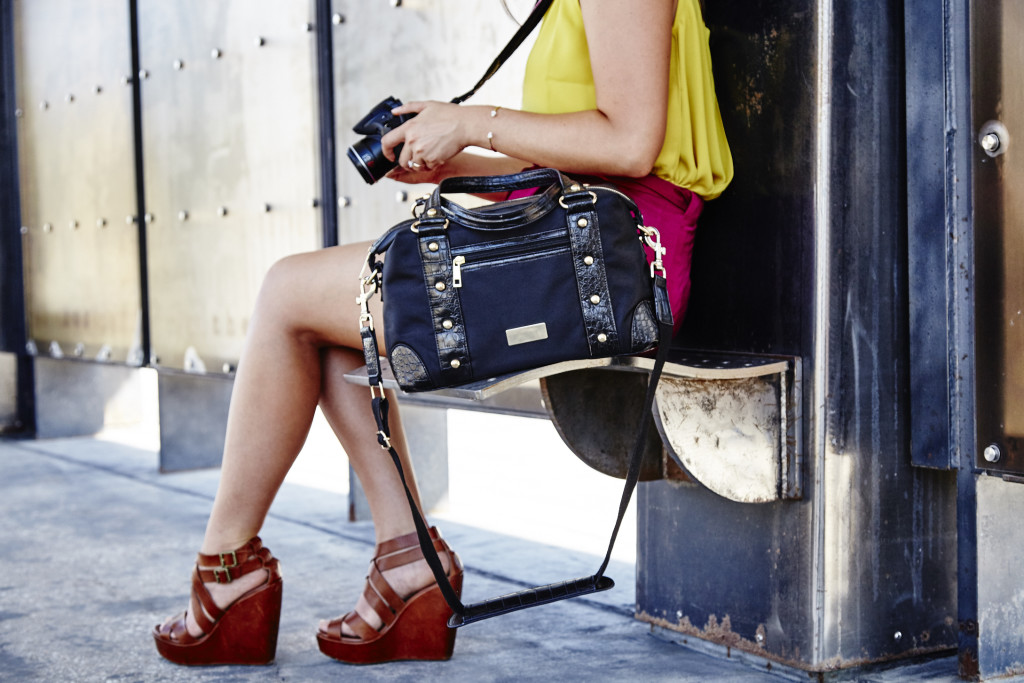 Are you ready for this? Not only is Amber Clay a rockstar entrepreneur, she also started the Mod Movement. She didn't set out to start a successful company and felt it was God's calling for her to give back in any way she could. This initiative is not unlike Tom's One for One. Charities that they have supported have included the African Feeding Program, The Kind Campaign,The Birthday Party Project for Homeless Children, Sweet Nectar Society, Honor Flight, and to help rebuild the town of West, Texas through Willie Nelson's charity.
Amber, I can't say how truly inspired I am by you and everything you have accomplished. Congratulations! I'm excited to see what else the future holds for you.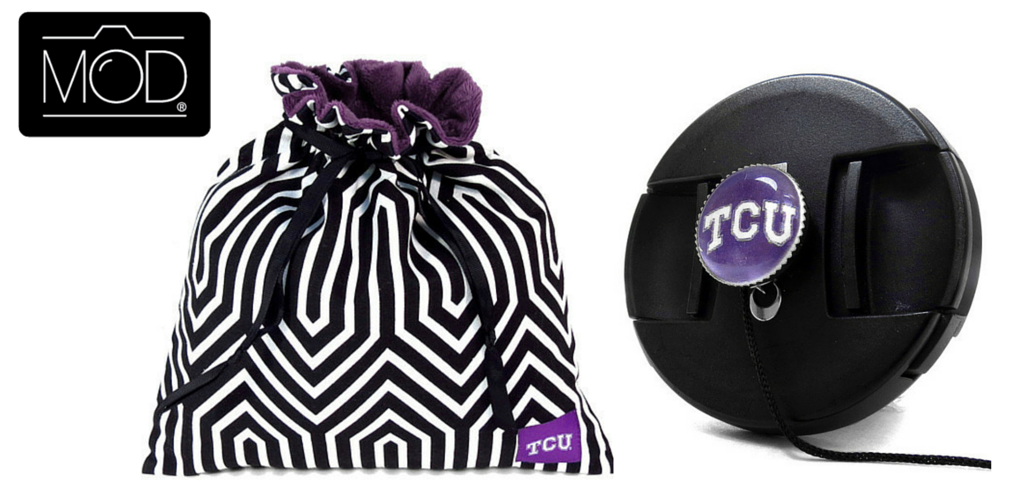 Because of Amber's generosity, she is giving away a TCU bundle set which includes a strap, drop in pouch and cap saver as well as a black Luxe camera bag valued around $200. Please comment below by describing your favorite photograph you have ever taken to be entered for a chance to win! I will announce a winner on January 25th.
xo, Victoria
"mod is a Dallas-based, premium camera straps and accessories company with a passion for service, style, and superior quality. Created in 2009 by a mother and daughter team and fashioned from handpicked fabrics, colors and textures, mod produces straps and innovative accessories for DSLR owners who want a WOW factor.
Proudly made in the USA, mod. operates with a commitment to excellence in design, quality and customer satisfaction. mod is sold in over 700 camera stores & boutiques across the globe, and in 2012, expanded into retail chains. Throughout mod's. journey, the business has been, and always will be, grounded in the founders' faith in God, family, and friends."