Whether they are aggressive tilt bandits, shaking or nudging the tables to their wills (either an expert move or cheating, depending on who you ask), or smoother operators who work the timing of the paddles and that steel ball to amass millions of points, pinball wizards are a breed apart in the world of arcades.
This breed has now landed in Fort Worth's Near Southside with the arrival of Craftcade Pinball Bar, thanks to owners Calvin and Jenni Shelby, who have poured a great deal of time, energy and care into collecting, repairing, and preserving pinball machines from throughout history. As part of their research, they toured Chicago, birthplace of modern pinball, as well as the East Coast, visiting a total of 27 pinball bars. Jenni Shelby lights up as she recounts one of the trip's highlights, "We got to visit the Stern factory and see the pinballs coming off the line."
Craftcade is a true passion project; the couple have spent two years developing their concept of craft cocktails and pinball with an extensive drink menu, composed and created by mixologist extraordinaire John Cocke – who brings an experimental approach to the bar. "We are trying to do some fun things you can't get away with at the more serious cocktail bars," he says as he separates out colors of Skittles for rum infusion and later use in Rainbow Daquiris.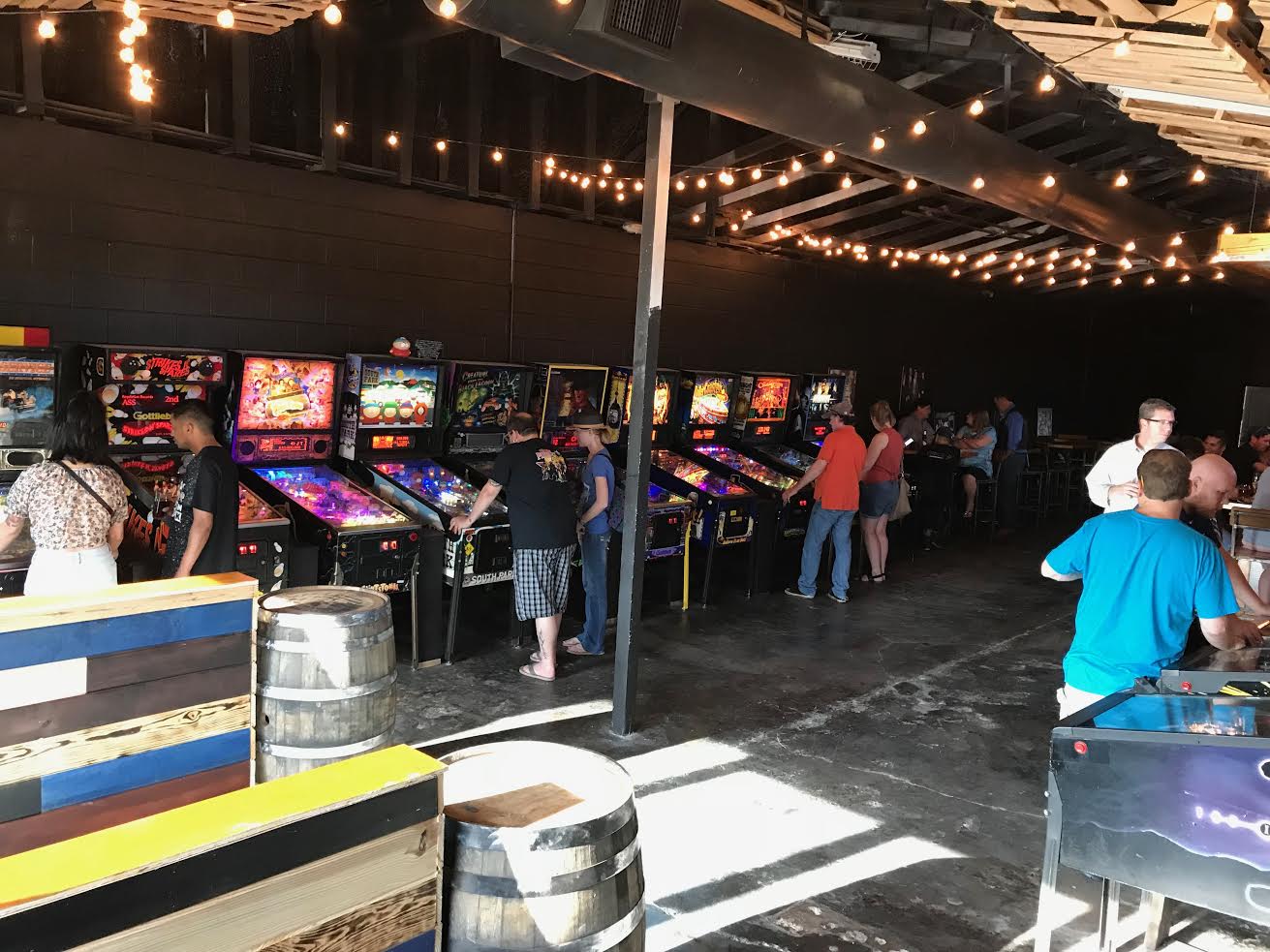 At the recent soft opening, a variety of machines, which will be rotated out, were on display: flashy new era games like Star Trek and South Park, as well as classics from past generations, like Last Action Hero or X-Files, and more obscure games that are near and dear to Calvin Shelby, who has pinball in his blood and provides some machines from his impressive collection. "My favorites are games like Champions Pub and Secret Service, which nobody likes; it is very nostalgic for me, because we had it in our arcade, so the sounds take me back."
This journey was initiated by Calvin Shelby's grandfather, who hopped a train to Chicago as a teenager and found himself in the world of Al Capone. In what sounds like a great adventure, Calvin's progenitor forged his way with a foray into shooting galleries on Corpus Christi's notorious Boardwalk before returning to Fort Worth, where he would open the first arcade downtown in the '50s. The heritage continued with his father, who owned an arcade through the '80s in Euless that they eventually lost after a neighboring business caught fire in 1990. This legacy can be seen in an aesthetic paying homage to rebels and rock stars, and plenty of love for the Second City.
During the soft opening, tokens emblazoned with the phrase, "In Whiskey We Trust" and bearing the lovable face of the Shelby's bulldog, known as Whiskey, were doled out and oftentimes lined up on the glass top of the machines as enthusiasts measured nuances, leaning in close to read the tables mechanical terrain. Machines require a great deal of tender loving care with technical maintenance three times a week to keep them running smoothly, especially ambitious pieces like Last Action Hero's impressive crane.
The feverish kinetic orchestration is appealing across generations, no matter the experience level and, as Jenni Shelby describes pinball is a perfect date night option, "You have something to do. With pinball, you're not stuck looking at each other and there's the added fun of competing against one another." Of course, the inventive drink menu also helps with chemistry, like their craft Jell-O Shots served on Asian soup spoons, which must be tasted to be believed, in flavors like French 75 and Irish Car Bomb, not to mention a litany of local beers and ciders from places like Legal Draft, Collective Brewing Project, and Martin House.
The more familiar one gets with a machine, the less likely they will get caught panic flipping the paddles as the shiny sphere shoots down the drain. Each new ball represents possible glory for masters and novices alike, and Craftcade on S. Jennings will undoubtedly draw fans from all walks of life to try to get in the bonus, break the record, and experience the ultimate immortality of extra balls and free games while sampling from the Boilermaker menu.
Craftcade is located at 615 S. Jennings Ave. They are open from 3 pm to 12 am Mondays through Wednesdays and 3 pm through 2 am Thursdays through Sundays.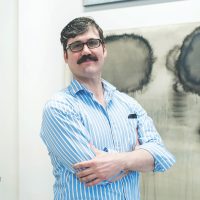 An Austin native, Lyle Brooks relocated to Fort Worth in order to immerse himself in the burgeoning music scene and the city's rich cultural history, which has allowed him to cover everything from Free Jazz to folk singers. He's collaborated as a ghostwriter on projects focusing on Health Optimization, Roman Lawyers, and an assortment of intriguing subjects requiring his research.